It's no secret that having the rarest and best pets in the point-and-click farming experience Pet Simulator X is extremely alluring, and that players would do just about anything to get their hands on them. The same can be said for booths, which vary in exclusivity and are earned/unlocked in different ways. To find out how to unlock one of these booths, the Bunny Booth, continue reading below.
How to unlock the Bunny Booth in Pet Simulator X
To unlock the Bunny Booth, all you need to do is open one Ribbon Egg. Yep, that's all there is to it! As soon as you open your first Ribbon Egg, whether golden or normal, you should receive a pop-up that congratulates you for unlocking the booth.
To use the booth, head to the Trading Plaza and claim any open spot. Then, press E to edit your booth and select the paint palette to choose your design. If you've opened at least one Ribbon Egg, the booth should be available to select at the bottom of the menu.
Related: All Pets and Eggs added with Pet Simulator X's 2023 Easter Update – Roblox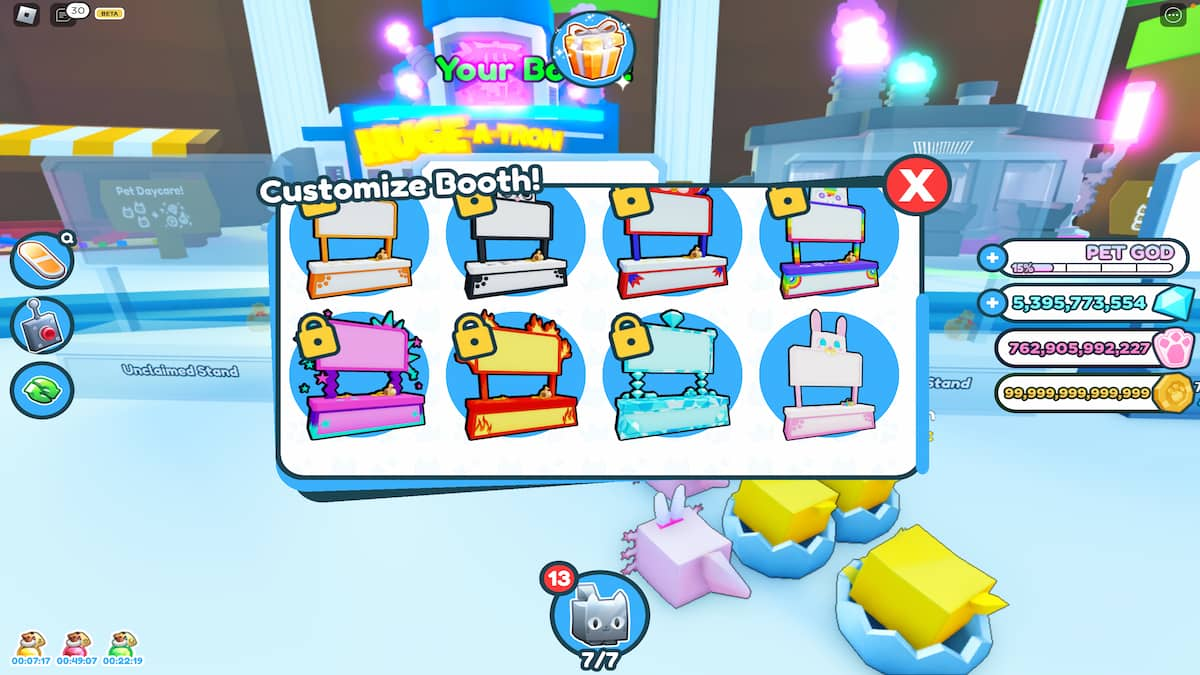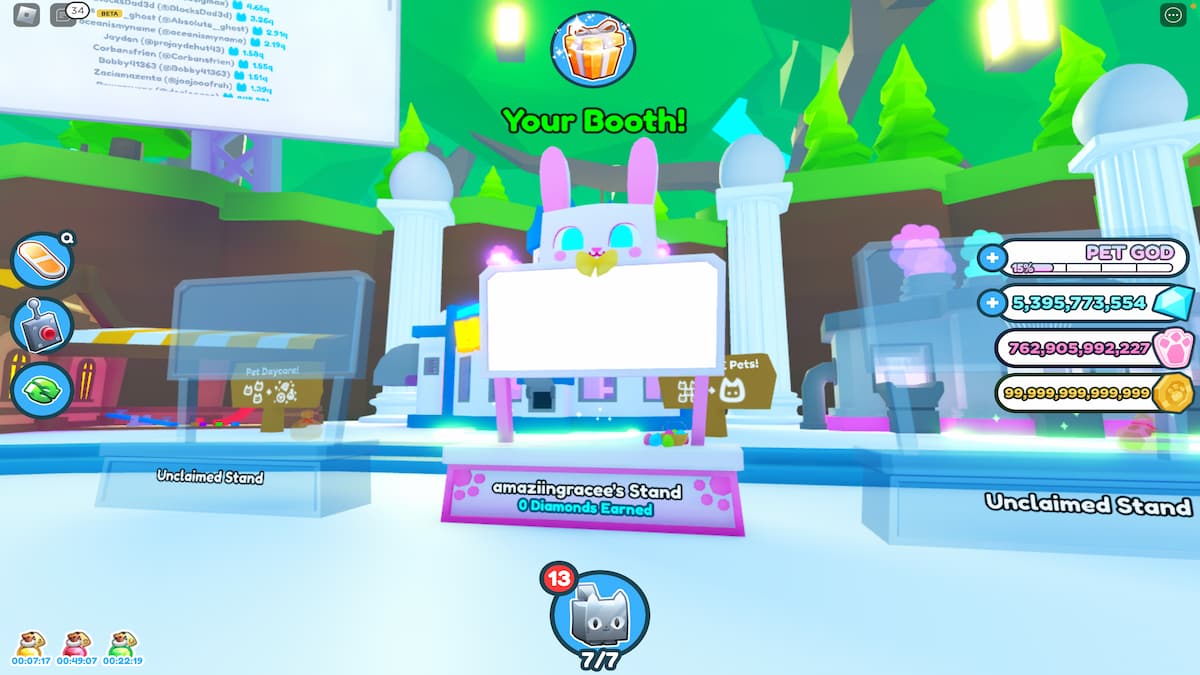 If you're interested in obtaining this booth, be sure to do so sooner rather than later—it won't be available to earn after the Easter Event ends on Saturday April 15, 2023!
Looking for more Pet Simulator X content? Check out our recent guides on Pet Simulator X Value List (April 2023) or How to play Hardcore Mode in Pet Simulator X – Roblox here on Pro Game Guides!