It's no secret that having the rarest and best pets in the point-and-click farming experience Pet Simulator X is extremely alluring, and that players would do just about anything to get their hands on them. The same can be said for hoverboards, which vary in exclusivity and are earned/unlocked in different ways. To find out how to unlock one of these hoverboards, the Easter Bunny Hoverboard, continue reading below.
How to unlock the Easter Bunny Hoverboard in Pet Simulator X
Unfortunately for some, the Easter Bunny Hoverboard can only be unlocked in Hardcore Mode. To unlock and enter Hardcore Mode, you need at least 25% total Mastery. If you already have Hardcore Mode unlocked, great, you can follow where we go below.
Head to Limbo and look for the following building: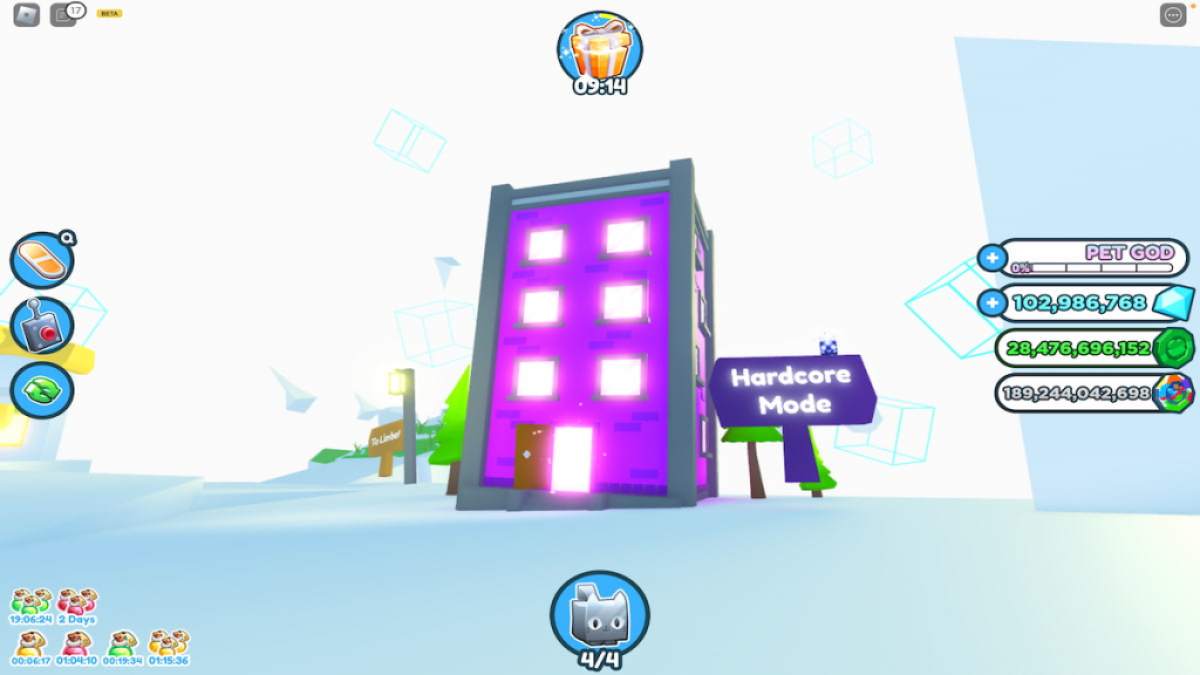 Enter this building to teleport to Hardcore Mode; then, complete the obby in the Shop area of Spawn World to reach the Easter Event area.

Once you've made it to the Easter Event, look for the small hut pictured below.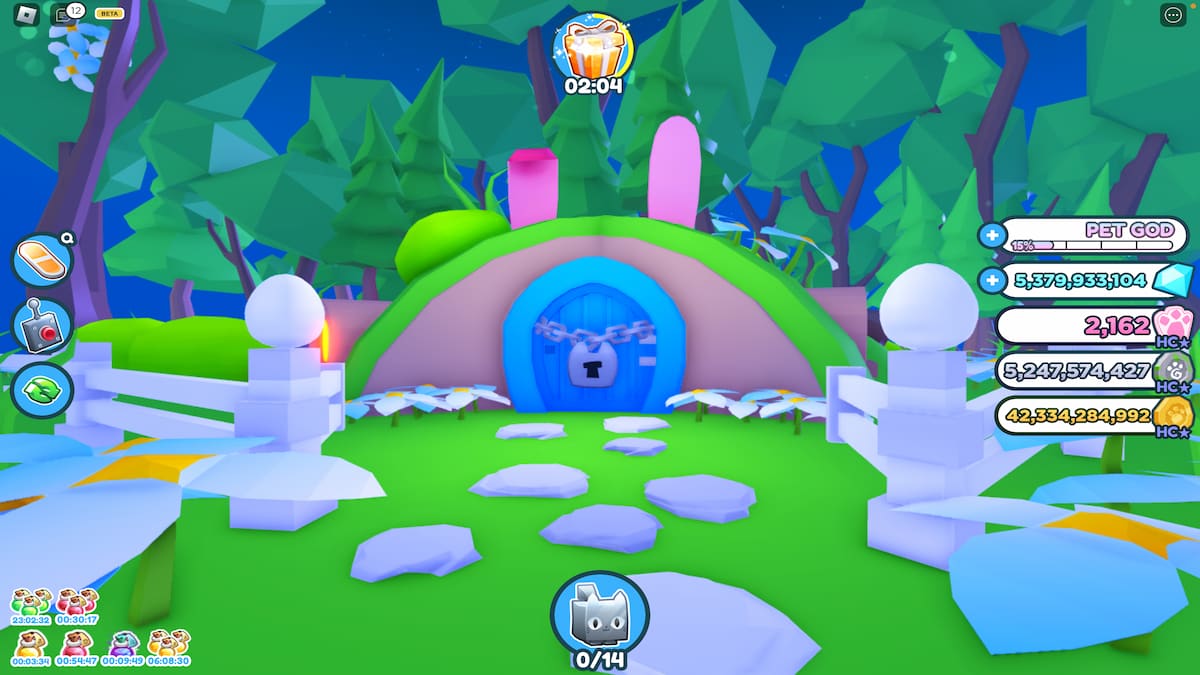 Upon interacting with this hut, you'll begin the 2023 Easter Quest and be asked to complete the following tasks:

Break 200 Easter Coins
Break 30 Easter Egg Coins
Find and open 100 eggs during an Easter Egg Hunt Live Event

Return to the hut after completing each task to start the next one. You must do them in the order detailed above or they won't count!
When you've finished all three, the Easter Bunny Hut will unlock, allowing you to go inside.
Waiting inside this hut is the Pet Simulator X Easter Bunny and the Easter Bunny Hoverboard!
To claim this hoverboard, simply walk up to it and press E.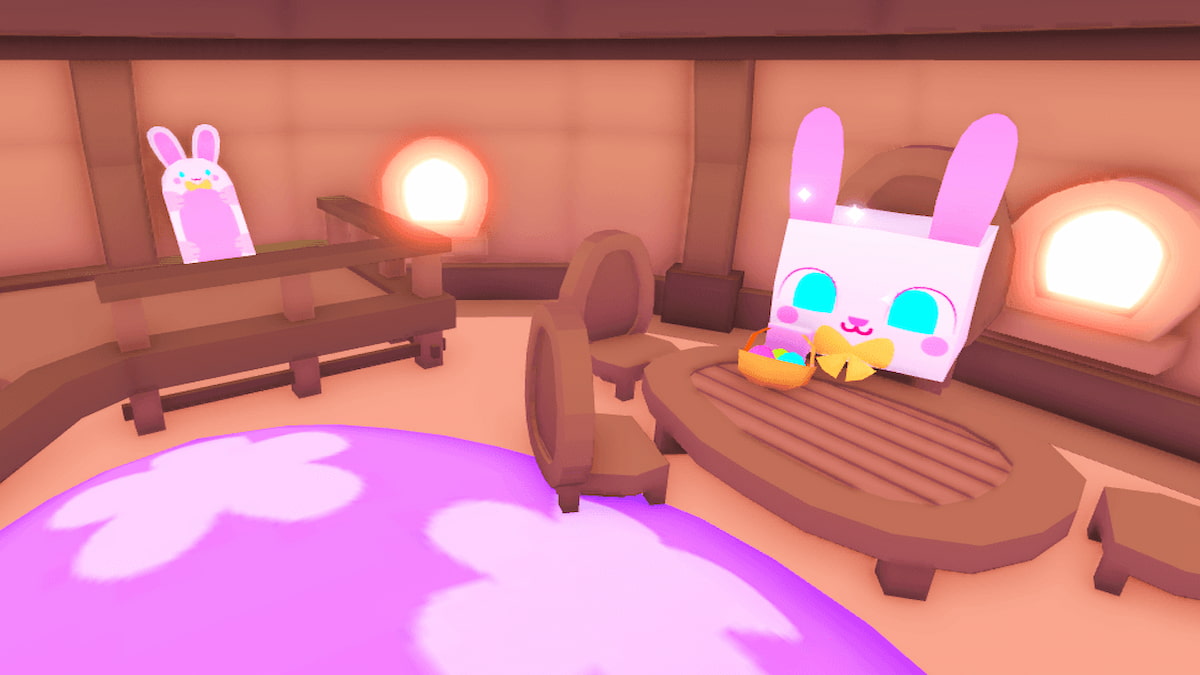 How to break Easter Coins and Easter Egg Coins in Pet Simulator X
Easter Coins are collected the same way any other form of coins and diamonds are—by breaking piles, gifts, crates, safes, vaults, and chests. For each bundle your pets open during the Easter event, you'll receive Easter Coins along with the pre-existing coin and diamond rewards! The only way to complete the first part of the Easter Quest, though, is by breaking specific Easter Coin piles, which are pictured below.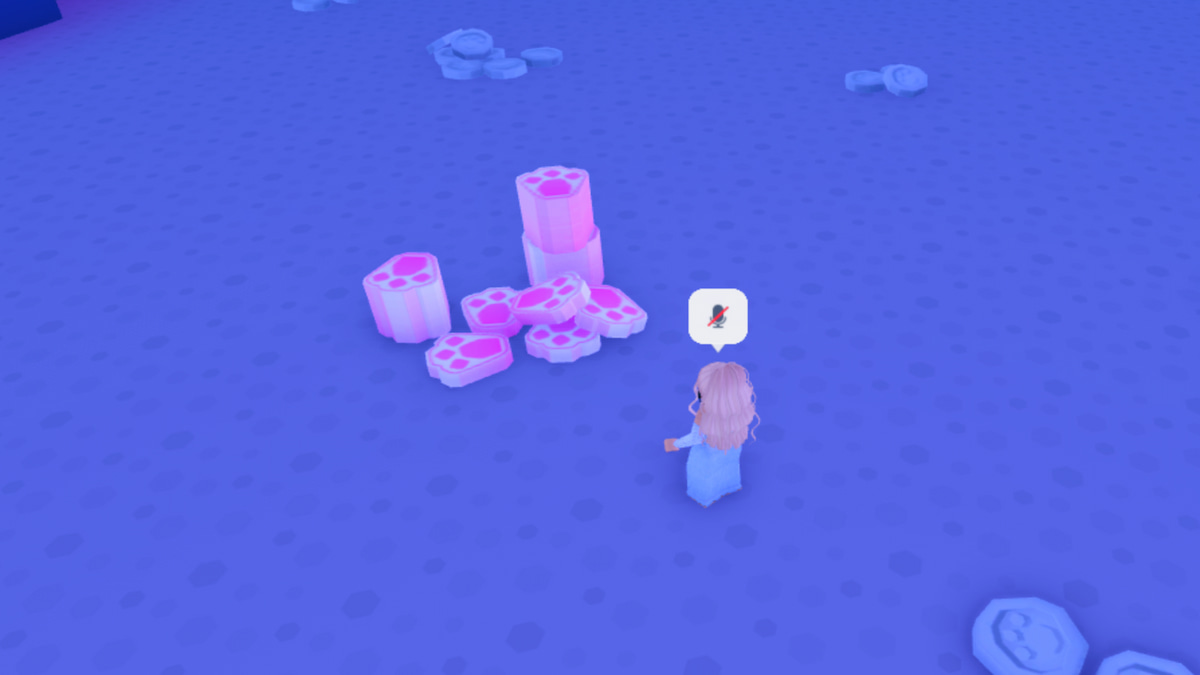 To complete the second part of the Easter Quest, we need to farm the Broken Easter Eggs that randomly appear in various worlds across the map. Keep in mind that these eggs have quite a bit of health, so you may want to gather some friends if your pets aren't highly leveled!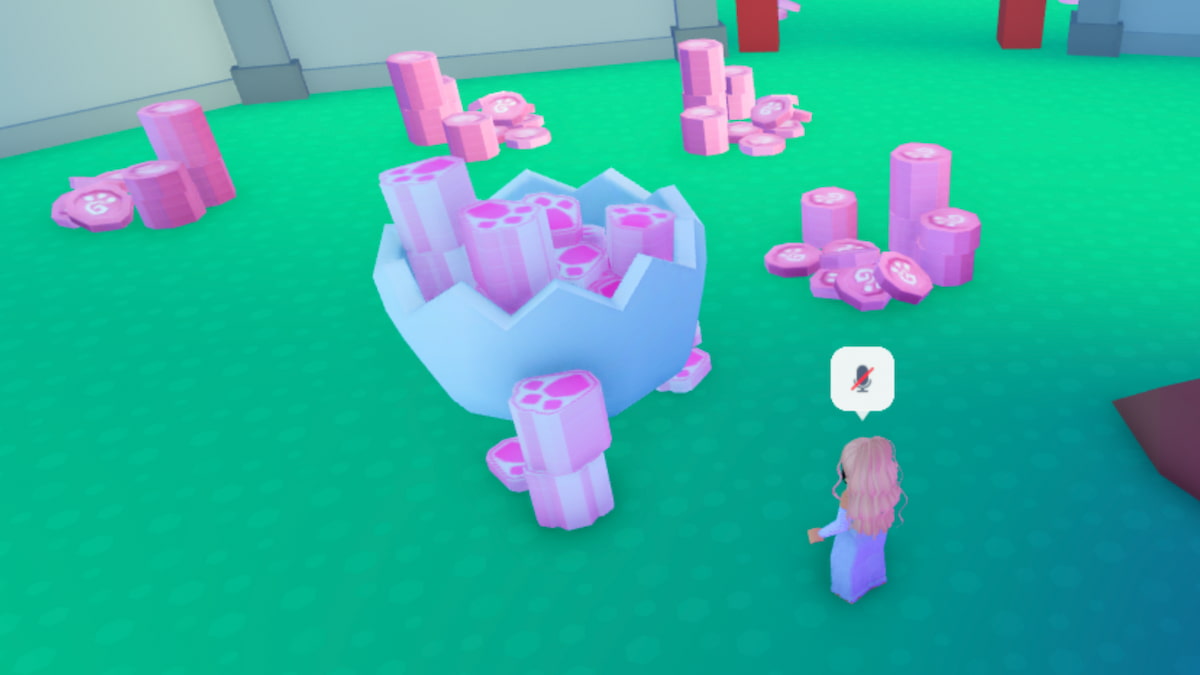 How to find and open Easter Eggs in Pet Simulator X
While the 2023 Easter Event is active, an Easter Egg Hunt will be taking place every day, every four hours, starting at noon CT. During this event, players can hunt for Easter Eggs and open them for a chance to earn a ton of exclusive Easter pets. If you manage to open 100 of these hidden eggs, you will complete part three of the Easter Quest.
Looking for more Pet Simulator X content? Check out our recent guides on How to get the Purple Hoverboard in Pet Simulator X – Roblox or How to get the Diamond Hoverboard in Pet Simulator X – Roblox here on Pro Game Guides!