Claire's ShimmerVille, similar to Adopt Me or Livetopia, is an RPG/lifestyle experience that allows players to adopt adorable pets, buy and customize their own house, work their dream job, and so much more. For a limited time, this experience also offers a Christmas-themed avatar item that players can collect for free! Continue reading below to learn more about how to unlock this item.
How to unlock the Christmas Tree Suit in ShimmerVille
To obtain the Christmas Tree Suit, players must speak to the Santa Claus NPC and complete all five of his limited-time quests.
Continue reading below for a quick look at how to complete these quests.
Collect 50 Snowflakes
Snowflakes can be found in presents or collected as they fall from the sky. To complete this quest quickly, we'd suggest searching the map for the presents rather than waiting for it to snow, as each gift contains 15 snowflakes. Once you've collected 50 snowflakes, return to Santa and talk to him to move on to the next quest.
Collect 8 Presents
This next set of presents can only be found inside the Claire's C-Style Mall—the presents we just collected around the map do not count toward this quest! Once inside the mall, find and collect the eight presents easily by looking out for white outlines. These outlines will show through walls and lead you to the exact location of a present. Once you've collected eight presents, return to Santa and talk to him to move on to the next quest.
Complete a Pet Task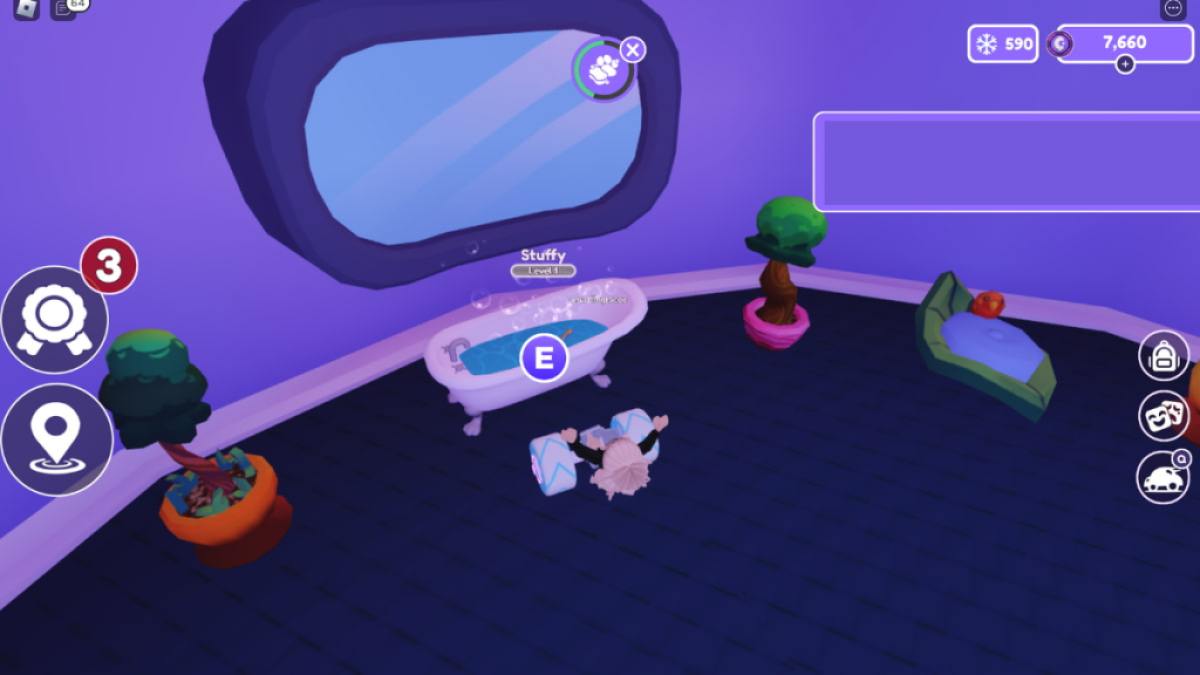 To complete a pet task, notice the icons that appear at the top of your screen. When one pops up, hover over it to read its description. To complete the task, simply do whatever its description says. In our case, the pet task needed to be completed was giving our pet a bath. After the bath was finished, the task and quest were as well.
Decorate your house with Holiday Cheer
This quest is much easier than it may seem. First, travel to Bungalow Valley and claim a plot if you don't have one already. Then, enter your house and access the Xmas Tree item from the Miscellaneous Build section. When you've found it, place it anywhere inside your house to complete the quest.
End
With all five quests completed, return to the map's main area and speak to Santa Claus once more. Upon doing so, you will be given the Christmas Tree Suit item!
Looking for more Roblox content, including free items? Check out our recent guides on How to get the free MC Beanie avatar item in Livetopia – Roblox or How to get the free Nike New Year Goggles in NIKELAND – Roblox here on Pro Game Guides!