Joining Hello Kitty's free avatar item collection, alongside the previous Hello Kitty Backpack,  Gudetama Backpack, and Kuromi Backpack, is the adorable Cinnamoroll Hat. In order to earn this hat, My Hello Kitty Cafe players must grow their cafe to at least level 35 before June 23, 2023. For a brief rundown on our tips and tricks for leveling your cafe quickly, continue reading below.
My Hello Kitty Cafe tips and tricks
Greeting customers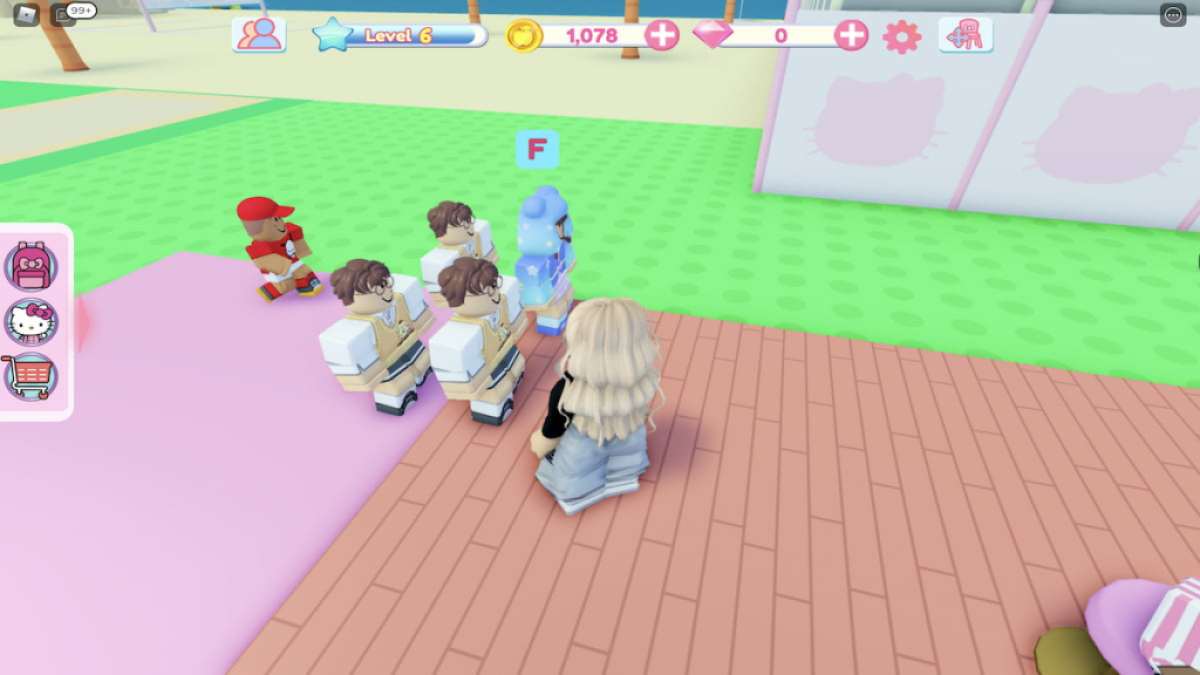 Each time that a new customer or group of customers approaches your cafe, you can welcome them inside by standing next to them and pressing F. Upon doing do, the customers will seat themselves at one of your open tables. If you don't have any open tables, you'll be forced to wait to greet your customers until one clears out.
Taking orders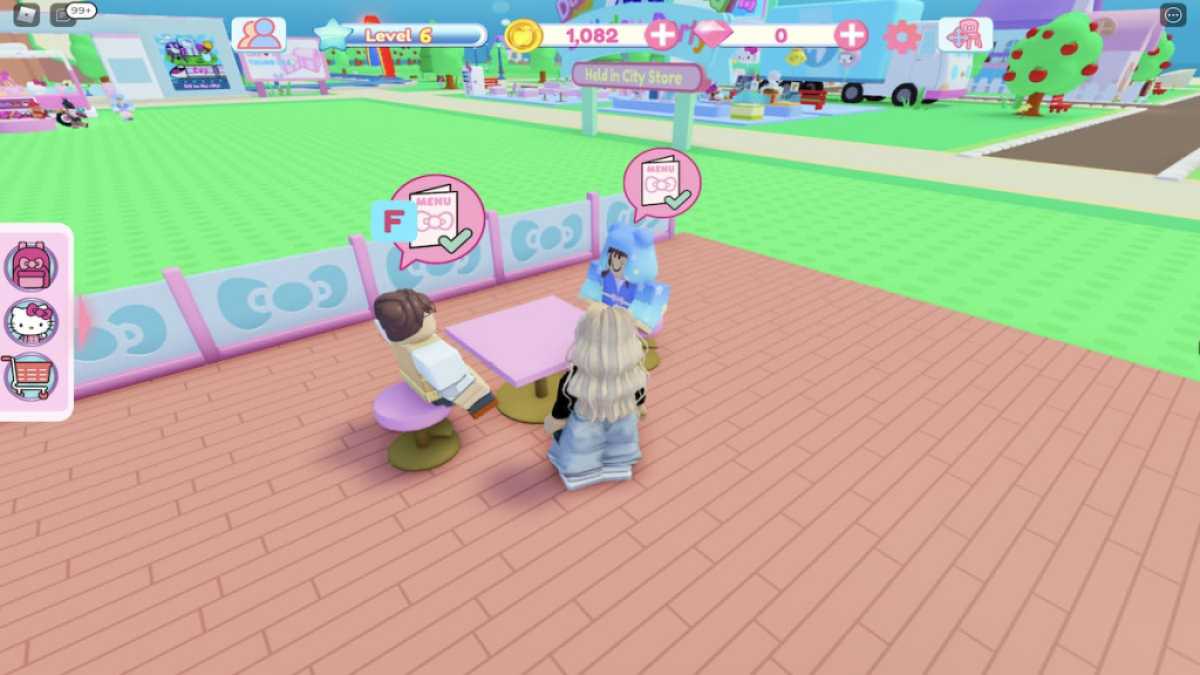 Once your customers have seated themselves, they will take a few seconds to look over the menu. When they've decided what they want to eat, a menu icon will appear over their head with a green checkmark—this indicates that you can take their order. To take an order, approach a customer with this icon over their head and press F. If you have a staff member preparing your drinks and food, the order will automatically be sent to them, and they will begin preparing it for you. If you don't have a staff member working, you'll need to prepare the order yourself.
Related: Roblox Promo Codes (March 2023) – Free items and current Roblox events!
Preparing orders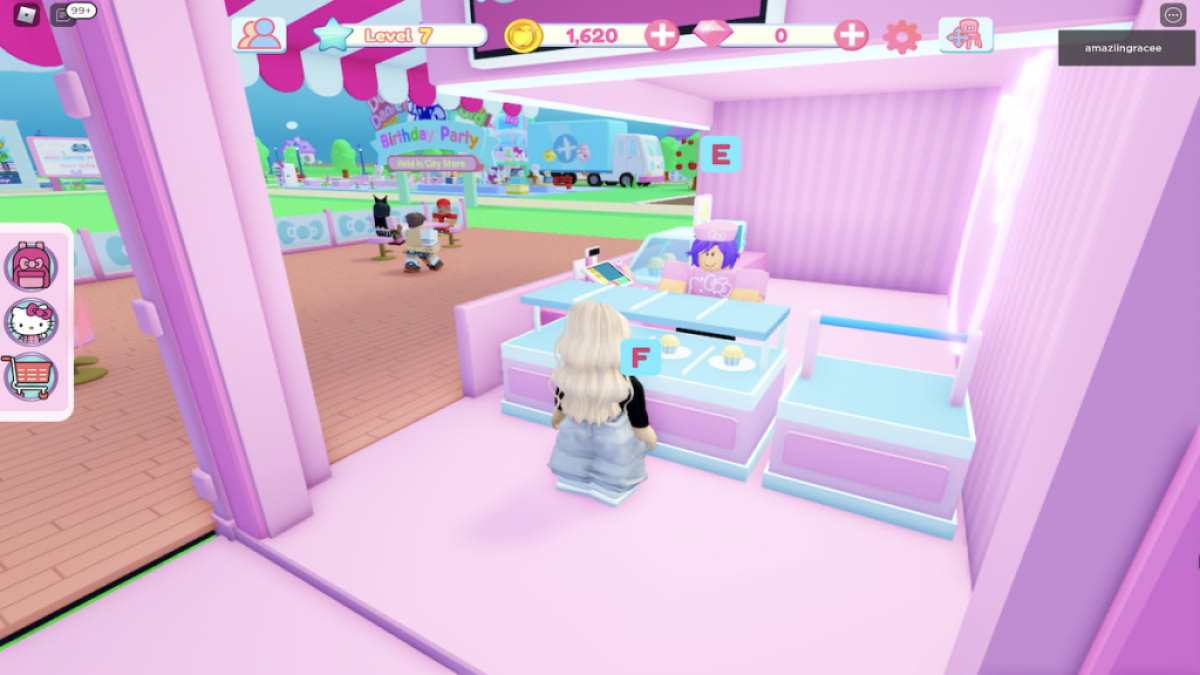 After taking an order, return to your cooking station and either prepare the necessary items yourself or wait for your chef to set them out for you. Once an item has been prepared, grab it by pressing F and follow the pink lines on the floor to deliver it to the correct customer.
Cleaning up
To clean up after a customer has left, walk up to a dirty table and press F—this will automatically dispose of the dishes and leftovers.
Expanding your cafe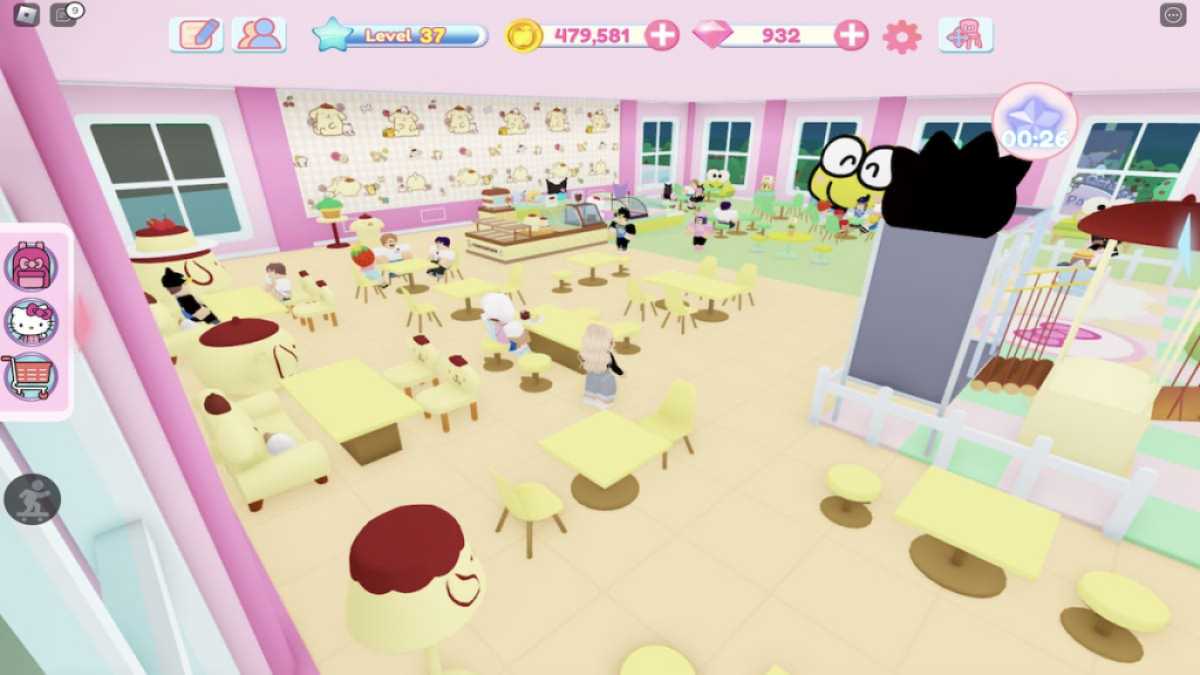 Now that you know the basics, it's time to focus on what really brings the heat—adding new menu items and decor to your cafe. The more that you level up, the more appliances that you'll be able to purchase. The more appliances that you purchase, the more food and drinks that you'll be able to make for your customers. The more food and drinks that customers can buy, the more customers will visit your cafe! The same goes for decor as well—the more decor that you add to the interior and exterior of your cafe, the more appealing it will be for customers. Adding more places to sit is also very important, as customers will leave unhappy if they don't have a place to eat!
End
That's all there is to it! Once you've repeated the process above enough times to reach level 35, you will earn the Cinnamoroll Hat. This process will get easier as you become more familiar with the experience, so don't feel discouraged about the high level if you're just starting out!
Looking for more Roblox content, including free items? Check out our recent guides on How to get all free items in FASHION KLOSSETTE – Roblox or How to get all free items in NASCAR SPEED HUB – Roblox here on Pro Game Guides!