After successful collabs with Kerwin Frost, Xbox, and WMBA team The New York Liberty, Dunking Simulator continues to bring big names into their experience, this time with help from NBA player Ja Morant. Not only has this collab brought an entirely new court, the Dark Mode Court, it's also brought three free avatar items that players can collect for a limited time. Continue reading below for a brief rundown on obtaining these items.
How to earn the free Ja Morant avatar items in Dunking Simulator
Ja Morant Beats Headphones
Upon spawning into Dunking Simulator, walk toward the New Event hub and look for the Dark Court portal pictured below. As soon as you teleport through this portal and arrive inside the Dark Mode Arena, you will automatically unlock the Ja Morant Beats Headphones.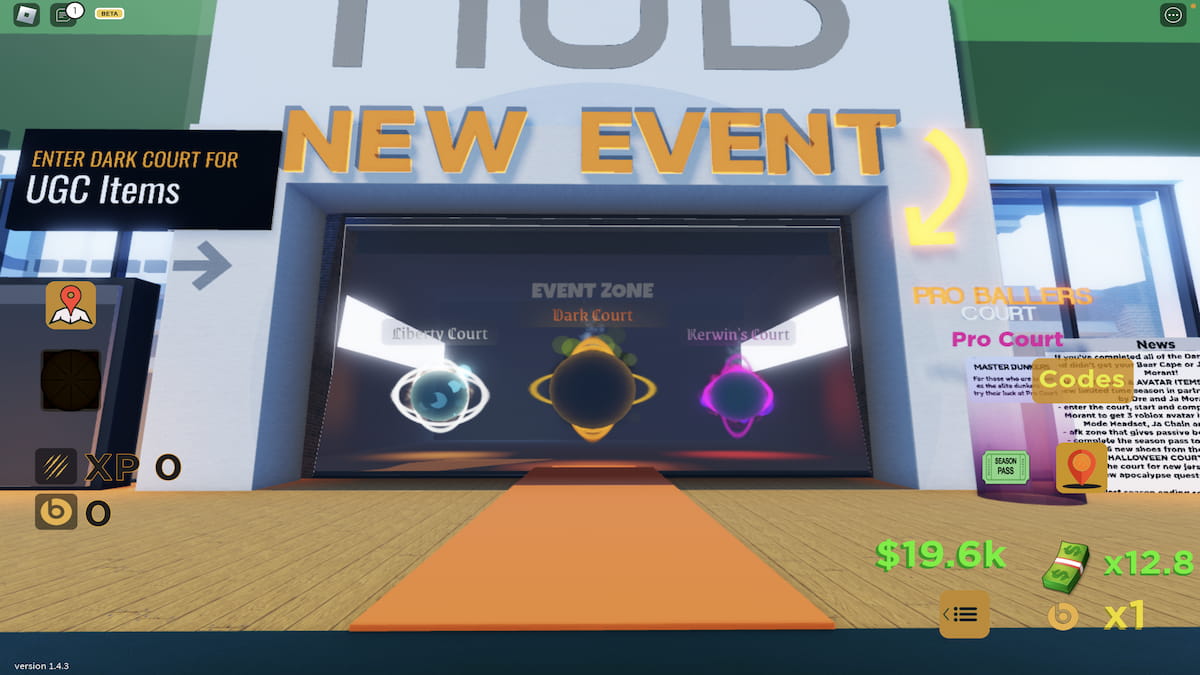 Ja Morant 12 Chain
Inside Dark Court, look for and speak to the Ja Morant NPC. After speaking to him for the first time, you will unlock the Ja Morant 12 Chain.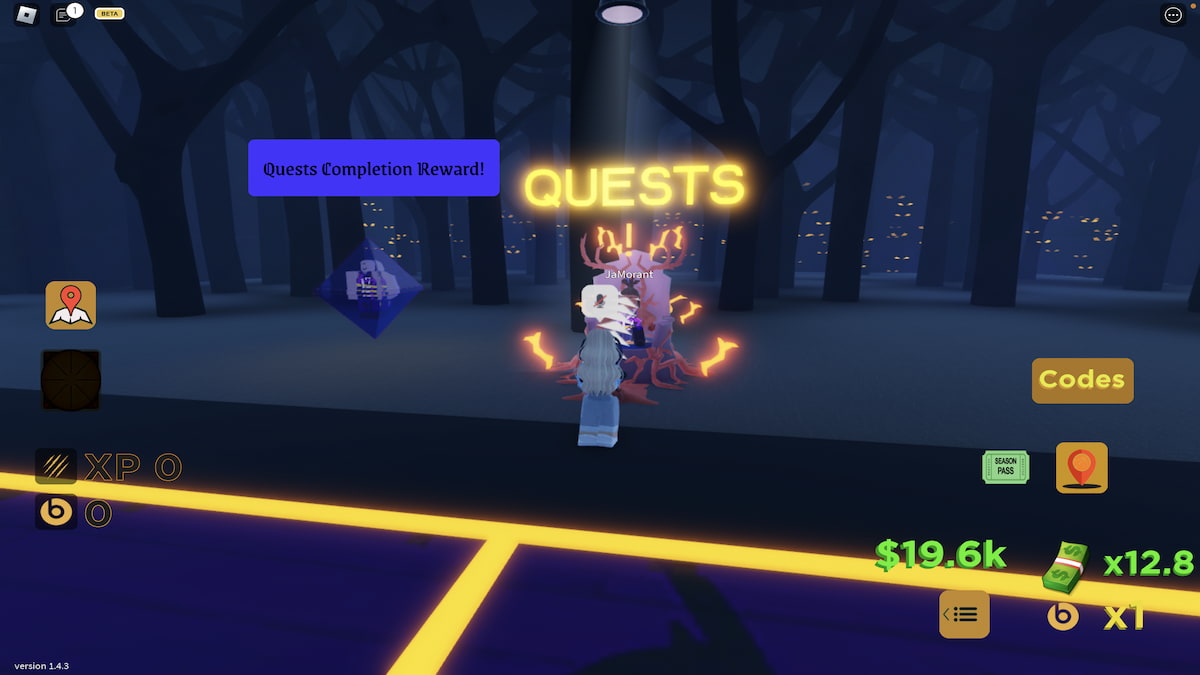 Related: Roblox Dunking Simulator codes – Free cash boosts! (November 2022)
Ja Morant Bear Cape
While the Ja Morant Bear Cape does require a bit more effort than the previous two items, it's still pretty easy to unlock. To earn it, you'll need to speak with Ja Morant again and complete the following quests:
Earn 1,500 Beat Bucks
Collect 15 Orbs
Buy three shoes from Dark Mode Court
Do three consecutive 100% dunks
Get 3,000 seasonal XP
After completing all five quests, you will unlock the Ja Morant Bear Cape. For more detailed information on these quests, continue reading below.
Earning Beat Bucks
Beat Bucks are exclusive to the Dark Mode Court and are earned every time you complete a dunk successfully in this area. Be sure to keep an eye out for 2X Cash rings, as making a dunk from inside one of these rings will double the amount of Beat Bucks you earn.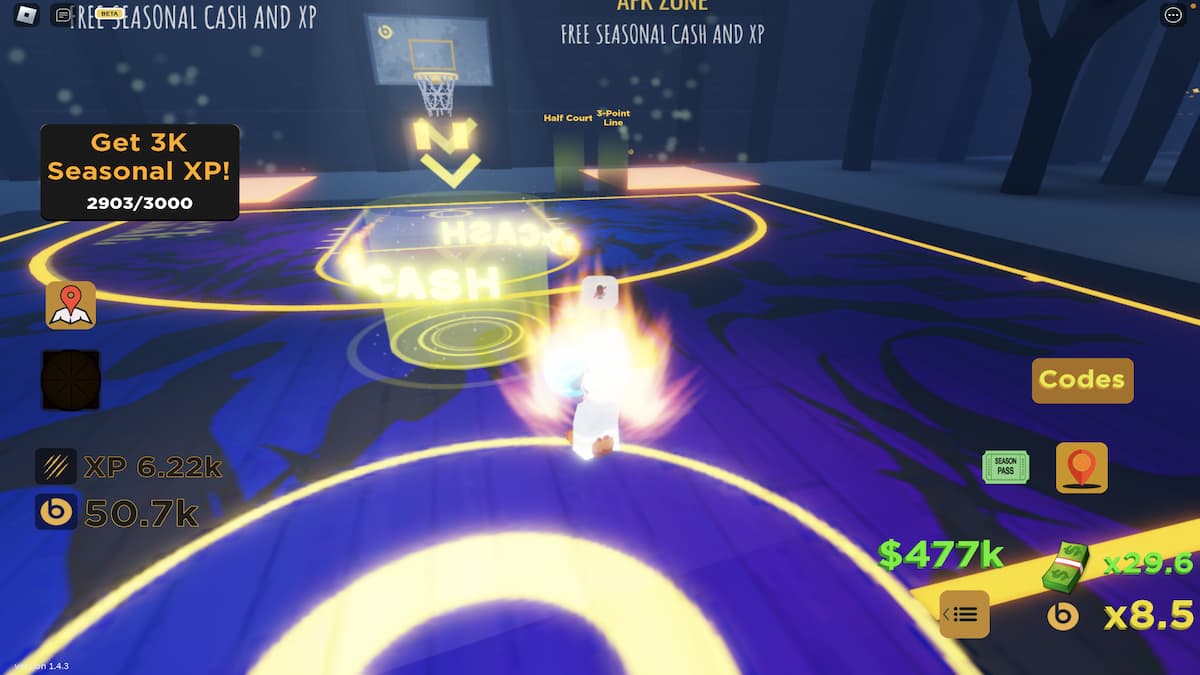 Collecting Orbs
Orbs spawn in random locations around the Dark Court pretty regularly, so it shouldn't take too long to collect 15 of them. When you find one, simply walk into it to collect it.
Related: Roblox Promo Codes List (November 2022) – Free Clothes & Items!
Purchasing shoes
Shoes can be purchased from the Dark Court store podium for 3,000 Beat Bucks and come in a variety of rarities. Each available shoe also comes with its own unique boosts and specific boost amounts.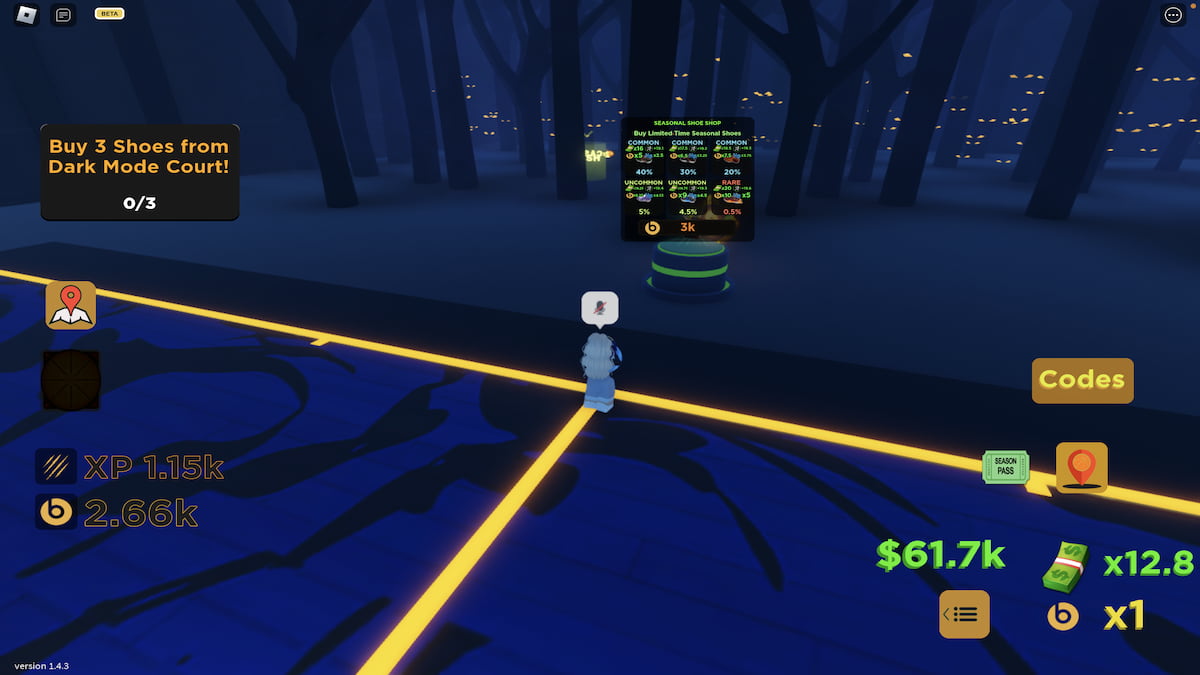 Completing 100% dunks
You know the drill here! Press Spacebar to begin prepping your dunk, watch the arrow as it moves across the colorful bar at the bottom of your screen, and release Spacebar when it reaches the green section. If you can stop the arrow right in the middle of the green section, you will complete a 100% dunk.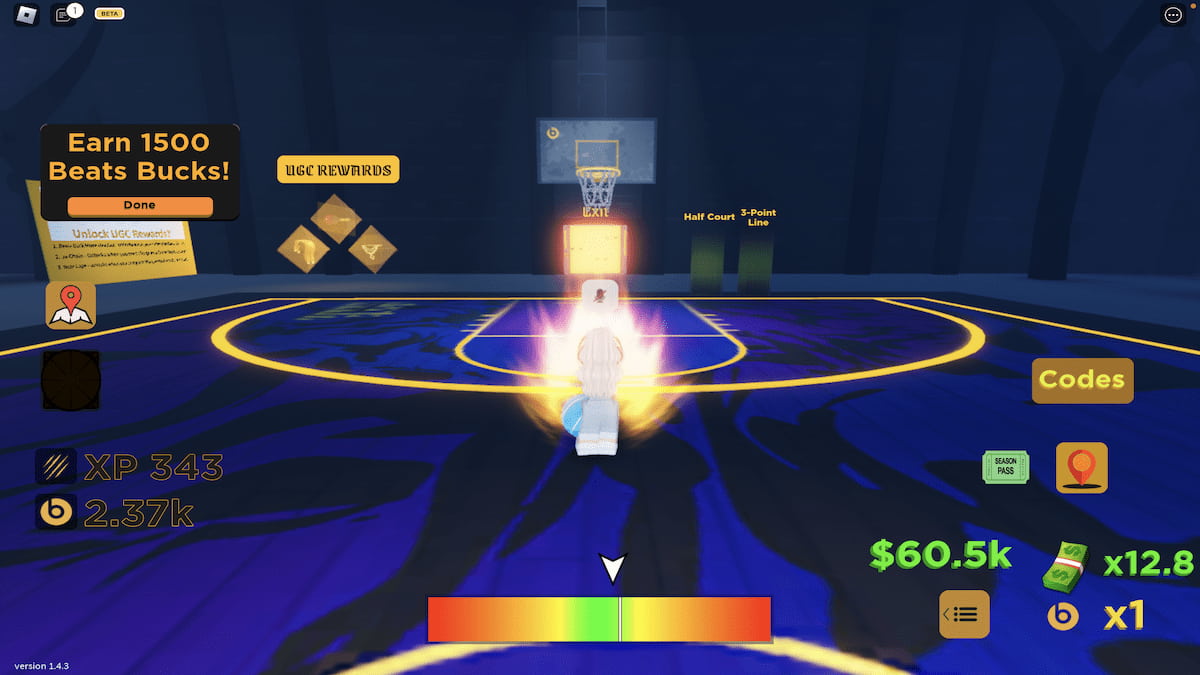 Earning seasonal XP
Like Beat Bucks, seasonal XP is earned every time you successfully complete a dunk. To earn XP as fast as possible, we recommend ensuring you have your best shoes equipped while dunking—some pairs offer massive XP boosts that you may not have known about!
End
As mentioned above, you will unlock all three Ja Morant items after completing these quests. That's all there is to it! It's unknown how long this Dark Mode event will stick around, so be sure to claim these items sooner rather than later!
Looking for more Roblox content, including free items? Check out our recent guides on How to get all free items in Roblox NIKELAND or How to get all free items in FIFA World – Roblox here on Pro Game Guides!