Well, the Nike x Roblox collab came sooner than we originally thought it would—but it's given us two free items nonetheless! NIKELAND has officially released on the platform and with it comes the Nike Cap and Nike Backpack, both completely free and wearable outside of the experience! In this quick guide we'll be going over how you can get your hands on them both—spoiler, it only takes a few seconds!
Free items
Upon spawning into NIKELAND, your character will be be dropped into their Yard. If it's your first time in the experience, a pop-up box will appear on your screen that tells you how to customize and decorate your Yard—ignore this for now, we're on the hunt for items! From your Yard, look around for the Showroom building.
The Showroom is a red, circular building with a massive hologram of a shoe on top. Once you've spotted it, head towards it. Pro tip, running on the red track instead of through the grass will give your character a much needed speed boost!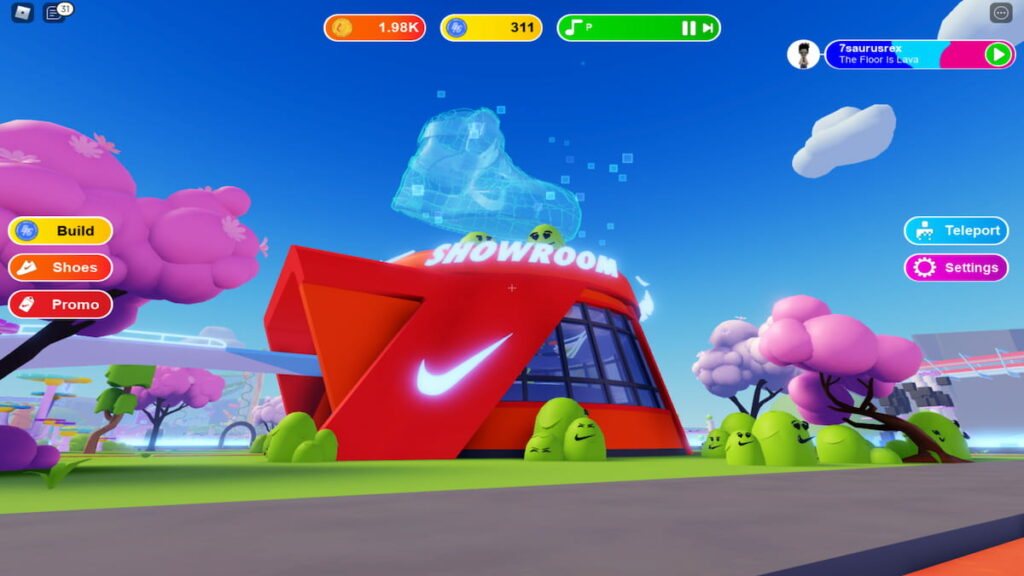 After finding it, head towards an entrance and look for one of the many jumping Showroom NPCs. Speaking with any of these NPCs will award you with a badge and the Nike Cap and backpack!
Related: How to collect Sunshine in the Roblox Tai Verdes Concert Experience?
That's all there is to it! You'll now be able to find these items in your Roblox avatar inventory and can continue exploring the Showroom. Keep in mind, however, that any items purchased with in-game coins are not wearable outside of the experience—they are for your NIKELAND Robloxian only!
Looking for more free Roblox items? Check out our Roblox Promo Codes List (November 2021) – Free Clothes & Items as it's updated with new items regularly!