Though the concert itself doesn't start until 11am PT on Saturday, Nov. 13, 2021, players can still hop into the Tai Verdes Concert Experience early to explore the world and unlock some exclusive merchandise and rewards. Pop R&B singer Tai Verdes has gifted players with five free avatar items in this experience, with two of them only unlockable by collecting the in-game currency, Sunshine. For a quick guide on how to collect this currency, and a look at the free items in this experience, continue reading below.
Free Items
Each of the five free items, and the link to their avatar shop page, are as follows:
Upon entering the experience, players will be prompted with a pop-up menu that features numerous Tai Verdes avatar items. The first three items in the menu are free and can be unlocked by clicking on each one. The Tie-Dye Shirt and Pants can only be unlocked after collecting all 60 Sunshines that are randomly placed around the map.
Collection Sunshine
As you explore the California inspired boardwalk within this experience, you'll begin to see a multitude of spinning, cartoon suns. These suns serve as a form of currency, and are used to unlock two secret items—the Tie-Die Shirt and Pants. A screenshot of one of these suns can be found below.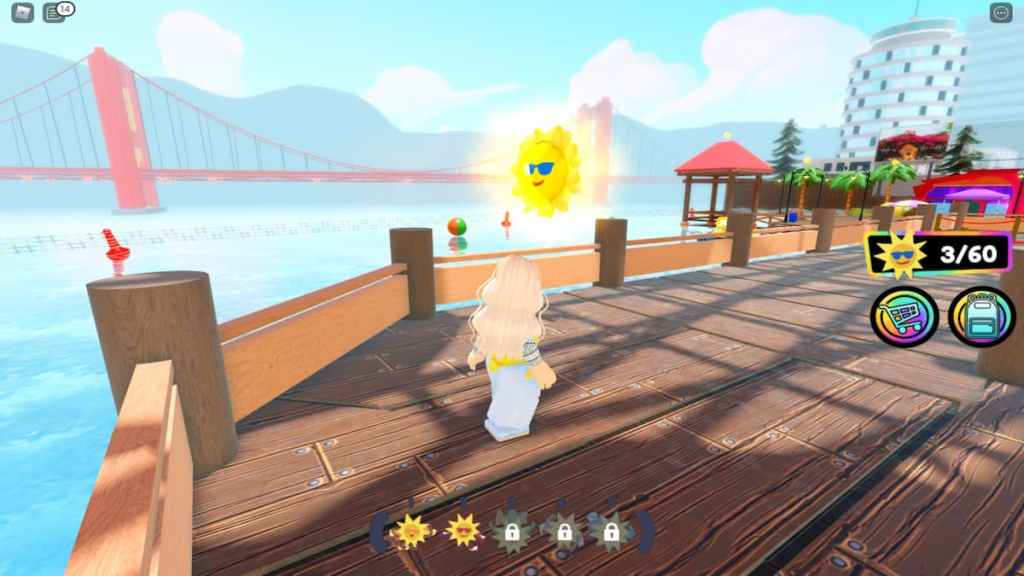 Many of these suns are located up high, so it may seem impossible to reach them. Luckily however, there are two in-game power ups that can be collected to help you. The first—a lemonade that increases your jump height, the second—a taco that greatly increases your speed!
Related: Roblox Promo Codes List (November 2021) – Free Clothes & Items!
Though each of these power ups only last 30 seconds, they can be used multiple times so long as you can find a lemonade or taco stand to replenish yourself. There are multiple of each stand spread around the map, so it shouldn't be too difficult to find one.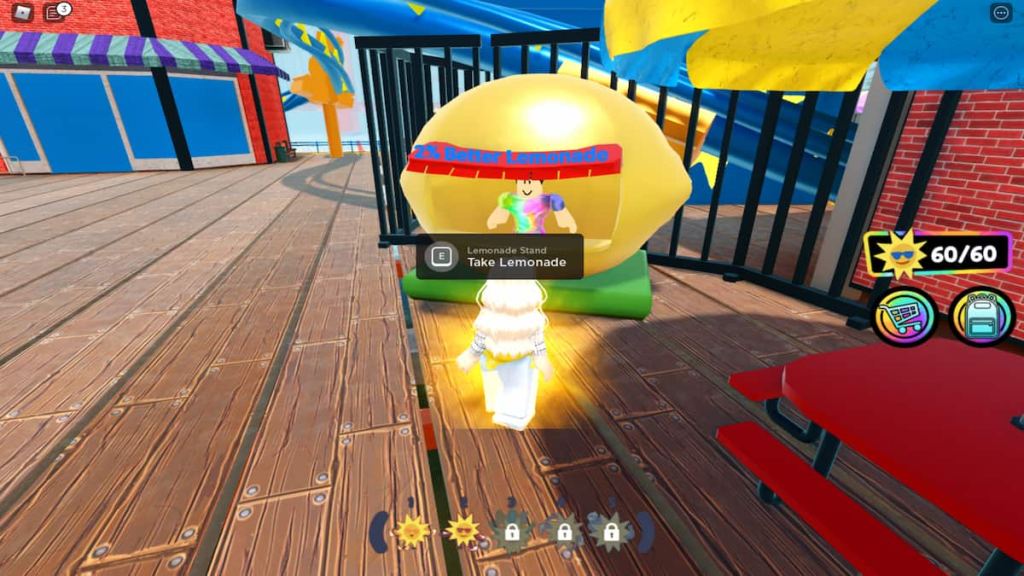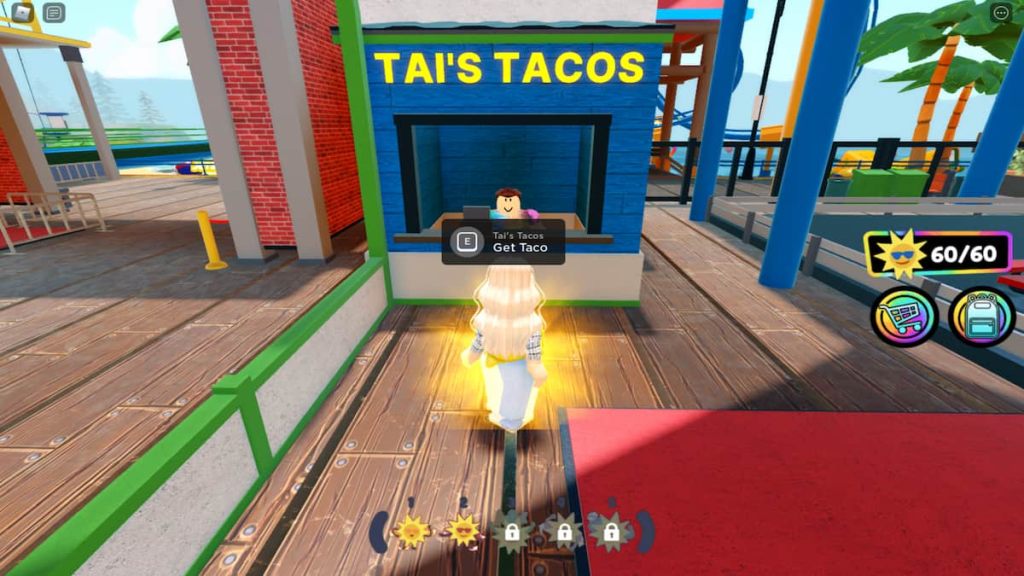 There are also Sunshines to collect in the water. These can only be obtained by spawning a jet ski and successfully driving through each rainbow hoop. Be warned however, the hitbox on these suns is very, very small, so it may take a few tries to collect them all!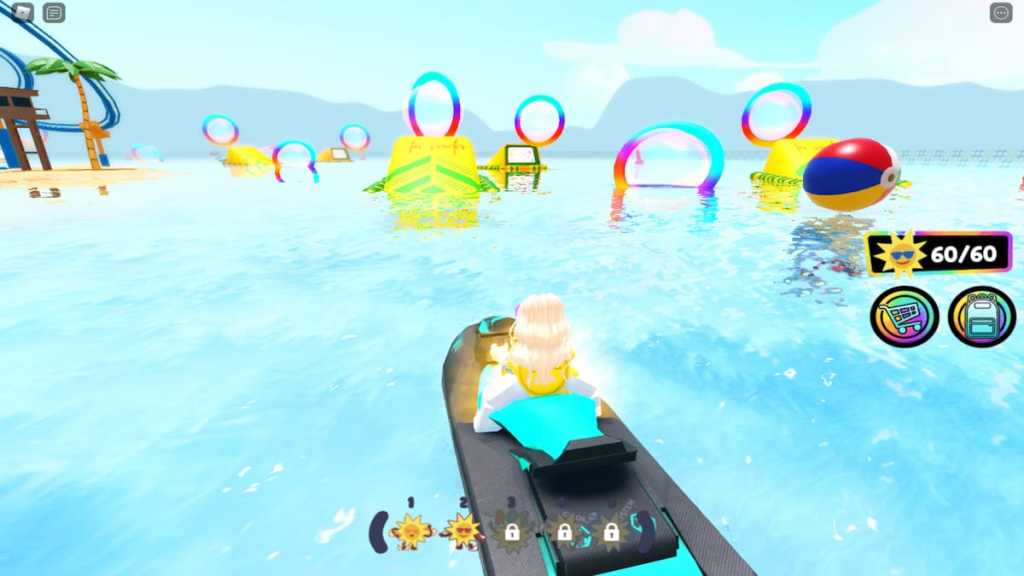 Once you've collected all 60 Sunshines you will receive an exclusive badge, a glowing in-game aura, and the Tai Verdes Tie-Dye clothes set in your inventory!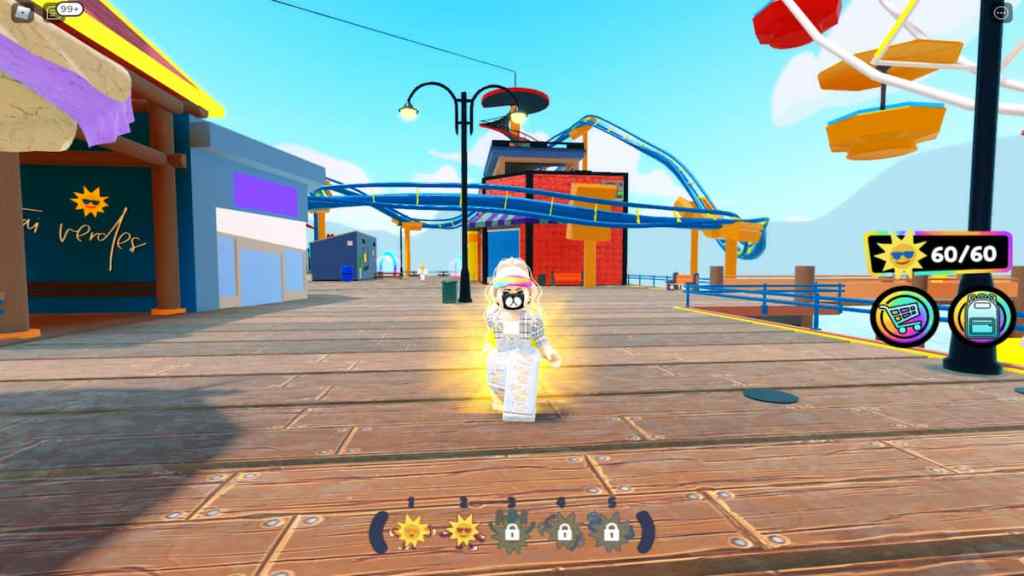 Looking for more Roblox news stories, code lists, and guides like this one? Then be sure to check back with the Roblox section of Pro Game Guides often!