Love is in the air, Robloxians! NIKELAND is helping you celebrate Valentine's Day with the addition of two free UGC accessories, the Nike Swoon Hat and Nike Flutter Wings. Unlike previous event updates, however, players must choose one of these two accessories to earn—receiving both is unfortunately not possible. Continue reading below for a look at how to obtain either one.
How to earn the free 2023 Valentine's Day avatar items in NIKELAND
Luckily, both of NIKELAND's 2023 Valentine's Day avatar items are obtained the same way—by finding ten of the lonely teddy bears that have been scattered around the map and cheering them up. Each time you find one of these teddy bears, stand next to them and press Q to interact with them. Doing so will change their fur color from blue to pink, indicating they've been amended from sad to filled with love!
There's somewhere around 30 teddy bears hidden across the map in total, so finding 10 of them shouldn't be too difficult. If you're having trouble, though, feel free to check out the images below and follow along with our collection path.
To the right of the hurdles entrance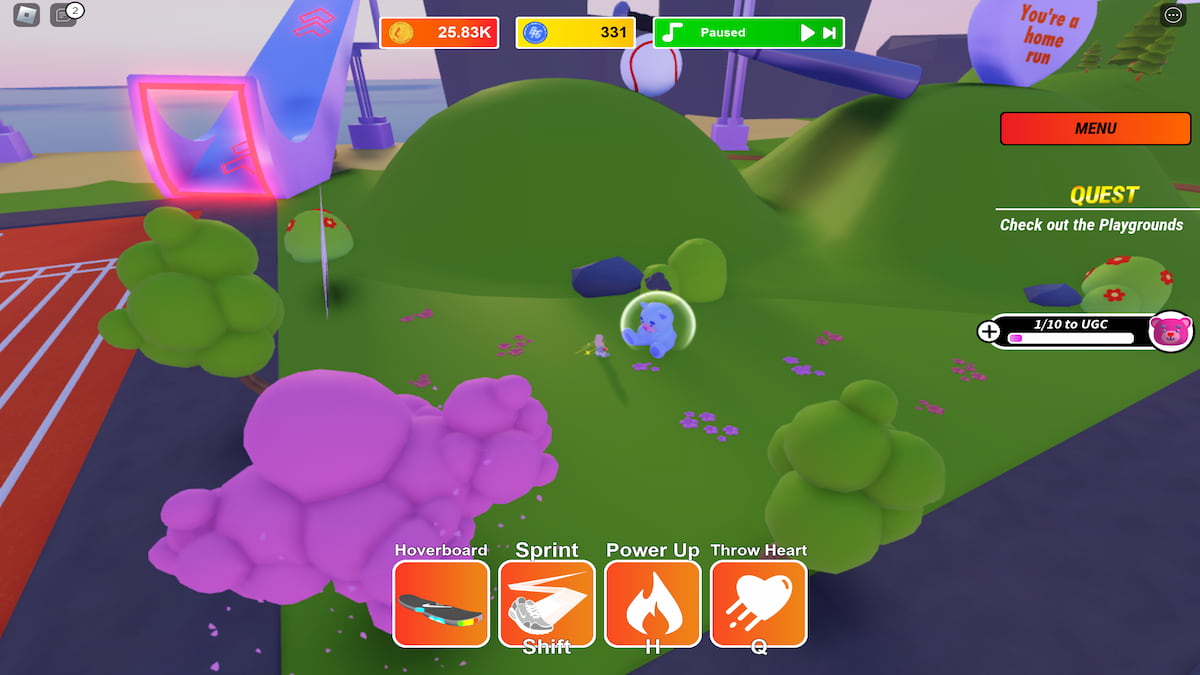 On the shot put field, next to the basketball court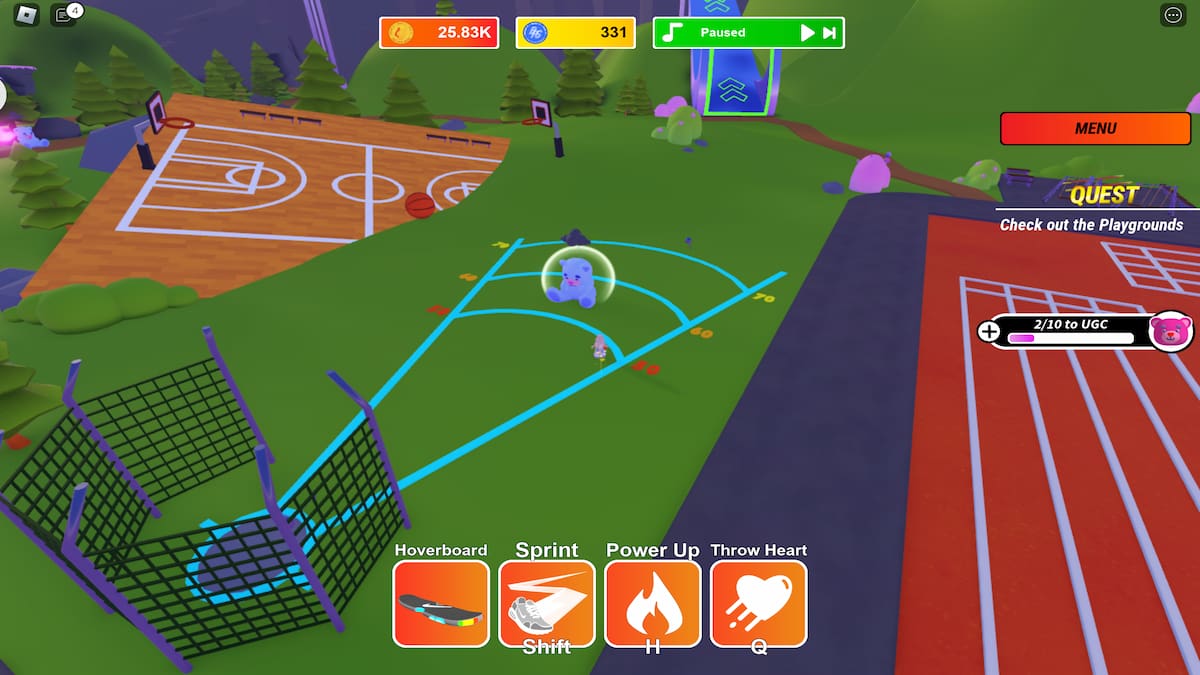 Behind the basketball court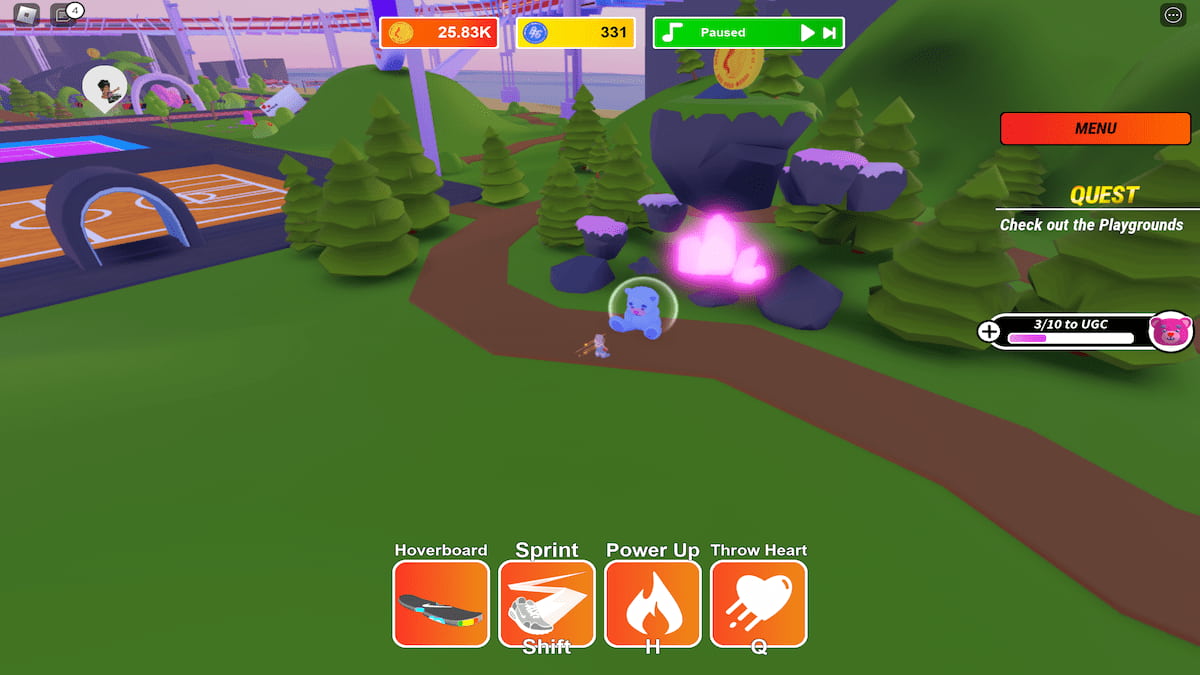 In the small field with the yoga mats
Related: How to get exclusive Roblox gift card items | February 2023
Under a tree in the field directly behind of the previous bear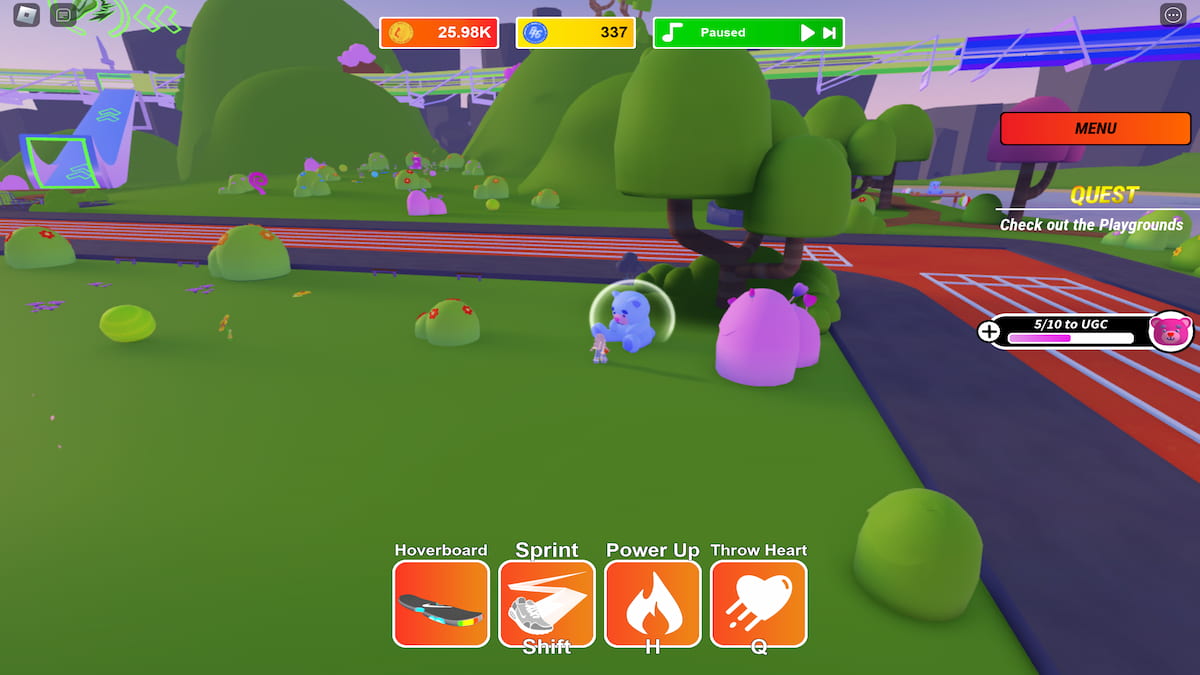 On the dock in front of the previous bear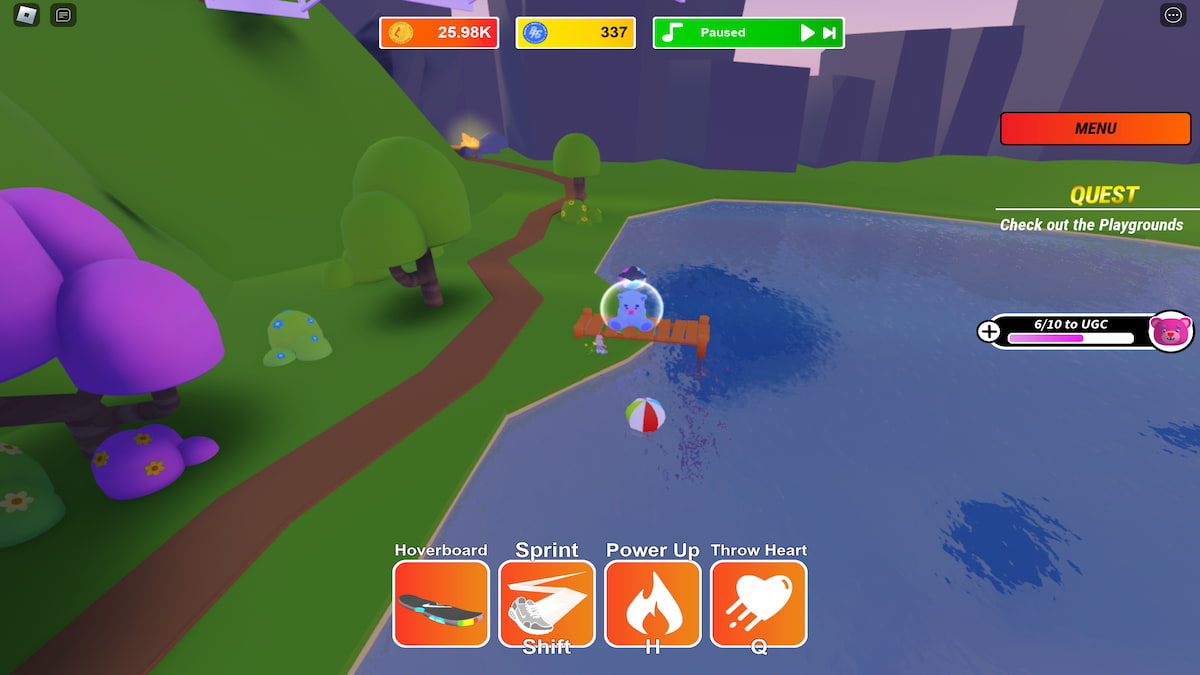 In the snow in front of the ski hill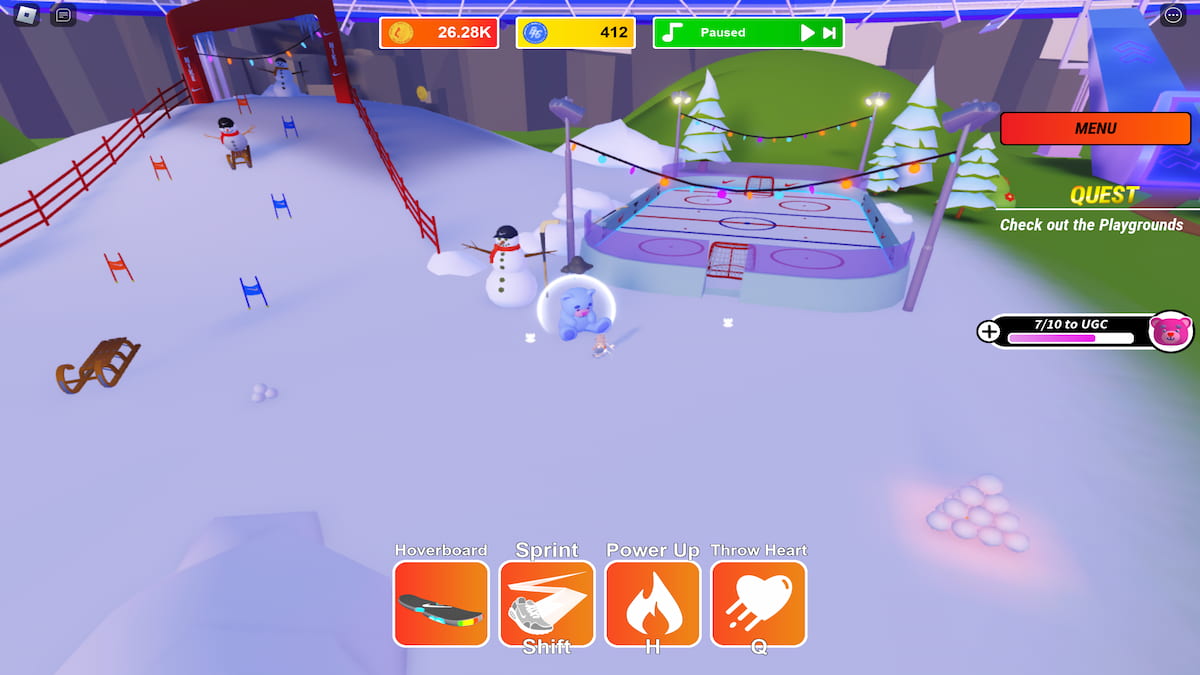 Below a tree next to the large climbing course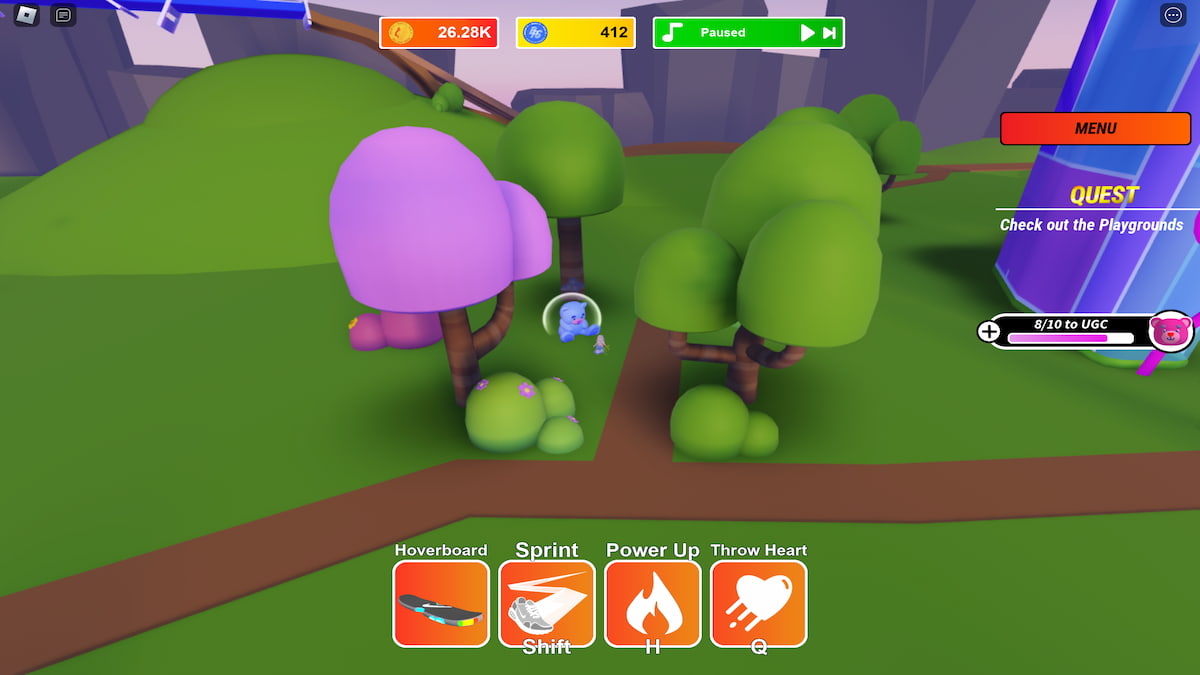 On top of the large climbing course's archway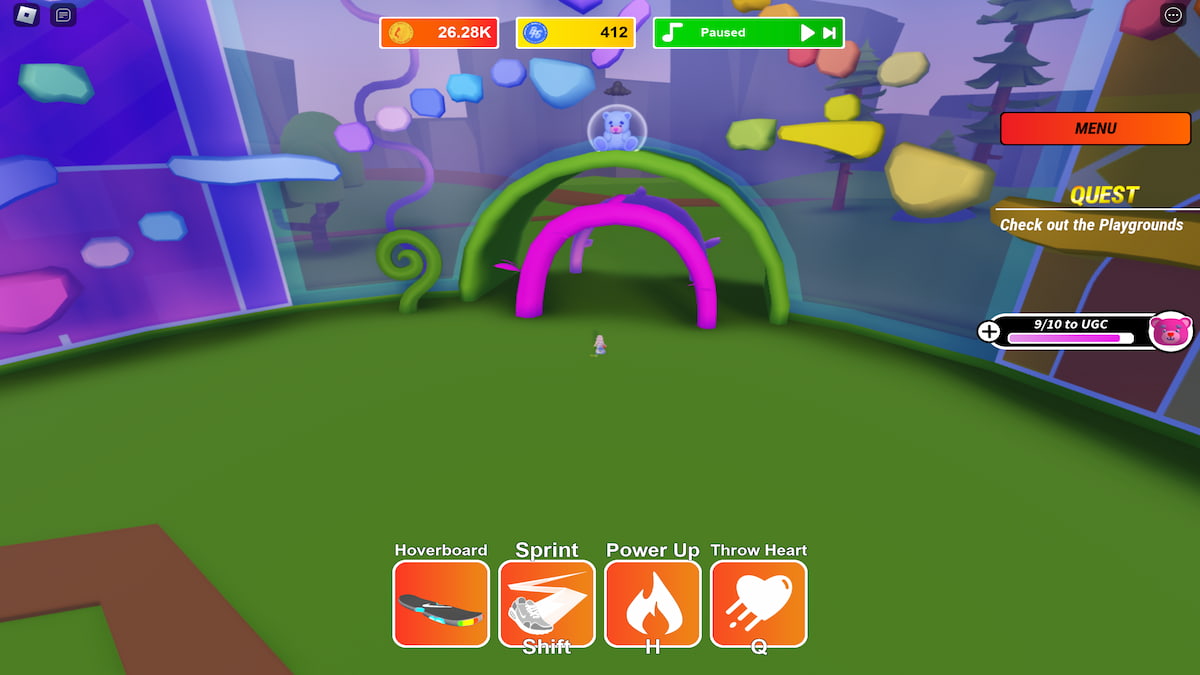 In the grass next to the Basketball Arena and Lobby
As soon as you collect your tenth teddy bear, the pop-up pictured below should appear—it's time to select the one UGC item you want!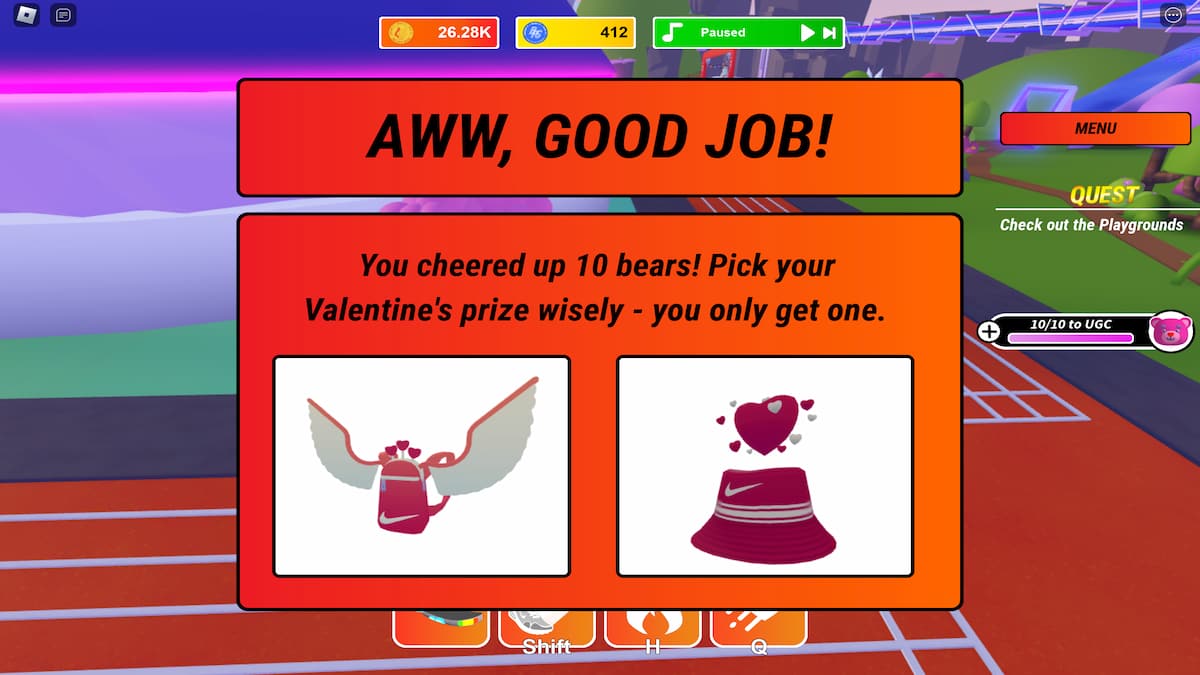 Upon clicking on the image you want, and confirming your selection, the item will be added to your Robloxian's inventory. That's all there is to it!
Looking for more Roblox content, including free items? Check out our recent guides on How to get all free items in Super NFL Tycoon – Roblox or How to get all free items in Loooptopia – Roblox here on Pro Game Guides!