NIKELAND has released yet another update and with it comes the Nike Swoosh Sunglasses and Nike Striker Shorts that you can earn totally for free! To learn more about how to unlock these awesome UGC items, continue reading the brief guide below. Or, if you're looking for more NIKELAND items, check out our guides on how to earn the Nike Fury Headband or Nike Cloud Board!
Unlocking all free items in NIKELAND's Soccer Update
Nike Striker Shorts
The Nike Striker Shorts can be earned by playing a game of soccer and reaching level one. Once you've spawned into NIKELAND, look for and approach the large soccer ball shaped building pictured below—you'll likely be directly in front of it.
When the soccer menu appears, press the Play Soccer! button to be teleported to NIKELAND's soccer stadium. Once inside the stadium, you, and everyone else who joined the minigame along with you, will be randomly grouped to form two teams.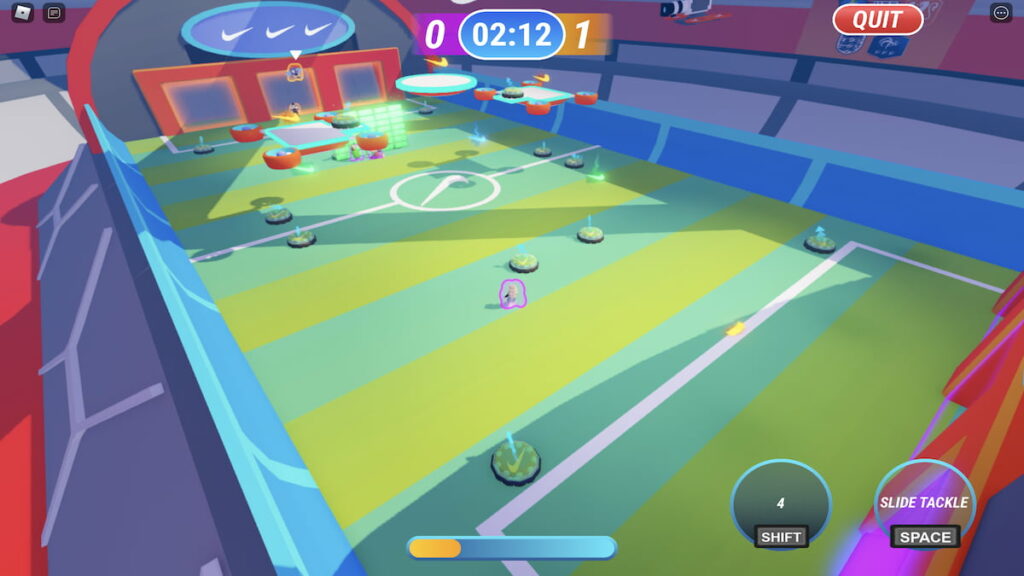 These two teams will then play a game of soccer until one team has earned three points. After one team wins, the game will end and both teams will earn XP. Press the red X to close the game's menu once your XP bar has finished filling.
Related: Roblox Nikeland Codes (July 2022)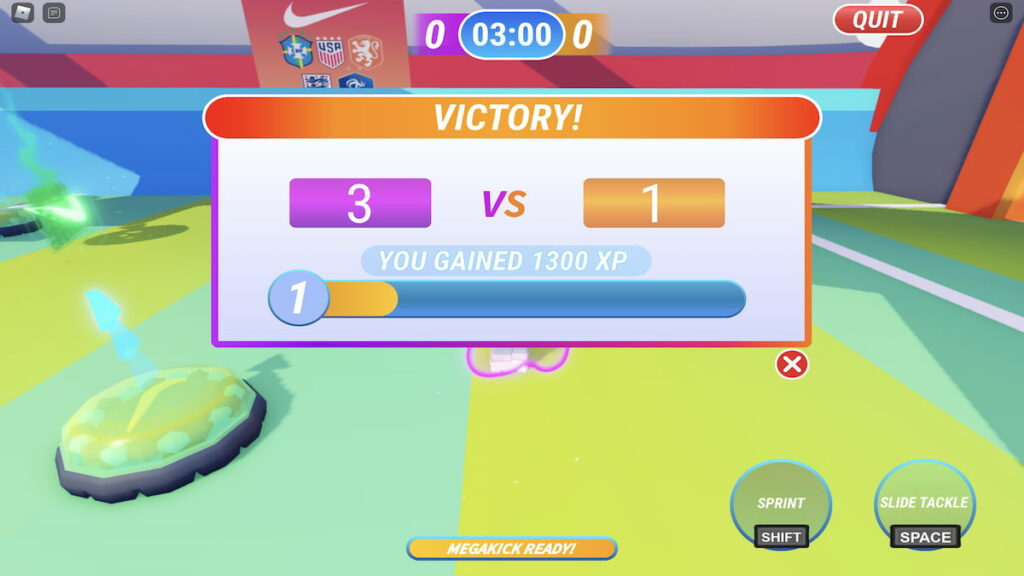 You should now have the Nike Striker Shorts available in your Roblox inventory!
Nike Swoosh Sunglasses
In order to earn the Nike Swoosh Sunglasses, players will need to reach level 18 in the soccer minigame. This task is quite the grind, as it requires players to participate in multiple soccer matches, but it is possible to complete! If you're wondering how to check your progress toward unlocking these shades, simply click the Rewards button on the right side of your screen.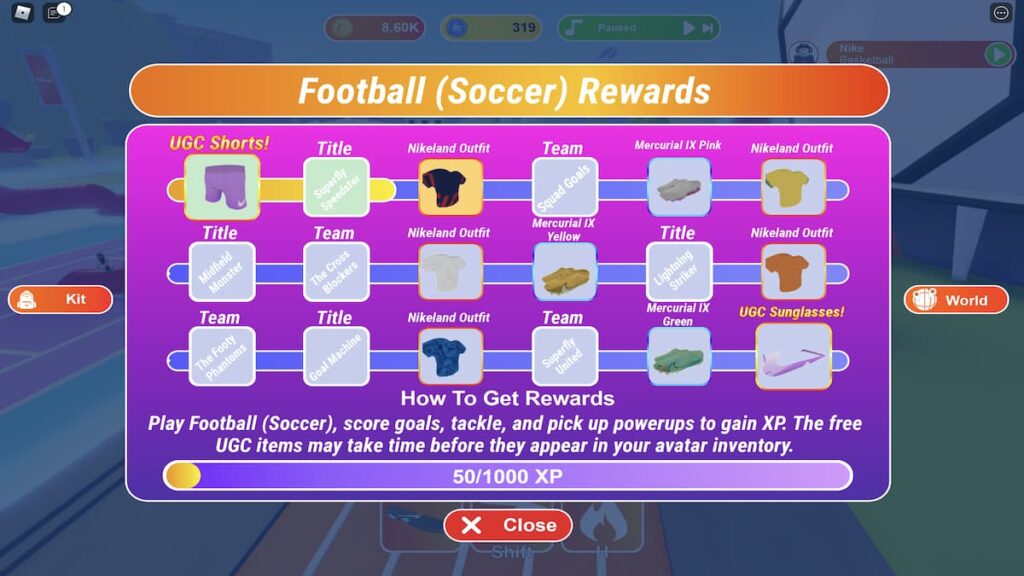 Looking for more Nikeland content? Check out some of our other guides on How to get the Nike Cookie Earmuffs in Roblox Nikeland or How to get the Nike LeBron James Crown in Roblox NIKELAND!