Do you love basketball? Is your favorite holiday Halloween? Then oh boy are you in luck! One of Roblox's most popular, and most successful, sports-themed experiences, NIKELAND, has added yet another free avatar item for players to collect—the Swoosh-o-lantern. To learn more about how to obtain this item, continue reading below. Or, if you're looking for even more free items, check out our complete Roblox Promo Codes List!
How to unlock the Swoosh-o-lantern in NIKELAND
In order to obtain the Swoosh-o-lantern item, players must find and collect all four of the hidden ghosts that have been spread around the NIKELAND map. The locations of these four ghosts can be found below.
Inside of The Lobby near the water feature and UGC display
In front of the Dunk Contest entrance in the Basketball Zone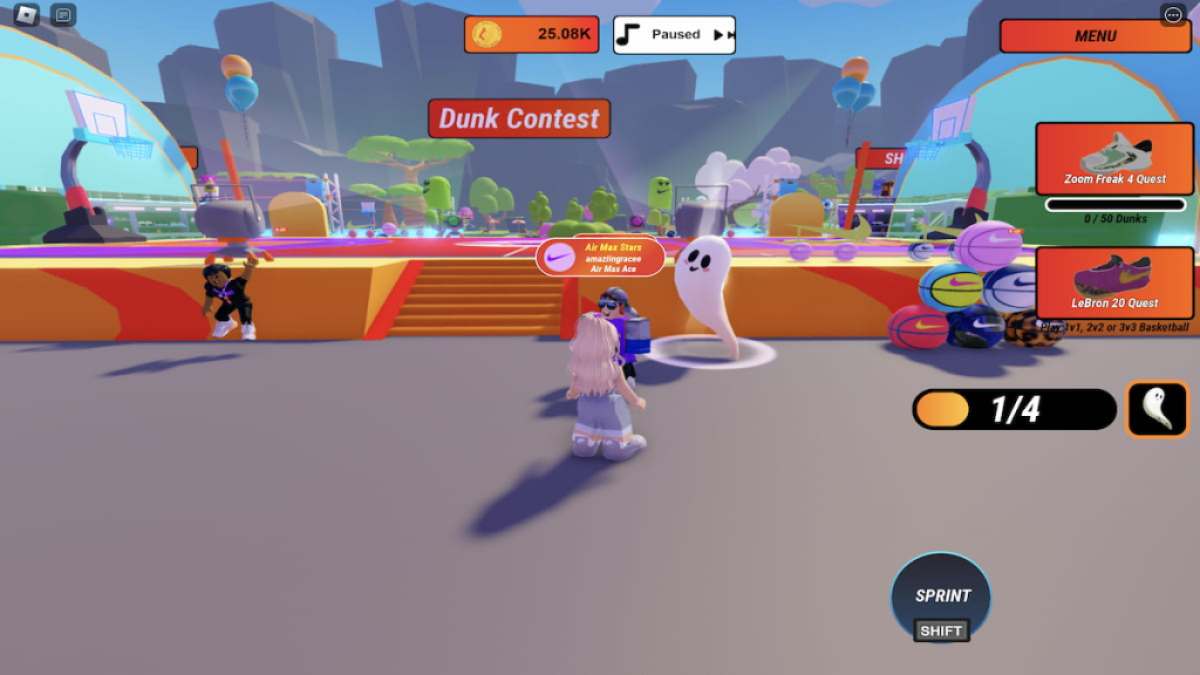 Near the witch's cauldron in the Soccer Zone
Related: Roblox Nikeland Codes (October 2022)
Outside of The Showroom on the path that's surrounded by archways
After collecting the fourth and final ghost, you should receive the pop up below and the Swoosh-o-lantern avatar item!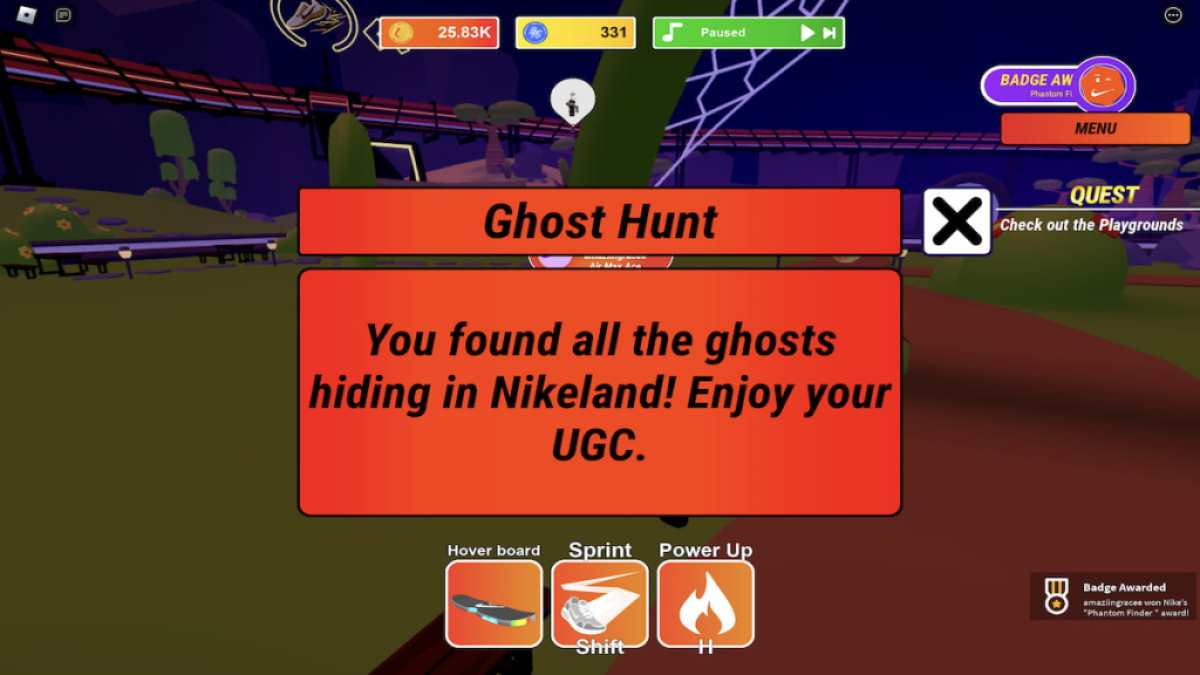 End
That's it for our guide on how to obtain the free Swoosh-o-lantern avatar item in Nikeland. If you're interested in unlocking this item, be sure to join the experience and do so sooner rather than later, as this item will likely disappear at the end of October 2022!
Looking for more NIKELAND content? Check out our recent guides on How to get the Nike Swoosh Sunglasses and Nike Striker Shorts in Roblox NIKELAND or How to get the Nike Basketball Head in NIKELAND – Roblox here on Pro Game Guides!