The NIKELAND Soccer event has officially begun! Hop into the stadium and cheer on your favorite team or take the field yourself and try your hand at winning the Cup Clash tournament. By completing both of these tasks you can earn a total of three free UGC items, the Nike Block Hair, Nike Octopack, and Nike FC Football Shirt. Continue reading below to learn more about how to earn these items.
How to obtain the Nike Block Hair, Octopack, and FC Football Shirt in NIKELAND
Upon spawning into NIKELAND, either walk toward or teleport to the Soccer Stadium location pictured below. Inside of this stadium should be a large portal that, when approached, gives you a prompt to Play Nike Cup Clash. Click on this prompt to be entered into the waiting queue for the minigame tournament.
Waiting in this queue can take upwards of 20 minutes, so if you feel like you've been standing around forever, it's not just you! Once you spawn into the Cup Clash tournament, you'll either take the field as a player or stand in the bleachers as a fan. If you're a player, your goal is survive three elimination rounds by scoring at least three goals each time. If you're unable to score three goals before the other players in your server, you will be eliminated. Luckily, you will earn the Nike FC Football Shirt for simply joining the minigame, even if you get eliminated.
To earn the Nike Octopack, you must survive all three elimination rounds of the Cup Clash and ultimately win the entire game. When the game finishes and announces the winners, you should automatically receive the Octopack if you've won first place.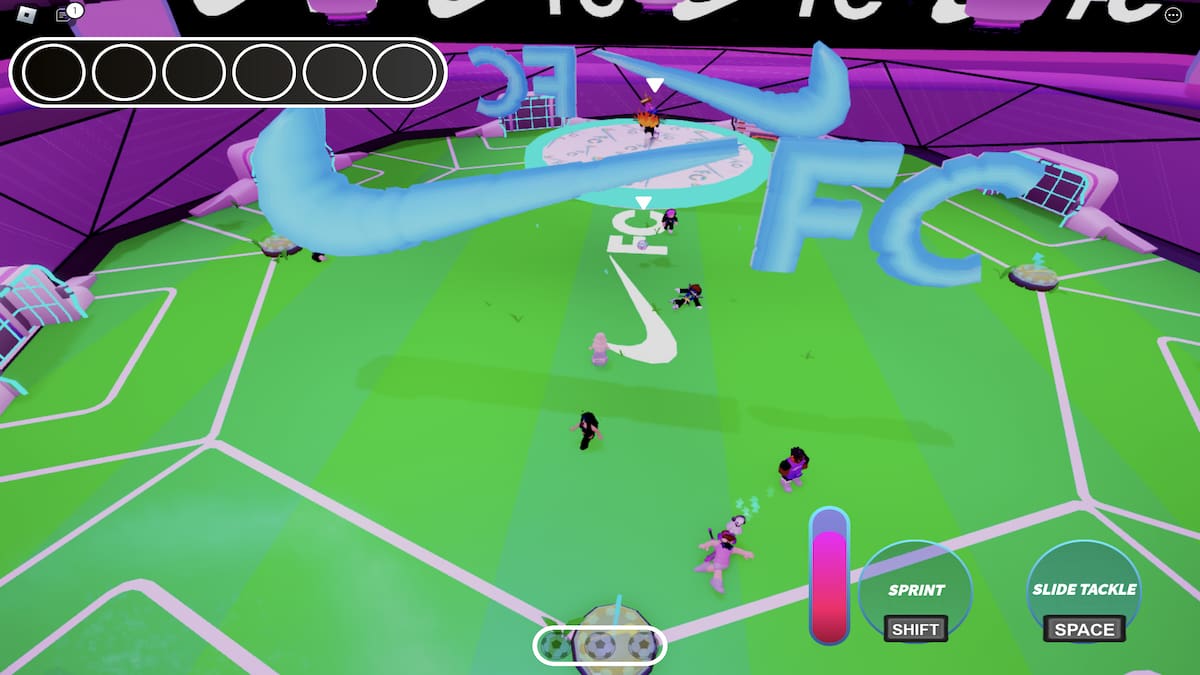 If upon joining the Cup Clash server you spawn in as a fan rather than a player, or you get eliminated during a round and join the fans, you can participate in a small minigame of your own. During active Cup Clash rounds, a Nike shoe will flash across the colorful bar at the bottom of your screen. When this shoe reaches the circle in the middle of this bar, press Spacebar. After a few successful rounds of this minigame, you will unlock the Nike Block Hair.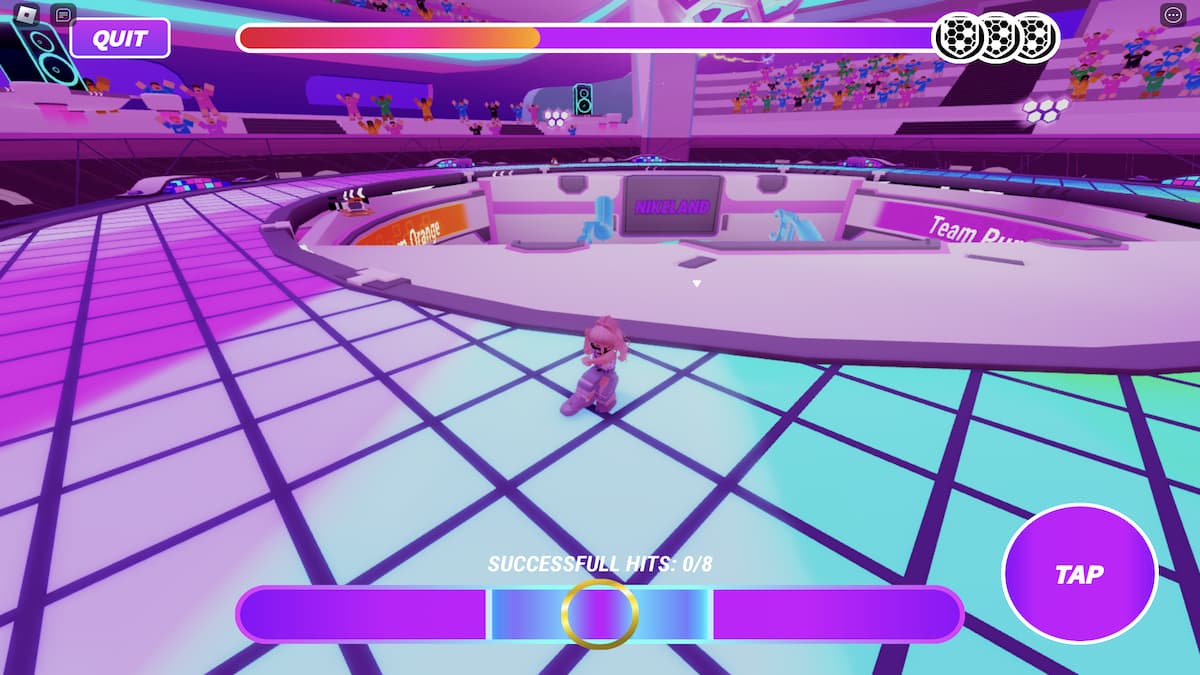 Looking for more Pro Game Guides content? Check out our recent guides on How to get the Nike Basketball Head in NIKELAND – Roblox or How to get the Nike Swoosh Sunglasses and Nike Striker Shorts in Roblox NIKELAND here on Pro Game Guides!