It's winter in Livetopia! Experience the magic of the season by spreading Christmas cheer and giving gifts to your very best friends. There may even be something in it for you—the Luxurious Snowflake Earrings! Continue reading below to learn more.
How to unlock the Luxurious Snowflake Earrings in Livetopia
To earn the Luxurious Snowflake Earrings, players must receive an in-game gift from another player in their server and then give a gift in return. Once you've spawned into Livetopia, find any open plot and build the home of your choice.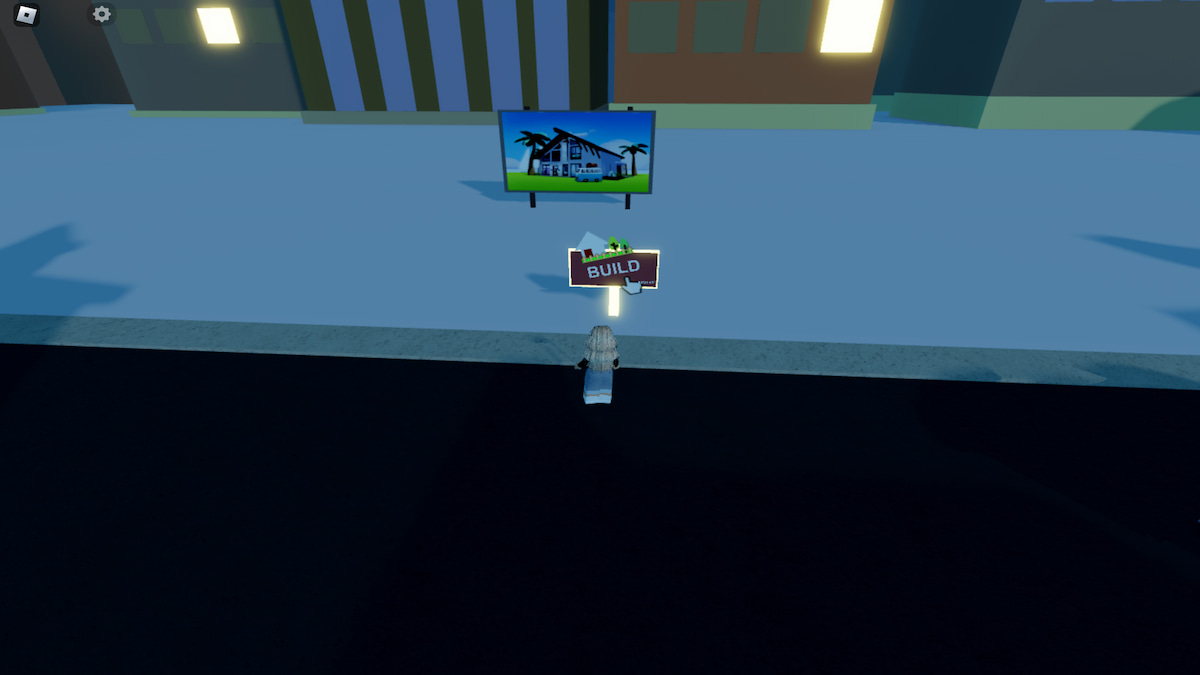 During the month of December, a Christmas tree will appear in front of your house as soon as you build it. Hanging from this tree should be a stocking with the words "Put a gift in me" written on it.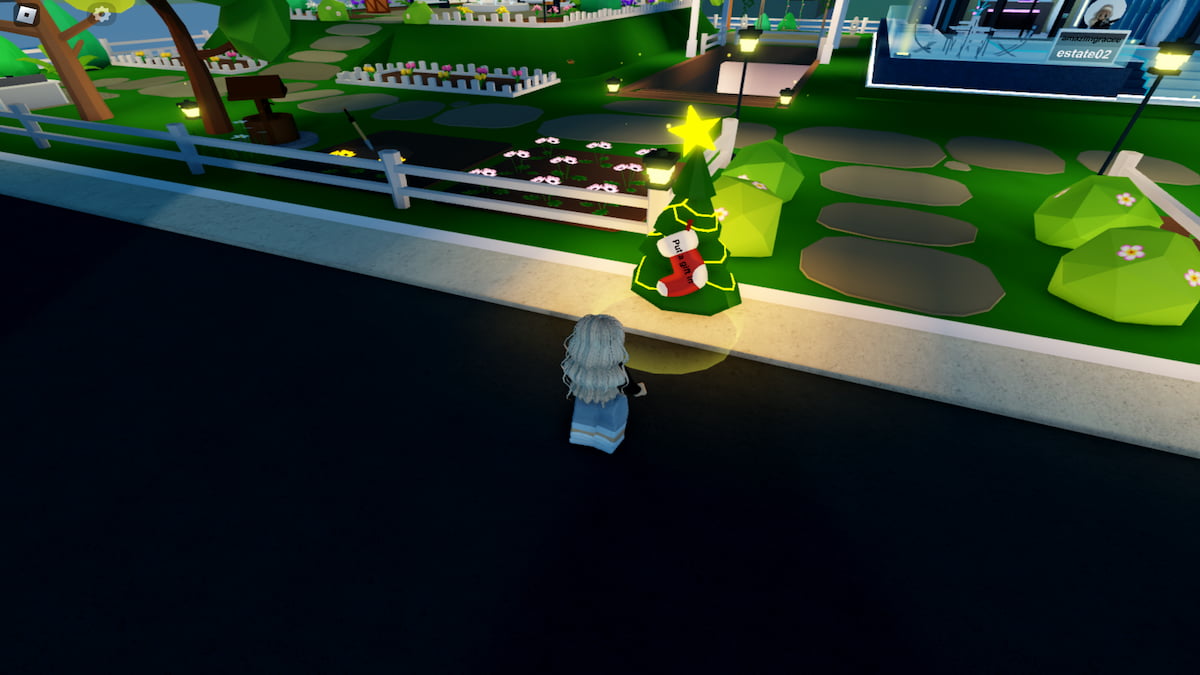 Now, you'll need help from another player. Either invite one of your friends to your server, use an alt account and join yourself, or message in the experience's chat and ask for someone to help you out. To earn the Luxurious Snowflake Earrings, another player must place a present inside your stocking.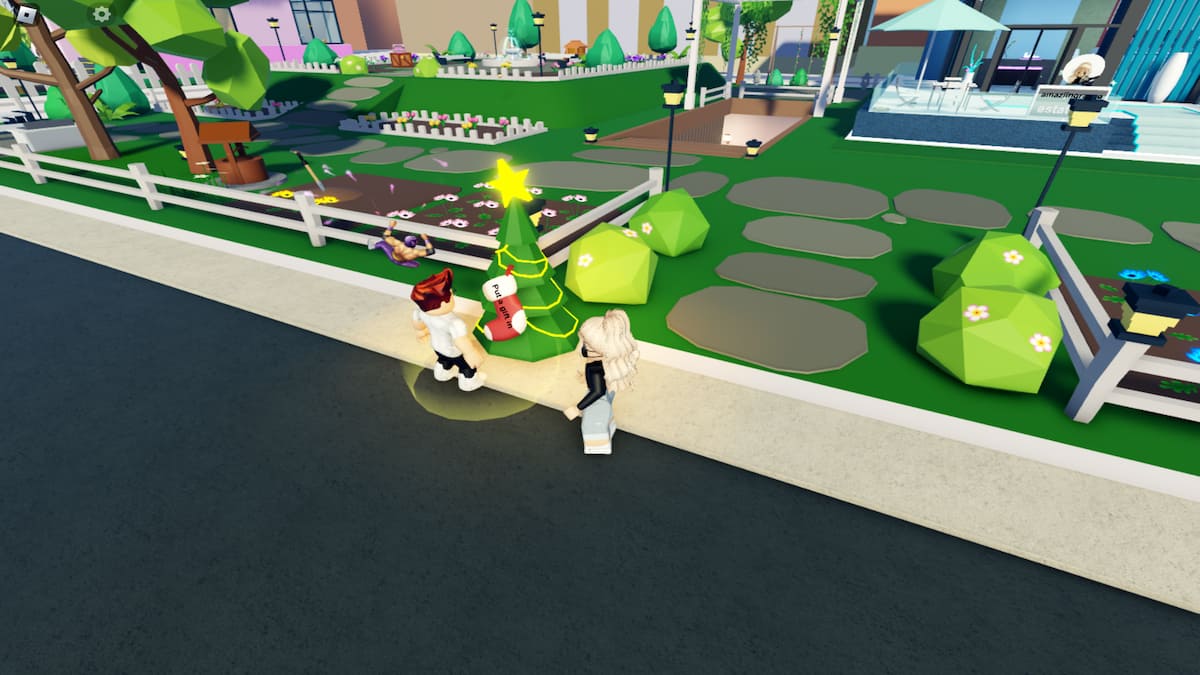 Related: Roblox Promo Codes (December 2022) – Free items and current Roblox events!
As soon as they place the present, you should receive the pop-up below.
That's all there is to it! If you'd like to help another player out and give them the free UGC item, simply approach the Christmas tree outside their house and press E to place a present inside their stocking. You should receive the pop-up below as confirmation after the present has been placed.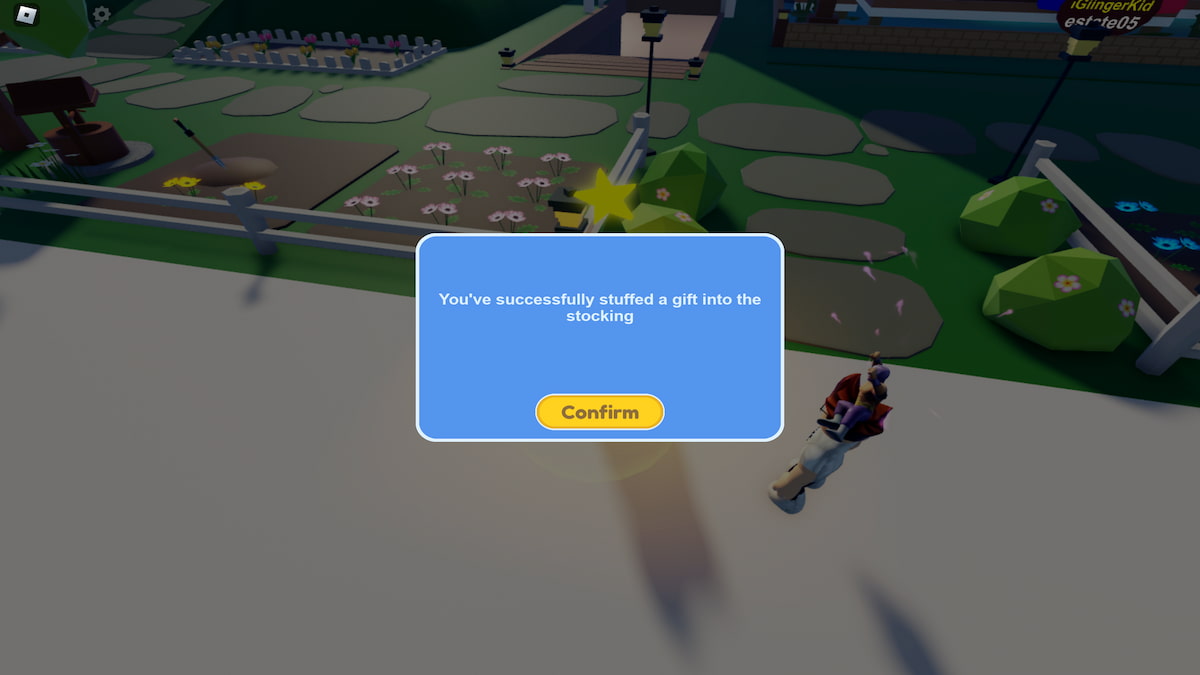 Looking for more Roblox content, including free items? Check out our recent guides on How to get the free Mariah Carey-themed avatar hairs in Livetopia – Roblox or How to get the free Curly Ombre Wig avatar item in SHEIN x Klarna Wonderland – Roblox here on Pro Game Guides!