The holidays are upon us in Roblox, and many games have taken to updating with special winter events. Treasure Quest is one of those games, and completing a brand new quest can get you a new in-game cosmetic and badge!
How to get the Frozen Wings
Simply put, you must find hidden ornaments that are scattered throughout the Treasure Quest map, if you want to get the Frozen Wings in Roblox Treasure Quest. As you find them, you must click on each ornament with your mouse or tap the ornament if you are on mobile. You will know it works if the ornaments float upward and travel toward the wall where the Frozen Wings are hidden.
Note: The Frozen Wings are an in-game Treasure Quest cosmetic. Unlocking this item will not send it to your Roblox Inventory.
For this guide, you should follow the pictures in order to prevent you from getting lost.
Frozen Wing Locations
Here's a look at all six of the ornament locations.
Ornament One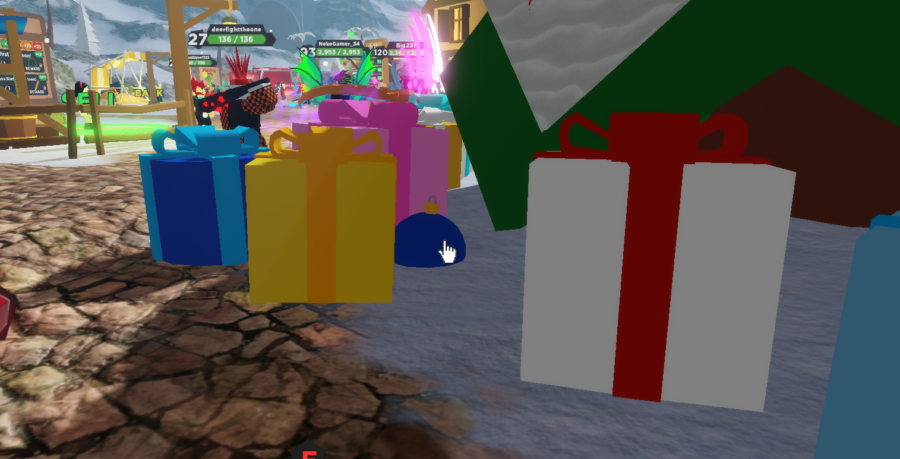 The first ornament is hiding with the presents at the Christmas tree where you first spawn in the game.
Ornament Two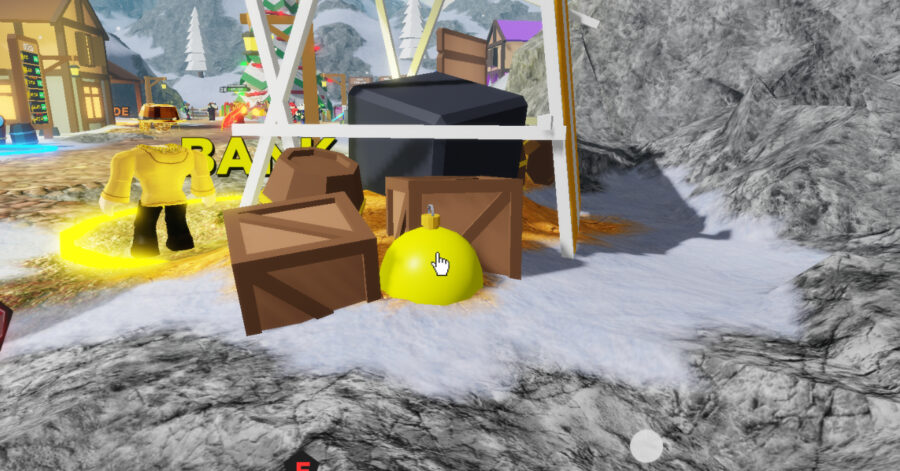 You'll find the second ornament hiding behind crates over at the Bank.
Ornament Three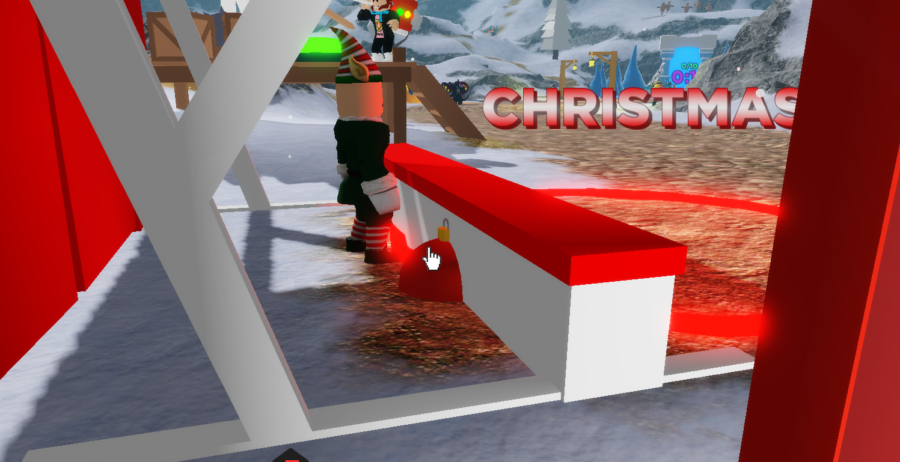 The third ornament is at the Christmas stand, right next to the Elf behind the counter.
Ornament Four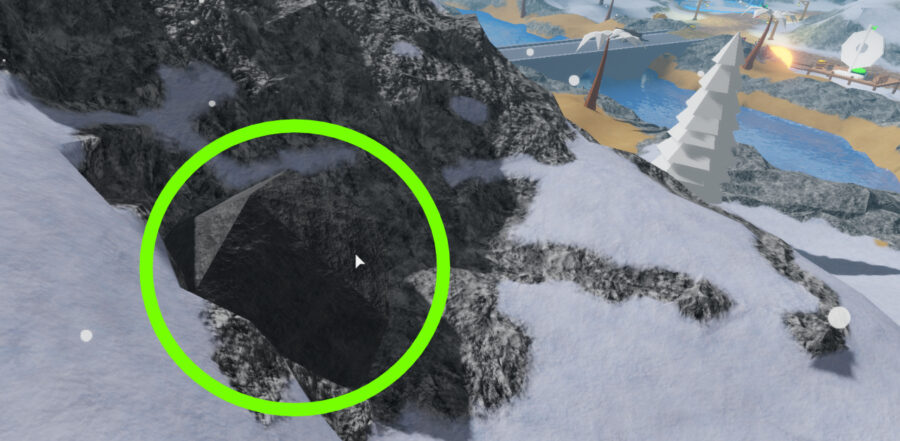 Now it gets a bit tricky. Climb the mountain until you see a lone boulder, the one in the picture above. You must attack the boulder with your sword until it disappears and reveals a cave.
The fourth ornament is in the cave with the purple sword.
Note: The boulder is a straight line from the Christmas stand, past the river, and up the mountain. Remain to the left of the bridge at all times.
Ornament Five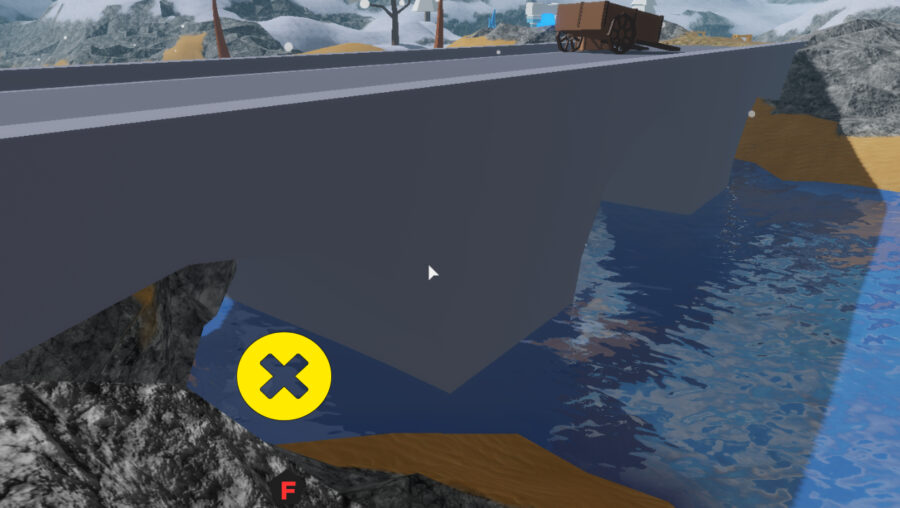 You'll find the fifth ornament below the bridge, in the water. If you're coming from the fourth ornament, it is underneath the first (left) arch. See picture above.
Ornament Six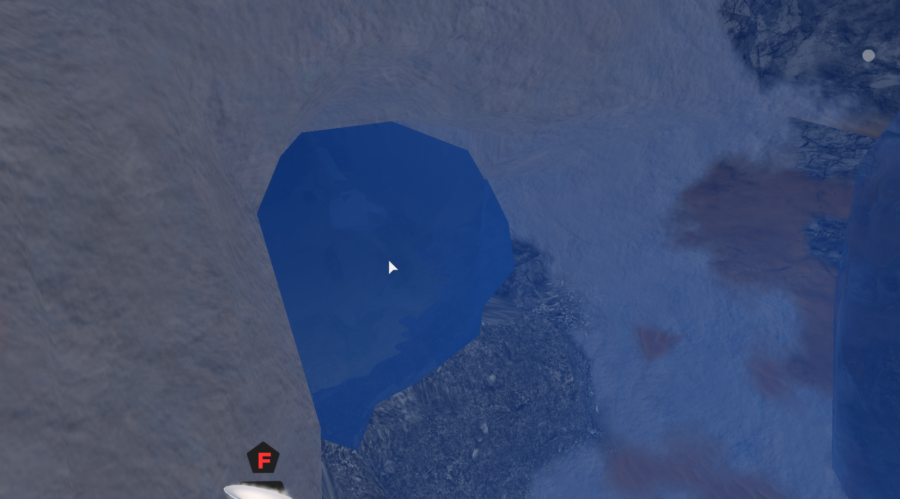 The final ornament might be the trickiest to spot. Head to the waterfall. Swim up and down the waterfall until you find a cave in the wall. You might have to repeatedly adjust your zoom in/out settings to spot it.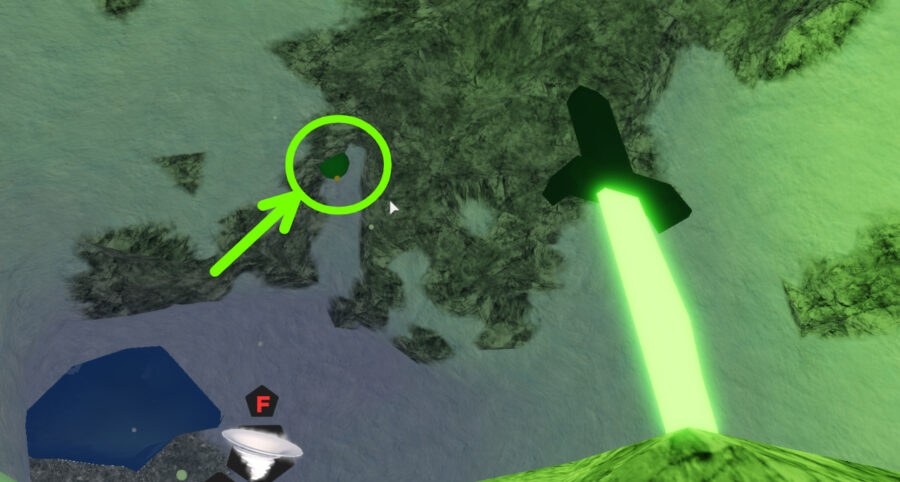 In the cave is a glowing sword and the ornament. The ornament is on the ceiling.
With all ornaments found, head back to the Christmas Tree where you first spawned. The hidden wall should now be open. Enter the new room to collect the Frozen Wings and Badge!
Finding all six ornaments might be tricky, so you might want to follow along to this video from Nosiny, the creator of Treasure Quest!
---
Liked our Frozen Wings guide? We've got a list of always up-to-date Roblox Treasure Quest codes you can redeem for free in-game rewards!