For the first time in Wacky Wizards history, an in-game ingredient has been made to double as an out-of-game avatar item that can be claimed totally for free! This item, the Hermitude Mirror Mountain Shirt, can be obtained by finding the Hermitude ingredient inside of Wacky Wizards and using it to create the Hermitude potion before Wednesday, Nov. 9, 2022. For a quick look at where to find this ingredient, continue reading below.
How to claim the Hermitude Mirror Mountain Shirt in Wacky Wizards
Upon spawning into Wacky Wizards, make your way toward the center of the map and look for the portal and sign pictured below. If you get lost, recall where Pete sells his legacy ingredients.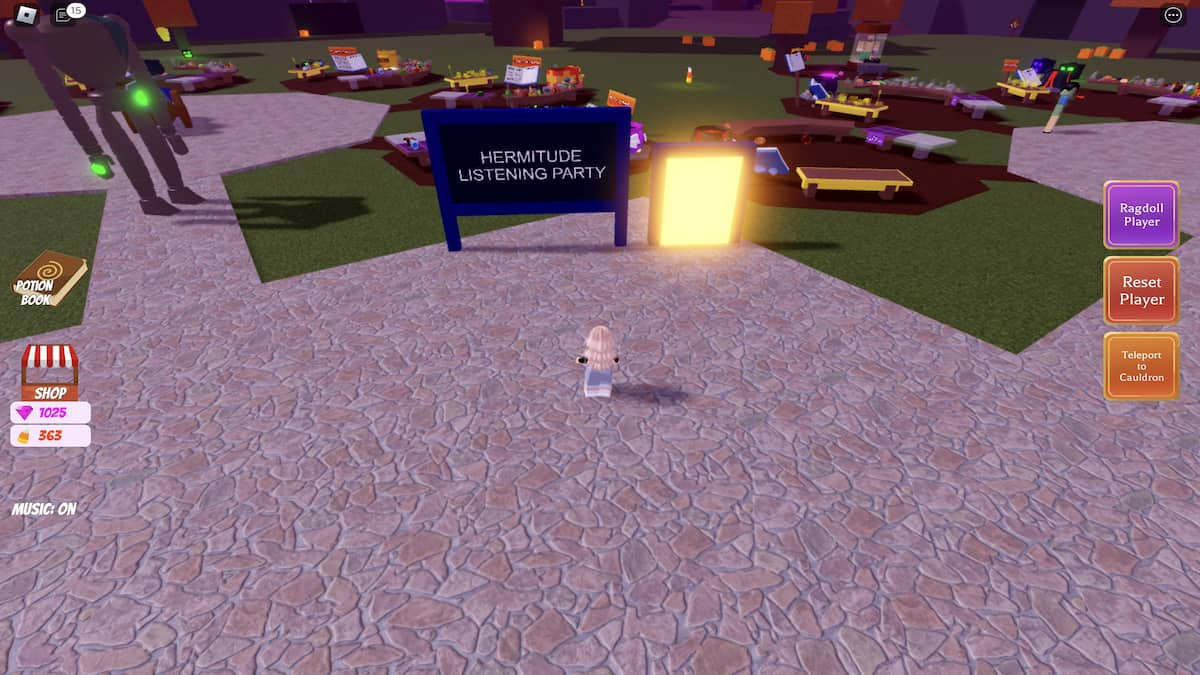 Walk through this portal to be teleported to the disco area of the map. In celebration of the Hermitude Listening Party event, this area has been slightly transformed to fit the theme of the music duo.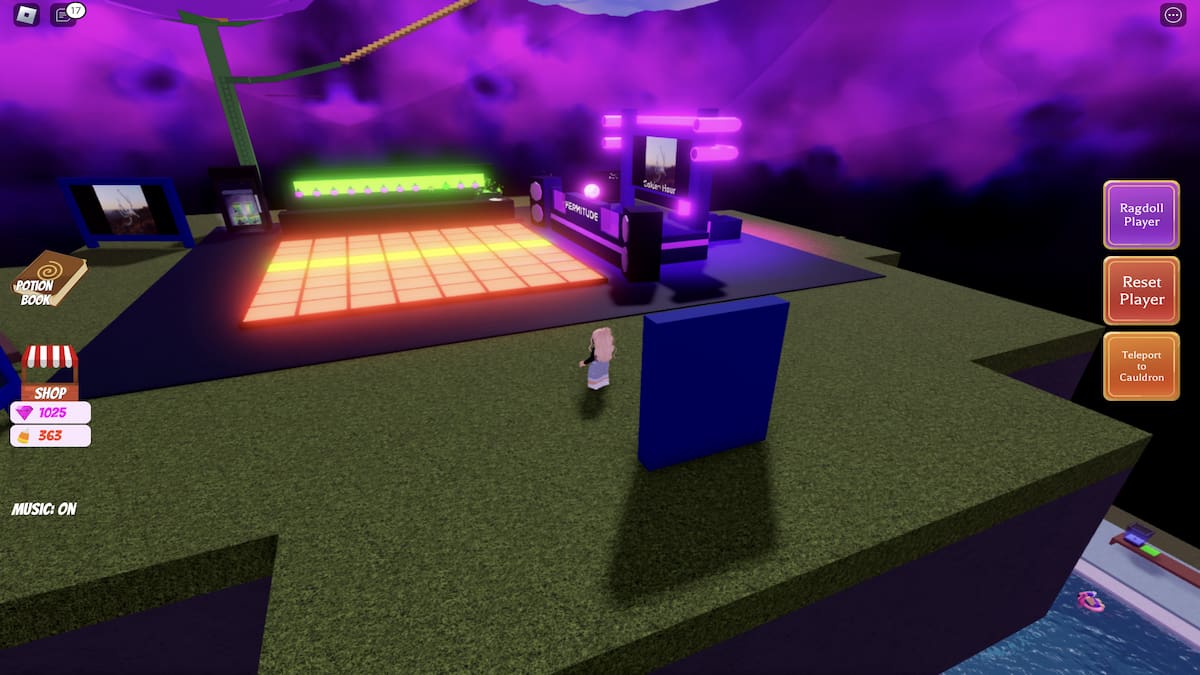 Related: All potions and recipes in Wacky Wizards | Roblox Wacky Wizards Full Potions List
Now, walk up the disco's bar and look for the oversized CD that's been set on the counter—it should be lying next to the cauldron where the Acid Barrel ingredient is hiding!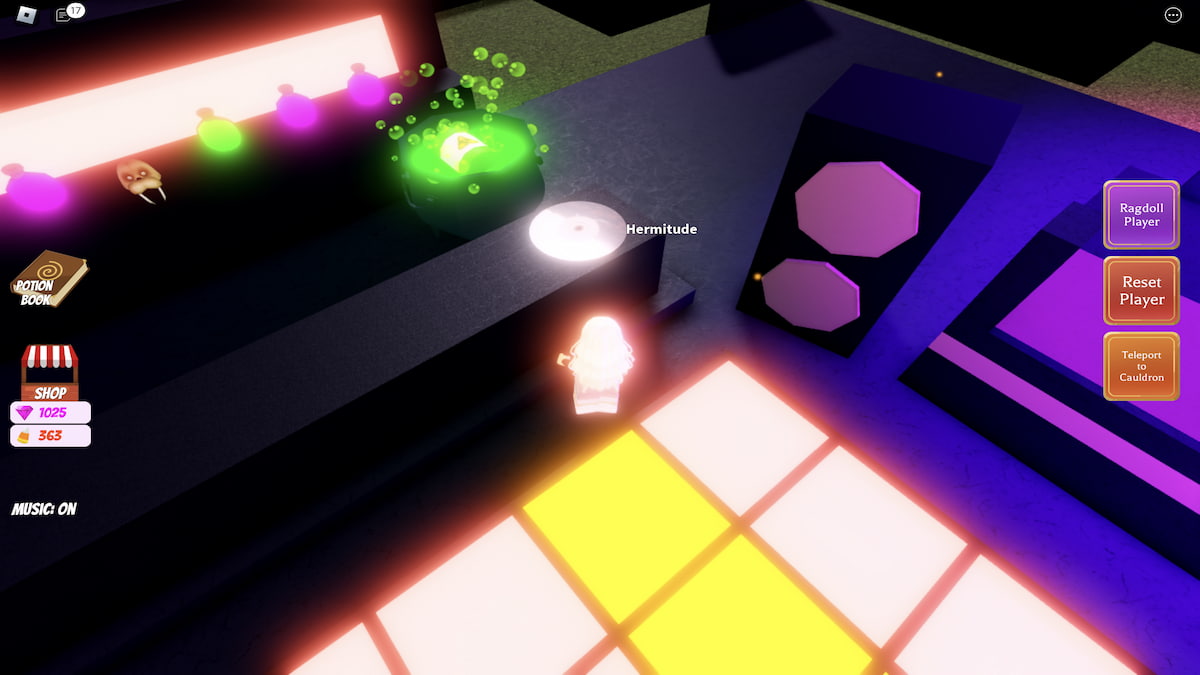 To earn the Hermitude UGC item and badge, simply teleport back to your cauldron, toss the CD ingredient inside, and press the Spawn button to begin brewing. After just a few seconds, the Hermitude potion should appear. Drink this potion to earn the item and corresponding badge!
Because this is just a limited-time ingredient, only one potion can be made with it, so there won't be a section that lists all of the craftable potions in this guide.
Looking for more Wacky Wizards content? Check out our recent guides on How to get the Shield ingredient in Roblox Wacky Wizards or How to get the Paintbrush ingredient in Roblox Wacky Wizards here on Pro Game Guides!