While Find the Markers may seem like just another scavenger-hunt-style experience, it actually offers quite an intricate map with more than a handful of challenging secrets to find. With its Secret of the Foliage update, Find the Markers has added nine more markers for players to discover, including the one we'll cover in this brief guide, Spider Marker.
Finding the Spider Marker in Find the Markers
Once you've spawned into Find the Markers, look for the large cave near spawn and enter it.
Upon doing so, you should arrive at the location pictured below. From here, walk forward, turn left, and enter the next room of the cave.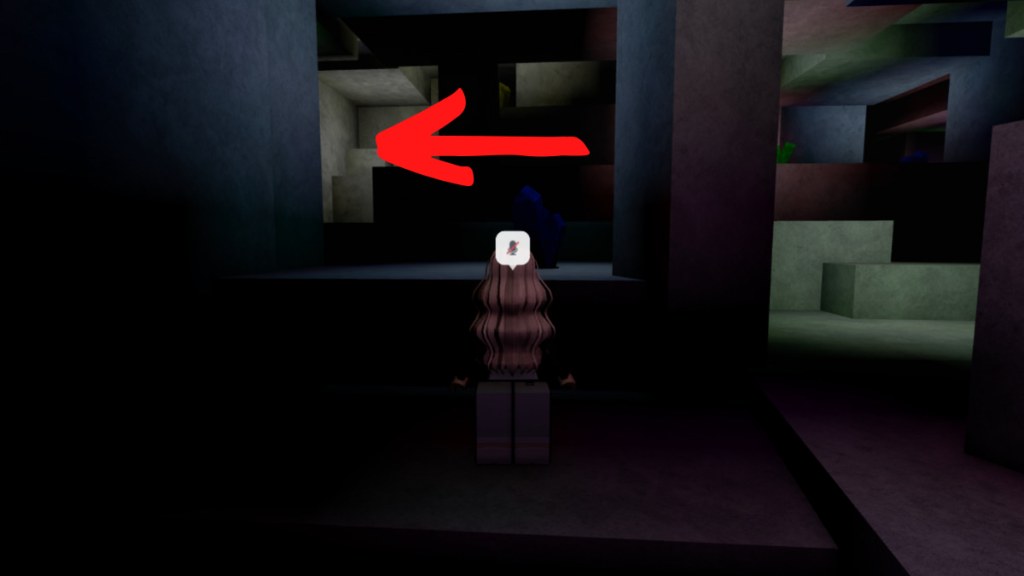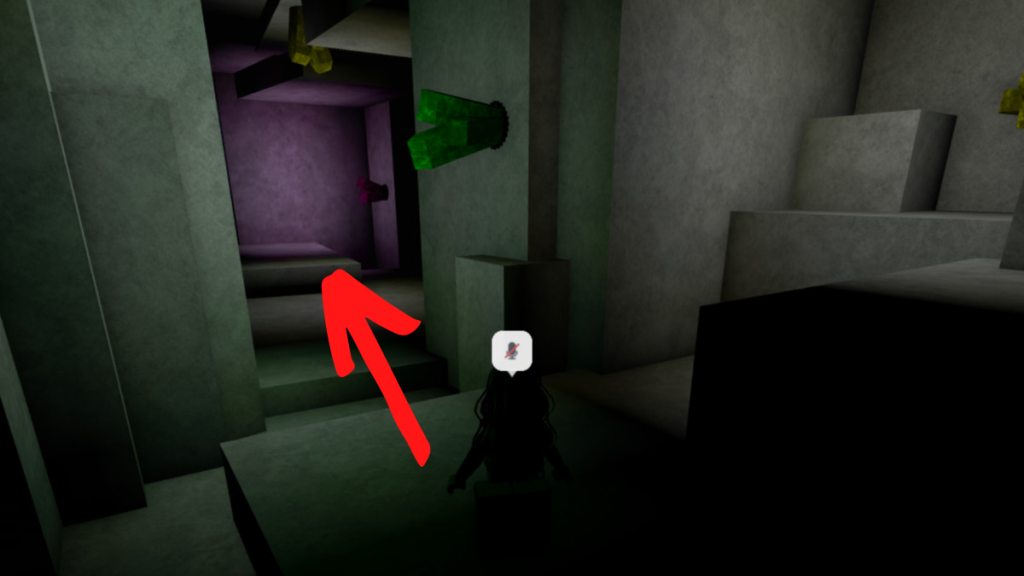 Once inside this next room, approach the dark corner marked below and walk along its leftmost wall.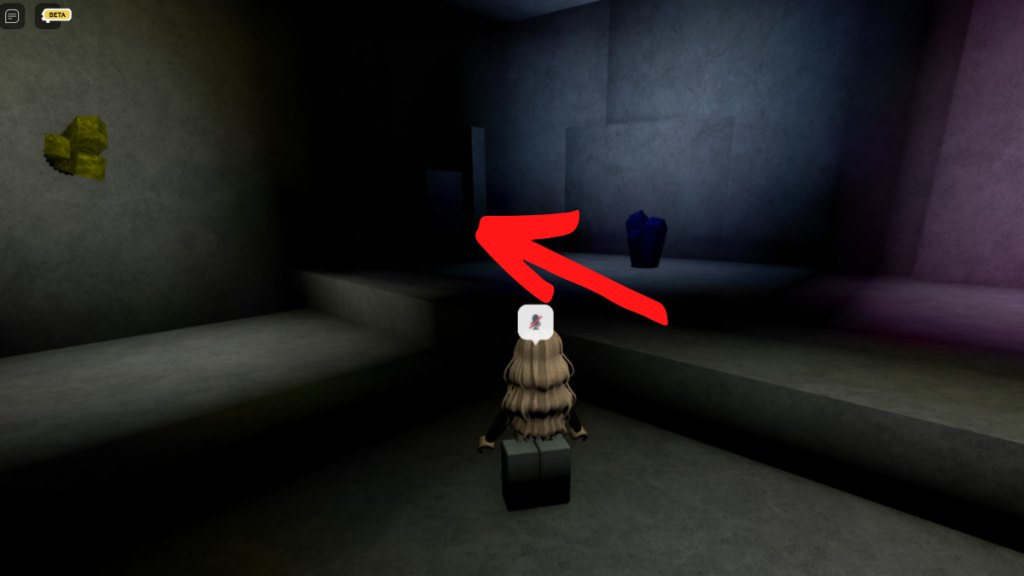 Related: How to get the Foliage Marker in Roblox Find the Markers
As you walk along this wall and into its corner, your character should fall through a small hole in the ground and land in the middle of a large spider web.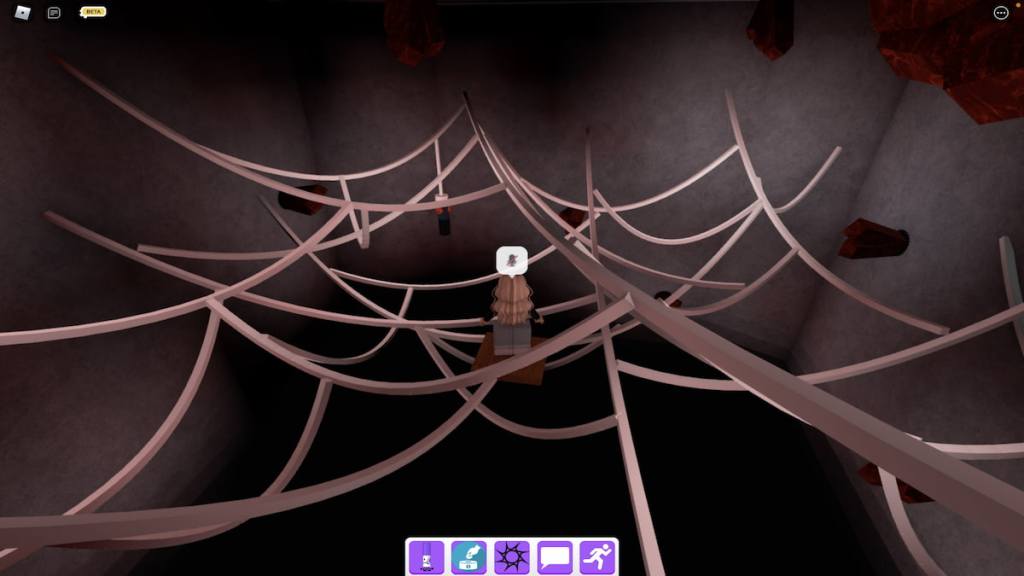 To reach the Spider Marker, you'll need to walk and jump across its web carefully.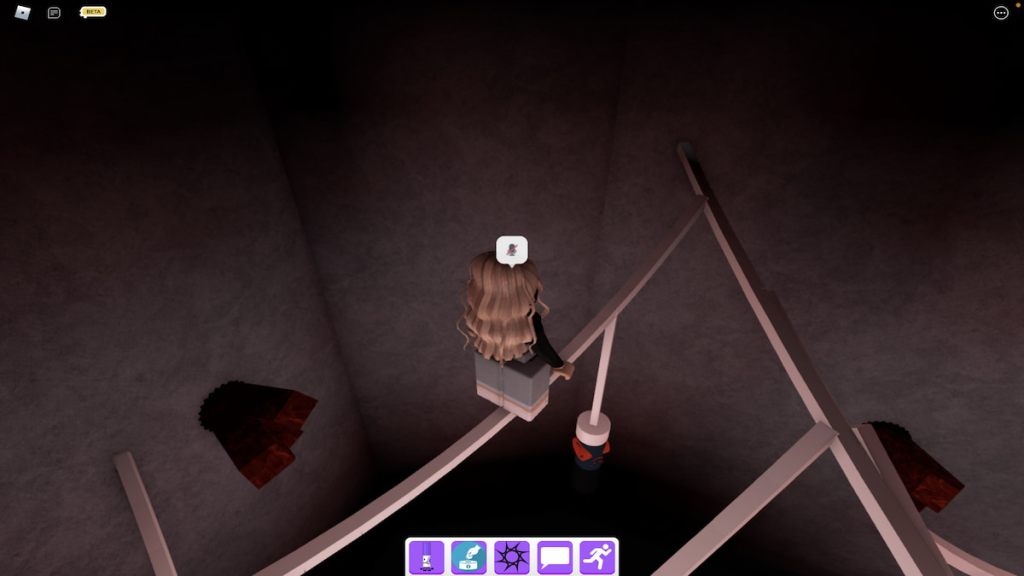 Once you reach a spot close enough to the hanging Spider Marker, carefully jump toward it. If you land on the marker or even brush past it as you fall, you will receive the pop-up below and add the Spider Marker to your Markerdex!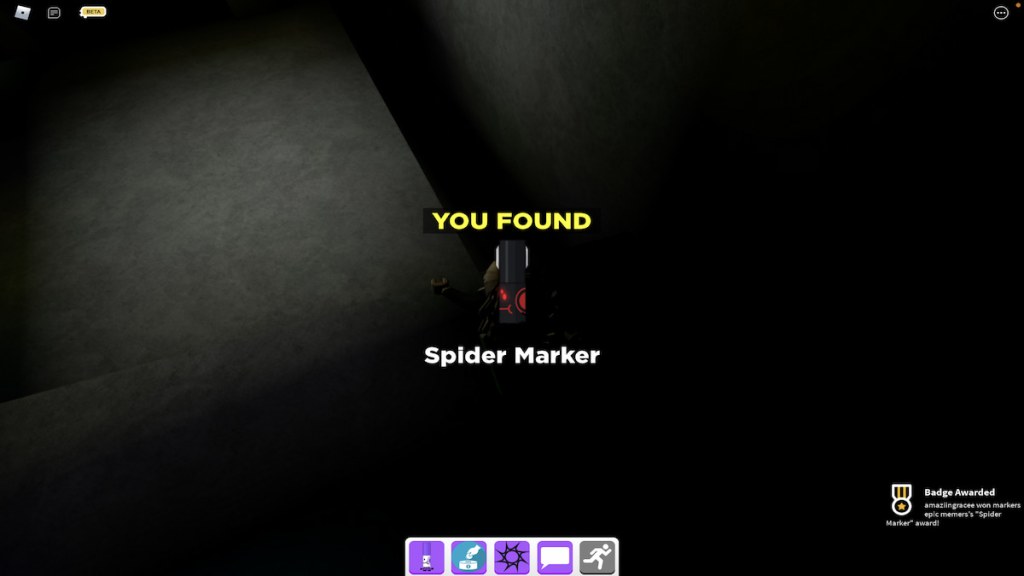 Looking for more Find the Markers content? Check out our recent guides on How to get the Ecosystem Marker in Roblox Find the Markers or How to get the Bubble Bath Marker in Roblox Find the Markers here on Pro Game Guides!