Humans have landed on Mars! Well, technically, Robloxians have landed on a pixelated version of Mars inside of the Roblox experience Wacky Wizards... But that still counts, right? To find out how you can land on Mars and earn the Star Shard ingredient for yourself, continue reading below.
Unlocking the Star Shard ingredient
Once you've spawned into Wacky Wizards, head toward the large SpaceX rocket that's located near the Wacky Wednesday sign and ancient colosseum.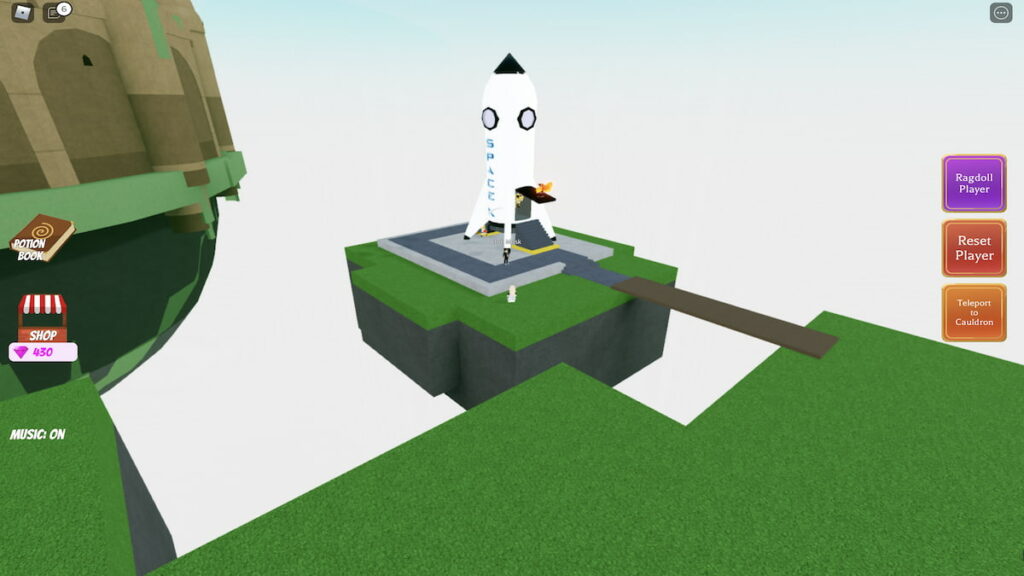 In front of this rocket is an Elon Musk NPC—talk to him to begin your journey to Mars.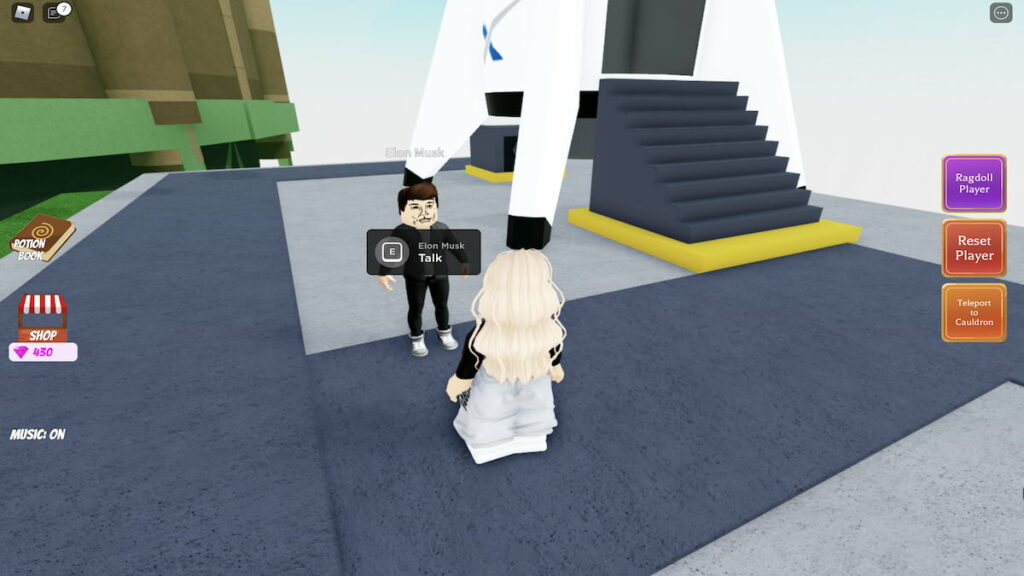 Upon talking to him, Elon Musk will ask you to create a Rocket Fuel potion for his rocket. To do this, teleport to your cauldron, add the Dynamite and Chili ingredients, and spawn the combined potion. Once you've made the potion, grab it and return to the rocket. To add fuel to the rocket, approach the fuel tank located at the back of the rocket and hold E—doing so will fill the rocket's fuel gage one level.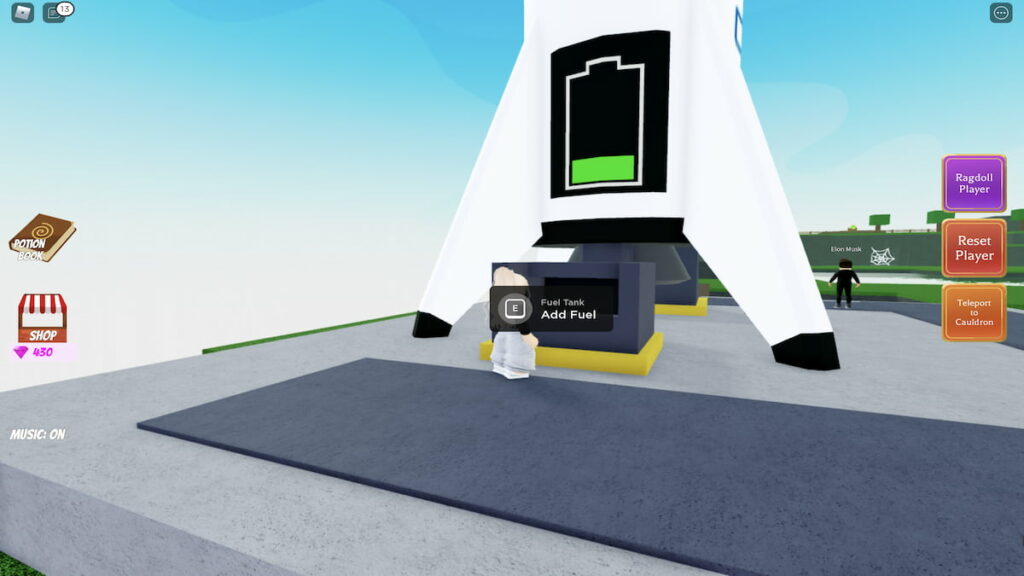 To make the rocket ready for takeoff, you'll need to bring three more Rocket Fuel potions to add to the fuel tank. Once you've added the final potion, the fuel gauge will fill to the max, and Elon Musk will ask you to enter the rocket.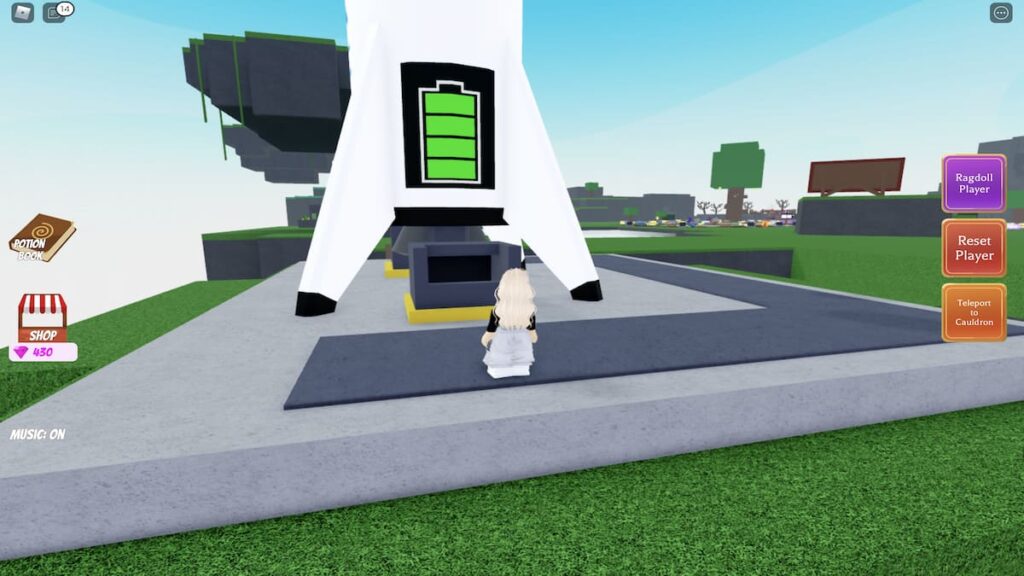 Upon doing so, the rocket will launch into space and take you to Mars!
Related: All potions and recipes in Wacky Wizards | Roblox Wacky Wizards Full Potions List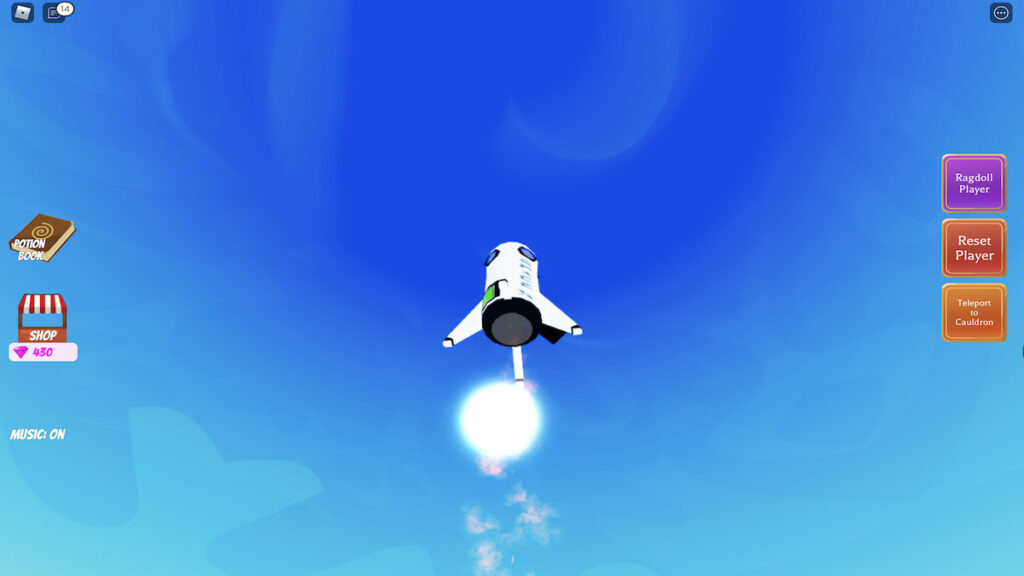 Once on Mars, you'll need to complete three short obbys before reaching the Star Shard's location. To do this, simply jump from platform to platform across the trenches, careful to avoid the laser-shooting aliens.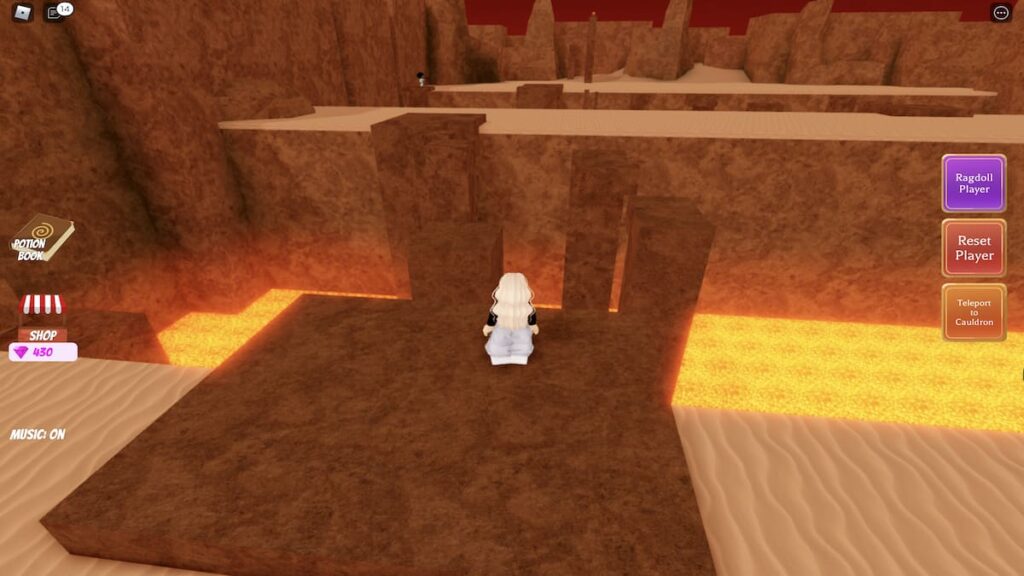 After crossing the second trench, you should see the Star Shard ingredient sitting on a tall cliff. To reach this cliff, use the rocks that are sticking out of the nearby walls to climb and jump your way to the top.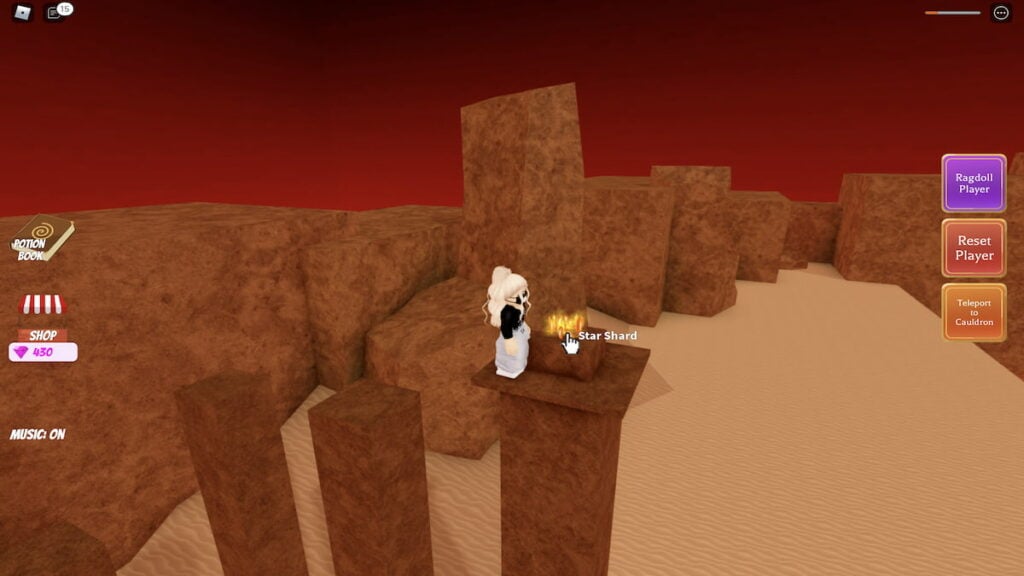 After grabbing this ingredient, teleport back to your cauldron, drain it, toss the Star Shard inside, and spawn its potion to add it to your ingredient table.
Looking for more Wacky Wizards content? Check out our recent guides on How to get the Faberge Egg in Roblox Wacky Wizards or How to get the Ethereum Crystal ingredient in Roblox Wacky Wizards!