The Easter Bunny has arrived and they've brought a new ingredient to Wacky Wizards! To find out how to earn this ingredient, the Faberge Egg, continue reading our brief guide below. If you've already claimed this ingredient and are looking for its potions, check out our complete potions list instead.
Finding the Faberge Egg
To begin your hunt for the Faberge Egg, head towards the Bunny Cave located underneath Disco Island.
Inside of this cave is Bunny—talk to them to find out more about the Faberge Egg.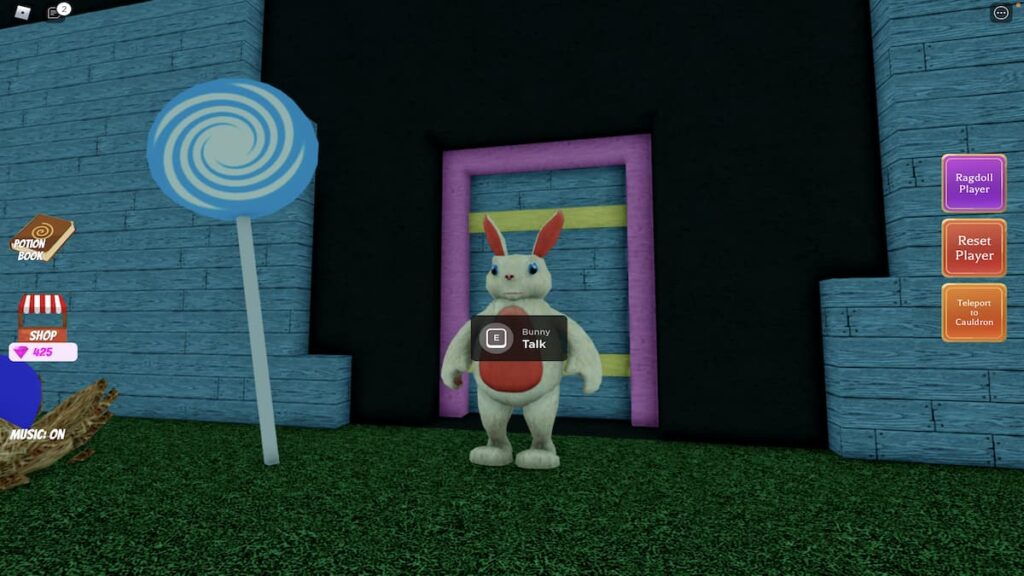 Upon talking to them, Bunny will ask you to collect and return their missing eggs. The locations of the five missing eggs can be found below.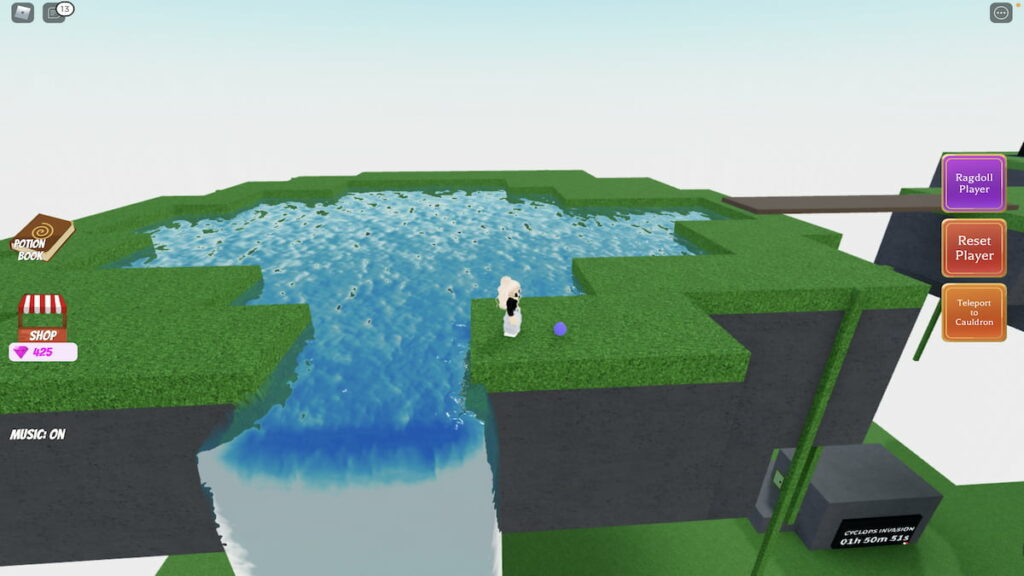 Magenta Egg - Goblin Village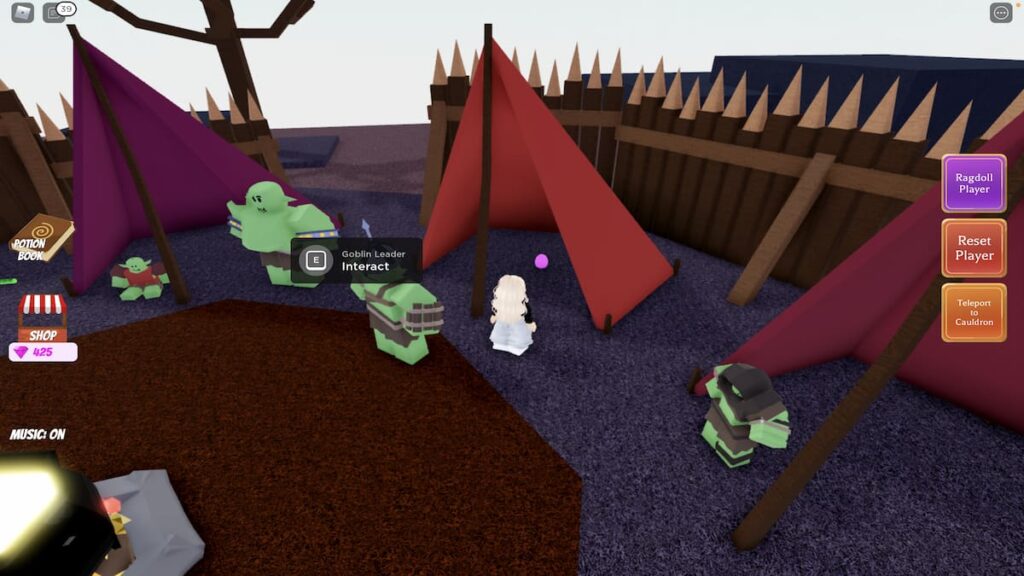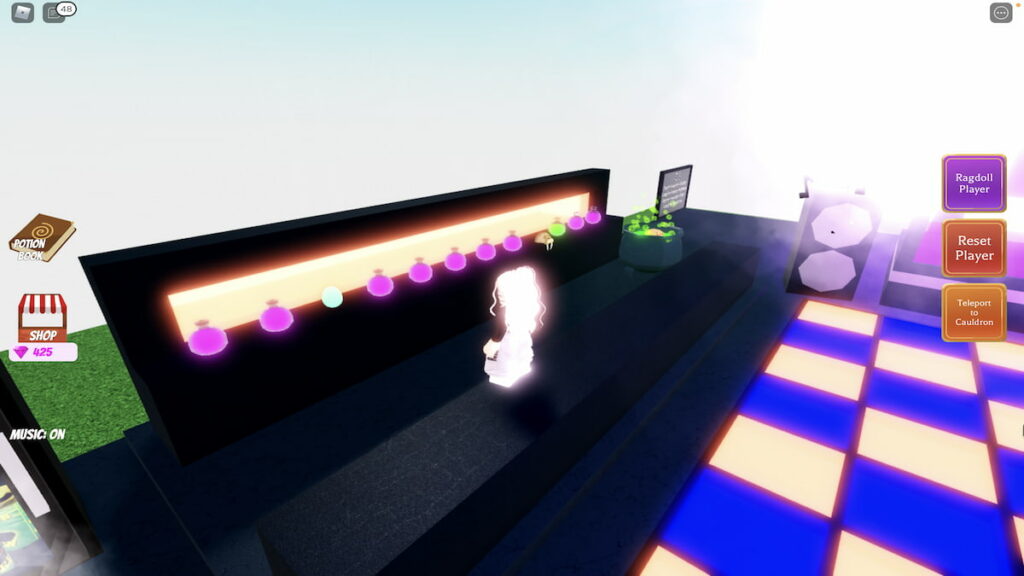 Once you've returned the final egg, Bunny will reveal to you that they're not the real Easter Bunny and will reset your character, sending you back to spawn.
From spawn, return to the Bunny Cave. Now, the real Easter Bunny will be standing outside. Talk to them and they will give you the Egg ingredient.
Related: How to get the Pirate Hat ingredient in Roblox Wacky Wizards?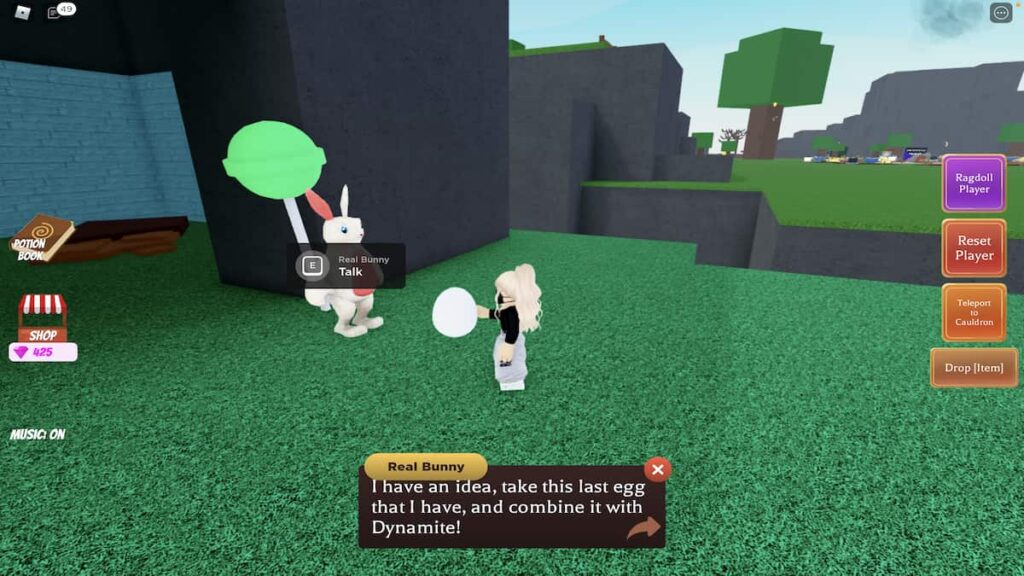 To continue progressing toward the Faberge Egg, take the Egg that Real Bunny gave you, throw it into your cauldron, add the Dynamite ingredient, and spawn the combined potion. Then, grab the potion and return to the Bunny Cave. This time, however, instead of talking to Real Bunny outside of the cave, enter the cave and walk towards the newly-revealed bean obby.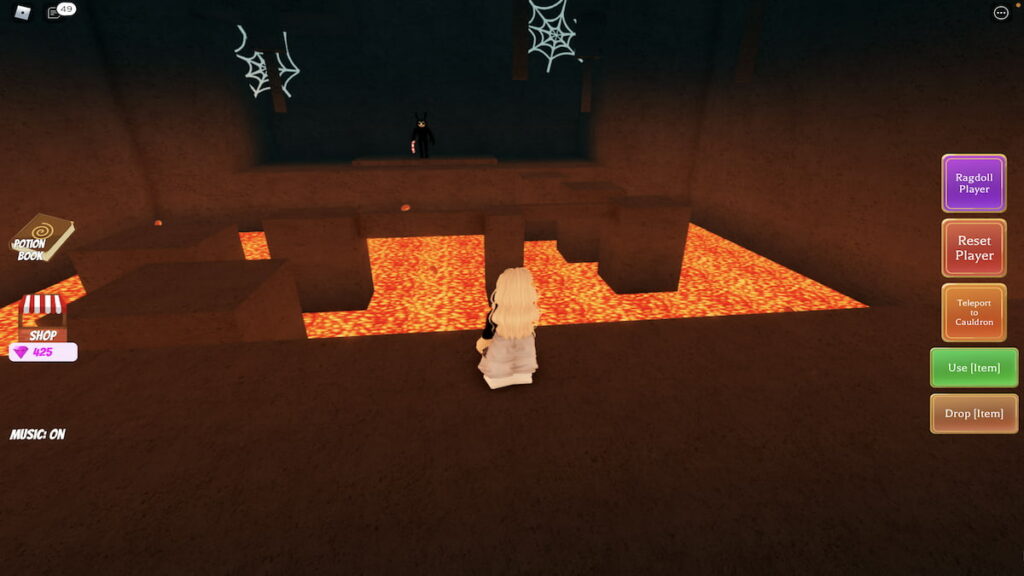 To reach Evil Bunny on the other side, take your time and carefully jump from platform to platform. Once you've made it across, speak to Evil Bunny and give them the potion that you've created. Doing so will make them explode!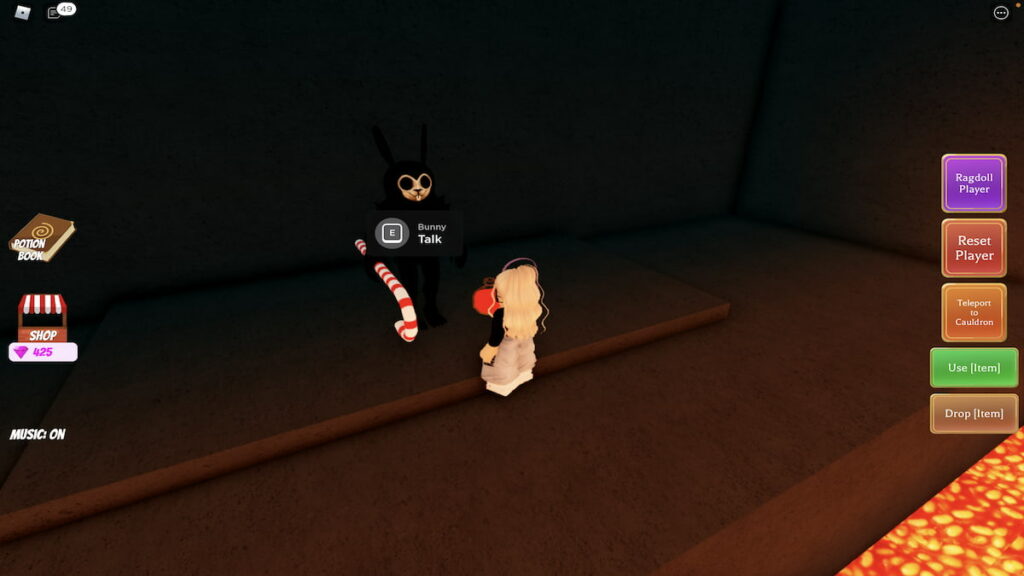 Now, grab the Easter basket that appears in Evil Bunny's place and return across the obby. Once you've reached the other side, leave the cave and speak to Real Bunny.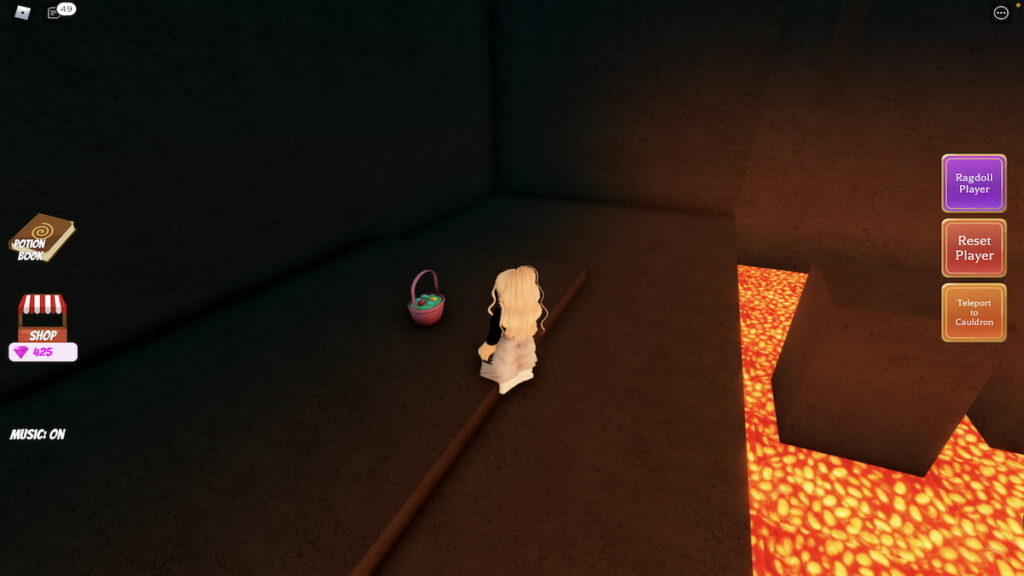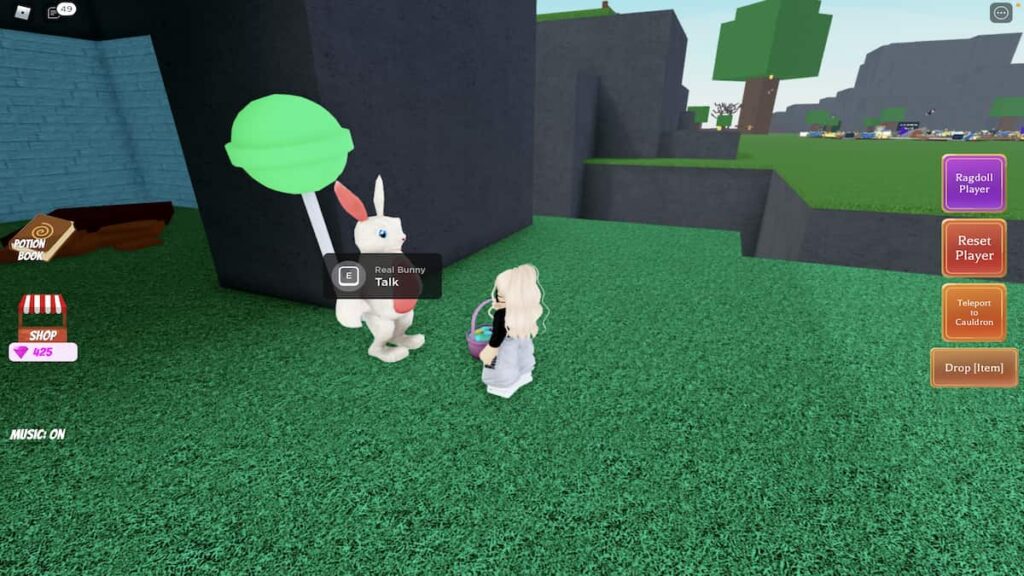 Upon returning Real Bunny's Easter basket, they will award you with the Faberge Egg!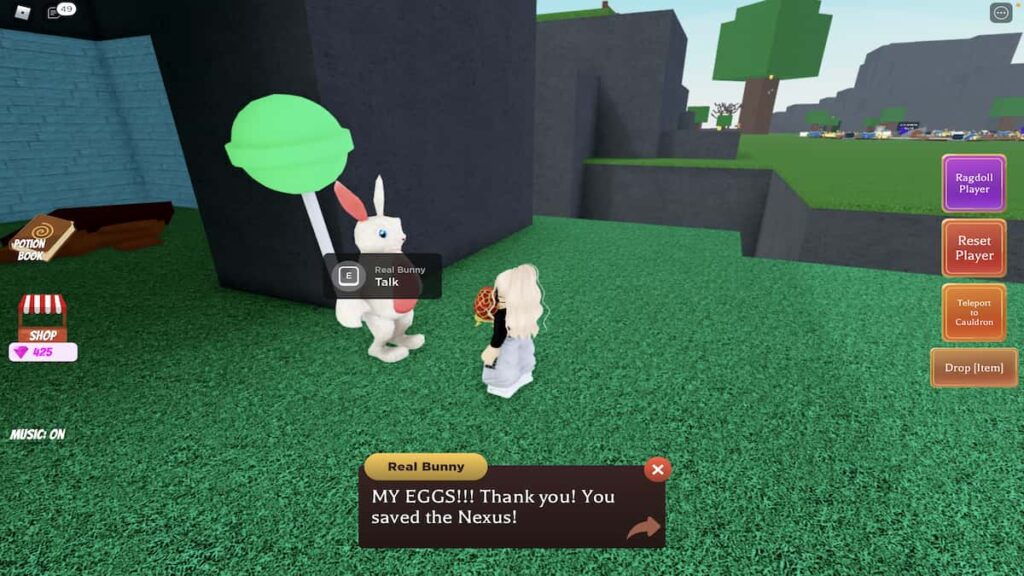 To add this ingredient to your collection, teleport to your cauldron, drain its contents, add the Faberge Egg, and spawn its potion. Upon doing so, the ingredient will automatically be placed on your ingredient table.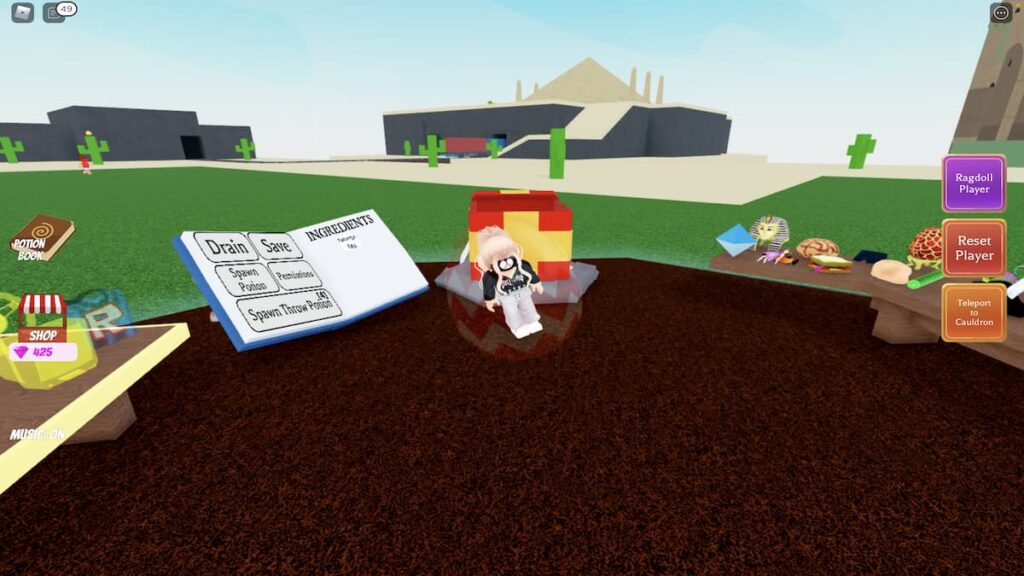 Looking for more Wacky Wizards content? Check out our recent guides on How to get the Ethereum Crystal ingredient in Roblox Wacky Wizards or How to get the Tumble Weed ingredient in Roblox Wacky Wizards!