Wren Brightblade has left us some treasure in Pet Heroes during Week 2 of Metaverse Champions. Find out how to get Wren Brightblade's Treasure Chest (available April 21 to April 30) below.
How to get Wren Brightblade's Treasure Chest in Pet Heroes
To get Wren's Treasure Chest in Pet Heroes, you must complete a small adventure that is accessible at the start of the game. However, you need to have at least three pets equipped to begin.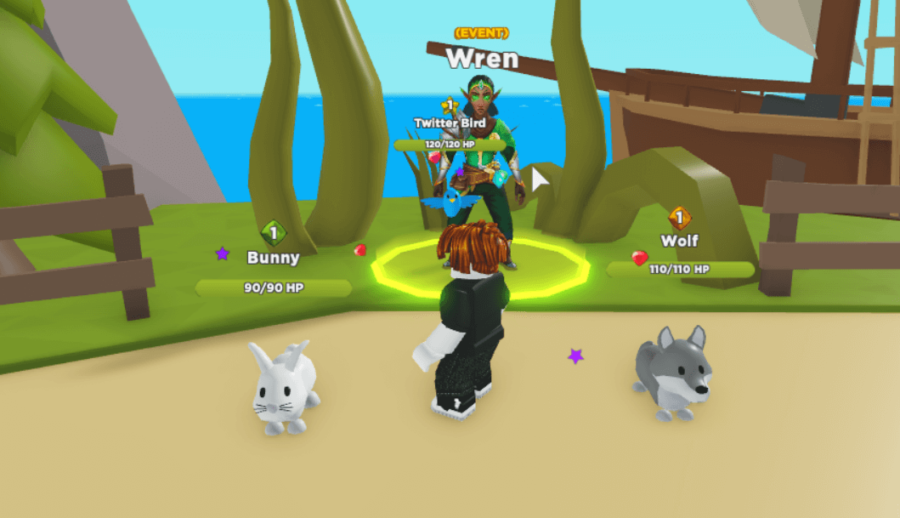 If you are new to the game, you can easily get several pets by using the codes we have listed on our Roblox Pet Heroes Codes page. The two main ones you're going to want to use for this quest are listed below.
Wren - Gives you XP and Gem boost for 45 minutes.
One influencer code (only one works for each account) - Gives you 500 gems, which allow you to purchase pets
After you have entered the codes above, go to the Pet Egg Spawner and purchase some eggs to receive up to four more pets. Be sure to buy as many eggs as you can to increase your chances of getting rarer and stronger pets. After you have at least three pets equipped, speak to Wren in the spawn areas and select Start Quest.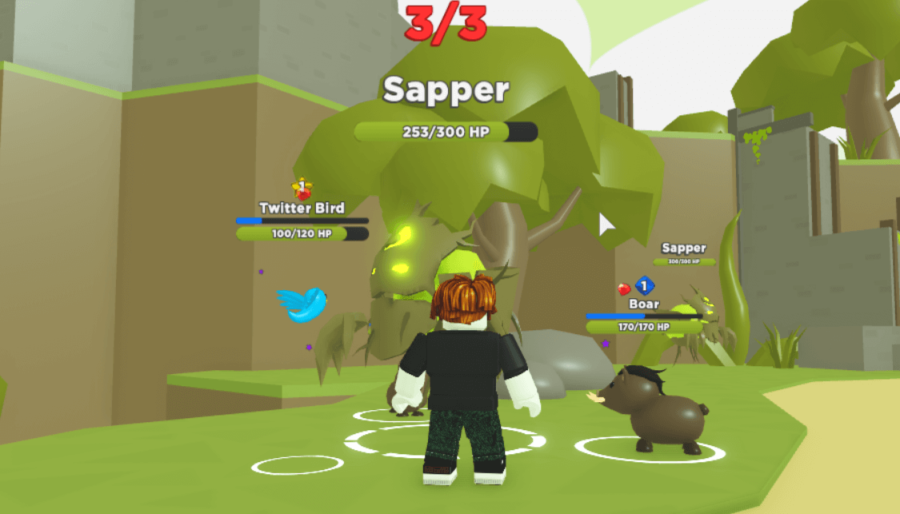 You will be teleported to the event area where you can complete this mini-adventure. In this area, you must activate three statues to open Wren's Chest at the end. However, in order to reach the last two statues, you need to defeat several of the mobs and collect 1500 gems to repair the bridge.
Related: How to Get Wren Brightblade's Treasure Chest in Deathrun
If your pets are on the weaker side, you'll want to stick to only fighting Sappers. They have 300 HP, compared to the Blight's 1400. Grind through these mobs and return to the Healing Circle at the start of the area if your pets are low on health. Your pets will gain levels and eventually be able to defeat these monsters more easily. Your only goal at this point is to reach 1500 Gems to repair the bridge. Once you have done that, use the images below to find all the statues you need to activate.
After you have activated all three gems, approach Wren's Treasure Chest and interact with it to unlock it and receive your prize! You'll be rewarded with a badge, and Wren's Treasure Chest will now be in your Roblox inventory.
For all Metaverse Champions Mission Guides, be sure to check back with Pro Game Guides. If you're looking for codes for other games, we have a ton of them in our Roblox Game Codes post! You can also get a bunch of free stuff via our Roblox Promo Codes page.