Limited edition pets and eggs are just one part of what makes Pet Simulator X go 'round, but it's quite a big part to say the least! In some cases, these eggs and pets are added with holiday events, such as Halloween or Christmas; in others, they're added with a weekly or monthly update and removed soon after. The recently added Sailor Egg is one of these holiday/event eggs, and will likely be removed after the 2023 summer event concludes, so if you want to hatch one for yourself, it's better to do it sooner rather than later!
How to get a Sailor Egg in Pet Simulator X
To get your Robloxian hands on a Sailor Egg, you'll need to earn at least ten tiers during the limited-time Summer 2023 event. During this event, players have the opportunity to earn a total of 10 Sailor Eggs for free by completing quests and earning Stars in return. These Stars can then be used to unlock tiers; upon unlocking at least 10 tiers (and, in this case, earning ten Stars), players can claim their first Sailor Egg.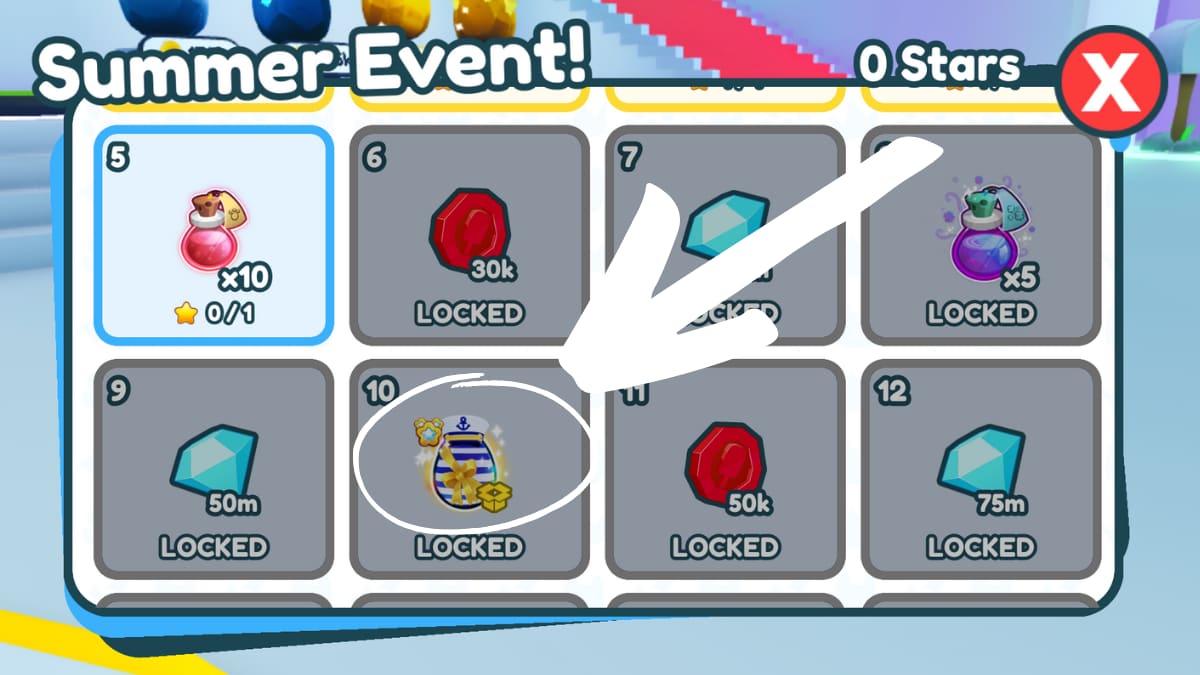 How to earn Stars during Pet Simulator X's Summer 2023 event
Each time you complete a summer event quest, you'll earn a certain amount of Stars—one Star for easy quests, two Stars for medium quests, and three Stars for hard quests. Then, as you earn Stars, you can use them to unlock limited-time rewards, such as Popsicle Coins, boosts, and even eggs. The more quests you complete, the more Stars you'll earn, and the more Stars you earn, the faster you'll be able to unlock the various reward items.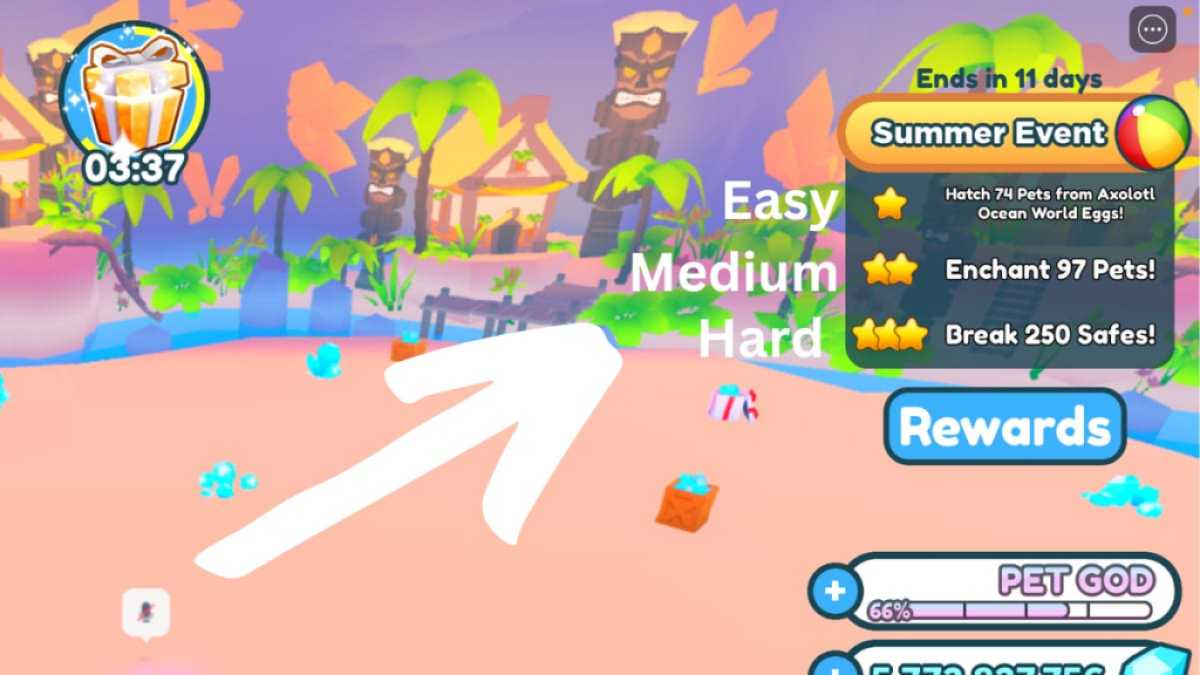 Related: Pet Simulator X Codes – Free Coins & Diamonds! (June 2023)
To keep track of how many reward tiers you have left to unlock, select the Rewards button that can be found under the Summer Event icon.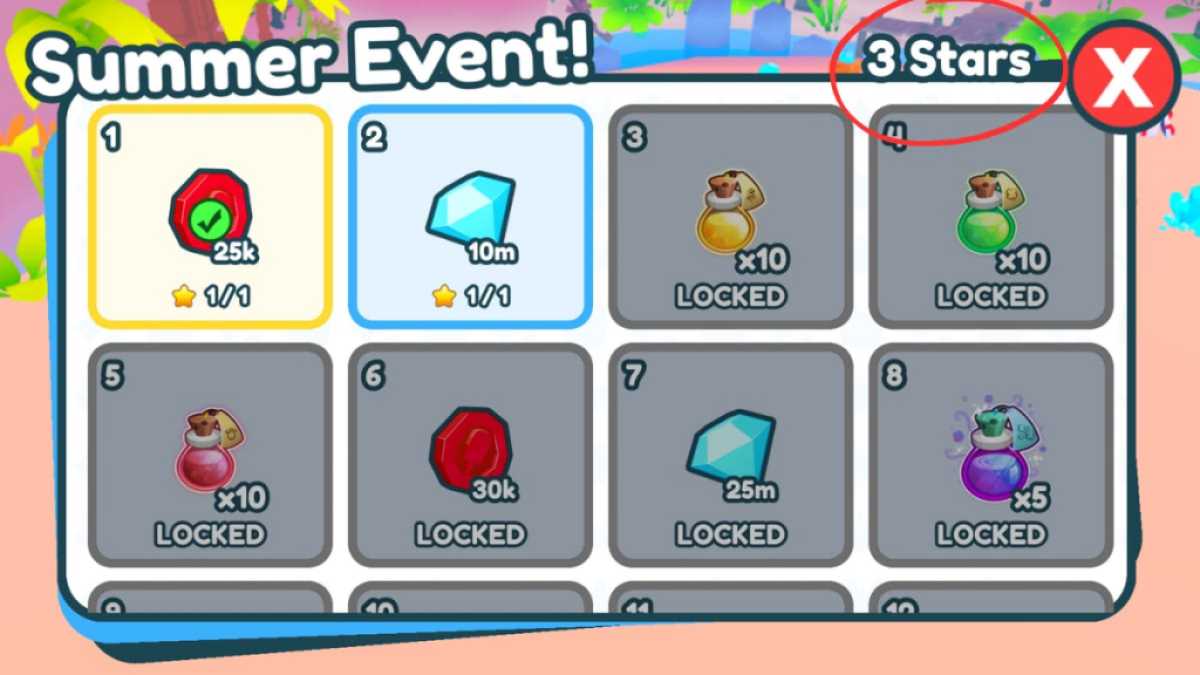 What pets can be hatched from a Sailor Egg?
The following pets can be hatched from a Sailor Egg:
Sailor Shark
Huge Sailor Shark
End
That's all there is to it! Unlocking all of the Sailor Eggs available during the summer event will likely take some grinding, so don't feel bad if you don't have them all right away!
Looking for more Pet Simulator X content? Check out some of our other guides on How to get the Summer Booth in Pet Simulator X – Roblox or How to hatch a Scavenger Egg in Pet Simulator X – Roblox here on Pro Game Guides!