Devising a strategy to protect your bed in Roblox BedWars is as essential as destroying one. There are various methods to safeguard a bed in Roblox BedWars. You can start with something basic by placing some Stone Blocks around the bed and can replace them with Obsidian Blocks as you farm more emerald and iron bars.
Building the ultimate bed defense in Roblox BedWars
As soon as your match begins, farm a couple of iron bars and buy some Stone Blocks from the game store. Use the Stone Blocks to create a structure similar to the one shown below. The Stone Block will act as your first line of defense and takes a lot of time for any rushers to destroy it.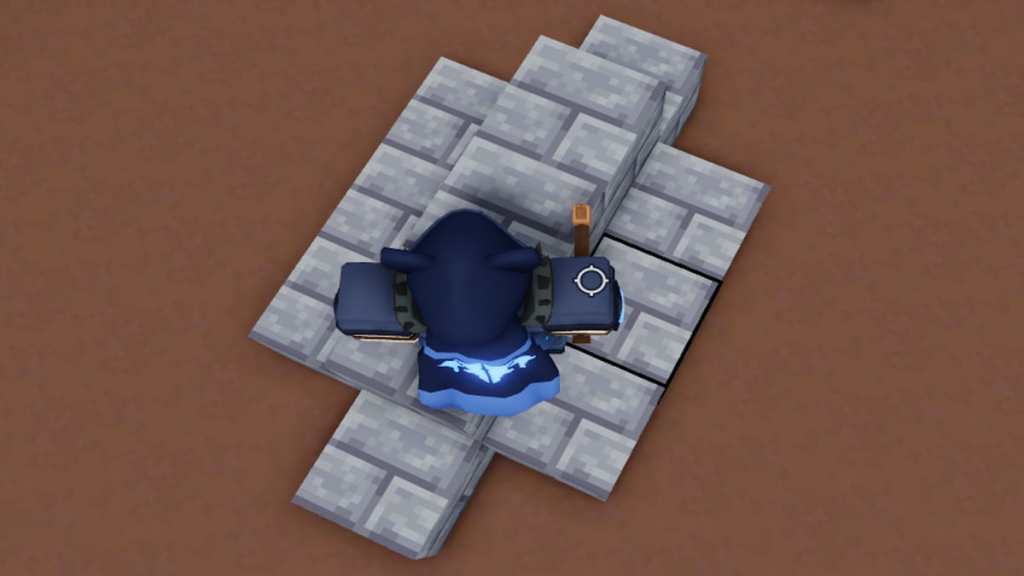 Now, farm more iron bars using the iron generator and cover the first layer of Stone Blocks with Blastproof Ceramic in the same pattern.
To make it safer, buy a couple of Tesla Coils from the game store and place them around your bed. Place it randomly around the location you feel comfortable.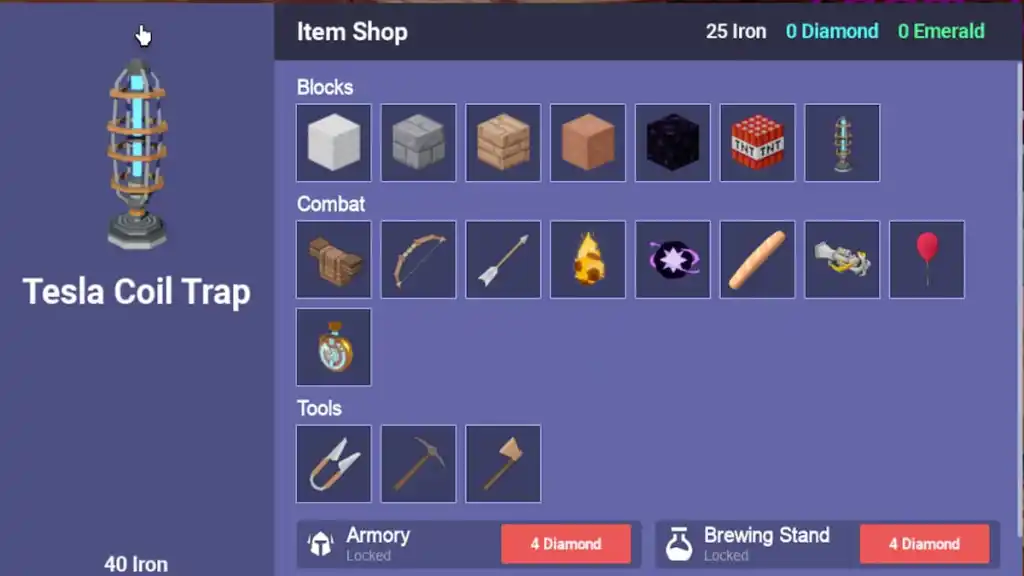 The final and third layer of cover requires you to buy some Obsidian Blocks. Farm some emeralds and buy the Blocks from the in-game store. Arrange it on top of the previous layers. This three-layer of defense will buy you more than 12-15 seconds to destroy your bed.
Tips and Tricks to protect your bed in Roblox BedWars
If you are less confident in taking 1v1 fights, build something like the below structure. Stand on top of the building and drop TNT on enemies, trying to destroy your bed.
Always leave a squad member in your base when going to fight or aggress towards any opponents. In solo mode, assess your risk from enemies near you before leaving the base.
Make use of Kits like Builder and Trapper to further increase your security. Builder allows you to increase the health value of your blocks, and Trapper can place his snap traps around the bed to stun enemies.
Remember, protecting your bed in Roblox BedWars is an essential skill that requires a lot of time and effort to master. So, keep grinding and playing till you become better.
For more on Roblox, check out How to spectate glitch in Roblox BedWars? and Best Strategies in Roblox BedWars on Pro Game Guides.