In Roblox Theme Park Tycoon 2, players can build their own amusement park from scratch by adding various rides, and fun activities to their theme park. There are various Achievements in the game which are relatively straightforward to complete, and they unlock certain rewards like the Monorail. To get the Monorail, players will simply have to build a Transport Train with at least three stations. Here's how you can complete the Public Transport Achievement and unlock the Monorail in Roblox Theme Park Tycoon 2!
How to get the Public Transport Achievement Roblox Theme Park Tycoon 2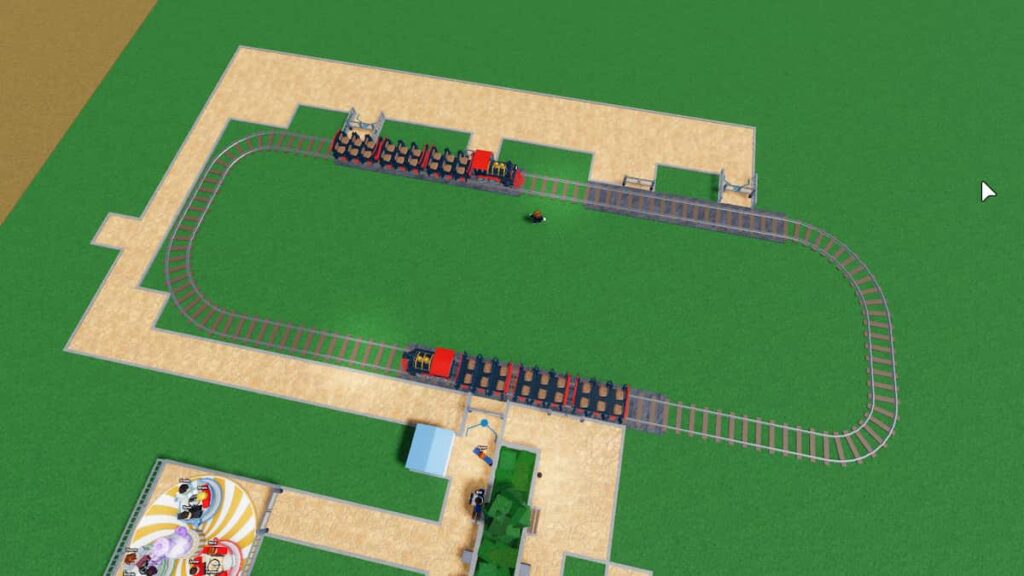 The Monorail can be used for transporting guests around your amusement park, and it can be unlocked by completing the Public Transport Achievement. Players need to start by laying down rail tracks around the park, and this can be done by selecting the Transportation Train. It costs around $300, and you will be able to lay tracks after purchasing the train.
While laying down the tracks, make sure to build them big so that you can add three stations in different areas around the map. Enter the editor to add Station Segments, and you will have to make these areas long enough to fit an entrance and an exit. Ideally, lay down two to three Station Segments to make it an operational junction.
Related: Roblox Banana Eats Codes (June 2022)
Once that's done, start building the entrances and exits around the Station Segments and fill up the grassy areas with Paths to reach the three Stations. Test the ride before opening it to guests and see if there are any adjustments that can be added. Players will be rewarded with the Monorail as soon as they build three different stations for the Transportation Train. It costs around $550, and you can select it from the Transportation Rides section in Roblox Theme Park Tycoon 2.
For more on Roblox, check out Roblox Dogecoin Mining Tycoon Codes (June 2022) or Mining Clicker Simulator Codes (June 2022) on Pro Game Guides.