In a game like Roblox All Star Tower Defense, the higher the level of your characters, the easier it is to win matches. New players often grind in story mode to level up their characters, but there are far more efficient techniques like feeding or trading to gain EXP and level up their units.
So, here is a list of some of the best strategies to level/upgrade units quickly in Roblox All Star Tower Defense.
Best strategies to level up characters in Roblox All Star Tower Defense
Feeding: The most common technique to level up units quickly in Roblox All Star Tower Defense is to feed the EXP of unwanted/extra characters to the main ones. You can do this by clicking on the unit you wish to upgrade and choosing the Feed option. Now, navigate through your inventory and choose characters you want to discard by feeding.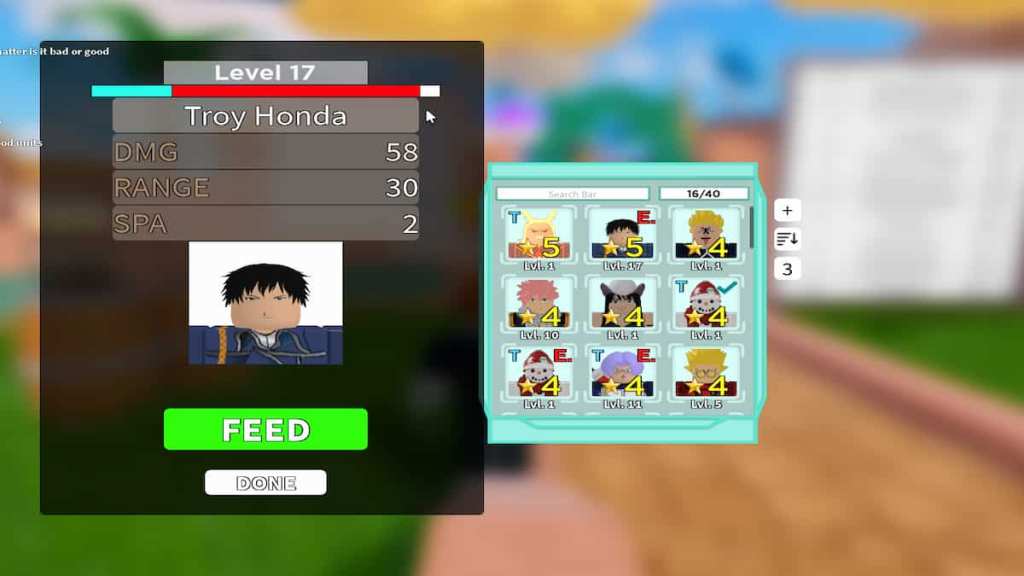 Trading: You can always trade for higher and better-upgraded characters from other players. Several players grind extra units for trading. Look out for such players in the lobby and trade with them.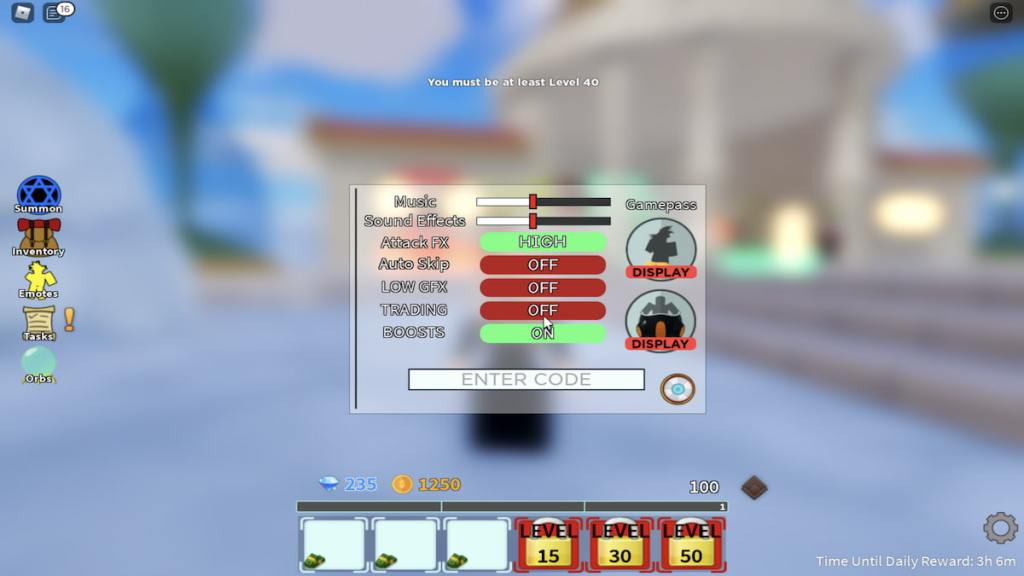 EXP Gifts: These are special gift items available in the gold summon banner from time to time. Feed the gifts to the desired characters to level up.
Infinite Mode: Infinite Mode allows you to grind EXP for a long period. As the name suggests, you can play the game till you gain as much EXP as you want. Apart from gaining EXP, you can also use the mode to complete daily quests and earn gems. 
Story Mode: Last but not least, you can always grind the story mode with your main roster lineup to level up. Play maps in the later stage like Berserk to gain more EXP than something basic. Also, you will not earn any extra EXP for completing any map on extreme mode.
Remember: be careful while trading with strangers or unknown people, as the market is filled with scammers.
For more on Roblox, check out Best Characters in Roblox All Star Tower Defense, Ranked, or How to get Emeralds fast in Roblox All Star Tower Defense? | World 2 update on Pro Game Guides.