What level can you get your pet to in Pet Attacking Simulator? Each enemy you defeat will give you cash so you can level up your pet. With many pets to collect and areas to explore, trying to get your pet to the highest level possible will never be boring. These pets are ready to attack, so which enemy will be first?
The codes you can redeem for Pet Attacking Simulator are for Pets and resources. Claim these codes for a significant boost to the start of the game to take down stronger enemies.
The cutest, strongest, and fluffiest pets are all there for you to play with in many Roblox experiences. Claiming the codes for these games will help you unlock the most extraordinary pets and help level them up faster. Try the codes for Collect All Pets Codes, Pet and Fishing Simulator Codes, Pet Gods Simulator Codes, Pet Posse Codes, and Pet Kingdom Codes.
All Pet Attacking Simulator Codes List
Updated August 26, 2022
Sent a Pet out for an attack and we got a code back instead.
Pet Attacking Simulator Codes (Working)
RELEASE—Redeem code for level six Cat pet
Pet Attacking Simulator Codes (Expired)
There are currently no expired codes.
Pet Attacking Simulator FAQ, Answered
All your Pet Attacking Simulator questions are answered below.
How to Redeem Pet Attacking Simulator Codes
To redeem codes in Pet Attacking Simulator, follow these instructions.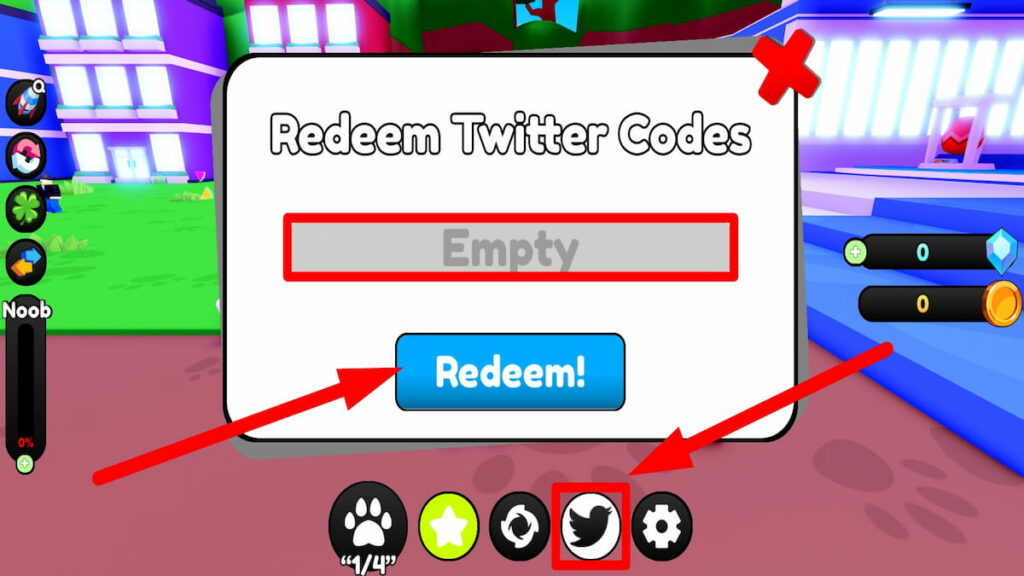 Launch Pet Attacking Simulator.
Click the Paw button at the bottom of the screen.
Click on the Twitter Bird Icon to open the codes menu.
Enter the codes into the Empty box.
Click on the Redeem! button to claim your rewards.
How to get more Pet Attacking Simulator codes?
To get more codes in Pet Attacking Simulator, follow the developer Dev_Para on Twitter @Dev_Paramount and join them on their Insight Simulators Discord Server. Here at Pro Game Guides, we have the latest codes from the developer, so bookmark this page and return to us for all the freebies and pets!
Why aren't my Pet Attacking Simulator codes working?
There could be several reasons your Pet Attacking Simulator codes are not working. These codes could be expired; if a code is expired in our list, let us know in the comments to keep our list up-to-date. These codes may be missing the correct spelling or punctuation. Copy and paste the codes from our working list to ensure you don't make these mistakes before claiming your code.
How to claim a free Pet in Pet Attacking Simulator
To claim a free pet from the Pet Attacking Simulator developer, you will need to join the Insight: Pet Attacking Sim. Click on the join group button on the right-hand side of the screen, launch back into Pet Attacking Simulator, and make your way to the free group pet reward. Stand on the circle in front of the pet, and you will be rewarded with a free Luffy pet.
What is Pet Attacking Simulator?
Pet Attacking Simulator is a pet collecting game where you will send your pets out to do battle for you by holding down the left-click button on your mouse. The more enemies your pet destroys, the more they will level up. Collect resources as you defeat enemies so you can unlock new stages and areas and take on bosses in each area. The higher your pet's level is, the higher you will climb on the leaderboards.
If you're looking for codes for other games, we have a ton of them in our Roblox Game Codes post! You can also get a bunch of free stuff via our Roblox Promo Codes page.