A long list of brand new, water-based pets are coming to Roblox Adopt Me with the Ocean Egg update. From the new pets to the release date, we've got all the known details below, with even more to come as the date gets closer.
How to get the Ocean Egg in Adopt Me
To get the Ocean Egg in Roblox Adopt Me, you will need to go to the Nursery, which is located at the center of Adoption Island. Within the Nursery you will find the Ocean Eggs in the large gumball machine.
The Ocean Eggs costs 750 Bucks and can be purchased as many times as you want, so long as you have enough Bucks.
Ocean Eggs Pet List
Check out this gallery of all the obtainable pets from the Ocean Egg!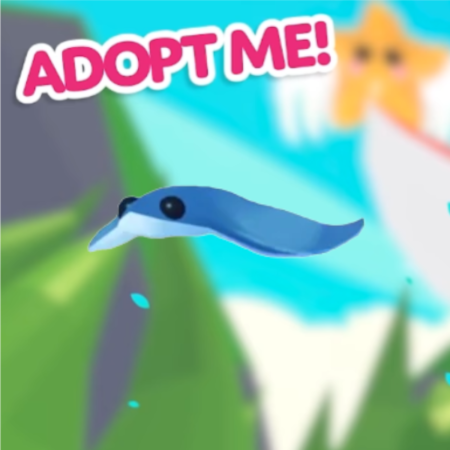 We'll update this page with more pets along with their rarity, so be sure to check back soon!
The ocean is of course, the true home of these pets, but they will still travel alongside your Avatar wherever you go. Some Adopt Me Twitter posts have shown the Crab walking around on land, and the Shark was seen floating around on concrete.
Don't mistake this cute shark with Jaws, the Adopt Me Shark just wants to make friends!
Related: Best Eggs to buy in Roblox Adopt Me
Egg Revealed
Leaks originally spoiled the Ocean Egg's existence, but the Ocean Egg was officially teased in an Adopt Me Twitter post on March 30.
The Adopt Me team revealed that the Ocean Egg will replace the Fossil Egg in the Nursery, so be sure to purchase as many Fossil Eggs before they disappear from the game! Alternatively, you can save those hard-earned Bucks to stock up on as many Ocean Eggs as possible!
Ocean Egg Release Date
The Ocean Egg in Adopt Me will release on Friday, April 16, going live at 7:30am PT, 10:30am ET, and 3:30pm BST. This was made official in an Adopt Me YouTube video, which you can check out below.
How many watery critters did you spot in the video?
That's all the information we have for now on Ocean Eggs in Adopt Me. Be sure to check out our list of the Best Pets in Roblox Adopt Me and our guide on How to get a Neon Peacock in Roblox Adopt Me.
Looking for free Roblox rewards? We have a ton of them in our Roblox Game Codes post! You can also get a bunch of free stuff via our Roblox Promo Codes page.