Have you ever wanted to have the power of Yu-Gi-Oh and command a deck of powerful cards to take on any challenger? Now you can with this turn-based card game Roblox Blox Cards. You can take on challengers and quests as your deck grows in size and strength. Each card has a defensive or offensive stat that you can use to outsmart your opponent.
Release the power of your deck by claiming these codes to gather valuable resources like BloxBux. BloBux will help you buy cards and cosmetics so that you can change the appearance of your character and get greater cards in your pack to take on stronger challengers.
There are so many types of Roblox games that can keep you entertained for hours! Try these Roblox titles and these codes to make the start of your game a breeze! Roblox Anime Journey Codes, Roblox Friday Night Bloxxin Codes, Roblox Sonic Speed Simulator Codes, Size Legends Codes, and Mining Simulator 2 Codes, to name a few!
All Roblox Blox Cards Codes List
Update June 23, 2022
New info added.
Roblox Blox Cards Codes (Working)
THELOGISGANE—Redeem for 2500BB
SOLAR—Redeem for 750 BB
CHASEROONY—Redeem for 250 BB and Chaseroony
COCOAWAR—Redeem for 500 BB
BLACKHOLE—Redeem for 500 BB
PLAYSOLAR—Redeem for 500 BB
RERELEASE7—Redeem for many rewards (NEW)
THERETURN—Redeem for 1K BB
WELCOMEAGAIN—Redeem for 1K BB
OBSERVANT—Redeem for 1K BB, Eagle Eyed Rank, and Biostream
CHEERSFAM—Redeem for 1K BB and Love Potion
GRRRECLIPSE—Redeem for Infinite Series Rewards

TEMPRELEASE4—Redeem for many rewards
JANITORISM—Redeem for 3K BB and Janitor Rank
Roblox Blox Cards Codes (Expired)
BDAYTEA—Redeem for Rewards
SWEET—Redeem for Valentine's Rewards
RERELEASE6—Redeem for Many Rewards
RERELEASE5—Redeem for Many Rewards
EGGY2021—Redeem for Rewards
EGGLOVER—Redeem for Rewards
MOM2021—Redeem for Rewards
ZANZELSWIMSUIT—Redeem for Rewards
RERELEASE4—Redeem for Rewards
RERELEASE3—Redeem for Rewards

RERELEASE2—Redeem for Rewards
RERELEASE1—Redeem for Rewards
LOVE2021—Redeem for Rewards
CHRIMBUS2020—Redeem for Rewards
MOBDAY17—Redeem for Rewards
FATHER2020—Redeem for Rewards
Roblox Blox Cards FAQ, Answered
We answer all your questions about Roblox Blox Cards below.
How to Redeem Roblox Blox Cards Codes
Claim your Roblox Blox Cards codes by following our easy guide.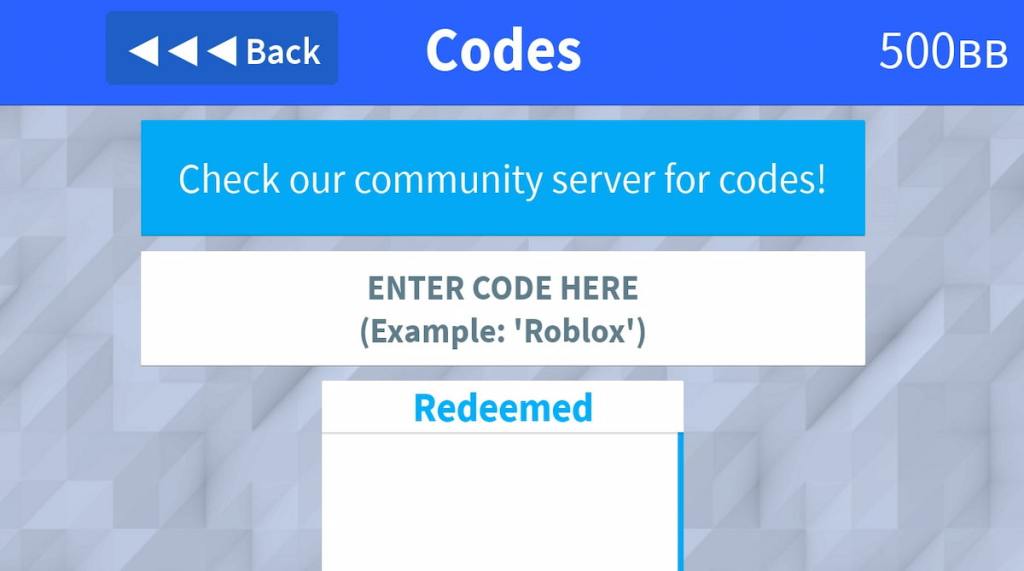 Launch the game.
When you get loaded into the game run to the building behind you.
The building behind you will have a big Twitter Bird icon on top of the building.
Run to the desk and hold the E button to open the text box.
Type Code into Text Box.
Click the Redeem Code button to claim your code.
How to get more Roblox Blox Cards Codes
To get the latest codes in Roblox Blox Cards, follow the developer Chaos Organization on the following social media platforms, Twitter @_IcyTea, YouTube on their channel IcyTea and their I-C-Discord Discord Server. We here at Pro Game Guides have always got your backs covered regarding the latest codes, so save this page and make sure you visit us to claim those codes.
Why aren't my Roblox Blox Cards codes working?
Your Roblox Blox Cards codes could not work for a few reasons. These codes could already expire because the developer will only make them available for the time they feel the code should last. Make sure you claim new codes timeously as they might disappear very soon. Your codes could also be misspelled and typed into the redeem codes text box incorrectly. Make sure your spelling and grammar are correct before hitting the redeem button.
What is a Roblox Blox Cards game?
In a Roblox Blox Cards game, you collect cards for your deck in this turn-based card game. You can collect many cards to strengthen your deck as you take on challenges and opponents in this world—complete quests to unlock resources to buy new cards and packs for your deck.
You can also get more free codes to help you in all your Roblox adventures by going to the Roblox Promo Codes page. We have you covered when it comes to all things Roblox and Roblox Anime!