Run for your life. Your island vacation has turned into a disaster in Roblox Disaster Island. You will have to run and outsmart your opponents to survive whatever disaster awaits you during your relaxing stay. Survive volcanoes, earthquakes, and tidal waves as you race ahead and outsurvive your opponents to the top of the leaderboard!
Our Roblox Disaster Island Codes has the most up-to-date list of codes that you can redeem for new Emeralds and additional freebies. These items will set you apart from the rest of the pack as you survive in style!
Has your island holiday turned into a complete nightmare? These codes for your favorite island Roblox games will make your stay more pleasant. Try these codes to keep the island vibe alive! Roblox Cursed Islands Codes, Roblox Spotify Island Codes, Roblox Desert Island Survival Codes, Roblox Defense Island Codes, and Roblox Workout Island Codes.
All Roblox Disaster Island Codes List
Updated July 11, 2022
Added new info.
Roblox Disaster Island Codes (Working)
METAVERSE—Redeem for 250 Emeralds.
Roblox Disaster Island Codes (Expired)
EASTERISLAND—Redeem for 150 Emeralds.
EthanGamerTV—Redeem for a Reward.
Disaster123—Redeem for a Reward.
Roblox Disaster Island FAQ, Answered
Our guides below are here to make claiming your Roblox Disaster Island codes easier.
How to Redeem Roblox Disaster Island Codes
It's easy to redeem codes for free rewards in Roblox Disaster Island. Follow our guide below.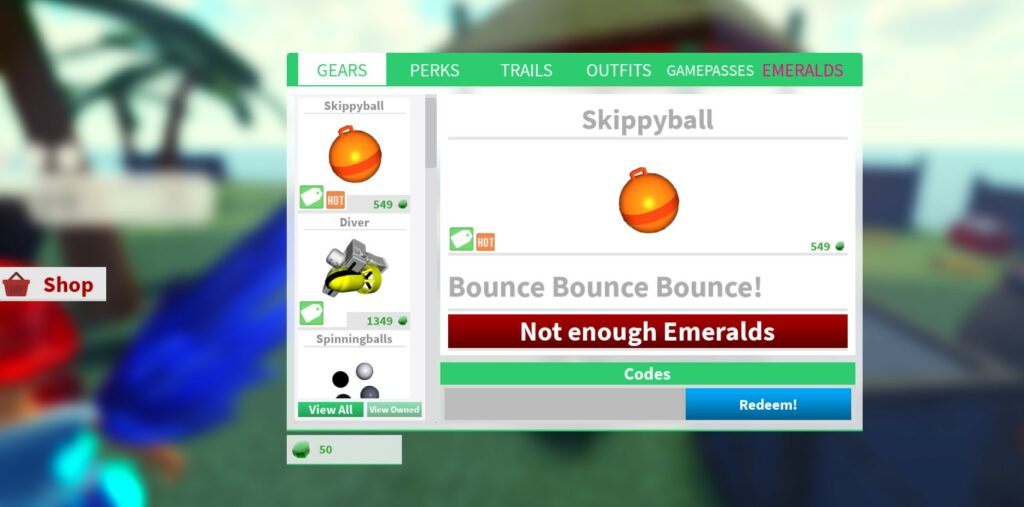 Launch the game.
Press the Shop button on the left side of the screen.
A new window will appear where you can enter each working code into the text box in the bottom right.
Press confirm to receive your free reward.
How to get more Roblox Disaster Island Codes
To get the latest codes from the developer Disaster Island Development Team follow them on their social media pages like Twitter @ExplosiveDev and their Ninenity Studios. You can also save this page and often return to find all the latest codes for Roblox Disaster Island.
Why aren't my Roblox Disaster Island codes working?
There are several reasons why your Roblox Disaster Island codes are not working. You could be misspelling the code into the redeem code text box. Make sure your spelling and punctuation are correct when typing the code. Alternatively, copy and paste the code from our list to avoid these mistakes. Codes can expire within hours of the release. That is all based on the developers' decision to do so. Claim these codes before they disappear.
What is a Roblox Disaster Island Game?
A Roblox Disaster Island game is where you will have to survive a tidal wave and escape the fate of being washed away. You will be put up against other opponents in the game to see who can escape different disasters faster. The faster you are, the more rewards you can unlock. Survive multiple different disasters as you unlock new levels and islands.
You can also get more free codes to help you in all your Roblox adventures by going to the Roblox Promo Codes page. We have you covered when it comes to all things Roblox and Roblox Anime!