It's time to unleash your next form in Roblox Dragon Ball XL. Start this game as Goku and build your way to becoming the strongest Saiyan the world has ever seen. Battle your way through the story mode and take on challenges that will test your ever-growing strength. As you get stronger, you will unlock greater forms and laugh in the face of your enemies!
These codes will give you Boosts. Boosts will provide added stat effects in the game for a certain amount of time. Use these Boosts before you start with a difficult challenge or take on a boss you are struggling with to get the maximum effect.
From Kamehamehas to taking on your final form, find your favorite Dragon Ball characters with a list of their codes to help you get the next hair color power-up you have always wanted. Find your ki with Roblox Dragon Blox GT Codes, Roblox Dragon Blox Codes, Roblox Dragon Ball Hyper Blood Codes, Dragon Ball Rage Codes, and Roblox Dragon Orbz Codes.
All Roblox Dragon Ball XL Codes List
Updated April 21, 2023

Added a new code.
Roblox Dragon Ball XL Codes (Working)
27KLIKES—Redeem for a Boost (New)
47MVISITS—Redeem for a Boost
26KLIKES—Redeem for a Boost
25KLIKES—Redeem for a Boost
THANKSFOR45MVISITS—Redeem for a Boost
XMASXL—Redeem for 24 hours of 5x Boost
38MVISITS—Redeem for a Boost
22KLIKES—Redeem for a Boost
SORRY—Redeem for 100 minute boost
Roblox Dragon Ball XL Codes (Expired)
21KLIKES—Redeem for a Boost
37MVISITS—Redeem for a Boost
HappyNewYear2022—Redeem for a Boost
Roblox Dragon Ball XL Frequently asked questions
Here's everything you need to know regarding Roblox Dragon Ball XL codes.
How to Redeem Dragon Ball XL Codes
It's easy to redeem codes for free rewards in Roblox Dragon Ball XL. To do so, follow the instructions below.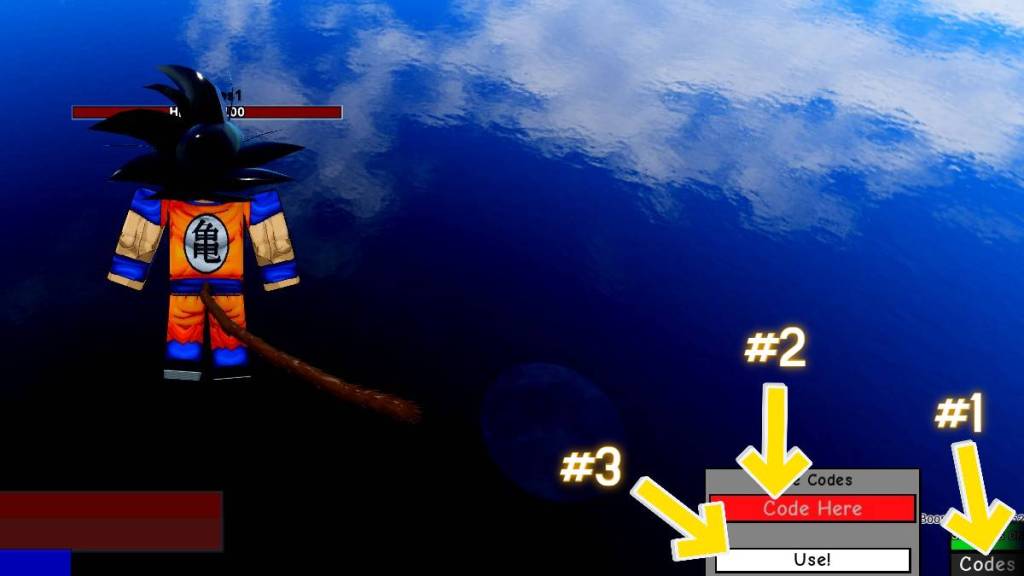 In the game, press the Codes button in the bottom-right corner of the screen.
In the red box that says 'Code Here', enter the code exactly as it appears in the list above.
Press the white "Use!" button to claim your reward!
How can you get more Roblox Dragon Ball XL codes
To get the latest codes from the developer Skyflare, follow them on their Dragon Ball XL Discord Server. You can follow us here at Pro Game Guides for all your Roblox Dragon Ball XL codes, save and bookmark this page to never miss another code release again!
Why aren't my Roblox Dragon Ball XL codes working?
There are a few reasons your Roblox Dragon Ball XL codes are not working. These codes could already be expired. Codes are time sensitive, so you must make sure that you claim codes as soon as they are released. Let us know in the comments below if our codes have expired so we can update our list. The codes you have typed into the box have spelling or punctuation errors. To avoid making these mistakes copy and paste the codes from our list.
What are the controls in Roblox Dragon Ball XL?
Roblox Dragon Ball XL controls can get complicated, but you can use these controls to navigate your way through the game. The better you know how to use these controls, the better you will become at fighting and traveling through the game.
"C" key—Charge Ki
"F" key—Left attack
"G" key—Right attack
"T" key—Train Ki blade
"B" key—Transform to the next form
"Shift" key—Fly faster
"Space" key—Descend in flight
"X" key—Hide Aura
"Z" key—Instant Transmission
"E" key—Lock on to the enemy
What is a Roblox Dragon Ball XL game?
Roblox Dragon Ball XL is an action RPG where you can explore your favorite locations in the Dragon Ball franchise. Meet all your favorite characters and experience a fighting experience where you can power up and use Ki attacks from the series. Complete missions and level up your character as you take on bosses and familiar enemies from the series.
If you're looking for codes for other games, we have a ton of them in our Roblox Game Codes post! You can also get a bunch of free stuff via our Roblox Promo Codes page.