Updated September 1, 2023

Checked for new codes!
YouTube Life on Roblox allows you to live out your fantasy of becoming a famous YouTube legend. Your job is to climb to the top of the popular video streaming website and become a trending internet star. By filming their vlogs on their beat-up phones, players unlock better phones as they gain more subscribers. The more gems and cash you earn, the more you can build and upgrade your house.
While playing alone is excellent, redeeming the game's codes can make your rise to stardom even easier. The following codes will give you Shout Outs and References, which will help you get new subscribers and viewers, as well as bonus Gems and Cash, which you can use to purchase items.
For more ways to get ahead in Roblox games, visit our other articles like How to get more Korblox Tokens in Roblox Youtube Simulator, How to earn Subs, Cash, and Gems fast in Roblox YouTube Life | YouTube Life Tips and Tricks, and Roblox YouTube Simulator X Codes.
All YouTube Life Codes List
YouTube Life Codes (Working)
300KLikes—Redeem for a 1500 Subscribers (New)
100MVISITS—Redeem for a Trophy
200KLIKES—Redeem for 5 minutes of an Ad Campaign
Editors—Redeem code for five minutes of Luck
1MYouTubers—Redeem code for 50K Cash, 4 Minutes of Shoutout, Reference, and an Ad Campaign
100KLIKES—Redeem code for 4 Minutes of Shoutout, Reference, and an Ad Campaign
50KLIKES—Redeem code for 2 Minutes of Reference and 5,000 Cash
KlondixeBar100T—Redeem code for the KlondixeBar100T Reward
Carbon—Redeem code for the Carbon Reward
Matsbxb—Redeem code for the MATS Reward
OMB—Redeem code for the OMB Reward
Russo—Redeem code for the Russo Reward

Bramp—Redeem code for the BramP Reward
Seniac—Redeem code for the Seniac Reward
Solo—Redeem code for the Solo Reward
Baxtrix—Redeem code for the Baxtrix Reward
iSightsTrue—Redeem code for the iSightsTrue Reward
YouTube Life Codes (Expired)
10klikes—Redeem code for 300 Gems and a Video Boost
Release—Redeem code for 5K Cash
1klikes—Redeem code for 1K Subscribers and a Boost
3klikes—Redeem code for several Boosts
Roblox YouTube Life FAQ
Here is everything you need to know regarding Roblox YouTube Life.
How to Redeem YouTube Life Codes
To redeem your codes in YouTube Life, follow the instructions below: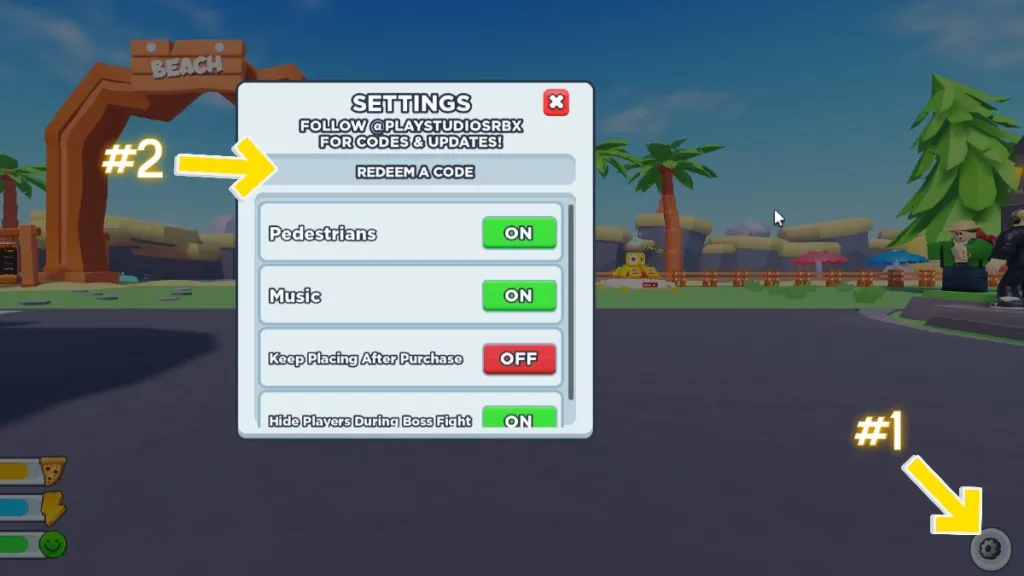 Launch YouTube Life on Roblox
Press the Gear icon in the bottom-right corner of the screen
Enter the code in the textbox exactly as it appears in the list above
Press Enter once the code is complete to claim your reward!
How can you get more YouTube Life codes?
For the most up-to-date information on this game, bookmark this page and return regularly since we update the page frequently. For more ways to be on top of codes, you can always follow the developers on Twitter and join the game's Discord. Along with connecting you to other players who love the game, the Discord lets you know when a new code has been posted. Developers usually post codes on Twitter first, so followers can see them there.
Why aren't my YouTube Life codes working?
The Invalid Code message will appear regardless of what is wrong with your code, so it can be hard to determine what went wrong. The most common error comes from not typing the code in correctly, which is why we recommend copying it from the list above and pasting it into the game. Codes that have already been redeemed will be shown as invalid since you cannot redeem codes more than once. Let us know if you are sure that your codes are entered correctly in a comment, and we will double-check them.
What are YouTube Life codes?
Codes in YouTube Life offer Cash, Gems, Subscribers, boosts, and even cosmetics for players to enjoy as they venture through the game. Some codes provide timed boosters, so make sure you have enough time to play before entering these codes to get the most out of each freebie.
How to verify your Twitter and Discord username for rewards
Verifying your Twitter and Discord usernames for YouTube Life is easy, just follow the steps below: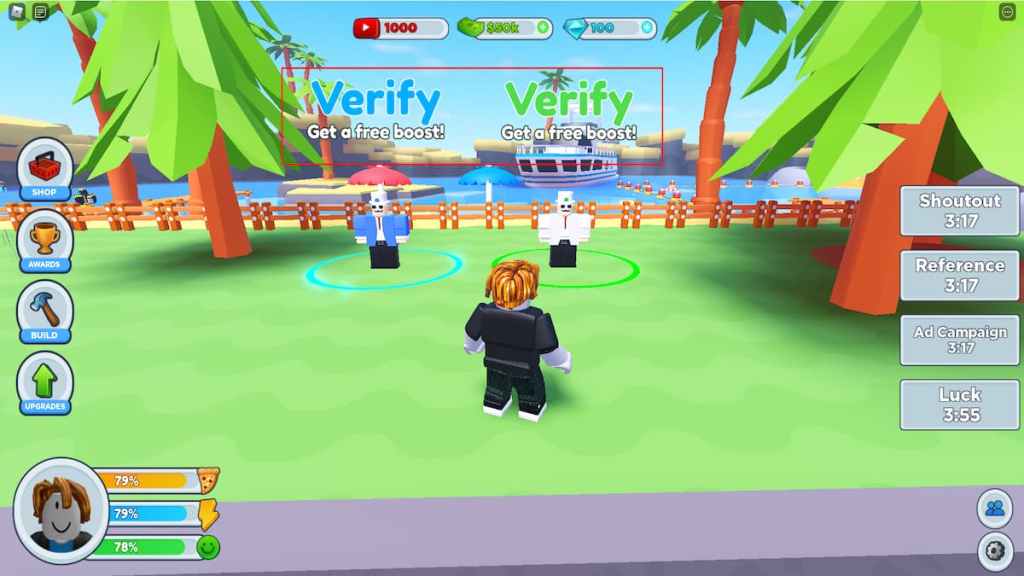 Walk around the town square's round road until you find two NPCs with blue and green verification text above their heads
Enter your Twitter username where it is asked, as well as your Discord username with the other NPC
You will be given each reward to you after you enter the usernames
What is YouTube Life?
YouTube Life is basically a YouTuber simulator where players start as very poor and unknown YouTubers. Players grow their fanbase by Vlogging, editing their videos, and uploading them to YouTube. Videos bring in views, subscribers, and eventually cash. The more subscribers you have, the better phones you get and the more money you can spend on your business and home. Additionally, you get notifications when a player reaches milestones, such as a subscriber count or views, which gives you the satisfaction of being better than your friends.
If you're looking for codes for other games, we have a ton of them in our Roblox Game Codes post! You can also get a bunch of free stuff via our Roblox Promo Codes page.