Summer looms just around the corner, and for those who can't wait to wet their feet in the pool, comes Waterpark Tycoon! This exciting new Roblox Experience lets you enjoy being the owner of an exclusive Waterpark resort. Build the biggest waterpark and enjoy making giant water slides while earning cash. Getting a sun tan has never been this fun and lucrative!
The codes for Waterpark Tycoon will provide players with various in-game benefits, such as doubling their cash income for a specific time. New players who are just getting into the game will find this bonus very useful, as it will ease them into the Experience quicker and provide them an incentive to play more. If you feel like a true Tycoon and want to expand further, you can invest your assets in Roblox Game Company Tycoon Codes.
All Waterpark Tycoon Codes List
Waterpark Tycoon Codes (Working)
These are all the working Waterpark Tycoon codes.
grandopening!—Redeem for 2x Cash for 30 Minutes (New)
Waterpark Tycoon Codes (Expired)
These are expired codes for Waterpark Tycoon.
There are currently no expired Waterpark Tycoon Codes.
Related: Roblox Bank Tycoon Codes
How to redeem codes in Waterpark Tycoon
Follow the instructions below to redeem codes in Waterpark Tycoon.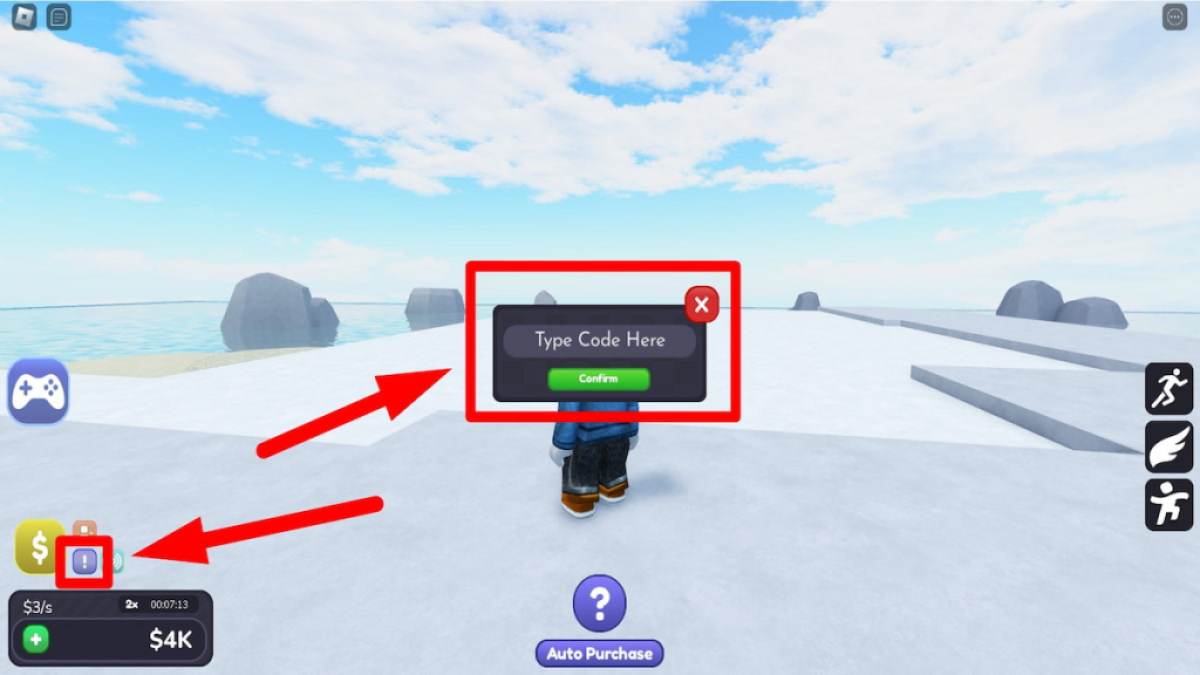 Launch Waterpark Tycoonon on Roblox.
Click on the Exclamation Button to open the Code text box.
Enter working codes into the Type Code Here text box.
Click on the Confirm code button to claim your free reward.
How can you get more Waterpark Tycoon codes?
The best way to ensure you get more Waterpark Tycoon codes is to bookmark this page by pressing Ctrl+D. We at Pro Game Guides constantly scour the internet for the latest Roblox codes and update our articles as soon as the developers release anything new. The Waterpark Tycoon's developer, Banana Bunch!!, currently has no social media where you can follow them for more codes and updates, but we will let you know as soon as that changes.
Why are my Waterpark Tycoon codes not working?
There could be a few reasons why your Waterpark Tycoon codes might not work. The codes could be expired. Sometimes, developers release codes during particular holidays or other important events. Such codes usually have a limited lifespan and only last for a while. Always redeem your codes as soon as possible, and never miss out on freebies again. The codes could also have missing punctuation or a typo. Always copy codes from the Pro Game Guides code list and paste them into the game directly. That way, you will ensure you're entering error-free codes.
Other ways to get free rewards in Waterpark Tycoon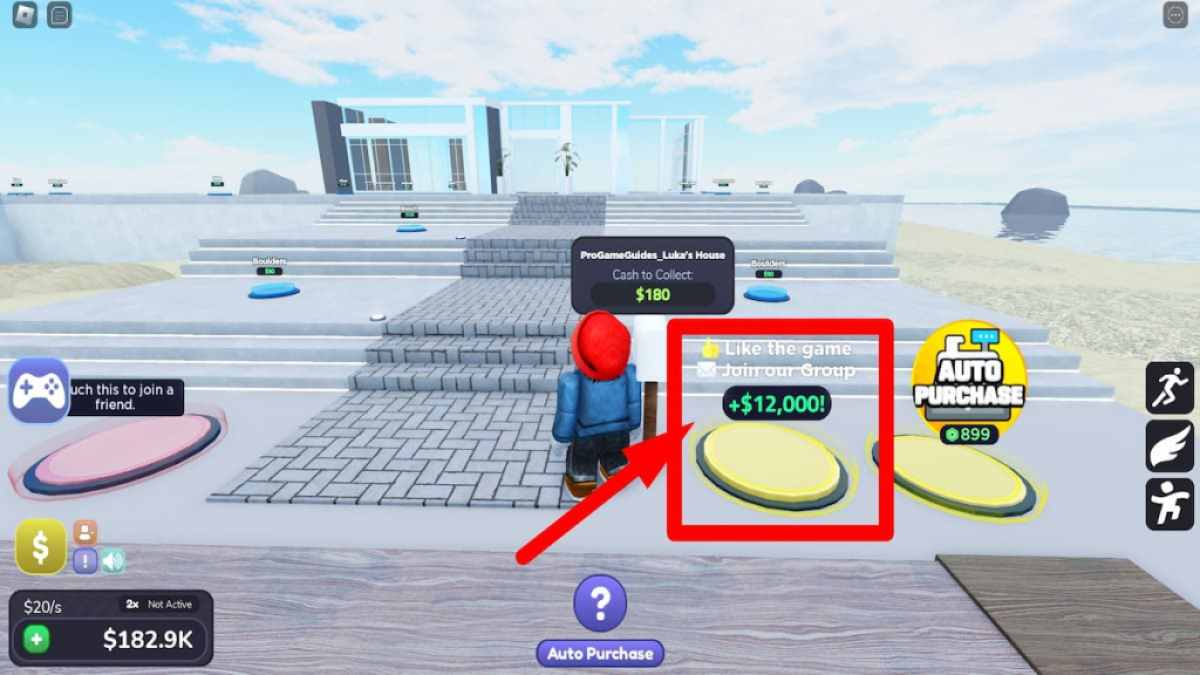 You can get free rewards in Waterpark Tycoon by joining the Banana Bunch!! Roblox Group.
When you launch the game, walk up to the big yellow button we pointed to in the image above.
The popup window will appear, prompting you to press the Claim button.
If you join the Group, you will receive a $12,000 cash reward.
What is Waterpark Tycoon?
Waterpark Tycoon is a Tycoon Roblox experience that allows players to accumulate cash slowly by building out their waterparks. The players start by building the building foundations, slowly raising their income rates which depend on what they build. They will be able to arrange the water slides and deal with other management activities, either solo or with friends.
If you're looking for codes for other games, we have a ton of them in our Roblox Game Codes post! You can also get a bunch of free stuff via our Roblox Promo Codes page. And in the meantime, take a look at the latest news to stay up-to-date on all things entertainment.