Take the strongest weapon you have forged and put it to the test against worthy enemies in Weapon Blacksmith Tycoon! You need to explore the world and slay enemies to collect resources to create new weapons to add to your collection. Can you conquer these dangerous worlds to become the best blacksmith in the game?
The codes you can claim in Weapon Blacksmith Tycoon will give you the in-game currency of Jade. You can use Jade to unlock and buy new resources to use to forge bigger and stronger weapons. These codes will boost new players' resources at the start of their game.
Creating and collecting the most powerful weapons in Roblox experiences is no easy task. Therefore, we have collected codes to help you on your collecting journey. Claim these codes for weapons and resources in Weapon Fighting Simulator Codes, Roblox Weapon Masters Codes, Sword Simulator Codes, Sword Lands Simulator Codes, and Sword Haven Codes.
All Weapon Blacksmith Tycoon Codes List
Updated October 14, 2022

Blood, sweat, and tears were used to forge these codes!
Weapon Blacksmith Tycoon Codes (Working)
WBTRelease—Redeem for 50 Jades
Weapon Blacksmith Tycoon Codes (Expired)
There are currently no expired Weapon Blacksmith Tycoon codes.
Weapon Blacksmith Tycoon Frequently asked questions
All your questions are answered in our guides for Weapon Blacksmith Tycoon codes below.
How to redeem codes in Weapon Blacksmith Tycoon
To redeem codes in Weapon Blacksmith Tycoon, follow our guide below.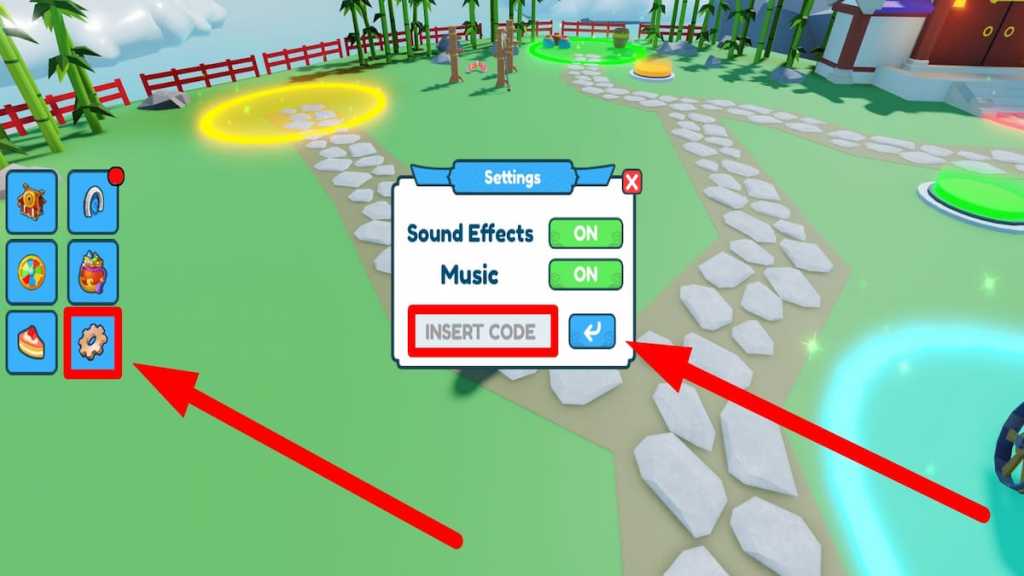 Launch Weapon Blacksmith Tycoon on Roblox.
Click on the Settings Cog icon on the left-hand side of the screen.
Enter the code into the INSERT CODE text box.
Click the blue Enter button next to the text box to claim your reward!
How can you get more Weapon Blacksmith Tycoon codes?
To get the latest Weapon Blacksmith Tycoon codes from the developer Weapon Blacksmith Tycoon join their Lightning Dragon Studios Discord Server. Here at Pro Game Guides, we have all the code drops from the developer, so bookmark this page and visit us regularly to claim all your freebies.
Why aren't my Weapon Blacksmith Tycoon codes working?
There may be several reasons your Weapon Blacksmith Tycoon codes are not working. First, these codes may be expired and are no longer claimable. Codes for most Roblox experiences have time-sensitive codes that can expire in hours, so be sure to claim the codes as soon as possible to never miss out on a freebie. The codes could be misspelled or missing punctuation while being typed out, be aware that the codes need to be exactly as they are in our list. Just copy and paste the codes from our list to avoid making mistakes while claiming your code.
How to get more Jade in Weapon Blacksmith Tycoon?
The easiest way to get Jade in Weapon Blacksmith Tycoon is to craft as many weapons as possible. So build up your tycoon and start creating as many weapons as possible. The more weapons you make, the more you can sell them for Jade and build up your tycoon until it starts to run itself.
What is Weapon Blacksmith Tycoon?
Weapon Blacksmith Tycoon is a tycoon game with a twist. Use the weapons you have created in your tycoon and take them into battle with you to defeat the enemies in the different worlds. Explore the world to gather new resources to develop and forge new weapons. Can you forge the strongest weapon in the game and slice your way to the top of the leaderboards?
If you're looking for codes for other games, we have many of them in our Roblox Game Codes post! You can also get a bunch of free stuff via our Roblox Promo Codes page.