Roblox Grand Piece Online is one of the most popular games on Roblox, so I assumed it would be easy to find Discord, Twitter, and Trello links for the game, but it's actually a bit of a challenge. If you're finding the same, let me help!
What is the Discord link for Grand Piece Online?
Discord is one of the best resources for fans of a specific game on Roblox, as you can meet fellow players, receive updates from the developers, and even sometimes complete trades. You can find the Grand Piece Online Discord Server here. After clicking the link, click Accept Invite to be directed to Discord's browser or app (depending on your settings) and complete the joining process.
Related: How to reach Second Sea in Roblox Grand Piece Online
What is the link for Grand Piece Online Trello?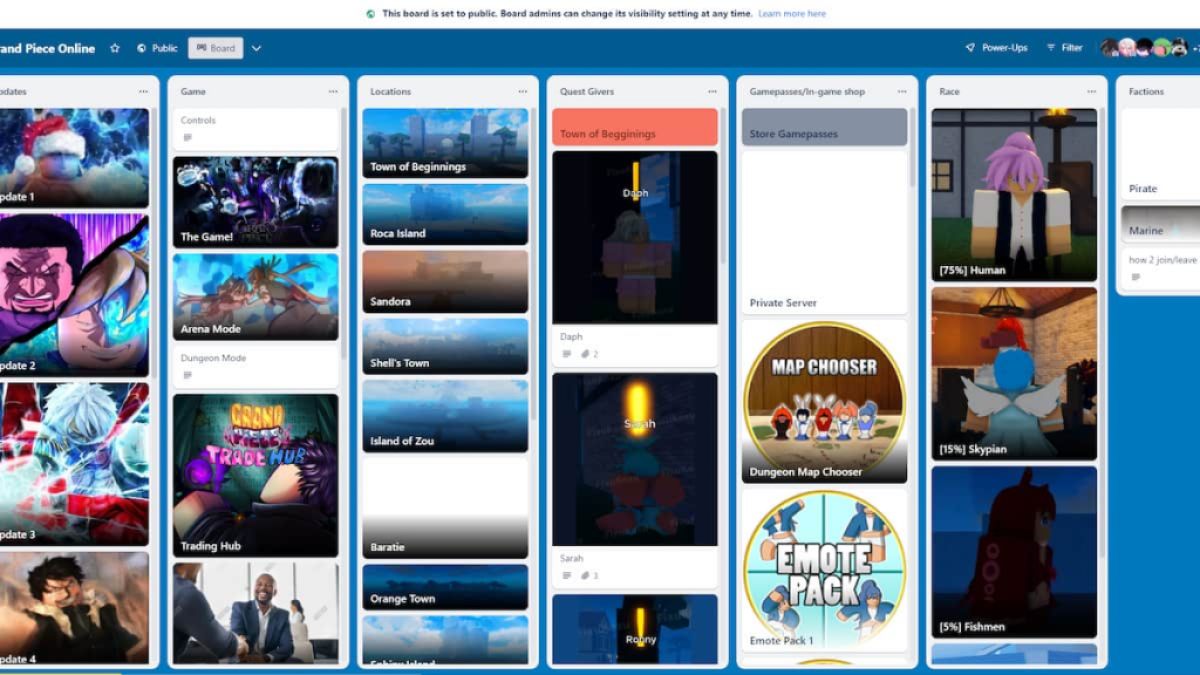 Trello is an excellent source of information for any Roblox game, and Grand Piece Online is no exception. Like many other popular games on Roblox, the Grand Quest Games developers provide a very active and detailed Trello board for Grand Piece Online. Here you can find information on game mechanics, learn more about the developers, and see update previews.
What is the Grand Piece Online Twitter account?
While there is no official Twitter account for Grand Piece Online, there is one for the developers: @GrandQuestGames. You can follow their account for sneak peeks and other game-related updates if you'd like. That's usually the first place I visit for new Grand Piece codes.
Want to find more Roblox social links? If so, check out All Races in Roblox Grand Piece Online on Pro Game Guides.