If you're not worried about your MMORPG having an old-school look, then Old School RuneScape (OSRS) is a fantastic option. It boasts a long list of skills to learn, including melee, ranged, and magical combat, plus gathering and crafting skills, including herblore, mining, and runecraft. The game also has more than 100 quests, with more than 20 being free-to-play. One of the longer (paid) quest chains is Sins of the father, which requires you to find a particular NPC. Below you can learn how to get to Ivan Strom in OSRS.
Where can I find Ivan Strom?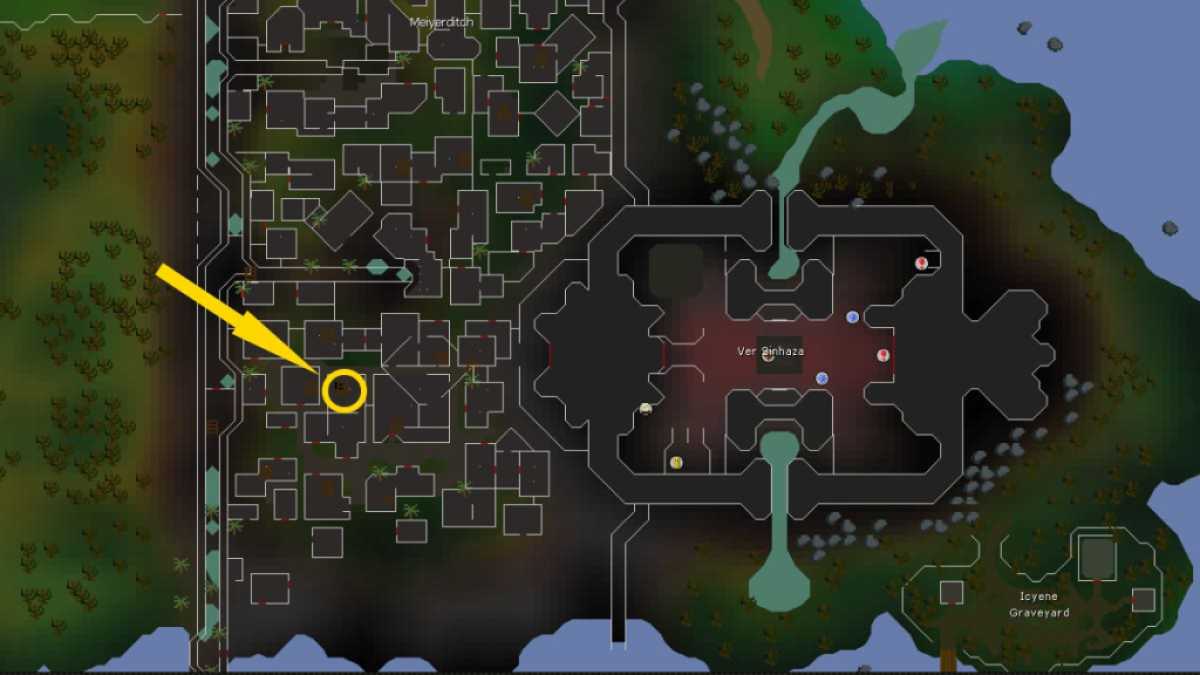 Ivan Strom can be found on the west side of Meiyerditch, directly east of the starting town of Lumbridge. You need to have upgraded to Member to access the area, which means paying the monthly subscription rather than having a free account. Ivan can be found in the basement of Old Man Ral's house, which is the Myreque hideout. You can only access it once you have completed the quest Sins of the Father, which is part of the Myreque Quest Series.
Related: OSRS Black Mask guide – how to get, requirements, effects
Once completed, you will have access to the shop Ivan's Supplies. Ivan Stromm is a young priest who, after completing the quests, can supply you with Silver, Ivandis, and Blisterwood weapons and provide you with an infinite number of Drakan's Medallions. These allow unlimited transportation to Ver Sinhaza, Darkmeyer, and the Sisterhood Sanctuary under Slepe. You must complete this quest line to get access to Darkmeyer.
Looking for more OSRS guides? Check out What is a Mark of Grace in OSRS? How to use & get and How to unlock Slepe Teleport in OSRS here at Pro Game Guides!