There are many challenges to overcome in Salt and Sacrifice, including boss fights. While there are many bosses to defeat, the first you encounter will be Uryks Necklace-of-Ears. Your first boss fight can be tough, but we have gathered some tips and tricks to help you defeat Uryks Necklace-of-Ears.
Tips and Tricks for Uryks Necklace-of-Ears
You will want to be patient against this boss and not get greedy when you counterattack. You can also keep your distance and use ranged attacks to weaken Uryks Necklace-of-Ears as he does not have any ranged attacks.
Uryks Necklace-of-Ears has several attacks, but they all have pretty slow wind-ups. When he begins his wind-up, you want to dodge roll underneath and behind him. This will let you get in a hit or two, but we don't recommend going for more in return. Repeat this process until you drop Uryks Necklace-of-Ears.
How to get the Beloved Idol
The Beloved Idol is a good item that provides a passive buff. You can get this item from defeating Uryks Necklace-of-Ears as a drop, but you can also find one in a chest a bit further on. Compare which Beloved Idol is better for your build and equip the appropriate one.
Where to go after defeating Uryks Necklace-of-Ears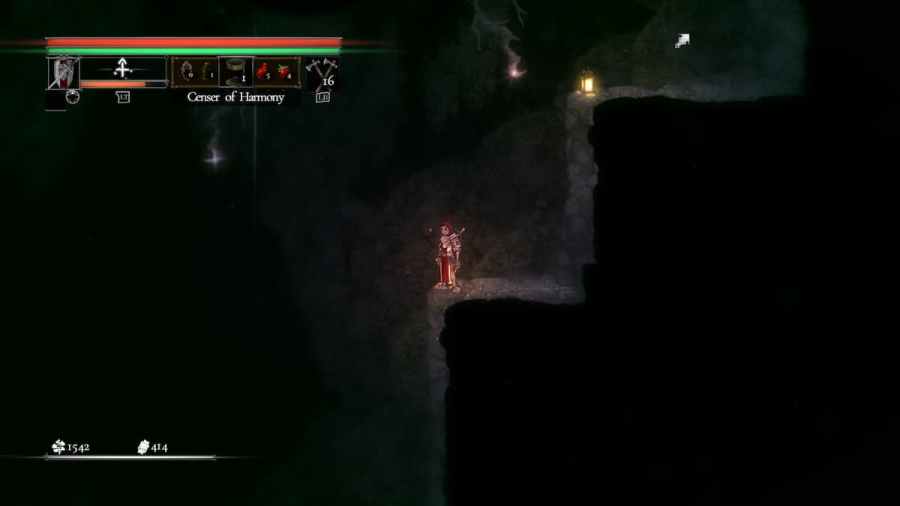 After you defeat Uryks Necklace-of-Ears, you will want to keep pressing forward. Head to the right, and you will find a cliff you cannot reach and a cave entrance. Enter the cavern and keep going right. You will drop down a series of cliffs, be careful not to take fall damage.
At the bottom, you find an Inquisitor's body and a grappling hook. With this, you can climb up out of the pit and be sure to grab the chest hidden on the left-side cliff. Now that you have the grappling hook, you can make your back to the unreachable cliff and follow that path. This will lead you to the village.
For more information on Salt and Sacrifice, check out Will Salt and Sacrifice come to Steam? and When does Salt and Sacrifice come out on Pro Game Guides.