In Scarlet Nexus, you will eventually be able to change your party members once you reach a certain point in the game and unlock more of them around the time you unlock the hideout after standby phase one.
When this happens, you will be able to change them via the party tab in the menu hub. So if you want to change a party member, start by going into the hub and locating the party tab as shown below.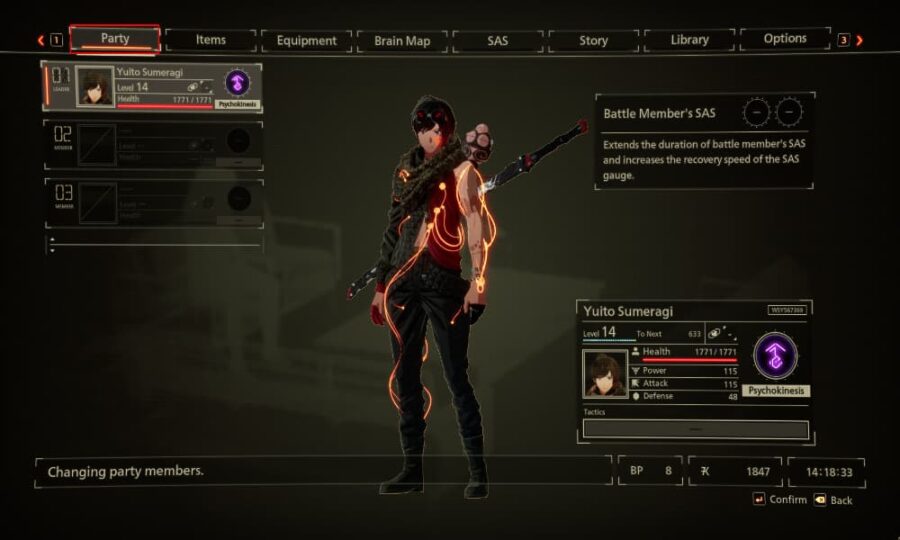 Once at this menu, you can change a party member out by hovering your cursor over a party member and pressing either RS or R3 to clear the party slot.
After this, you can then add any party member by pressing either X or A to fill the empty party slot. When you are done, simply exit the menu, and your new party member will appear ready for battle.
However, you may want to edit their skills before venturing forth into the fray. That being said, you can change party member skills via the party tab - you can also change team member tactics In the party tab
Team member tactics is a good thing to change depending on the character, as it controls how they behave in the game world.
So, for example, the Fight To The Brink setting will allow party members to fight with a focus on dealing damage, while other settings like Battle at Will, will allow them to fight without any restrictions.
For more on Scarlet Nexus, check out both How many phases are in Scarlet Nexus? and How to defeat Gunkin Fisher in Scarlet Nexus?