Sea of Thieves has changed their currency for cosmetics and other features to Ancient Coins. These coins are purchased with real-world money, and can be used in the game to purchase the Season Pass, exclusive cosmetics, and other additional features. In the guide below, we explain the simplest way to get them.
Option #1: The Pirate Emporium
Ancient Coins can be purchased from the Pirate Emporium in the game. To access the coins this way, follow the instructions below.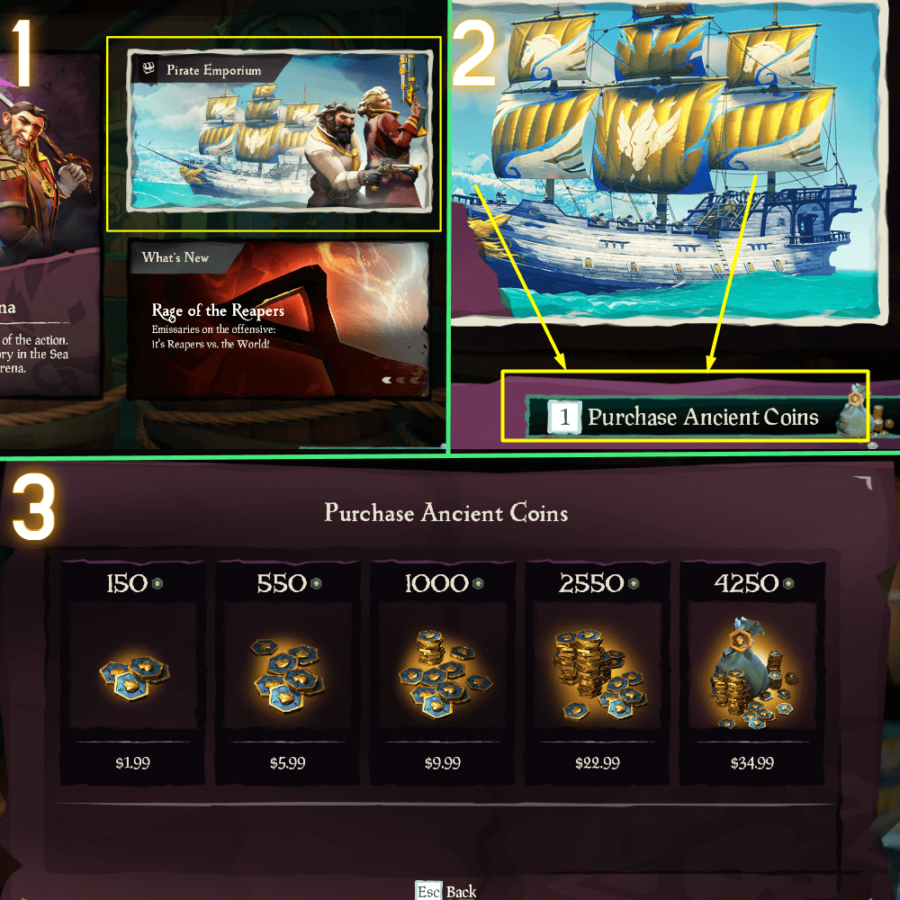 From the home screen, open the Pirate Emporium, which is on the top right.
On the button right, select Purchase Ancient Coins. If you are on a PC, you can press 1 on your keyboard.
On the next screen, select which Ancient Coin Bundle you'd like to purchase. On the next screen, you will be prompted to enter your card information. Press Purchase after you've done that, and the Ancient Coins will be credited to your account.
Related: Hidden Journal Locations in Sea of Thieves | Shroudbreaker Tall Tale - Pro Game Guides
Option #2: App Stores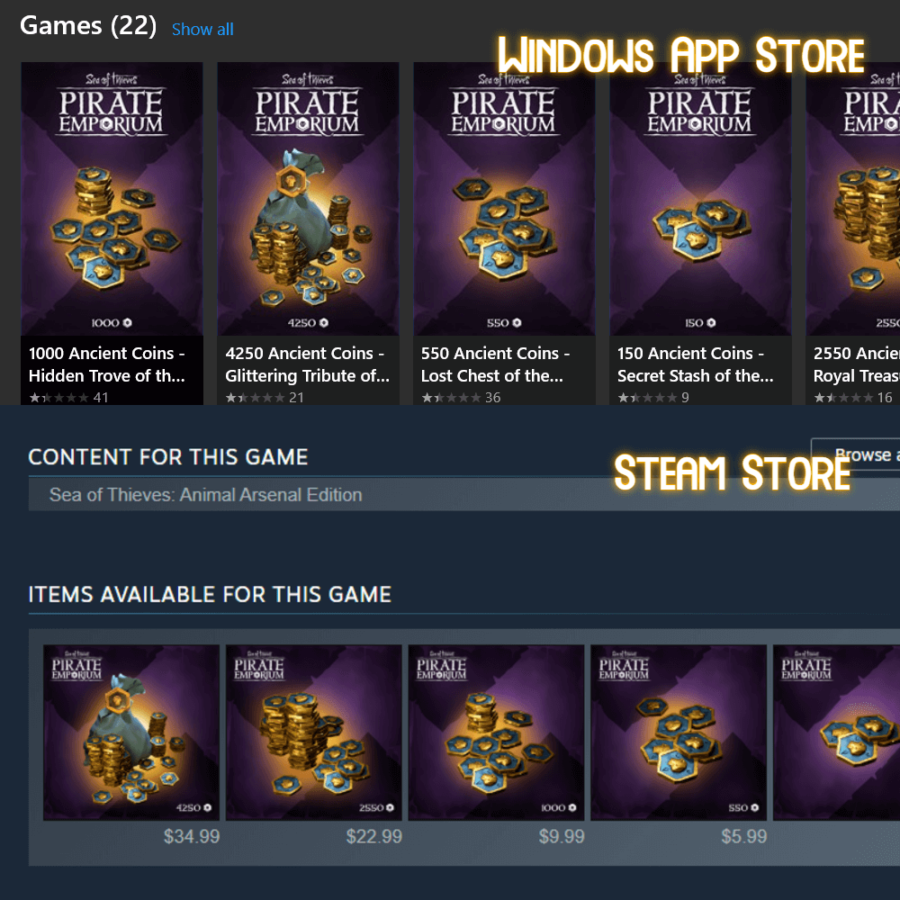 There are options to purchase coins outside the game on each platform, such as Steam or the Windows App Store. To access these, go to the store home page for each platform (Steam Sea of Thieves Store Page, Windows App Store Sea of Thieves Page). If you wish to purchase Ancient Coins this way, simply select them on the store page and follow the normal process of purchasing on that platform. Note: Ancient Coins purchased this way to not apply to the account for all platforms. They only apply to the account on the platform on which they're purchased.
Option #3: Ancient Skeletons
Ancient Skeletons are the third method of getting Ancient Coins, and they don't require you to spend real-world money. These are rare skeletons that appear randomly through your travels. Unfortunately, there is no method for farming them. However, if you run into one, you simply need to kill them within 20 seconds to get the Ancient Coins they're holding. After 20 seconds, they burrow back into the ground. Players and teams who finish off the skeleton can get anywhere from 100 (common) to 800 (very rare) Ancient Coins, depending on the Tier.
Option #4: Season Rewards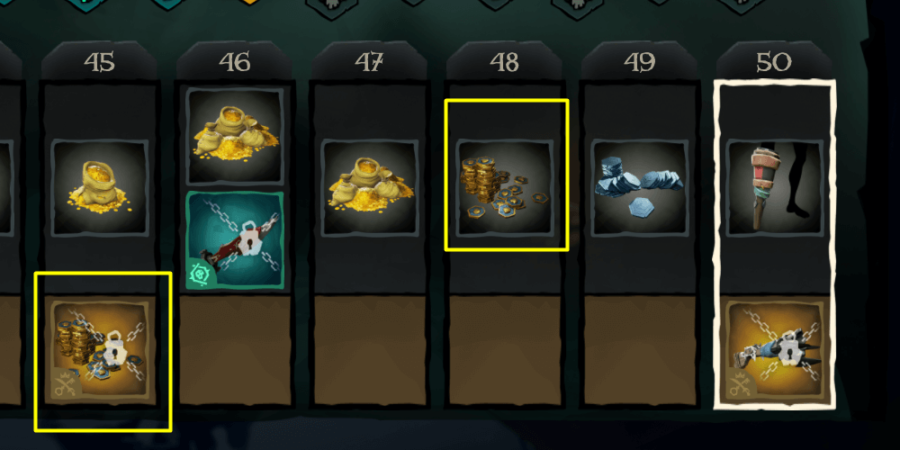 The last method of getting Ancient Coins is via Seasonal Rewards. As you play through each season, Ancient Coins show up as a rare reward for reaching different levels. Starting at the eighth level, you'll receive a small purse of Ancient Coins every 10 levels thereafter. If you purchase the Season's Plunder Pass, you'll receive a much more substantial purse of Ancient Coins for every 10th level you reach, starting at the fifth level.
That's all there is to know about purchasing Ancient Coins in Sea of Thieves! Don't forget to check out our other great content on the Pro Game Guides Sea of Thieves homepage!
Do you need help with the Tall Tales in Sea of Thieves? We have guides for all of them! You can start with the first one with our guide on How to get Magpie's Wing Ship's Log.