In Shadow Warrior 3, you will face countless demons and Yokai as you progress. Sometimes you may be slow on pulling the trigger or swinging your katana and take damage. This may leave you wondering how to heal in Shadow Warrior 3.
There are numerous ways to heal in Shadow Warrior 3. Keeping Lo Wang's health up is crucial because you will return to where the game was previously saved if you die. Here is how to heal in Shadow Warrior 3.
Related: What are Gore Weapons – how to get them in Shadow Warrior 3?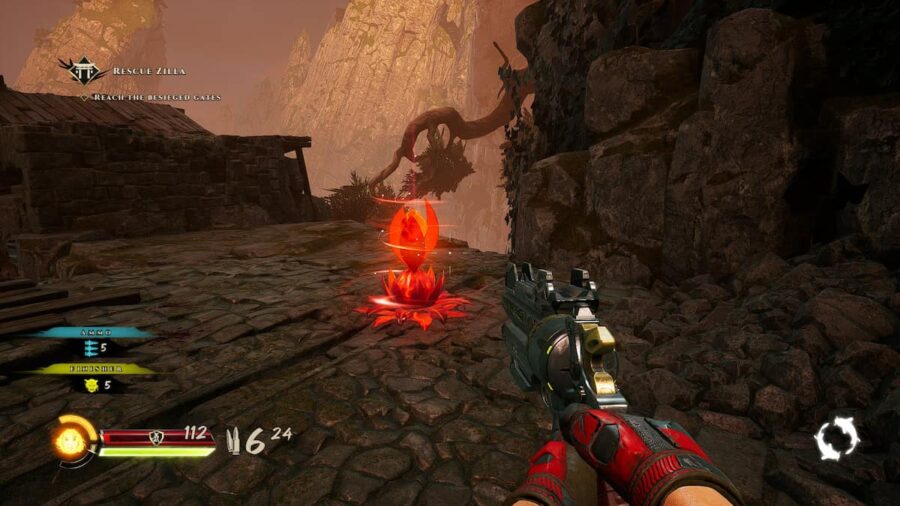 Red health pickups: These are scattered throughout Shadow Warrior 3, and you will find them as you progress. Most arenas have at least one healing pickup.
Ranged Attacks: Killing an enemy with a ranged attack will cause them to drop small amounts of health.
Finishers: Finishing an enemy with your finisher fills your health.
Upgrades: Lo Wang has an upgrade that increases his total health and one that gives him a passive regeneration.
Make sure to monitor your health as you progress, especially later in the game when you face more enemies. A good way to give yourself extra health is to use your finisher on the Shogai enemy to bring your health total to 200.
For more information on Shadow Warrior 3, check out Who is the new voice actor for Lo Wang in Shadow Warrior 3 and How to use Elemental Katana Attacks in Shadow Warrior 3 on Pro Game Guides.