There are many ways of getting information to assist in solving cases in Sherlock Holmes Chapter One, ranging from Sherlock's famous art of deduction to the use of multiple disguises. A faithful skill that Sherlock often utilizes, the disguise mechanic in this game can assist you in gathering information or gaining access to otherwise off-limits areas.
Related: All Bandit Lair Locations in Sherlock Holmes Chapter One
Unlike previous Sherlock Holmes titles from Frogwares Games, you can access Sherlock's wardrobe right from your in-game menu. This offers you the ability to switch your look on the fly to adapt to any situation. Keep in mind that you can't change anywhere—find a secluded spot to switch up Sherlock's disguise.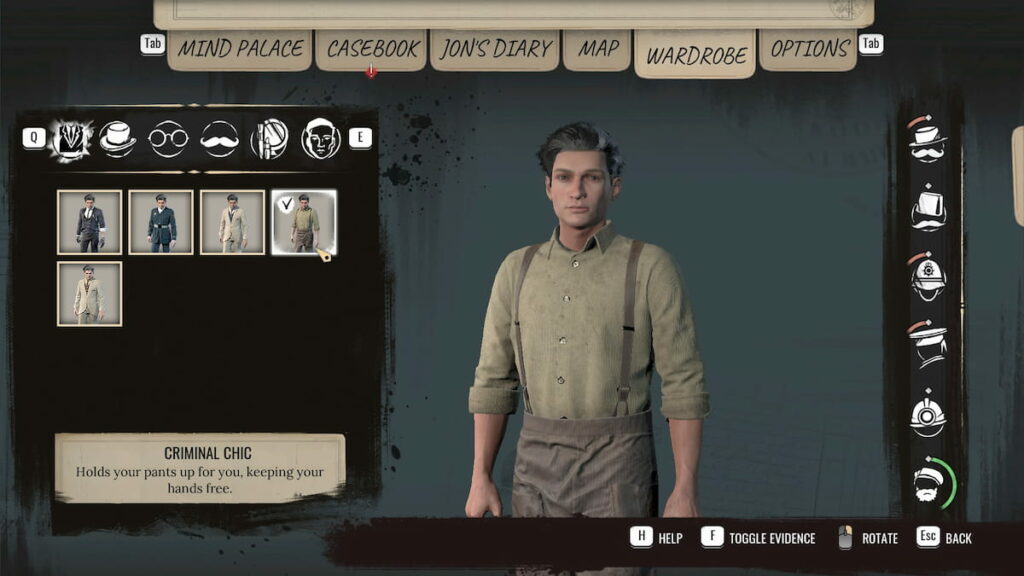 You'll find out quickly that Cordona is a classist society. While disguises help you blend into different environments, they also enable you to speak with specific classes of people to get important information. The classes are split into six categories: Upper class, Cordona local, Policeman, Sailor/Soldier, Worker, Hobo/Criminal.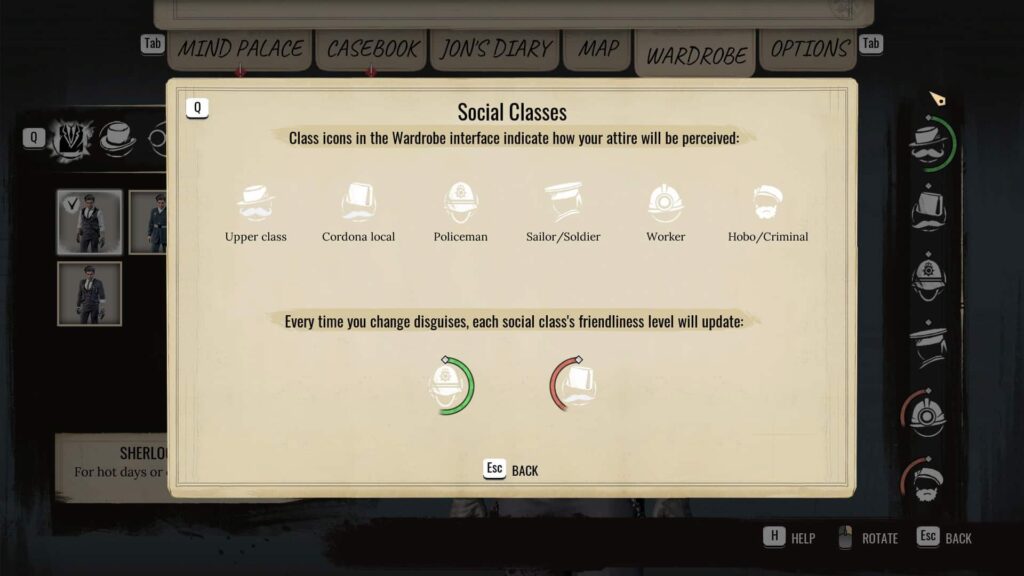 Use Sherlock's Concentration Mode to discern if someone is hostile or affable toward you, which will indicate if you can talk to them. You can also check your current friendliness level for each class on the right of your screen when you open the wardrobe tab of your in-game menu.
Solving cases and clearing Bandit Lairs will earn you money that you can use to spend at Clothing and Furniture Traders around Cordona. You can only spend Sherlock's cash on disguises and furniture, so don't be afraid to spend your hard-earned money on some cool clothes and make-up.
For more guides and secrets in Sherlock Holmes Chapter One, check out How to solve the Ghosts of the Past Case in Sherlock Holmes Chapter One, and stay tuned to Pro Game Guides for continued coverage on all of your favorite games!