Many items have come to The Sims 4 over the years, and thankfully the content mill just doesn't stop! In a slightly mysterious post, the EA team revealed bunk beds are coming on March 22, and we're all here for it.
Teased on the Sims Facebook page, the post was not particularly secretive about the newest furniture addition. However, EA has also not revealed actual textures or the official design yet.
The post simply read, "Who's that Voidcritter!? 🤔😁 Find out March 22nd". Along with the caption was a photo (found below) of a pretty obvious, yet slightly incognito bed frame, clearly shaped like a bunk bed.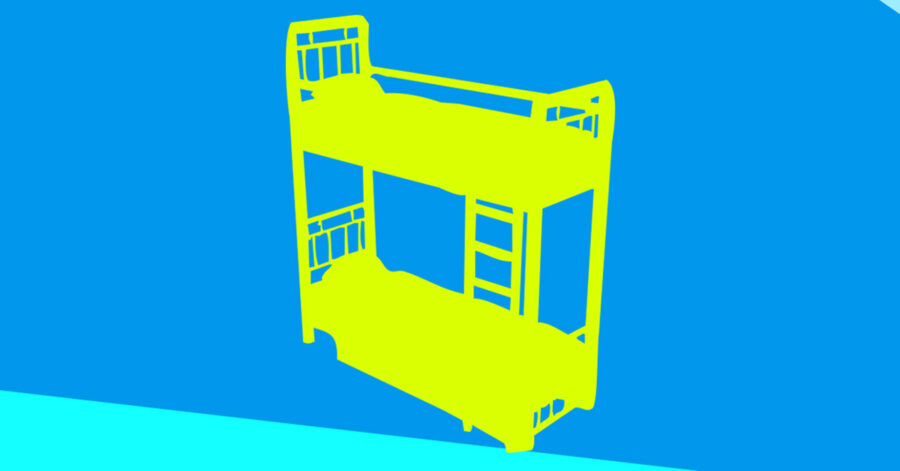 Related: How to Make Objects Bigger and Smaller in The Sims 4
The Sims has never been shy about including all sorts of different options to decorate your houses with. However, there has been an ongoing request for similar items like the bunk bed for a while. Especially as The Sims 2—released back in 2004—included a purchasable add-on pack entirely dedicated to Ikea.
Simmers and modders have since created their own custom items and DLC (downloadable content) inspired by such packs that were released for the older games, but nothing official has been released like this in a while, much to player's disappointment.
So, is this a step towards even more furniture coming to the game, or even another Ikea/big furniture retailer-inspired DLC? The creativity of the modders themselves is fantastic, but unfortunately it isn't without its drawbacks.
Due to the fact that fan-created items are not EA regulated they can come with bugs and glitches, and packs need re-installing from time to time. Something official from EA would be a great addition, and people could still mod items with the added bonus of building on EA-sanctioned furniture, so it would be more reliable.
Need to fill more of your Sims' needs? Check out how to turn off autonomy in The Sims 4!