The Sims 4 offers lots of DLCs, all of them more niche than the next. Whether you want to summon ghosts or just raise a family with a supportive dynamic, you can almost do it all in-game. With the Book Nook Kit, you can build your very own library. Now find out everything you get with the pack!
All Items in The Sims 4 Book Nook Kit
What is the Book Nook Kit?
Just like the name implies, the Book Nook Kit is a pack that gives you all the needed Build Mode items to make your ideal reading corner or library. The style is centered around wood tones ranging from white to black and subtle pops of color. When playing, we noticed that this kit also blends in really well with The Sims 4 base game and other packs.
What is included in the Book Nook kit?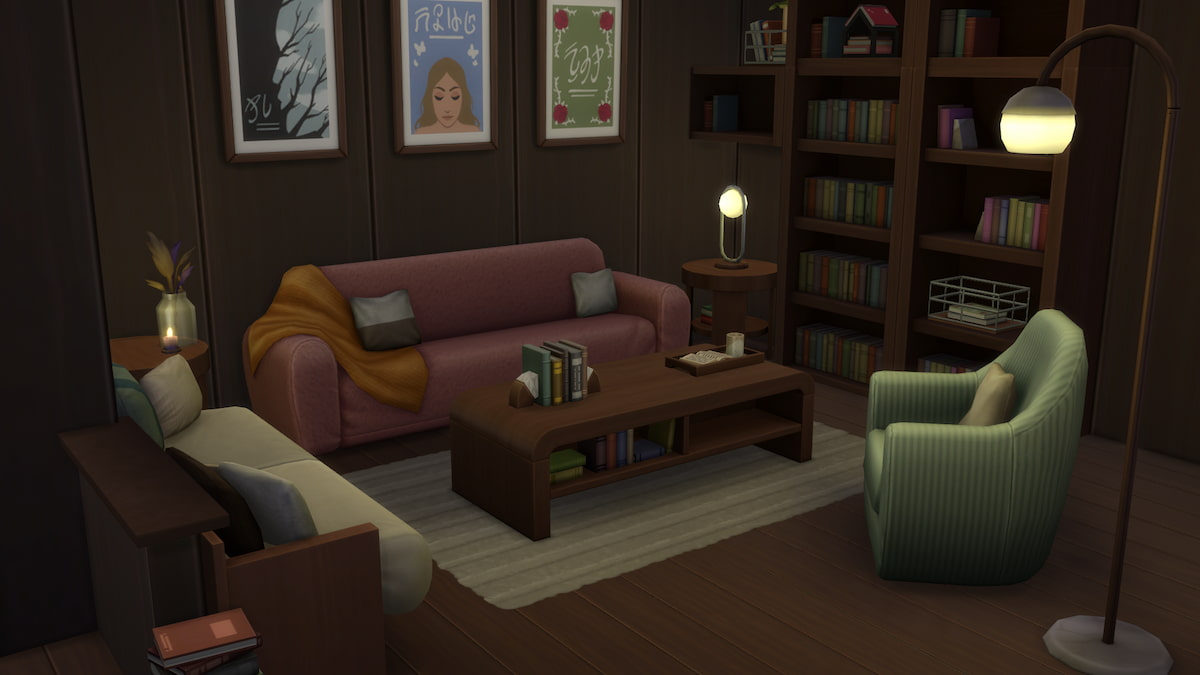 Before you make a purchase, it's natural to wonder what you're getting yourself into. That's why we bought the pack to check it out for you. Here's what you can expect to receive when you purchase and play the Book Nook Kit:
Lots of decor pieces that slot onto tables, counters, and shelves
One couch, one loveseat, and one armchair
One rug with neutral swatches
Multiple bookshelf options that are stackable, including one empty shelf
One picture frame with numerous swatches that changes designs and frame colors
A coffee table and an end table
One tabletop lamp and one standing lamp
A single wood-paneled wallpaper with matching wood tones
Is The Sims 4 Book Nook Kit worth it?
The Sims 4 already has lots of items that can be used to make a library, so it's fair to wonder if the kit is worth it. The Book Nook Kit only costs USD$4.99, which makes it the most affordable tier of DLC for The Sims 4. We also found that the kit integrates really well within the game as a whole, especially swatches matching with base game items. Whether or not it is worth it is dependent on how much you like the items included.
Want to read more about kits in The Sims 4? If so, check out All new Sims 4 Kits and their Features on Pro Game Guides.