The Sims 4 often introduces new DLC packs, with Kits being the most recent type. While controversial to fans, they appear to be here to stay. Each pack has different purposes and styles to appeal to the diverse audience of Sims 4 players. Of the kits, Simmers have been given the option of decorating their homes, dressing up their Sims, or even adding to their environment. Check out all Kits below!
The Sims 4 Kits Overview
The Sims 4 provides an environment of creativity for almost any aesthetic or personal interest, which can be seen with the variety of Kits available. Here's a look at all of the Kits you can purchase, as well as descriptions of their features and what they do.
Throwback Fit Kit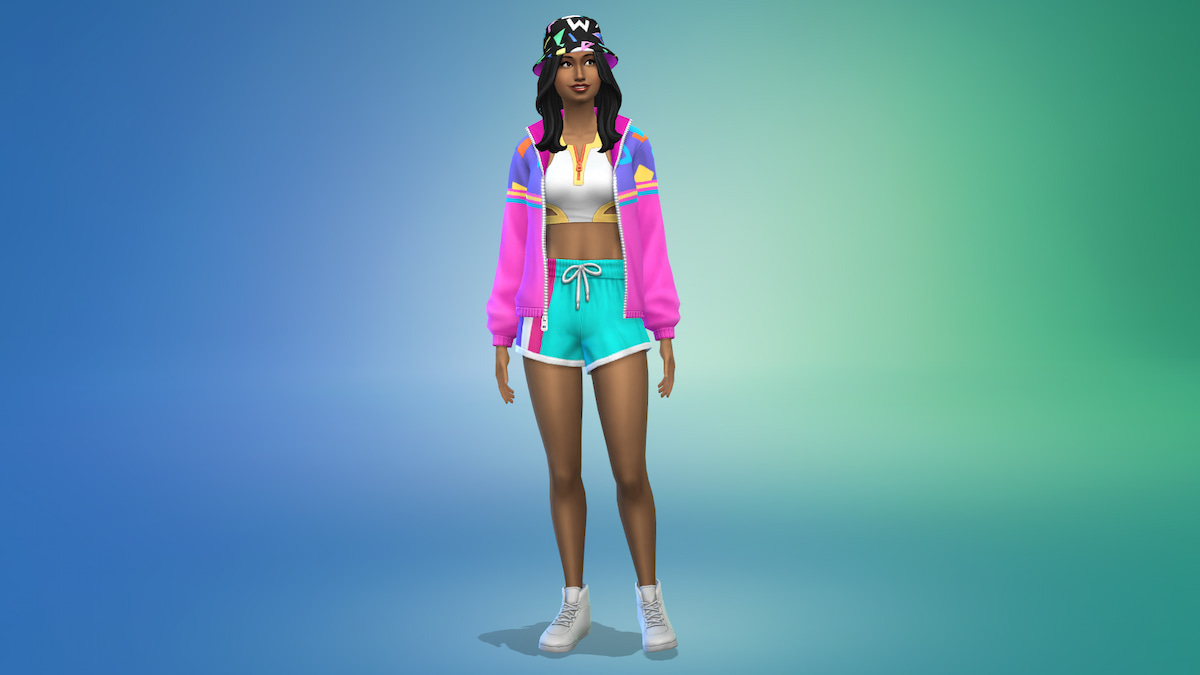 This Kit pops off the screen with colorful, 90s-inspired athletic clothing. The clothing pack boasts CAS items for children, teens, young adults, adults, and elders. There are no new hairstyles, but Sims do have the additional bucket hat and sneakers to complement their retro getup. After adding these items to the CAS inventory, Simmers can feel refreshed in styling their characters. Colors in the pack run from fantastically nostalgic to basic whites and blacks.
Country Kitchen Kit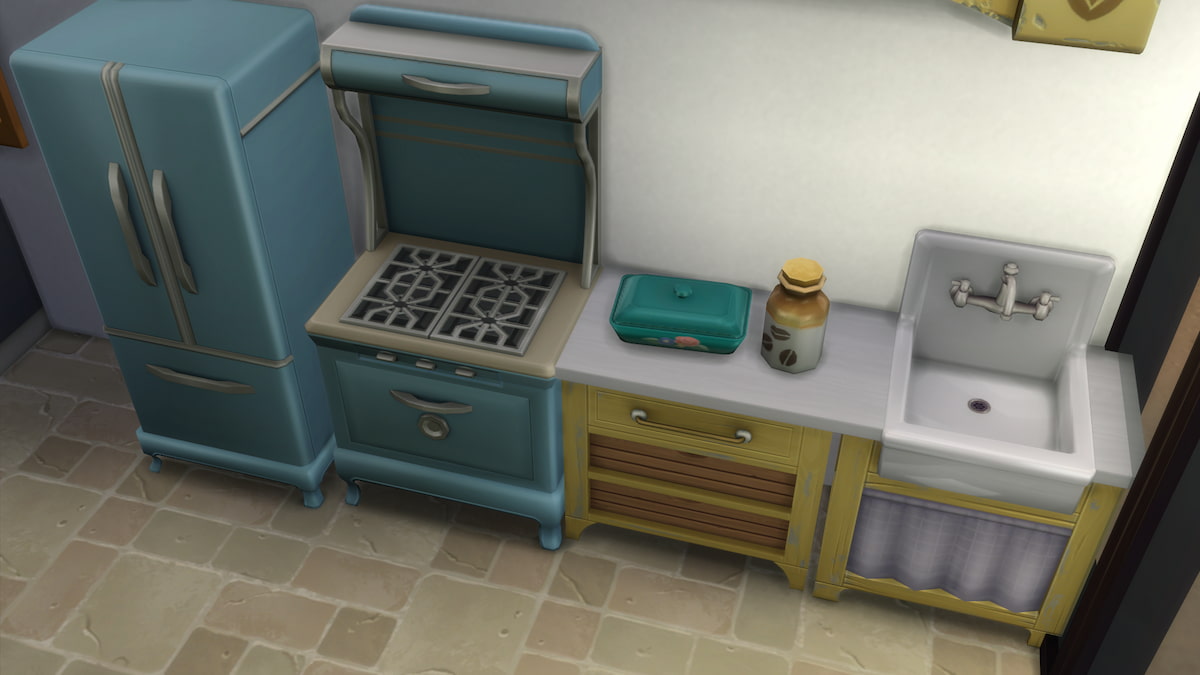 The Country Kitchen pack is a Kit meant for building the perfect homey kitchen. It offers new counters, cabinets, islands, and even some appliances! An array of colors are available, all leaning toward the neutral end of the color scale. The new sink, oven, and fridge have matching swatches to make a beautiful kitchen. A new stone wall and masonry floor are included in the new kitchen items, as well as islands and counters. There's also plenty of clutter to adorn the space.
Bust the Dust Kit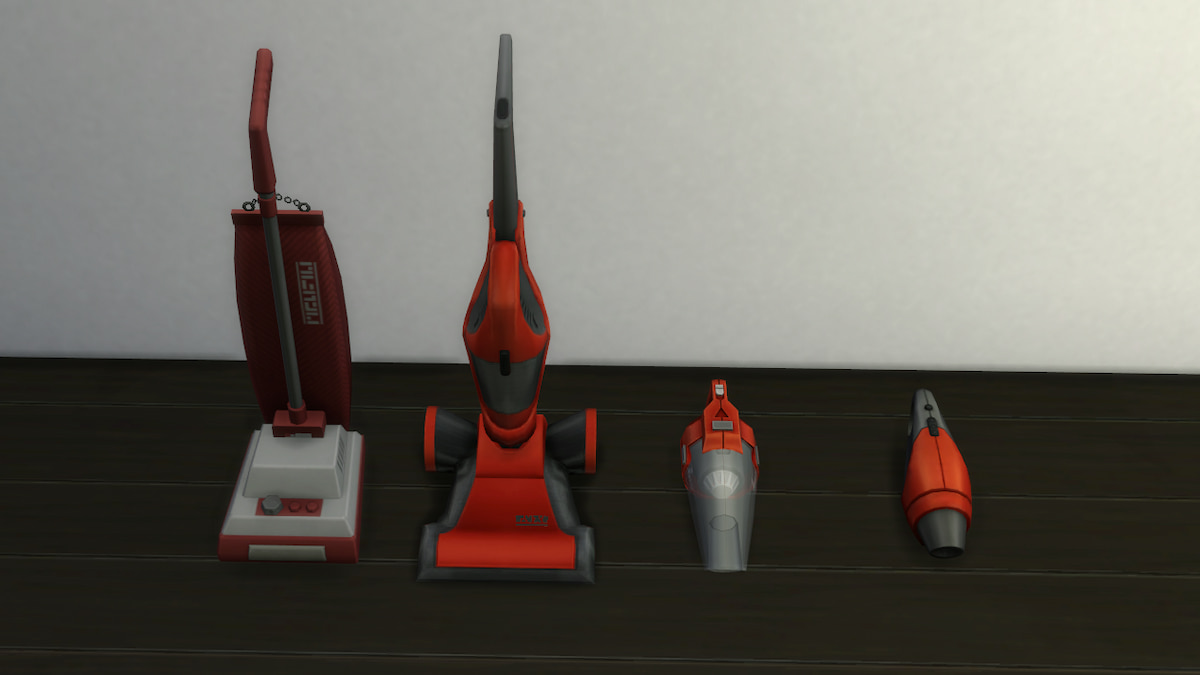 This Kit is the most innovative of the packs, offering simmers mundane, yet fun gameplay. Sims (even kids) can now use vacuums to clean their accumulated dust. Or simmers can ignore their chores to get a chance to interact with dust bunnies (who can be naughty or nice!). There are also two new aspirations in this kit: Perfectly Pristine and Fabulously Filthy. This pack has a quirky sense of humor that will keep gamers engaged. The Bust the Dust kit can be paired with the Laundry Day Stuff pack for the ultimate cleaning adventure.
Bathroom Clutter Kit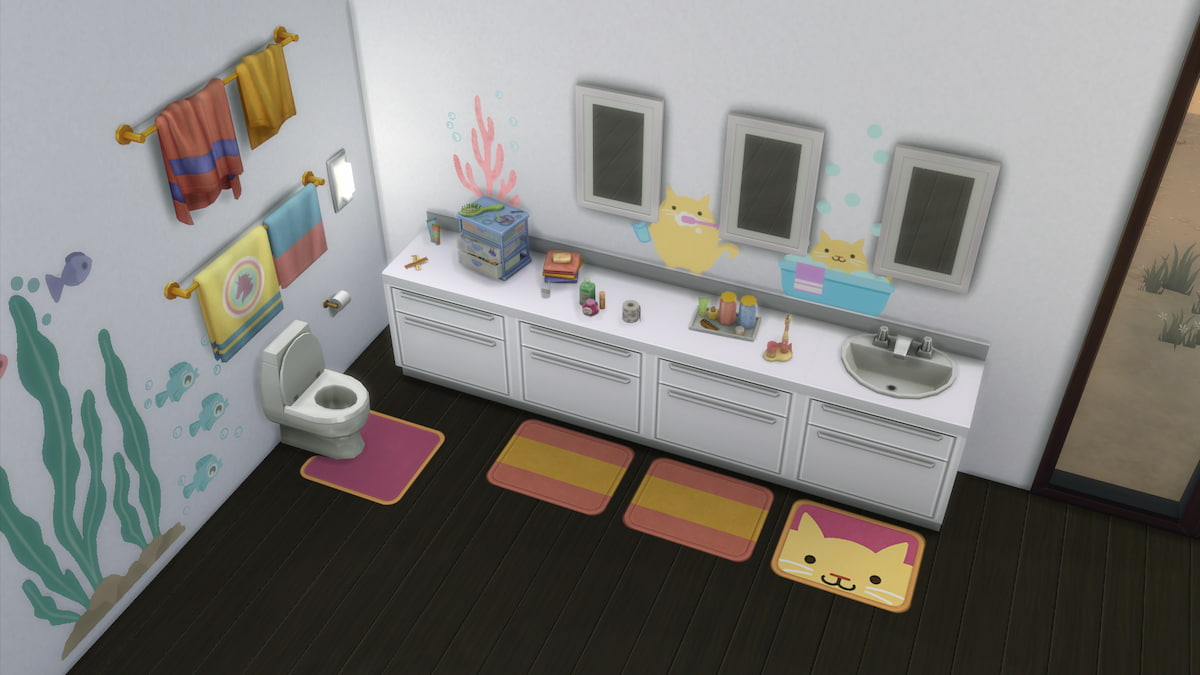 While it may ring a bit similar to the Parenthood Game Pack decor, Bathroom Clutter expands on the idea of bright and clean decor. Countertop items, rugs, and wall items are the majority of features available. Choose between plain, cat, superhero, and aquatic themes for your bathroom. This Kit is especially useful for players of family-oriented Sims.
Everyday Clutter Kit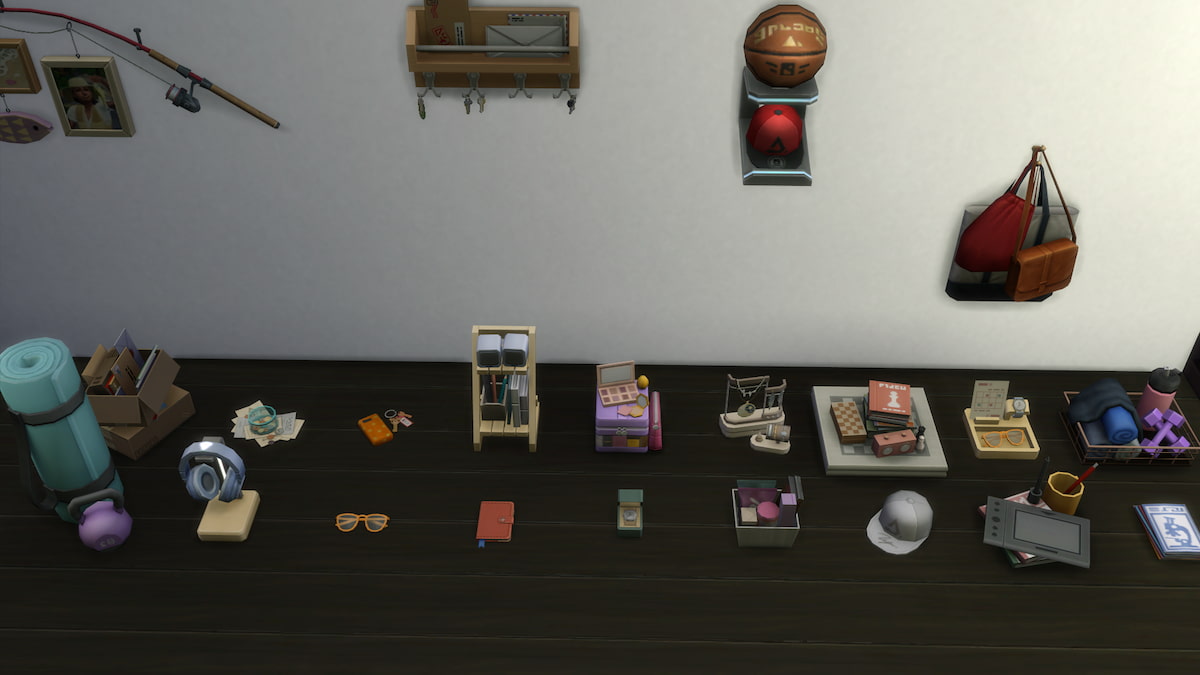 There's not much in the Sims 4 that is quite as universal as the Everyday Clutter pack. No matter what type of Sims you play with, this clutter has something for them. Small items that adorn their homes help facilitate a realistic vibe. The headphones, yoga gear, glasses, etc, all make your lots feel lived in. The only major complaint a buyer might have about this Kit is that it lacks much for young children or toddlers. This Kit will be especially relevant for adult Sims.
Pastel Pop Kit
The Pastel Pop kit is unique in that it provides a quite contemporary style that may be alienating for some players. Those that gel with the aesthetic will find this pack nearly essential for them. The pastel and colorful Build/Buy items are punctuated by bubbly and whimsical flourishes. Furniture included is mostly focused on the bedroom, but several of the pieces can be used throughout a Sim's home.
First Fits Kit
Children deserve some attention in Kits, too! With First Fits, kids get to style themselves in a variety of neutral and stylish clothes in CAS. Colors mostly stay on the earthy end of the spectrum, with a few deviations. This Kit isn't anything revolutionary, but it adds some content for those who want more for child Sims. One of the biggest advantages of this pack is that all clothing items leave your child Sims ready to play in the park, marrying function and fashion.
Desert Luxe Kit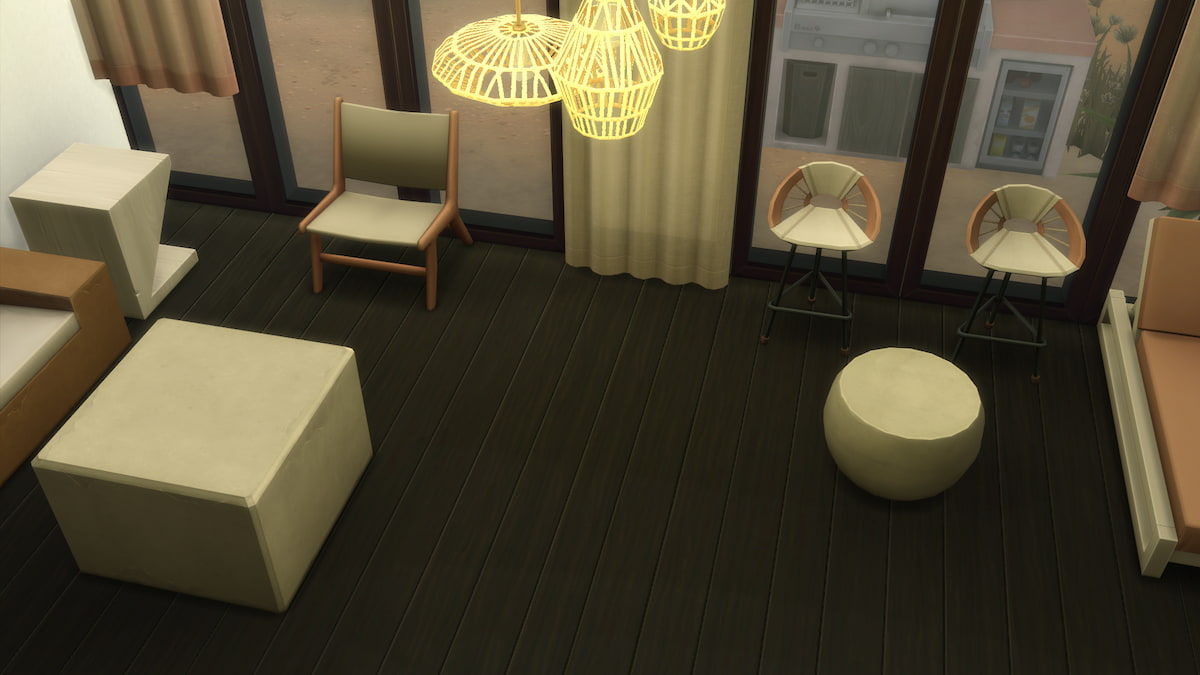 The Desert Luxe Kit is a Build/Buy-focused Kit that provides minimalist desert items. Whites, browns, and oranges are the swatch colors seen in this back. The best part of this Kit is that you can use the items for a patio (as intended) or simply add some of the items to your existing indoor setup. A fan, grill, and outdoor fireplace are also featured. This pack is great in that it also provides more stone furniture to the game, something that has been sorely lacking in The Sims 4.
Simtimates Collection Kit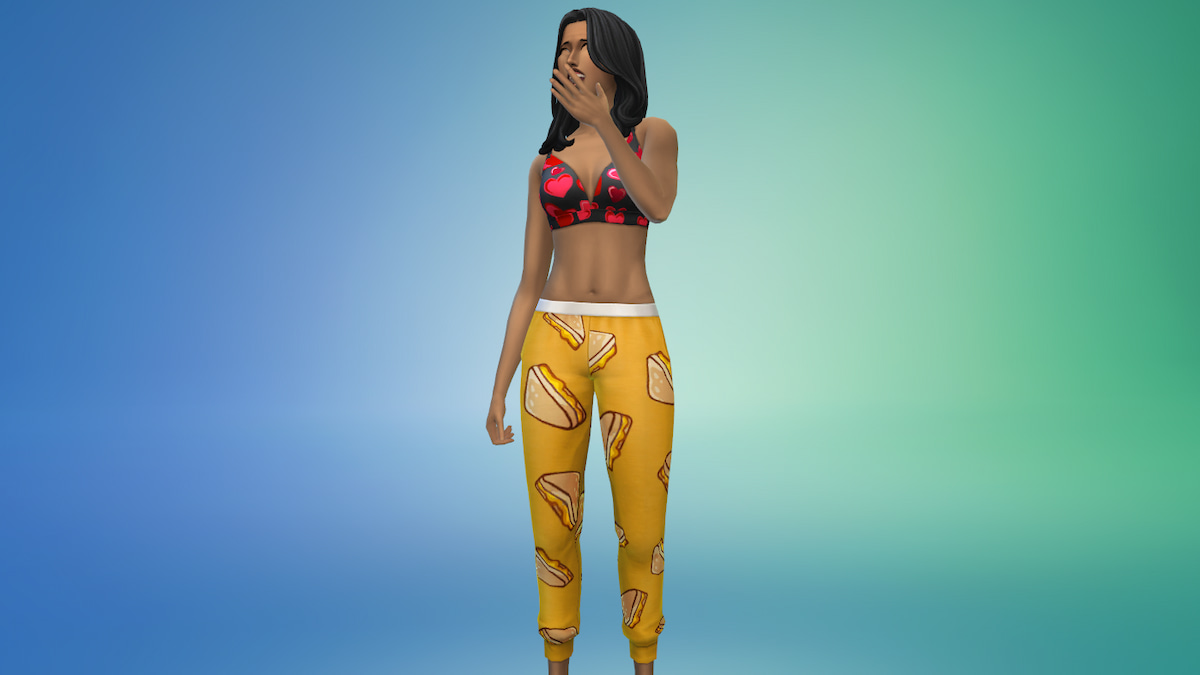 Through partnering with the intimate clothing and underwear company MeUndies, Sims 4 released a fun undergarment and lingerie Kit called the Simtimates Collection. All pieces exist in Create-a-Sim, and range from cutesy to risque. Likely due to licensing costs, you get a little less of your money's worth compared to others. Still, unique pieces add to the value of the product.
Moonlight Chic Kit
Moonlight Chic may appear to be a basic clothing Kit on the surface, but it packs a punch in quality. If your Sims are the type to want high-quality and simple CAS staple pieces like blazers and skirts, then this Kit will come in handy for you. Expand your Sims capsule wardrobes with this Kit, and even do so with a wide range of colors to choose from.
Little Campers Kit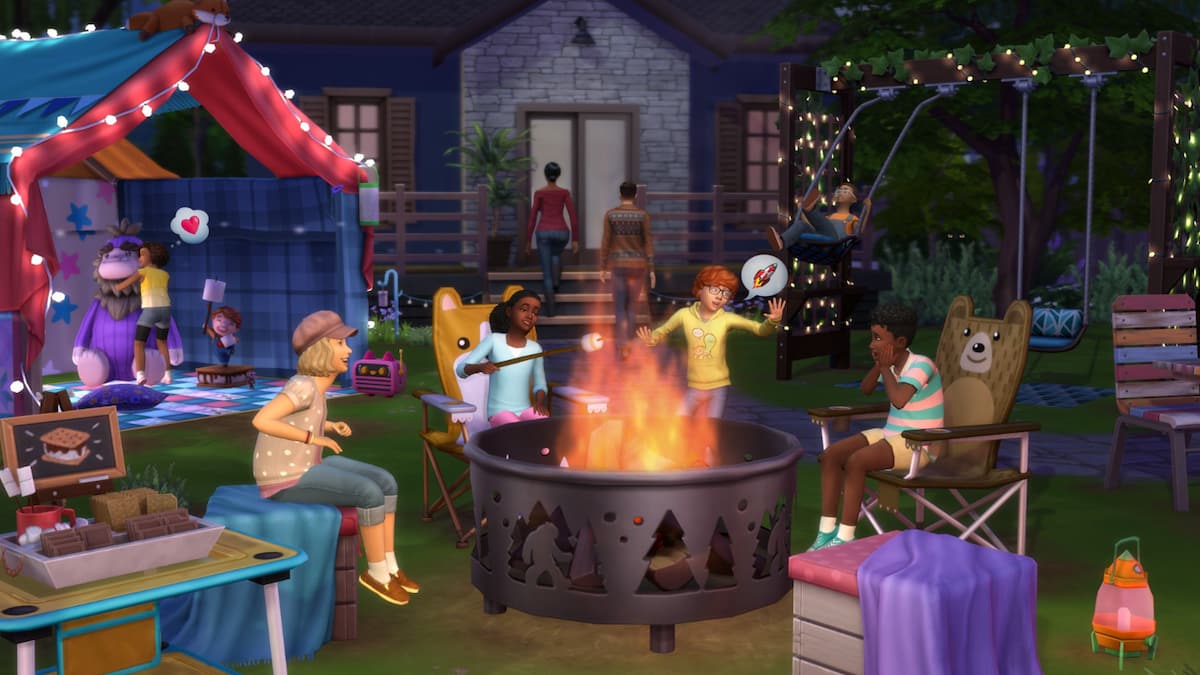 Unlike most of the other Kits that simply provide furniture and/or clothing, the Little Campers kit provides you with all of the necessities to host a kid-operated backyard camping experience. Have your Sim children make s'mores, tell stories by the campfire, and lounge to their hearts' content. All decor comes with a patchwork, brightly-colored look that helps communicate the level of childlike wonder this pack is meant for.
Decor to the Max Kit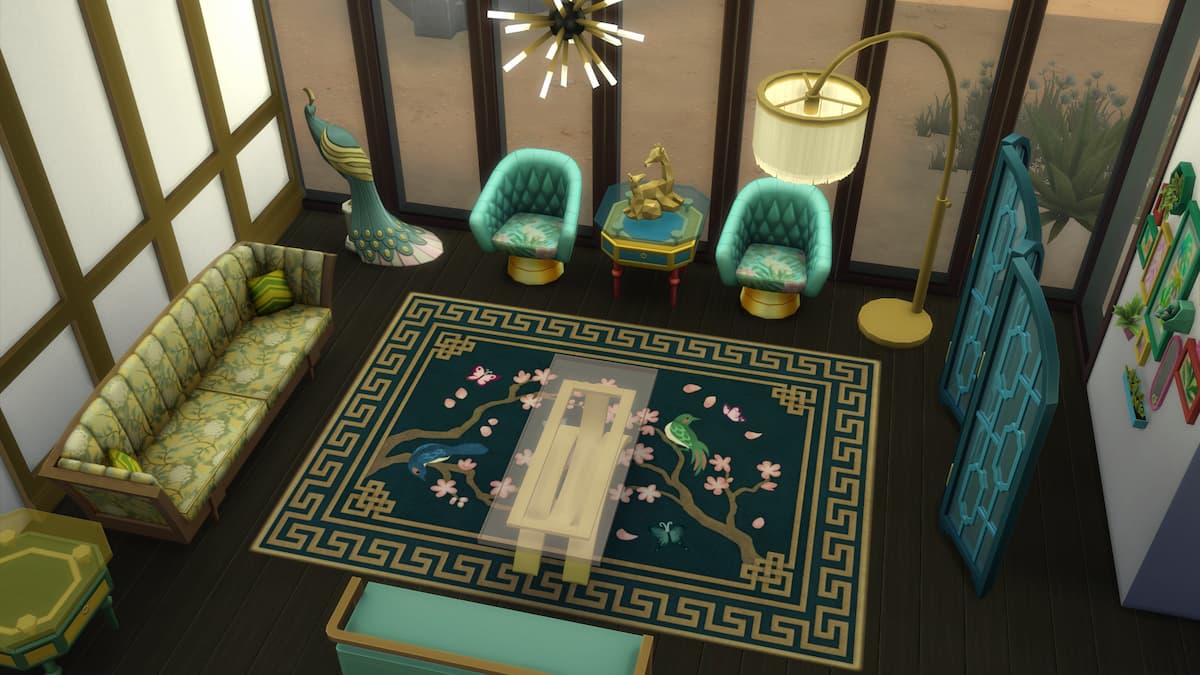 Are you a fan of Maximalist home decor? If so, that's exactly what the Decor to the Max Kit is about. The Kit is full of saturated colors, gold accents, and visually stimulating patterns. There are plenty of items to fill your living rooms (or other spaces), with an impressive amount of wall decor. This Kit may struggle to fit in with more neutral releases for furniture, but it packs such a punch that even one or two pieces from the Kit can change your build's tone.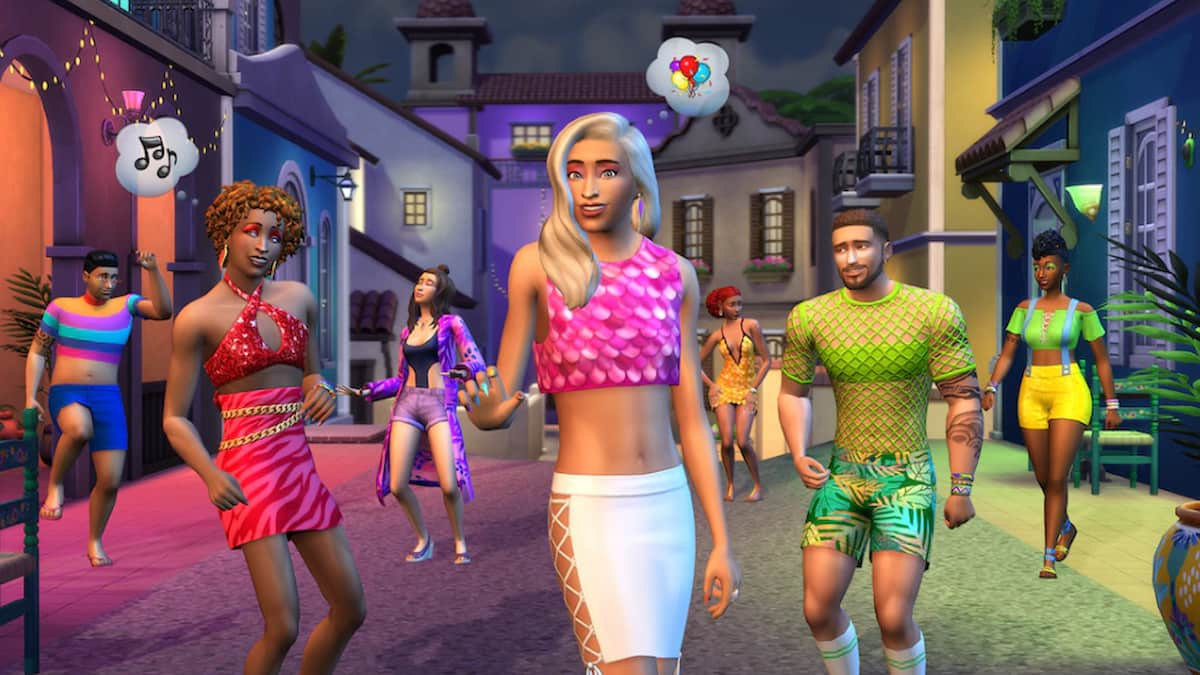 If you're familiar with the South American festivities of Carnaval, you should know exactly what this pack is about. The celebration that takes place every year is about rebirth and celebration, which you can see in the Carnaval Streetwear items. This CAS Kit features loud, vibrant, and eye-catching CAS items to make your Sims stand out. While these clothing and accessory pieces aren't the most practical, they are a great addition for any Sims 4 players that want novel and fantastical items in their CAS inventory.
Modern Menswear Kit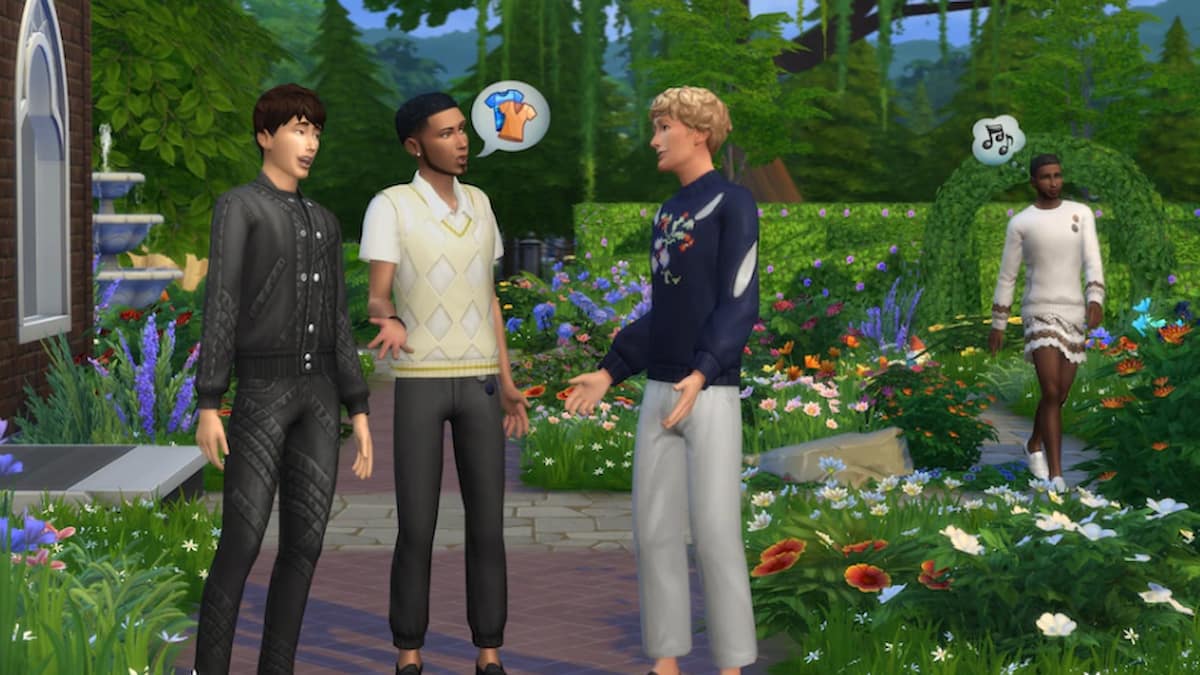 Many Sims 4 players know that menswear has long been passed over for a heavier focus on feminine clothing in the game. The Modern Menswear Kit attempts to rectify this by giving players CAS items for men that toe the line of unique and essential. There are a lot of familiar colors and patterns in these clothing pieces, yet they've been given a twist in terms of fit and cut. Most of the options lean gender-neutral in style, meaning you can also use them on feminine and androgynous Sims.
Blooming Rooms Kit
Want more plants? Depending on what type of player of The Sims 4 you are, this may or may not appeal to you. Those who dive headfirst into interior designing often feel the need for more plants to liven up their builds. Now they can, with the Blooming Rooms Kit. Small and large plants are available, as well as wall decor and unique planters. You don't have to fill your room with plants like in the photo, but a little greenery goes a long way.
Fashion Street Kit
If you're looking for more international fashion, as seen in City Living, check out the Fashion Street Kit. This one is full of both vibrant and neutral color options, as well as clothing that can be dressed up or down. Masculine and feminine CAS items are available. You can also adorn your Sims with henna tattoos to complete the look.
Incheon Arrivals Kit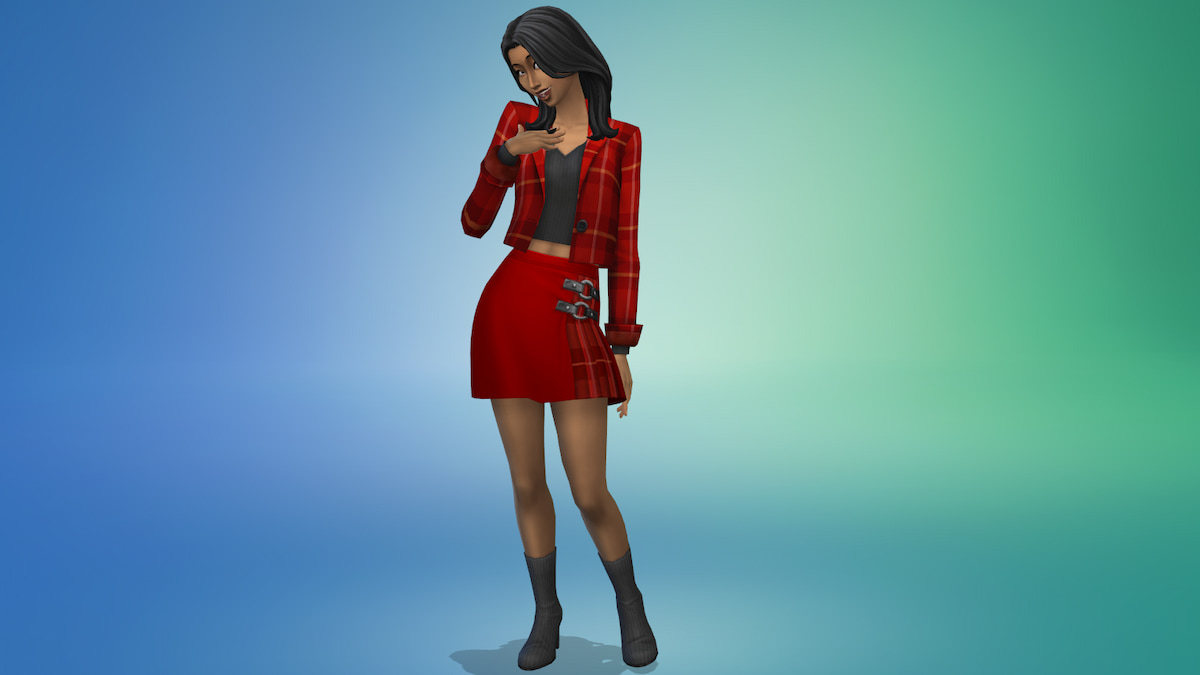 Incheon Arrivals gets its name from a city in South Korea. More specifically, it plays with the South Korean concept of Incheon Airport fashion, which has its own aesthetic of comfortable and chic clothing. This Kit is full of CAS items that represent this style, with both feminine and masculine fashions. Loose-fitting clothing is a central focus of this pack, but there are also many well-fitting choices.
Industrial Loft Kit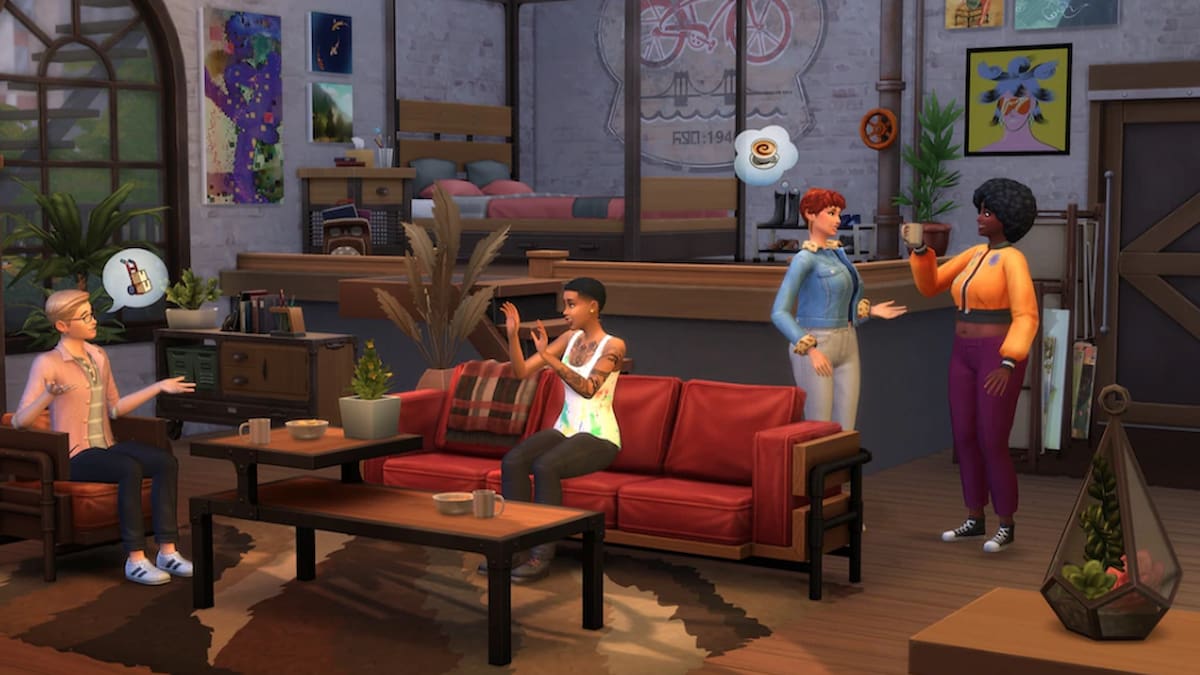 Want to live the true Urban lifestyle? Then check out the Industrial Loft Kit. With features including rustic pipes and furniture/decor, the designs are very contemporary. This Kit has been criticized for skimping on how much is given, but the design of the pack is impressive enough to make up for this for many. Create the ultimate exposed-brick New York loft for any of your Sims with this pack.
Courtyard Oasis Kit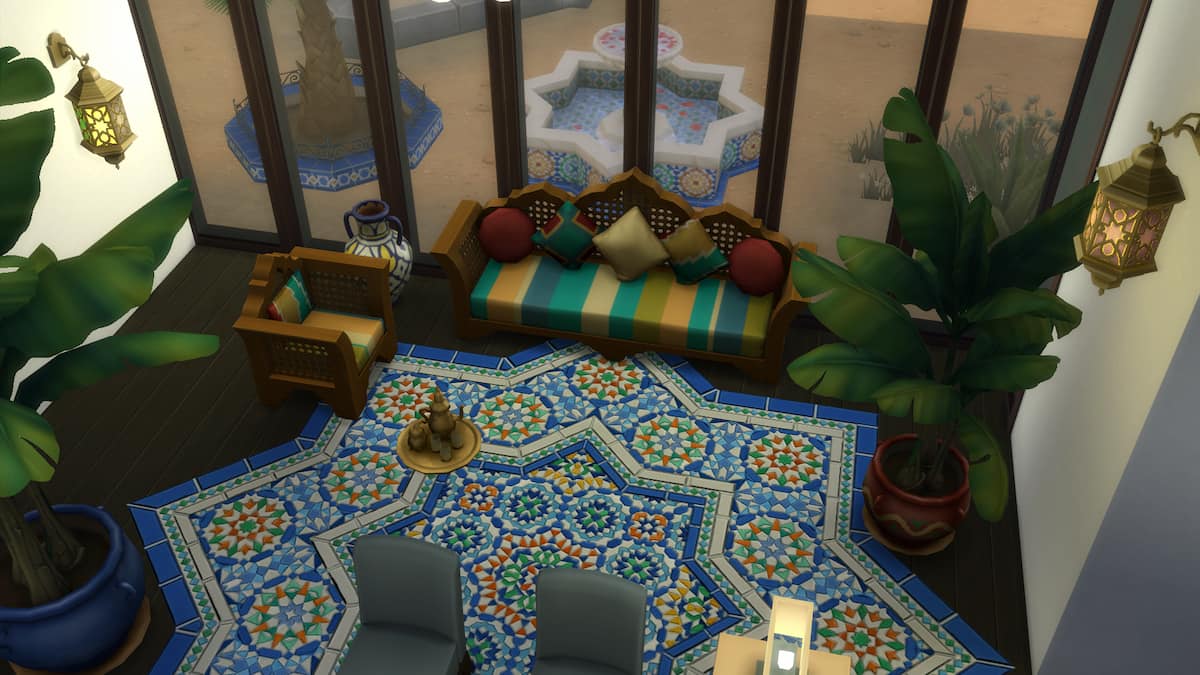 Courtyard Oasis is yet another kit with Build/Buy items that can suit indoor, patio, and even courtyard options. What sets it apart from a few of the others is its Mediterranean inspiration. Use floor decals, furniture, clutter, stairs, and more to turn your lot into a paradise. This Kit is very colorful and features plenty of bang for your buck.
Want to know more about DLCs in The Sims 4? Check out Here are the Best Sims 4 Stuff Packs on Pro Game Guides.