Fans are understandably excited whenever a new expansion pack is released for The Sims 4. In all of that excitement, though, there may be some hesitation. With a hefty price tag, players (including me) want to be sure that the cost is worth it. That's why I bought the Horse Ranch pack, played it, and have the answer for you!
Is it worth buying The Sims 4 Horse Ranch Expansion Pack?
The Sims 4 Horse Ranch has a lot to break down. To help you decide whether the pack is worth buying, we should look deeper. Observations can be made not only about gameplay, but also on CAS, Build/Buy, and others. I noted down the features that stuck out to me in Horse Ranch and divided them into pros and cons.
All Pros in The Sims 4 Horse Ranch
Big new world, Chestnut Ridge with 13 lots
Chestnut Ridge has easter eggs and beautiful scenery throughout to create an immersive world
Lots of gameplay on ranches to keep players busy
Extensive CAS for horses with body paint, hair colors, accessories, and other customizations
Two new events that promote a sense of community
More CAS content than usual for masculine Sims
CAS content for Sims is unique and adds value for players
Extra gameplay features, like nectar-making and caring for mini-animals are surprisingly in-depth
All Cons in The Sims 4 Horse Ranch
No new WooHoo spots for Sims
New deaths for Sims not included
Not much content geared towards Infants, Babies, Toddlers, Children, or Elders
Two new aspirations are too easy to complete
No wild horses, which were featured in past Sims games
The Equestrian Center for horses is a rabbit hole, meaning you don't actually follow them inside the venue
Lack of family content while living on ranches
Players who aren't extremely invested in ranch life and horses will grow tired of the pack quickly
The Build/Buy style may not mix well with other packs
No focus on cross-pack compatibility
What do you get with Sims 4 Horse Ranch?
You get lots of content within The Sims 4 Horse Ranch, since it is a sizable expansion pack. To be more specific, I took stock of what was added to the Horse Ranch pack and separated it into three helpful categories.
Horse Content
Get horses via CAS, breeding, or adoption
CAS accessories for horses, like unicorn horns and leg-warmers
Competitive shows for horses
Raise horses from foals with different interactions and animations
Ranch Content
Animal homesteading content, like fertilizer and wool
Mini-goats and mini-sheep
Hire Ranch Hands to help you with ranch/farm work
New events, Ranch Animal Day and Ranch Gathering
Sims & Miscellaneous Content
Nectar (wine) making
Western-style clothing for Sims
Two new traits, Horse Lover and Rancher
Two new aspirations, Expert Nectar Maker and Championship Rider
A secret cave in Chestnut Ridge with rabbit hole gameplay that is surprisingly fun and challenging
Is Sims 4 Horse Ranch worth the cost?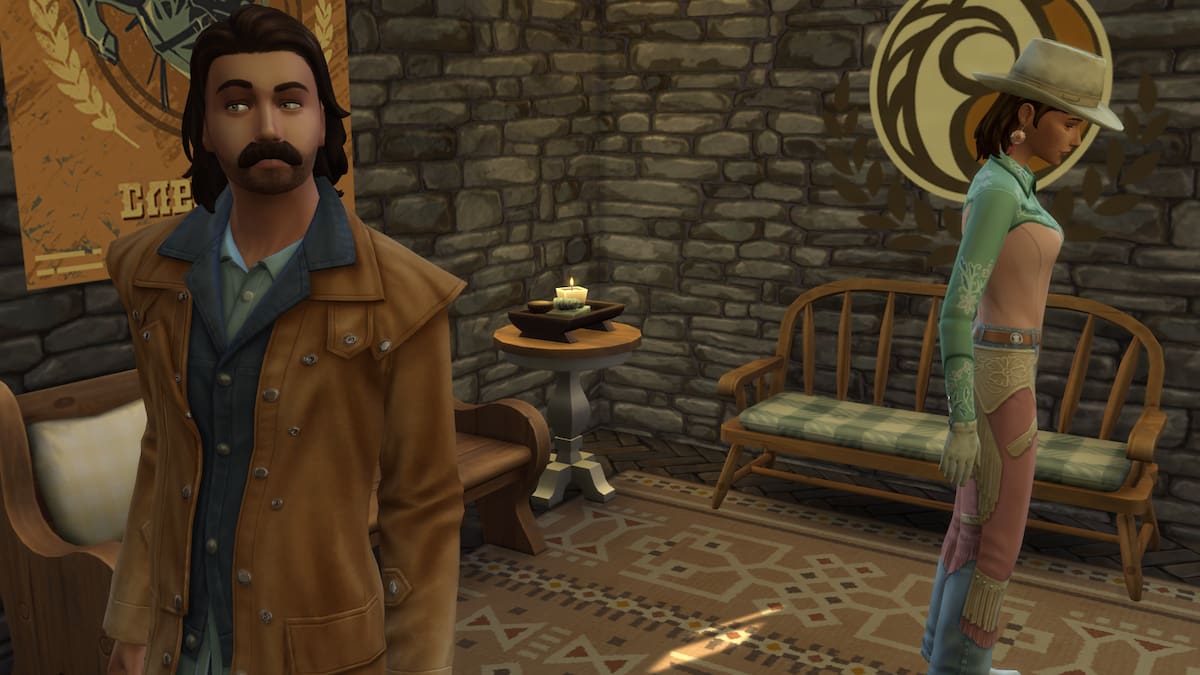 Coming in at a price tag of USD$40, Horse Ranch isn't a cheap expansion. This means that whether or not the cost is worth it will be a very personal decision. If you're someone who has wanted horses in Sims for a long time, this pack is definitely worth it for you.
For players less excited about horses but do like ranch living, this pack is still worth playing. But these players may be better off waiting for a sale. Sims 4 fans that already own Cottage Living and aren't interested in other animal-based packs are probably better off passing on this one.
Want to read more about farming in The Sims 4? If so, check out How to Plant Seeds in Sims 4 on Pro Game Guides.