With four playable characters in Slay the Spire, deciding which character you feel like playing can be difficult. Each character possesses a drastically different playstyle, with a unique and exclusive deck. Due to individual character strengths and weaknesses, some characters are naturally more difficult than others. Here is a list of all classes in Slay the Spire, ranked by difficulty.
Slay the Spire characters, easiest to hardest
The Silent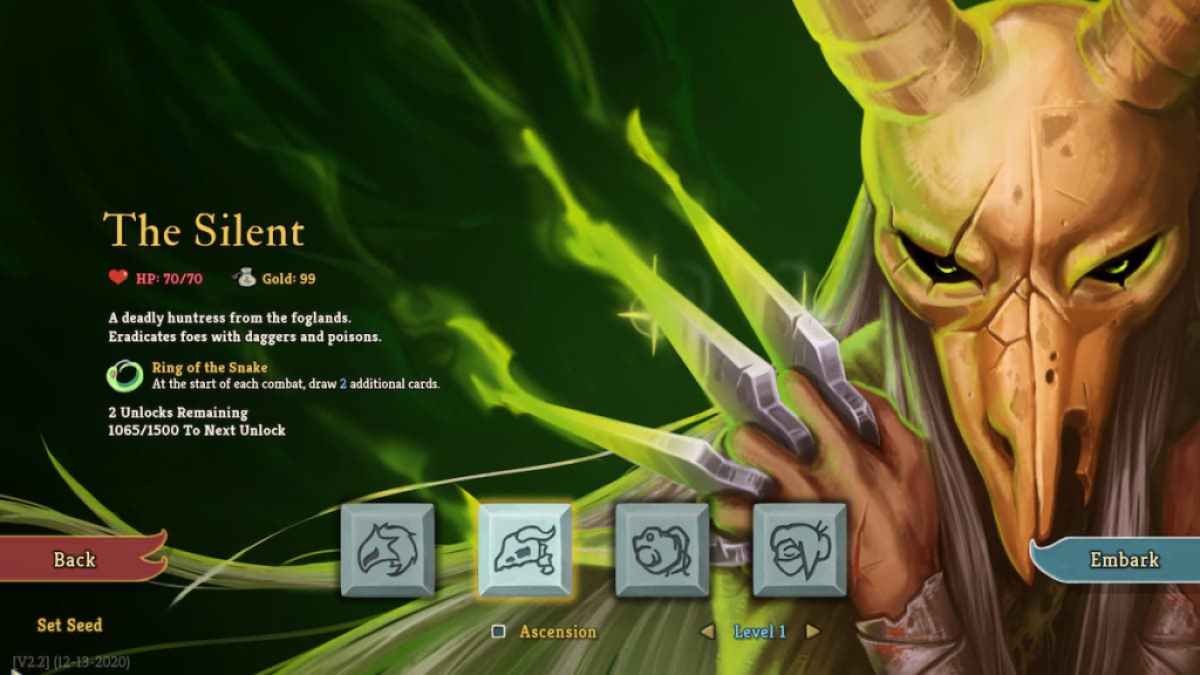 The Silent possesses the smallest number of HP, intended to make her a glass cannon. However, she also utilizes a powerful deck to defeat her enemies, full of Poison and Shiv cards. Her deck allows her to be powerful in both the early and late portions of the game, although she especially thrives in the late game. The Silent possesses some of the best Powers in the game, including After Image and Envenom. Due to these numerous forces in her favor, The Silent is the easiest class in Slay the Spire.
The Ironclad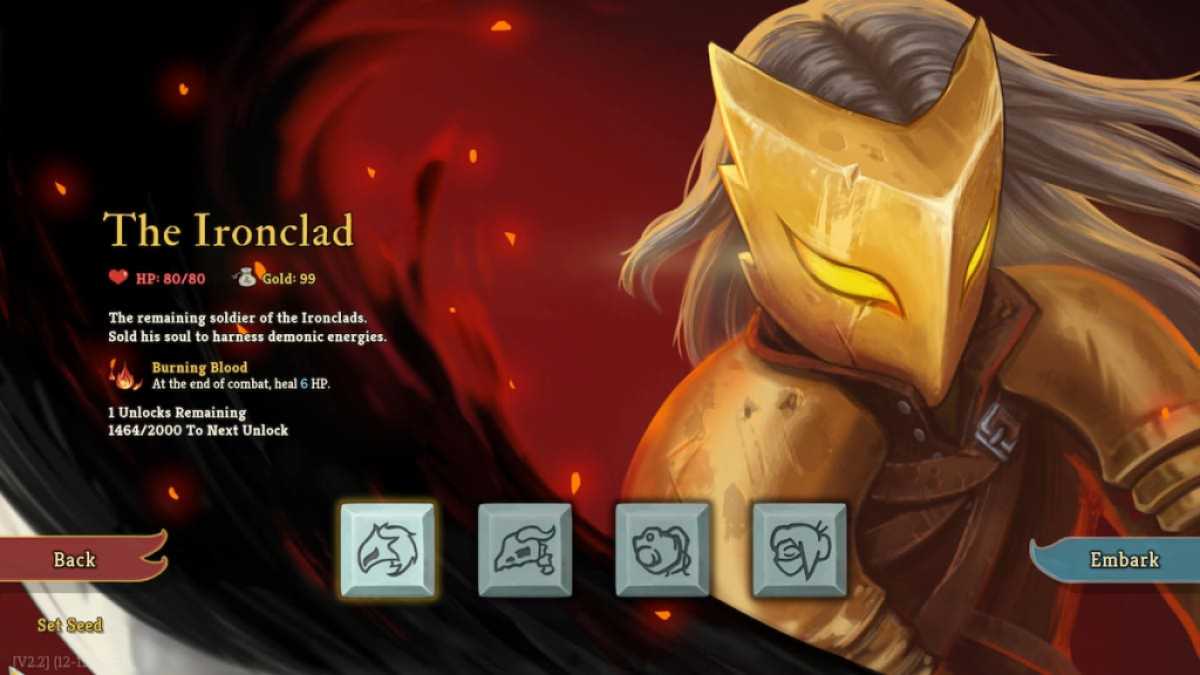 Although The Ironclad may seem like an obvious candidate for the easiest class due to his health regeneration and forgiving mechanics, only a few of his strengths are truly game-changing. The Ironclad is an excellent defensive class, but several of his cards get in his own way. Cards like Blood for Blood, Hemokinesis, and Brutality rely on the loss of HP, failing to provide power without an inconvenient sacrifice. This makes The Ironclad a more difficult class to play since players must constantly deal with self-inflicted dangers to win.
The Watcher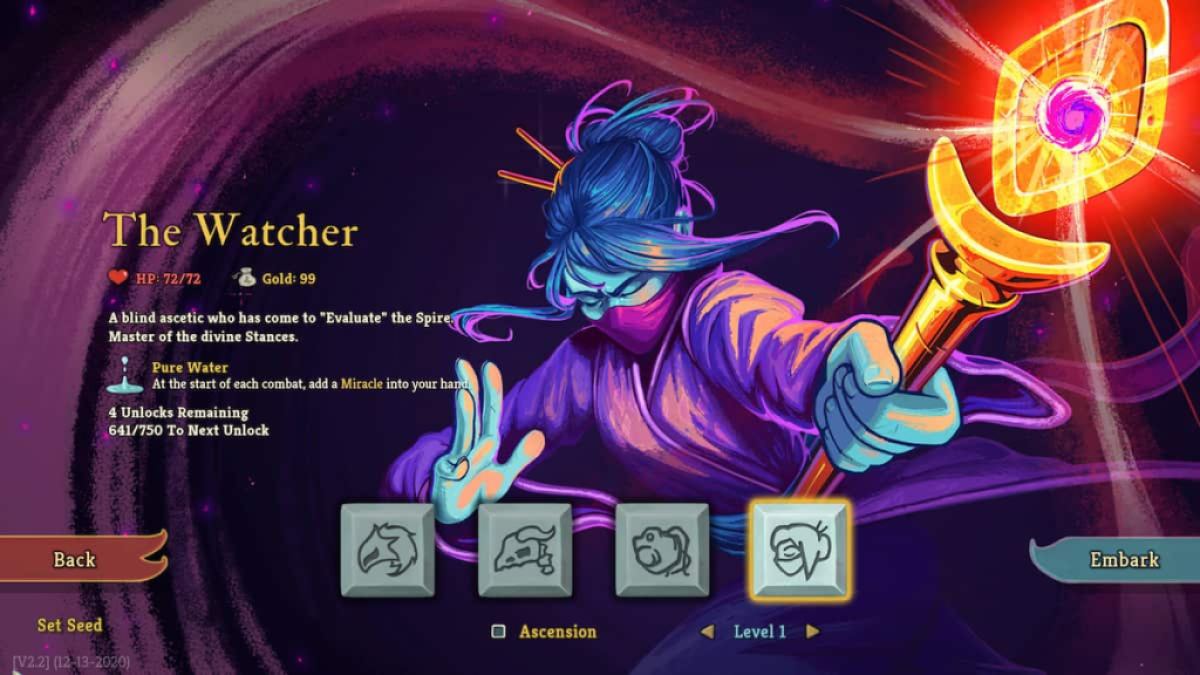 The Watcher is extremely powerful, but she can be cut down easily after a foolish action. To balance her strong deck, The Watcher possesses only 72 HP, forcing players to watch their health carefully. She switches between stances during combat, quickly shifting between defensive and offensive positions. Some of these stances grant her massive damage, but they cause her to receive double damage. If players can manage this unique mechanic, The Watcher can be used to demolish enemies in her way.
The Defect
Where The Watcher is like playing checkers, The Defect is like playing chess. While The Defect has the potential to become decently strong, he is incredibly hard to learn. His unique channeling mechanics require you to relearn the game through a different lens and constantly micromanage your Orbs. The Defect is not a weak class by any means, but he has a high learning curve that may bring frustration to newer players.
For more Slay the Spire guides, come check out How to beat the Time Eater boss in Slay the Spire – Strategies, deck synergies, and more here on Pro Game Guides.