There are many different upgrades in Slime Rancher 2. Some are good for traversal, and some are good in high-tension combat situations. The Water Tank is handy for players on higher-difficulty settings that need a quick way to take down enemies. These upgrades can be tough to unlock when you're just starting, but this guide can help.
How to unlock the Power Core in Slime Rancher 2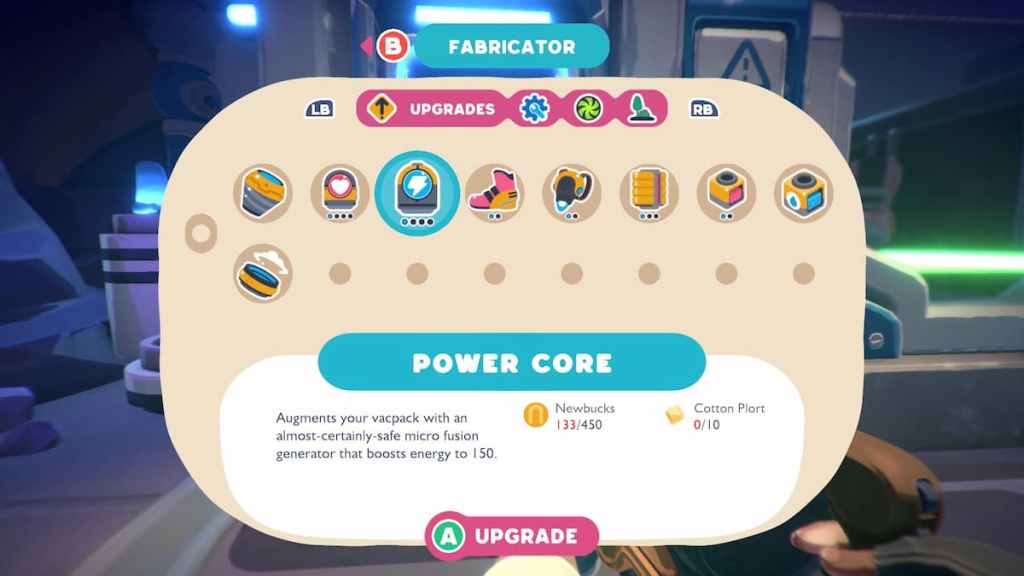 The Power Core upgrade requires materials that are pretty easy to come by. Newbucks and Cotton Plorts can be obtained near the beginning of the game. Players should use that to their advantage and unlock this upgrade early.
450 Newbucks - Obtained by selling Plorts at the Plort Marketplace.
10 Cotton Plorts - Dropped by Cotton Slimes when they are fed.
What does the Power Core do in Slime Rancher 2
The Power Core is very useful in Slime Rancher 2 as it gives players extra energy. This means they can run longer and further without having to stop and rest. It is a great upgrade to grab early in the game.
Related: What difficulty options should I choose in Slime Rancher 2?
Where to Unlock upgrades in Slime Rancher 2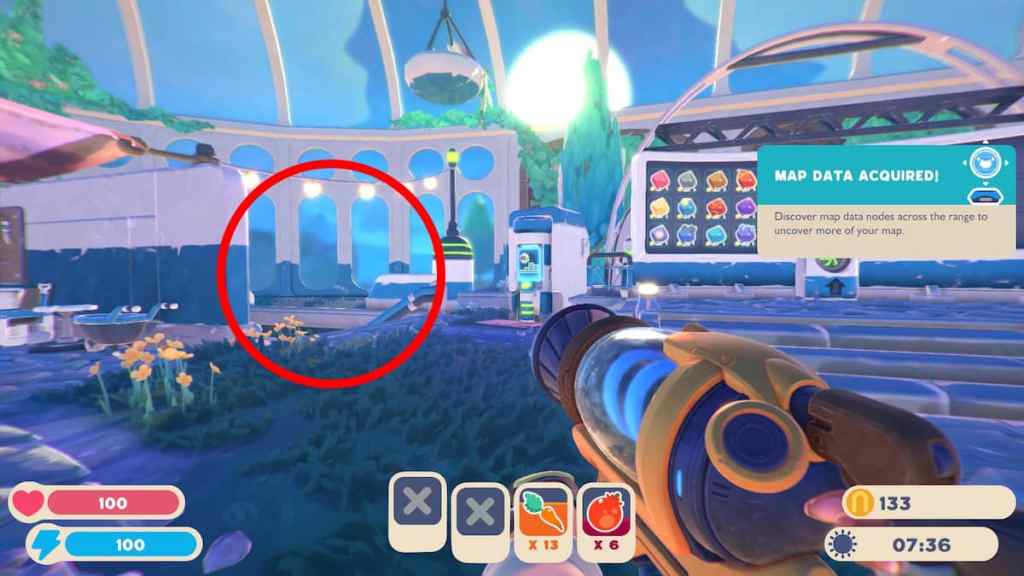 To unlock upgrades, players first need to find the Fabricator. This machine is located below the base in the Conservatory. It can be found by heading down the dark staircase to the left of the Plort Marketplace shown in the picture above.
Interested in other helpful Slime Rancher 2 guides and want to read more? Check out All Map Data Node locations in Rainbow Fields in Slime Rancher 2 on Pro Game Guides!