One of the more unique game concepts in recent memory, Slime Rancher is a story game wherein the player uses a vacuum gun to pick up and shoot objects and Slimes. The story itself sees the player following in the notes and footsteps of a traveler who came to this place before them, culminating in a twist ending that was equal parts frustrating yet oddly satisfying. However, past the end of the story, there isn't a ton of stuff to do, especially if you don't enjoy optimizing your ranch to its full potential. Because of this, mods are a great way to spice up the game, so here are 10 of the best mods for Slime Rancher.
What are the best mods for Slime Rancher?
Slime Rancher Mod Loader
By far the most important mod on this list is the Slime Rancher Mod Loader, or SRML for short. This mod, as its name suggests, allows for the loading and activating of other Slime Rancher mods, making it necessary to use any mods in the first place. Now, that is not to say you can't load up mods yourself, but the time this mod saves in the long run is invaluable.
Its creators, veesus mikel heir and Lionmeow, put the mod over on Nexus Mods along with instructions, bug fixes, and plenty of other information to help players get started.
More Vaccables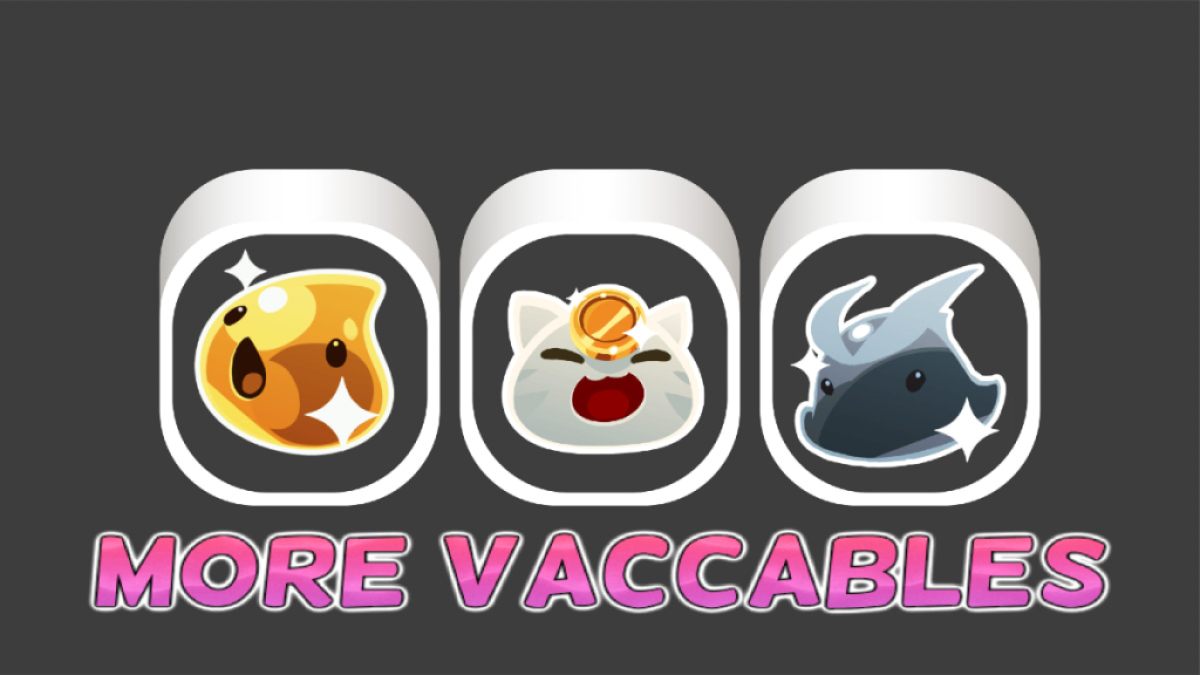 There seems to be a trend between veesus mikel heir and Slime Rancher's most popular mods, as once again one of their creations, the More Vaccables mod, is one of the highest rated and most downloaded. Found over on Nexus Mods, this mod allows the player to pick up things that normally are not able to be picked up, including Largos. Furthermore, it also causes Gold Slimes and Lucky Slimes to stay where they are rather than running from you, making it much easier to grab them.
On its Nexus Mod page, there are instructions on how to download and run the mod. For this mod and the rest of the mods on this list, downloading SRML is recommended.
Singularity Slimes
The last, but not least, of the mods by veesus mikel heir is the Singularity Slimes mod. This mod functions to add two new Slimes to the game, those being the Black Hole Slime and the White Hole Slime. These two Slimes are designated separately, but physically act as one Slime that cannot be separated. This means that you cannot pick up one and leave the other behind. They each have a unique ability, with the Black Hole Slime sucking in anything nearby, including you, while the White Hole Slime shoots out whatever the Black Hole Slime sucks up, turning it into Plorts.
While not a massively game-changing mod, it is a fun one that adds a unique pair of slimes that will cause their own unique brand of chaos when they begin to suck up and eat everything in sight. If you're looking to download this mod, there are directions on its Nexus Mods page, and note that SRML is recommended.
Growable Ginger and Kookadoba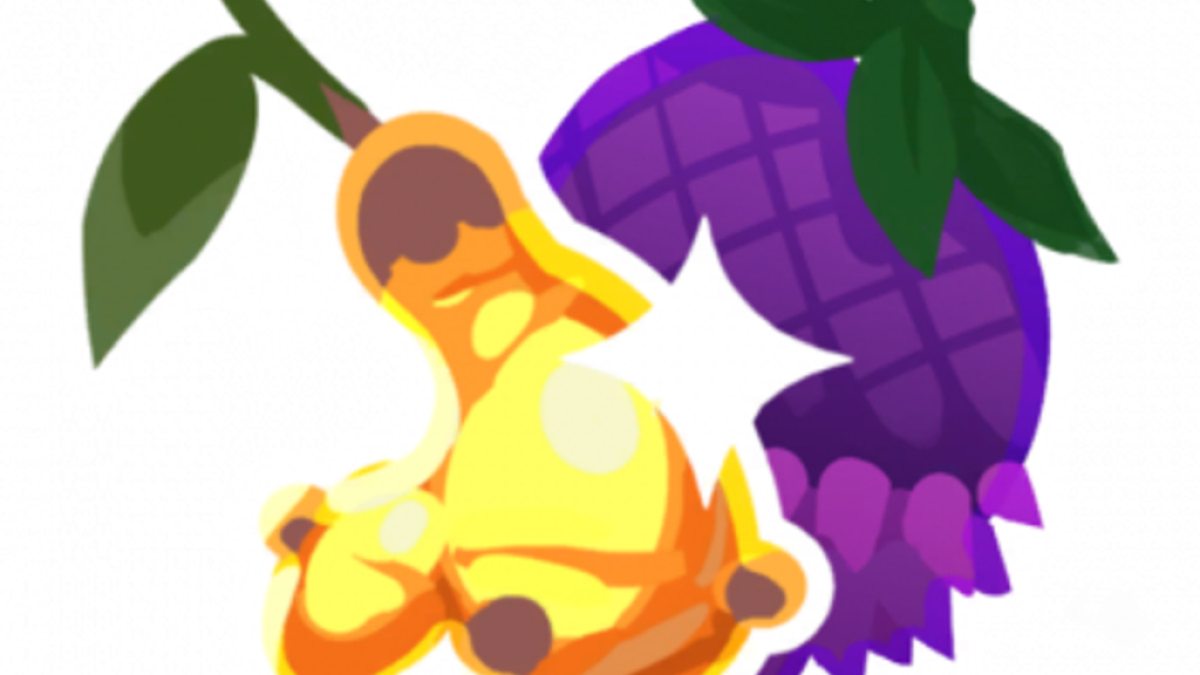 As this mod's name suggests, it is a Slime Rancher mod that allows for the very convenient growth of Gilded Ginger and Kookadoba. This is a major boon for players due to how scarce both of these plants are. With Gilded Ginger only spawning in two locations in one part of the map once per day, gathering rate is abysmal. The same goes for Kookadoba, which can only be found in The Wilds randomly growing or within Saber Slime Mudballs.
Though the methods are not as straightforward as placing the plants in the ground and waiting, this mod allowing for the growth of these plants is huge for saving time and mass production. For those looking to give it a try, head over to the Nexus Mods page to give some support to the mod's creator, MegaPiggy.
More Largos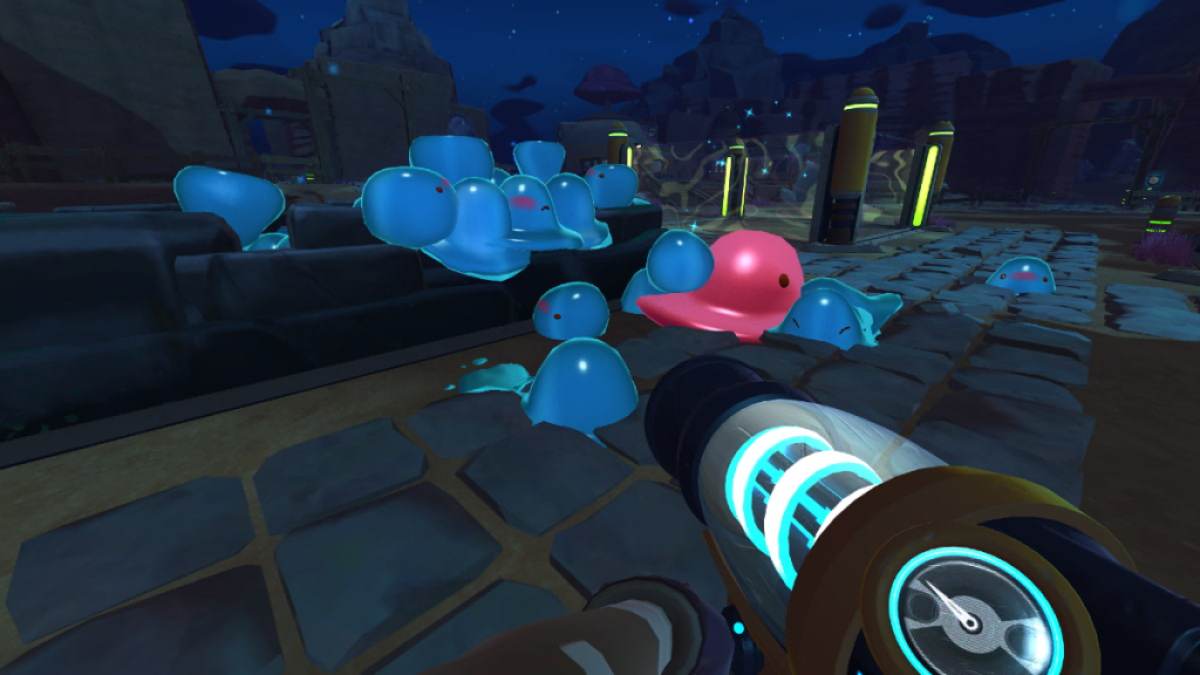 The endgame of Slime Rancher will typically involve the creation of plenty of Largo Slimes. Largos are a cross between two different Slime types that grows very large and will yield two Plorts when fed. However, in the base game not all Slime types can become Largo Slimes, with types like Puddle, Fire, and Gold slimes being unable to do so. This mod by Lionmeow changes this, allowing certain Slime types to turn into Largos.
Not only does this diversify the game, it also makes ranching these slimes much easier and more cost effective. For those wishing to expand their Largo portfolio, the mod's main page on Nexus Mods offers the download and explains how to run it.
Shiny Slimes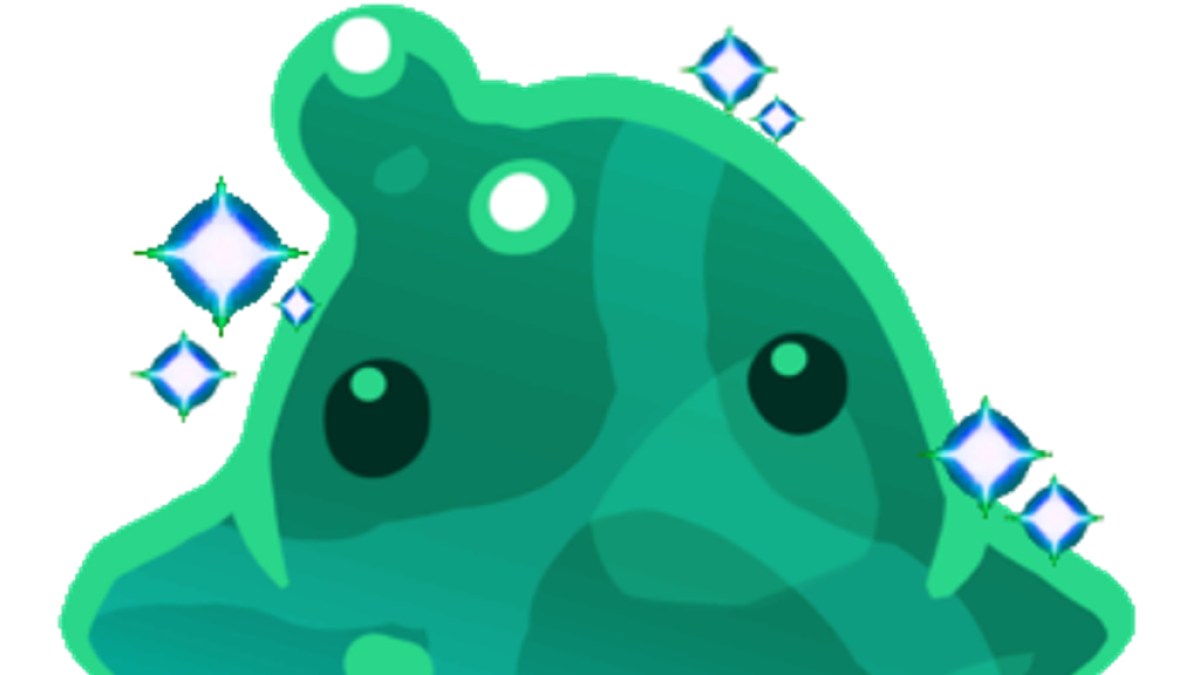 Slime Rancher was already a game about locating and gathering the rarest Slimes a player could find, but this mod by ShinySlimeDevelopment takes this concept to the next level. Introducing Shiny Slimes, a mod that takes a note out of Pokémon's book by incorporating shiny forms for every Slime in the game. Appearing at a heavily reduced rate, these Shiny Slimes do not do give anything special themselves, but they do look noticeably unique when compared to their normal forms, making for an extra form of collection for players to strive for.
For any players taking a "shine" to this mod's concept, you can go download it now on Nexus Mods, but be sure to follow the directions on the main page.
Related: All types of Plorts and where to find them – Slime Rancher 2
Shadow Slimes
A mod by DogeisCut, as the name suggests this mod adds a brand new Slime to the game. Called Shadow Slimes, these Slimes have a very unique appearance, with a mix of red and black hues that give them a shadowy appearance. They also grow three times their normal size when upset, so be sure to take good care of them! Also, they only eat meat, making them quite a challenge to take care of without a constant supply of Hen Hens.
Adding a cool-looking yet challenging new Slime to the game is always a welcome addition to Slime Rancher, so if you're looking to download this mod, head over to its mod page on Nexus Mods.
Tarr Rancher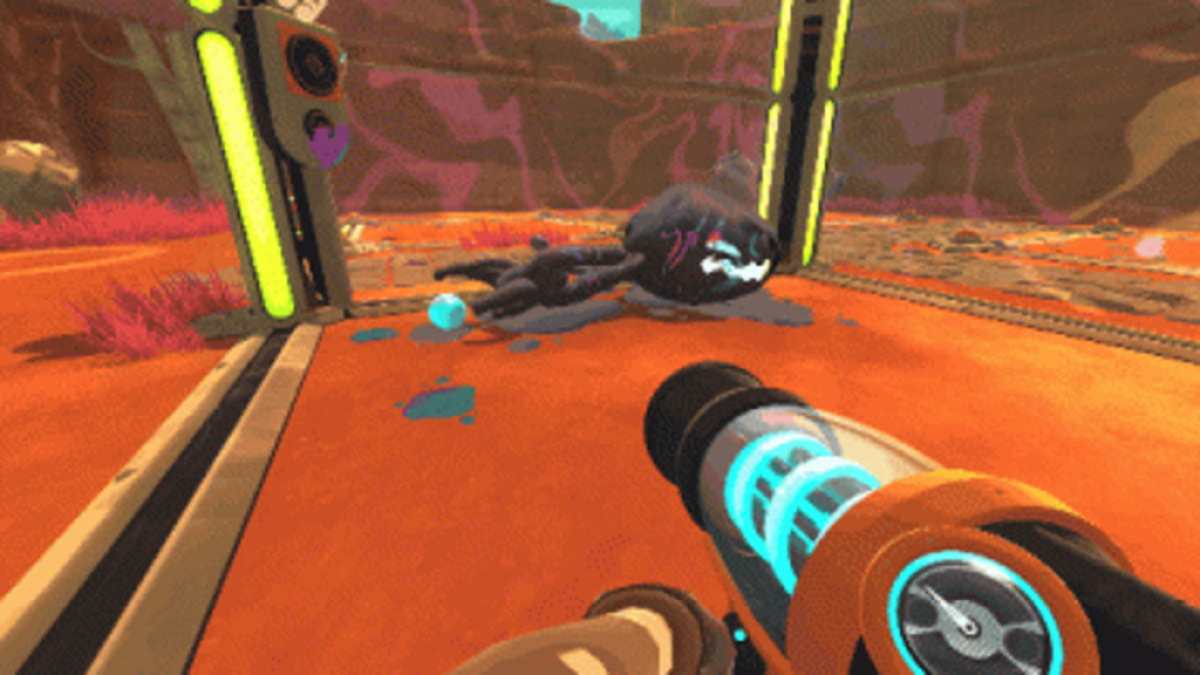 In Slime Rancher, you run into your first Tarr pretty early into the game, and from then on probably wonder why Tarr cannot be ranched? Sure, they're very dangerous and can destroy an entire ranch in a matter of minutes, but this should mean they carry some sort of value, correct? Sadly, in the base game Tarr only serve as enemies, but in Lionmeow's Tarr Rancher mod, players can finally capture and ranch these dangerous beasts. They will even drop Tarr Plorts when fed, making them not only an interesting challenge to ranch but a worthwhile one as well.
For the many Slime Rancher players who have always dreamed of ranching these cool-looking menaces, head over to the Tarr Rancher mod page on Nexus Mods for directions and downloads.
Twinkle Slimes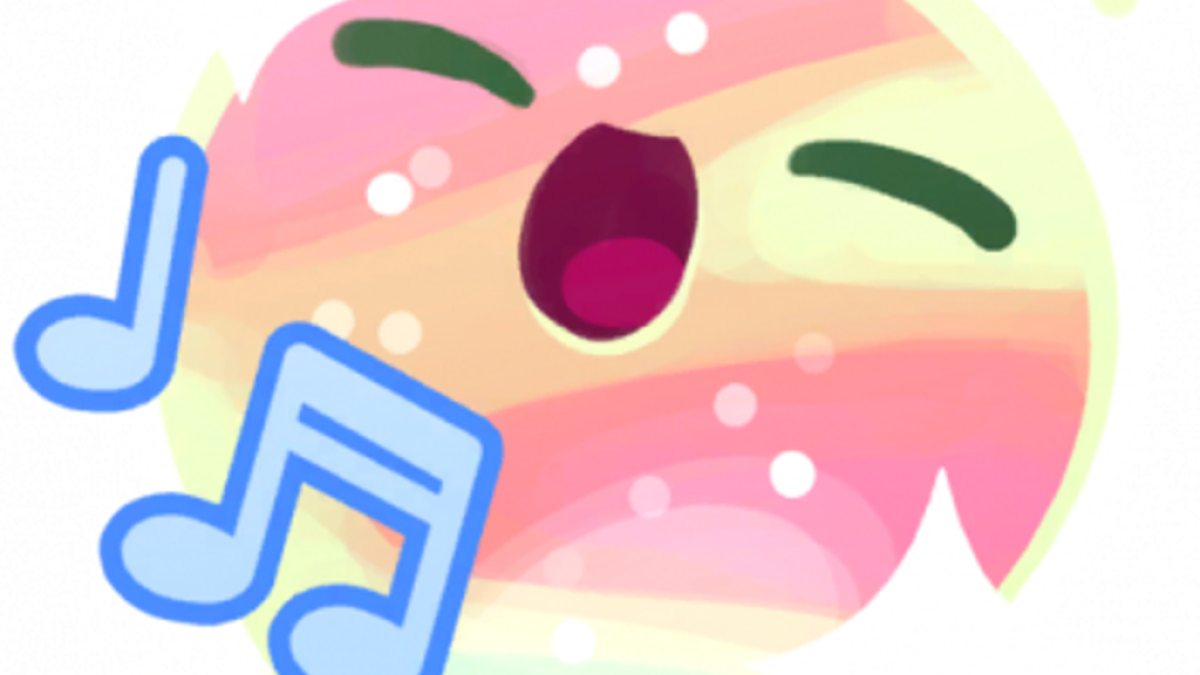 If you have ever wanted to spice up your ranch with some tunes, look no further than MegaPiggy's Twinkle Slimes mod. This mod makes the incredibly rare Twinkle Slime catchable, ranchable, and valuable, adding yet another great Slime for players to take care of. These Slimes will also sing and can be used to create a Jukebox, allowing you to play music across your ranch. With these and many other features added with this mod, Twinkle Slimes is a great pickup.
Head over to the Twinkle Slimes mod page to download it, but be sure to follow the directions and read the notes, as MegaPiggy makes some important suggestions for helping the mod to function.
Pure Saber Slimes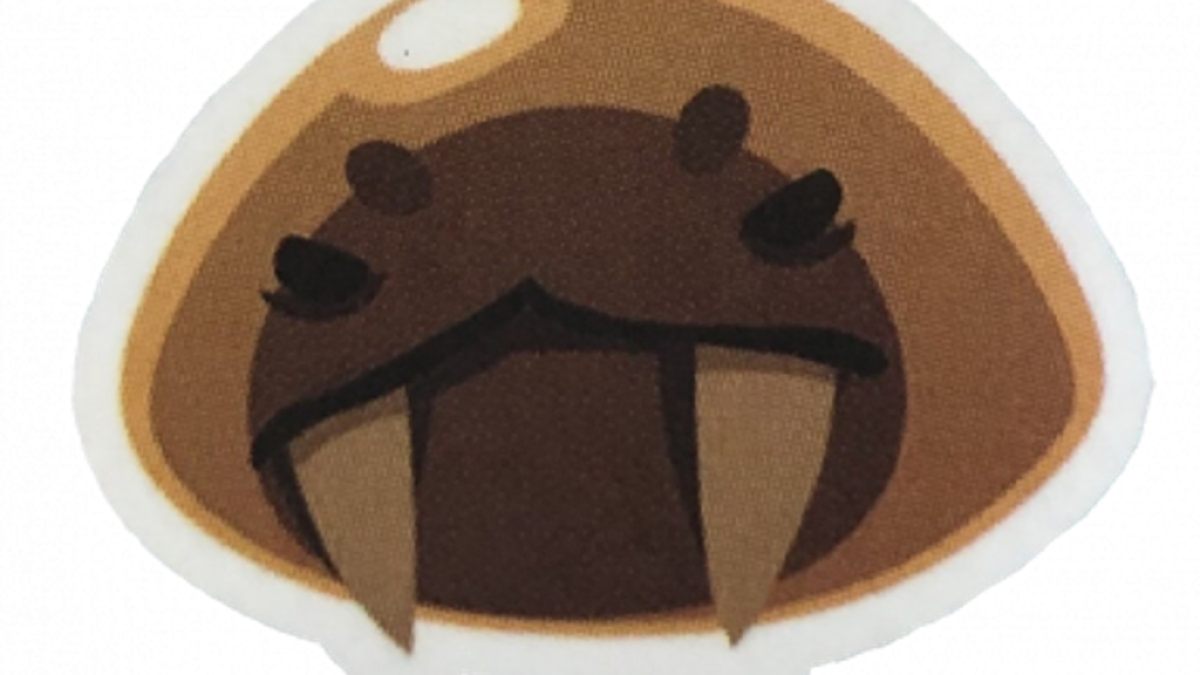 Rounding off the list is another mod by MegaPiggy, this time adding the ability to vacuum and ranch Saber Slimes as well as allowing them to spawn throughout the wilds. Saber Slimes have always been a really cool Slime with a unique appearance but being unable to be ranched made them more of a distraction than anything. However, with MegaPiggy's mod, now Saber Slimes have been given importance, and can be used to spice up any ranch with their presence. Furthermore, with them being able to spawn anywhere and more frequently, they are much easier to find as well.
Head over to Nexus Mods to find the Pure Saber Slimes mod page and directions, then get ready to add another unique Slime to your ranch.
Want more information on Slime Rancher? Check out All Treasure Pod Locations in Slime Rancher 2 and All Slime Locations in Slime Rancher 2 – Favorite foods and storage from Pro Game Guides!