In Smalland: Survive the Wilds, a survival game similar to Grounded, you'll always be on the look out for new materials. As you get to crafting and establishing your base, you'll start to notice that certain components to build better tools and weapons can't be found nearby your starting point. Unfortunately, the game doesn't always give you much guidance on where to find them.
Take Flint, for example. It is critical for building better tools and gathering more unique materials in the early game, but can't be found anywhere nearby the Burrow you start in. Don't worry, you can still get it without too much difficulty. You just have to know where to find it.
Where to find Flint in Smalland: Survive the Wilds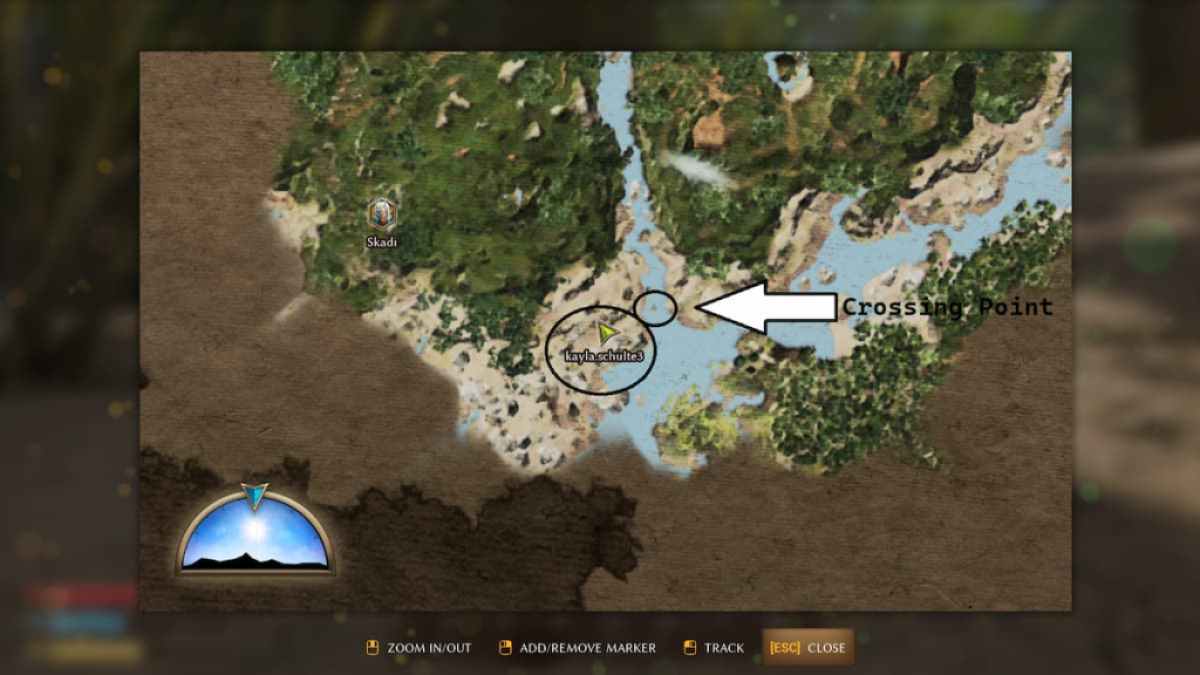 Flint is most commonly found on the beaches south and east of Skadi's location, which you should have marked on your map after speaking to The Elder. To reach these beaches, you'll need to cross the river. There are two main ways to do so. From the starting point, You can cross the river at the large log north of Skadi, then travel south to the beaches. You can also travel south to the beaches, then use the stepping stones at the location marked on the map above to reach the beaches west of the river.
To harvest Flint, you'll need to use a Mandibular Pickaxe. It can be crafted from your Workbench. You'll need one Bull Ant Mandible, five Resin, five Wood, and five Fiber to make it. The hardest material to find is the Bull Ant Mandible. It can be obtained after defeating Bull Ants, the red ants commonly found in the mines nearby Kalev.
What is Flint used for in Smalland: Survive the Wilds?
Flint is used at the Stonecutter to craft better tools and weapons. Some examples are the Flint Hatchet, Pickaxe, and Shears. Finding this material will also unlock better weapons, like the Flint Sword or Spear.
Don't forget to make some Refined Wood at your Stonecutter, too. This is a material also commonly needed to craft Flint tools and weapons. To make Refined Wood, you'll need to combine plain Wood with Seed Oil, which is crafted from Seeds at your Stonecutter.
Looking for more on either Grounded or the new Smalland: Survive the Wilds? Check out Smalland – Release date, platforms, tiny adventures, and more! or Best Armor in Grounded – All Armor Sets, Ranked here at Pro Game Guides.