Sniper Elite 5 features special objectives to complete in campaign missions, including the tricky Kill Challenges. Every mission has a Kill List target and an optional challenge to complete to earn some extra rewards and a mission star. The Kill Challenge in Mission 4 requires you to kill Ehrlich using a rat bomb. Here's how to do so.
Sniper Elite 5 Mission 4 Kill Challenge Guide
How to get the Rat Bomb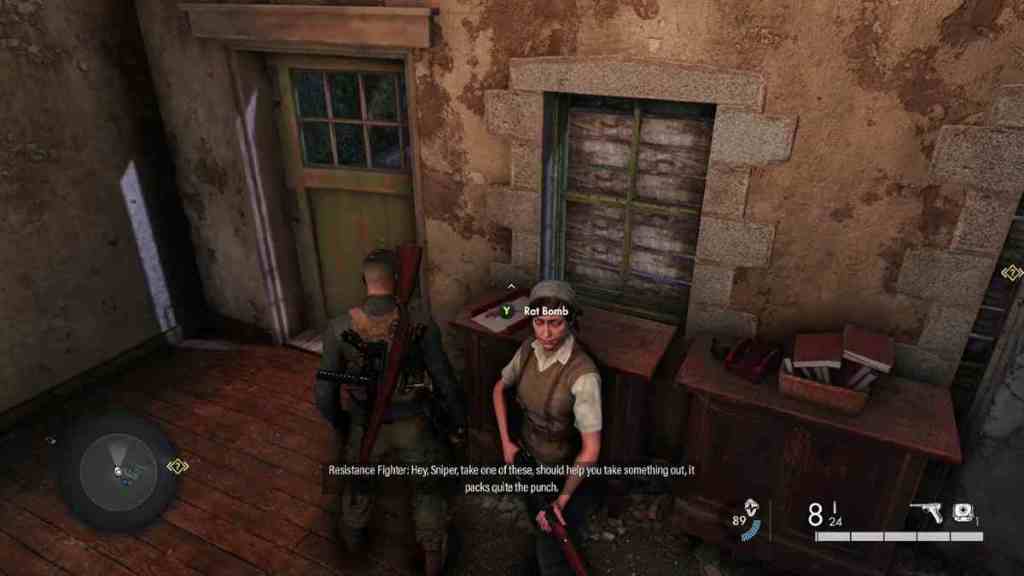 First, you must grab a rat bomb at the beginning of Mission 4 while still in the safe area. When starting the mission, take the stairs up to the exit. There will be a soldier there that will offer you the rat bomb. Grab it by pressing Triangle (PlayStation) or Y (Xbox). Once you have the rat bomb, you will not be able to see it in your inventory, but it's there.
Where to find Ehrlich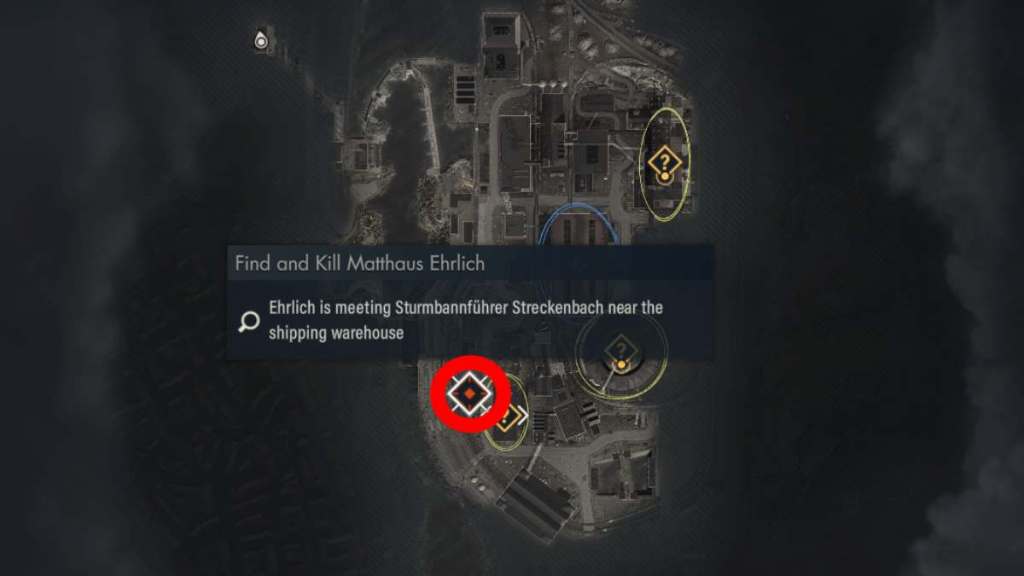 Ehrlich is not the hardest target to find. Early into the mission, you will most likely come across his location. When entering the factory from the starting point, stick to the right side of the map and follow the edge to Ehrlich's location in the Southwest area of the map. His location is highlighted with a red circle, but specifically, Ehrlich can be found in the warehouse in the Southwest area of the map, near the watchtower and patrolling armored car.
How to Kill Ehrlich with the Rat Bomb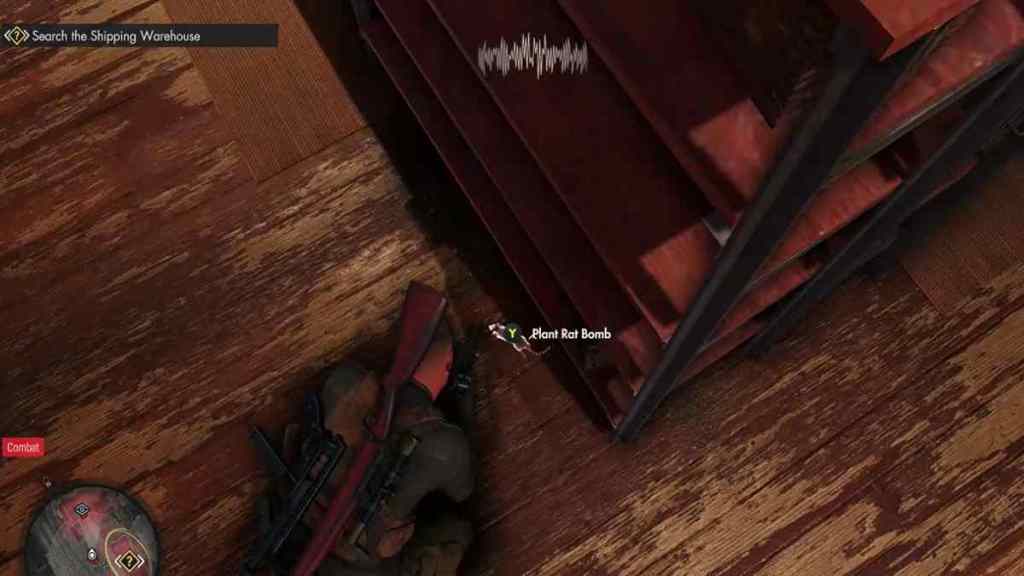 Once you find Ehrlich in the small warehouse, you will notice that there are little highlighted areas near the shelves. Select one and place the rat bomb there using Triangle (PlayStation), or Y (Xbox). The rat bomb must be shot to detonate, and the explosion is not very large, so make sure Ehrlich is close to the bomb. Alternatively, the easiest way to make sure that you complete this Kill Challenge is to sneak in and knock Ehrlich out, place him near the rat bomb, then shoot it.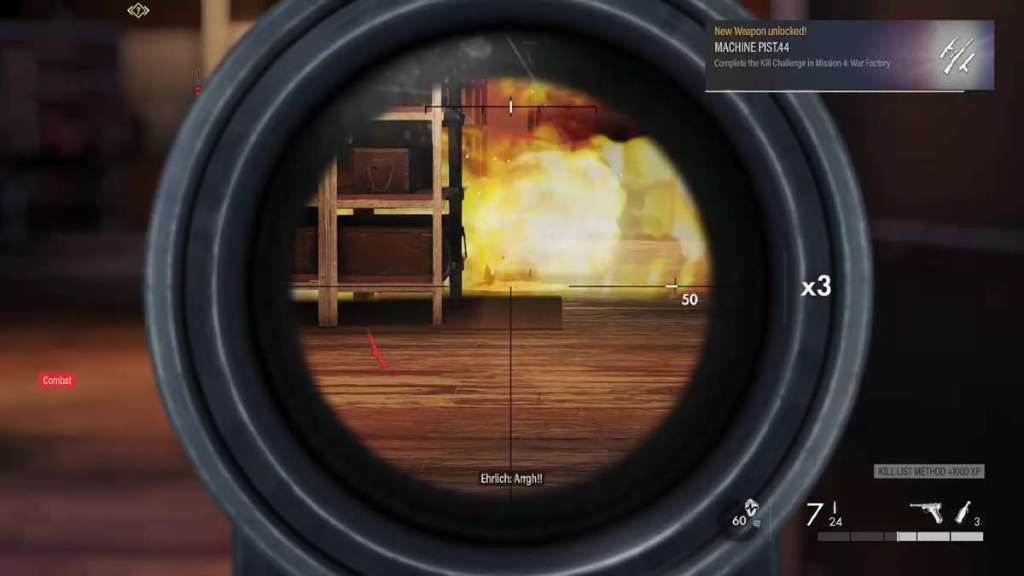 Mission 4 Kill Challenge Reward
Completing the Mission 4 Kill Challenge rewards you with the MPist.44, a powerful SMG that's useful in many situations.
For more Sniper Elite 5 guides, check out Best sniper rifle loadout in Sniper Elite 5 on Pro Game Guides.