In Sons of the Forest, you have to survive through the game fending off attacks from various types of enemies, and building a strong base can make a massive difference. Your base needs to be well-fortified and properly connected, and for this, you'll need to build different types of structures. The suspension bridge is one of these connecting structures, and this is how you can build it in Sons of the Forest.
How to make a suspension bridge in Sons of the Forest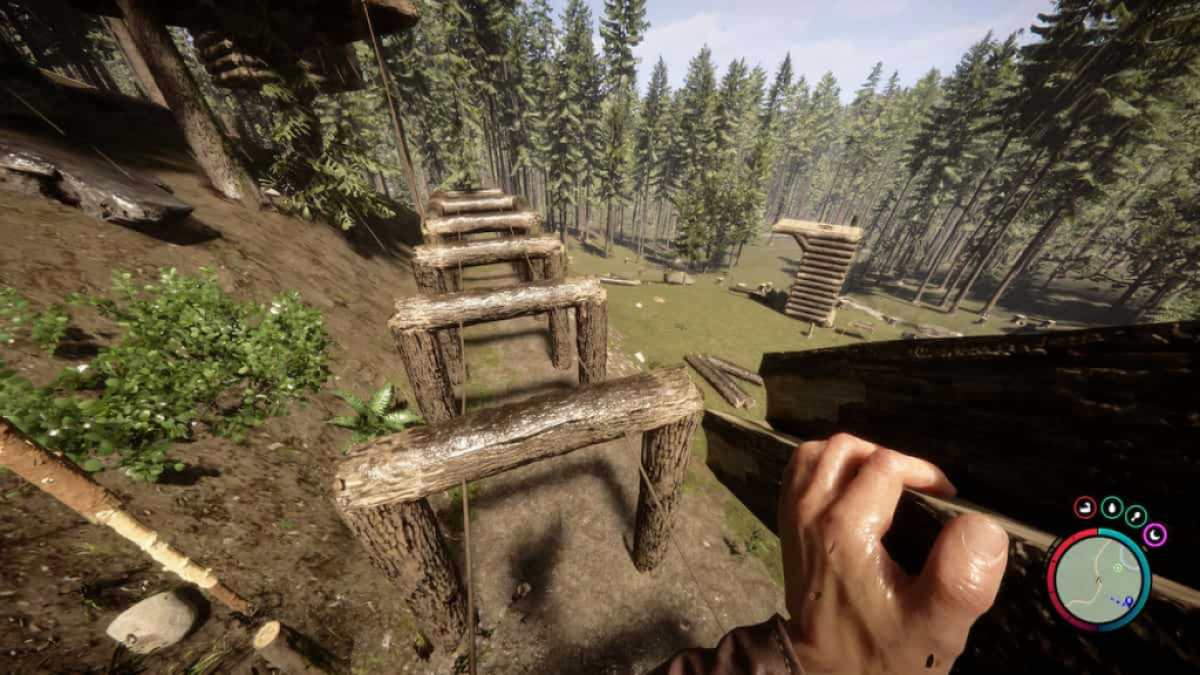 The suspension bridge is one of the basic structures you can build, and it can be used to navigate around your base. The concept is really simple, and you'll only need wood and ropes to build a suspension bridge. Start by sticking two parallel logs on the ground with space in between them. Now place a third log to connect the first two logs from the top. This creates a basic rectangular structure that works as the foundation of the bridge.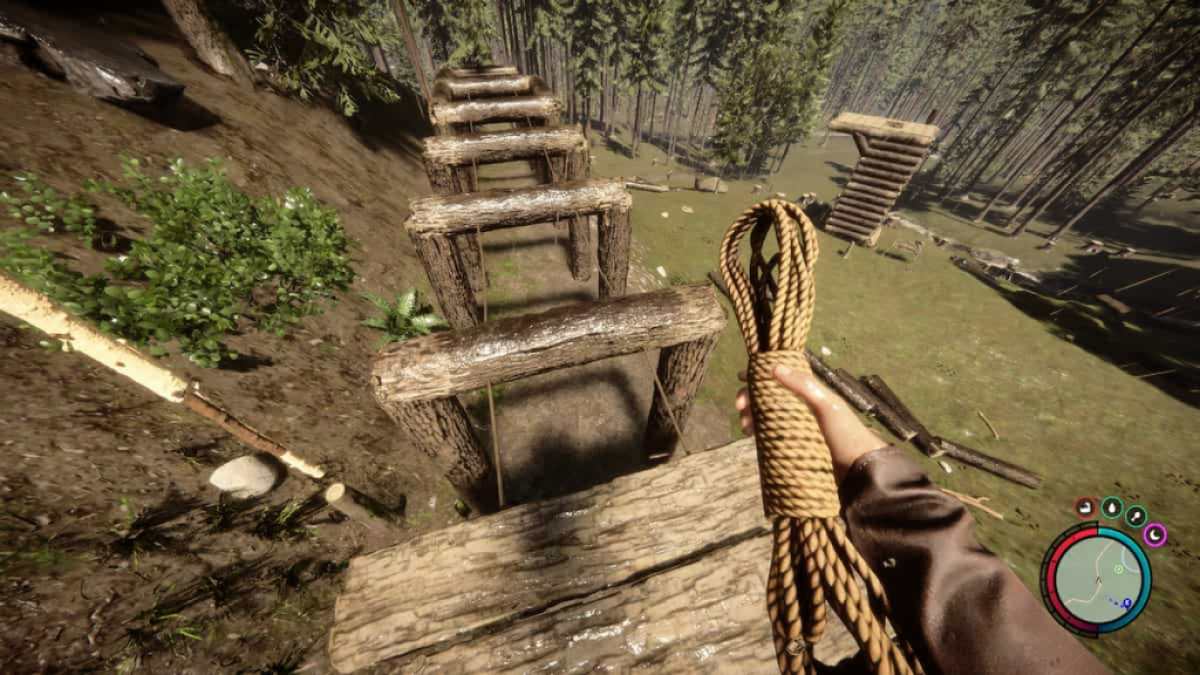 Repeat the process by building similar structures, but make sure they have a one-log distance between each other. Build a row of foundational structures using three logs for each pillar. Once that's done, you need to find ropes. This material is rather common in the game, and you'll find them in front of caves, at camps, and several other spots across the map. As for wood, you can chop it down with the Axe in your emergency bag. We recommend finding the Chainsaw or the Firefighter Axe to cut down trees faster.
Now, get in between the pillar structures, and equip the rope in your hand. You'll notice that the rope is extending a white arrow line as shown in the image above. Pull this line and connect it with the pillar in front to create the base for placing planks. After the base structure is ready, start placing planks on the ropes to complete the suspension bridge. Keep in mind, while placing parallel logs, you'll often find that one of them is bigger than the other. If this happens, you cannot place a connector log on top. To resolve this, simply bring out your Axe and chop the top portion of the bigger log.
Wondering how to explore the Shovel cave in Sons of the Forest? Check out How to get the Rebreather in Sons of the Forest and How to get rope and the rope gun in Sons of the Forest on Pro Game Guides.