Placing the outline of a build in Sons of the Forest is the easiest way to gather materials to build. With the companion system, it is made even easier compared to the system from the first game. Not all builds will have standard blueprints though, and will instead require that players make things by placing them in the open without a blueprint. This is how the building system works in Sons of the Forest.
How the building system works in Sons of the Forest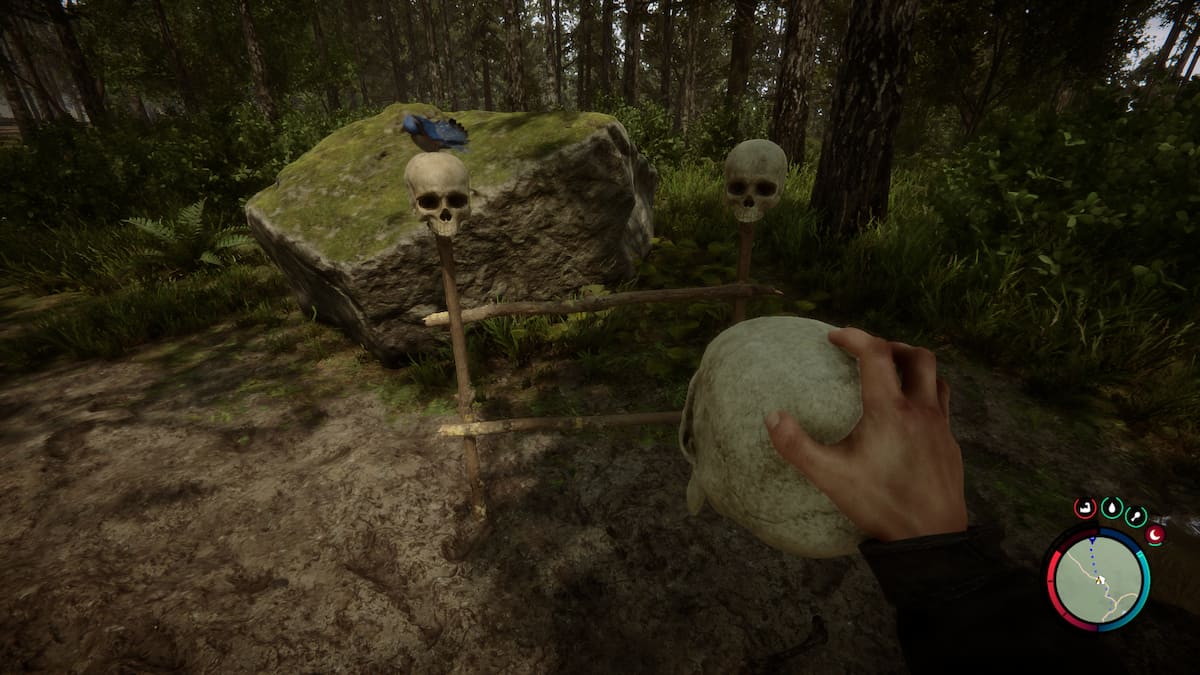 There are two main ways to build things in Sons of the Forest. Some items, like the tarp and sticks, can be placed in the ground and do not require the Guide Book's blueprint system. To know what to do with these items, players can look in their Guide Book to view all the steps needed to make a tent to get through their first night of the game. The campfire can also be made in this way as well and just requires players to equip sticks and rocks and place them down near each other.
Related: How to survive the first night in Sons of the Forest
The other building option is to open up the Guide Book and Switch Views. This will open up all the various buildings and structures that can be made. By clicking on the picture of what the player wants to make, they can place a blueprint down and the items required will be displayed on screen. Gathering the materials and placing them will eventually finish the build. Players can have multiple blueprints up at a time. The Log Cabin, for example, needs specific log cuts and will automatically cut the logs when interacting with the blueprint.
To know how the Crafting System works as well, check out Sons of the Forest crafting system, explained on Pro Game Guides.