Soulstice is a spectacle fighter that focuses on two sisters with extraordinary powers, Briar and Lute. Each sister brings different skills to the table, working in harmony during combat to defeat evil. One of Lute's unique skills is the Evocation Field, which temporarily reveals objects in the spirit realm and gives them substance. Using this ability, she allows Briar to destroy Cobalt Veins and kill enemies in the spirit realm. However, there's one tricky Cobalt Vein in Soulstice that may prove problematic for players, and we're here to help you destroy it.
How to reach the Cobalt Vein on Ildenmere Bridge and destroy it in Soulstice
How do you destroy the tricky Cobalt Vein on Ildenmere Bridge?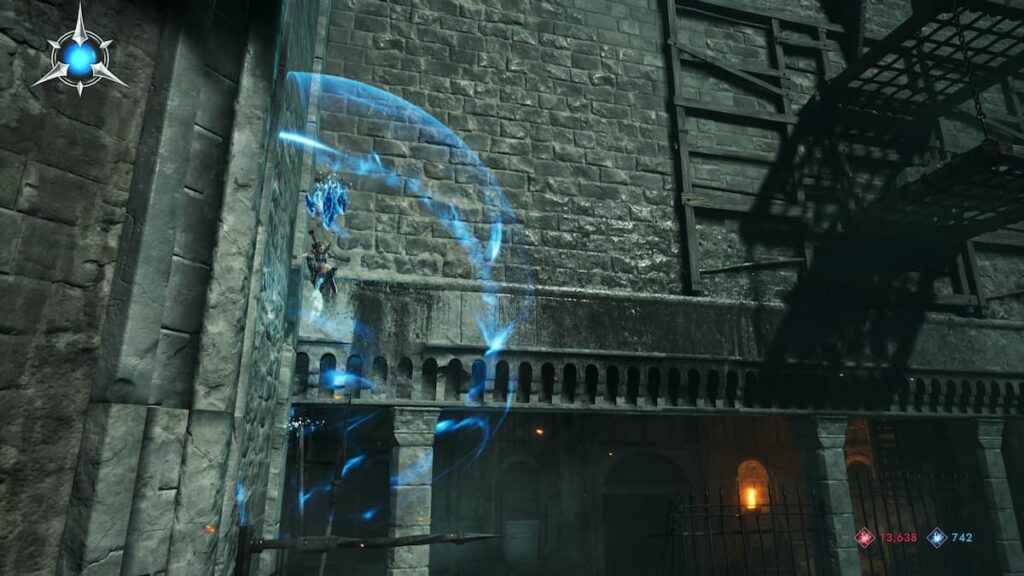 This Cobalt Vein can be found in the level Echoes from the Past, on the Side Passageway section of Ildenmere Bridge. It is discovered directly after exiting the room with a portal that activates a combat challenge. The Cobalt Vein appears briefly in the top left area, but when you jump up to destroy it, it seems as if you cannot jump high enough. This may lead you to believe that you can access the Cobalt Vein via a different path, but do not be deceived.
Related: Best Anime Fighting Games
You can jump high enough to destroy this Cobalt Vein, but it requires precise positioning. First, stand directly under the floating crystal. Then, move Briar slightly closer to the camera. Now, activate the Evocation Field and double jump, and you can successfully destroy the Cobalt Vein. The camera angle for this section makes it hard to judge where you are in 3D space, resulting in confusion and frustration. However, the camera angle changes frequently, so do not be worried.
For more Soulstice guides, come check out How to do an air hike in Soulstice here on Pro Game Guides.