This article is sponsored by Honkai Impact 3rd.
---
Honkai Impact 3rd—the acclaimed ARPG from Genshin Impact developer HoYoverse—just got its third annual online concert. The trailer for the event has already received a massive 10 million views.
Named "Forest Capriccio," the latest event was the biggest and most lavish yet, with live performances from a host of guest stars, a livestream on all the major platforms, and for the first time ever, indoor and outdoor cinema screenings in 11 different places around the world.
Set in a world that has been corrupted by an energy called Honkai, Honkai Impact 3rd casts you as a Captain managing a team of Valkyries, powerful warrior women carrying anti-Honkai genes. 
It boasts thrilling battles, top-notch original music from HOYO-MiX, an engaging cast of characters, and some of the most compelling story arcs we've ever experienced in a cross-platform ARPG. And that's why it has got its own concert.
If you've never taken the time to watch a concert based on a video game universe before, you're missing out.
Forest Capriccio is not only an opportunity to see your favorite game characters come to reality or to experience the game's vital story elements in a new way. It's also a spectacular stage event in its own right, with cutting-edge effects and serious musical pedigree.
Here's why we think the Honkai Impact 3rd online concert was an unmissable event.
It's Streaming Everywhere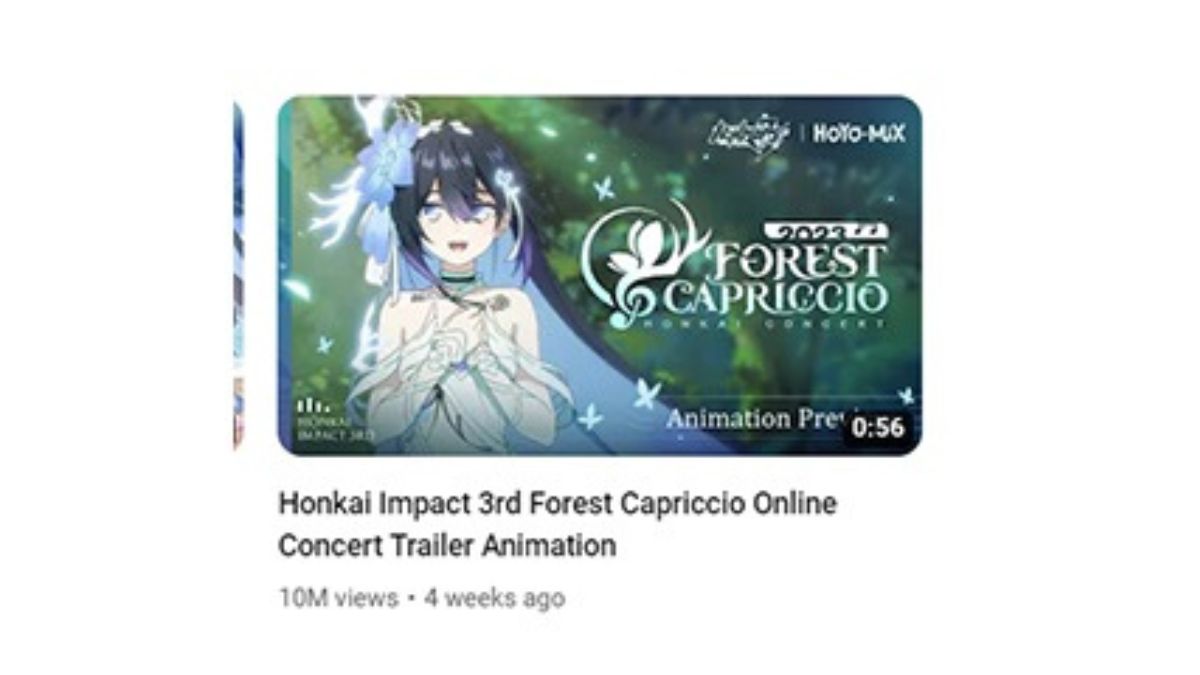 For one thing, HoYoverse ensured that you literally can't miss the Honkai Impact 3rd Forest Capriccio concert by putting it out simultaneously on every streaming platform imaginable.
Whether you prefer to consume your live online audiovisual content on Twitter, Twitch, YouTube, or any one of a host of other platforms, you are able to tune in and watch the whole spectacle unfold in the comfort of your own home.
Live Screenings
Or, if you were lucky enough to be within feasible traveling distance of a few select venues, you'll be able to gather in a cinema or outdoor space and watch the Forest Capriccio concert on the big screen in a spectacular communal setting, shoulder to shoulder with your fellow Captains.
Screenings took place in Paris (19:00), LA (18:00), Taipei (20:00), Hong Kong (20:00), Kuala Lumpur (20:00), Tokyo (21:00), and Seoul (21:00) on July 29th.
Our pick of the bunch has to be the LA screening, which was set at the iconic Santa Monica Pier.
That means you were able to enjoy the concert while breathing the cool Pacific air and digging your feet into the sand of the most celebrated and recognizable beach on the planet. Not a bad way to spend an evening.
It's Spectacular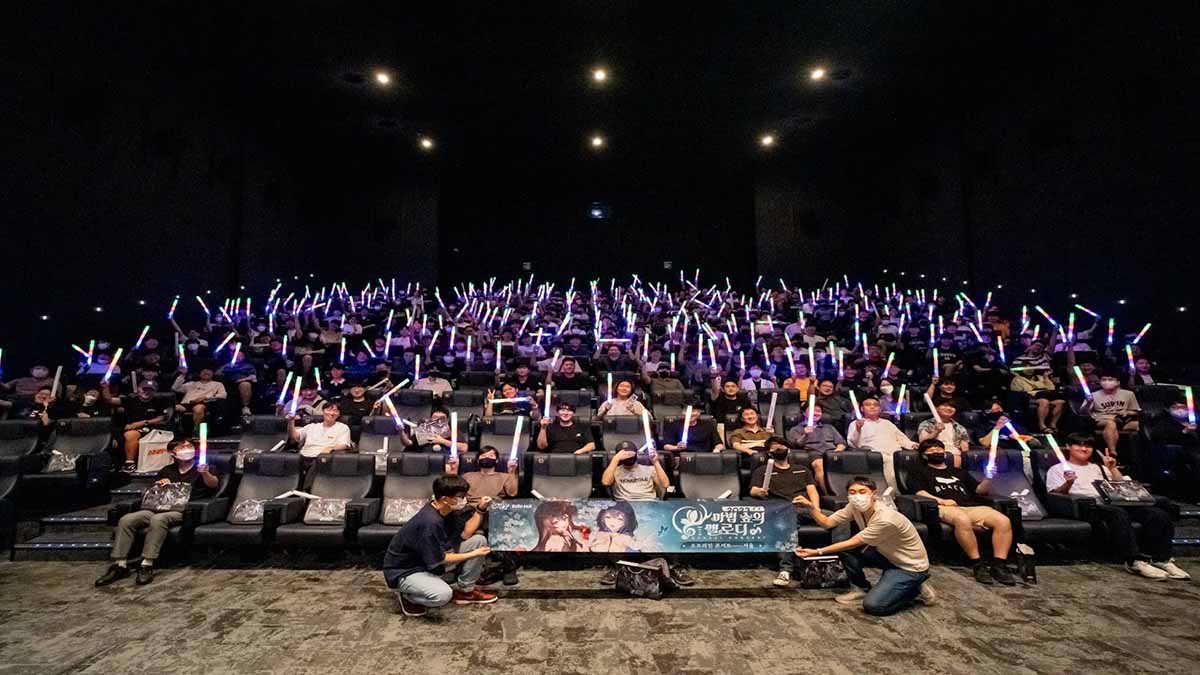 If you managed to catch either of the previous Honkai Impact 3rd concerts—Dreamy Euphony and Starfire Sonorant—you'd already know what to expect from Forest Capriccio.
Except this time around, the event was even more impressive than ever. That's partly thanks to placing the performers in a beguiling Sylvanian setting made up of physical stage sets, props, CGI, and augmented reality.
Narratively, Forest Capriccio is a dreamlike tale that takes place in Seele's imagination, so it's appropriate that performers and special effects will combine on stage and screen to produce a dreamlike visual-sound experience.
The Guest Stars
And what about those performers? Forest Capriccio featured a stellar line-up that includes Kobayashi Mika, Hanser, Yellow Zero, Sa Dingding, Axis Neptune, and the Chongqing Grand Theatre Children's Philharmonic Choir, among others.
The vocal performers behind the Honkai Impact 3rd's most popular characters were joined on stage by a diverse array of musicians and musical styles, from piano ballads to EDM, folk music to full-on symphony.
The setlist, meanwhile, included a series of songs taken from Honkai Impact 3rd's series of anime short films. There was a rendition of Cyberangel by Hansel, a performance of Oaths from Kobayashi Mika and Axis Neptune, and several instrumental numbers too.
Forest Capriccio is one for all fans and players, with plenty of true-to-game details keeping Honkai Impact 3rd aficionados rocking in their seats.
There were scenes from The Story You Are By, The Last Lesson, Quantum Sea, and Dominance Theatre, along with a host of iconic settings, making it a dream ticket for anyone who has spent time exploring Honkai Impact 3rd's expansive universe and getting to know its characters.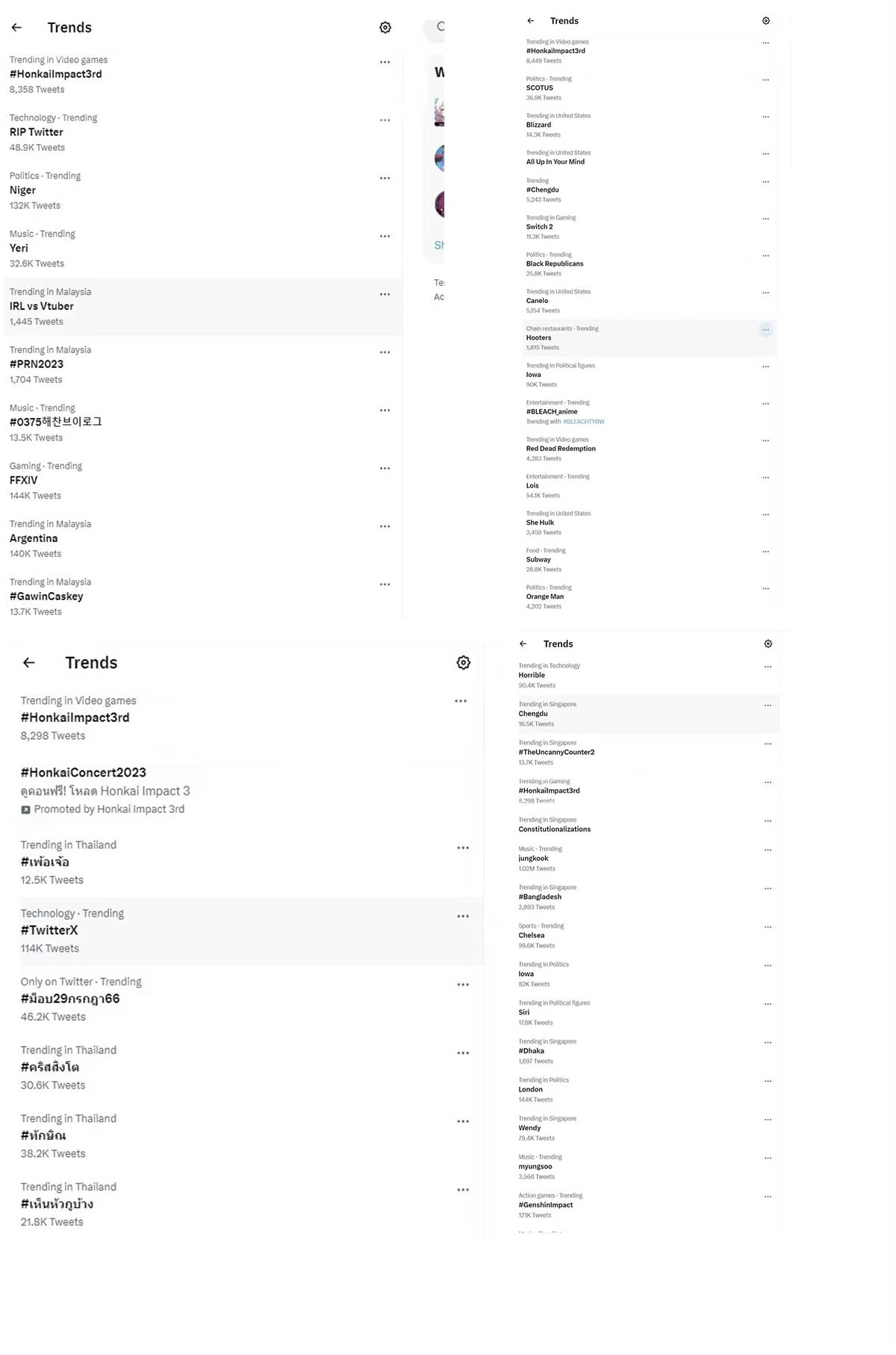 It showed how Honkai Impact 3rd has such a huge and devoted following around the world—players from various cities have participated in offline concerts and taken group photos. The concert was trending on Twitter across Thailand, Singapore, Malaysia, and the US, and there were five million total views on the event's official account.
Download Honkai Impact 3rd now via this link, and stay tuned for future concerts as well!